The School of Health in Social Science is associated with different departments, subject areas and research topics.
It can be inspiring to work across disciplines and to share a workspace with researchers from varying backgrounds. Focusing on similarities while benefitting from our differences helped us create our relatively new research group which unites researchers investigating body image, eating disorders, and eating and dieting behaviours in general. The Eating Disorder and Behaviours (EDB) research group was founded by Dr Helen Sharpe, Dr Emily Newman and Dr Fiona Duffy in September 2019 and has grown across disciplines and departmental boundaries throughout the last year. During our fortnightly meetings, we are discussing our research ideas, progresses, and findings, exchange advice and support each other with our research projects. Faced by the current COVID-19 lockdown, our research group enabled us to translate our concerns about the short- and long-term effects of the pandemic into a relevant research project.
If you would like to learn more about our research group, have a look at our website or follow us on Twitter @EatingResearch!
Our group is constantly growing, but we are already amazed by how much can be achieved when researchers work together as a team! These are the researchers who are part of ours:
Hasan Huseyin Ates (2nd year PhD student Clinical Psychology)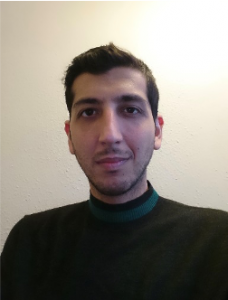 I am particularly interested in whether and to what extent disordered eating behaviours are associated with individuals with ADHD and/or ASD and potential factors that cause and/or contribute to disordered eating behaviours such as age, gender, symptom differences, comorbid problems, physical activity and screen time level. Being an active member of the EDB research group is an effective way to develop my academic skills and thesis by discussing each group member's research ideas, progress, and findings, and calling attention to relevant research events and conferences. I am part of the Covid-19 pandemic research study which investigates the impact of the Covid-19 lockdown on eating behaviours, exercise, and disordered eating in both general and clinic populations.
Tine Opitz (2nd year PhD student Clinical Psychology)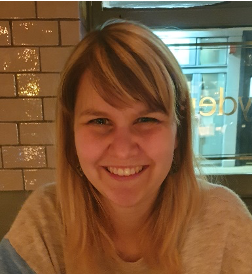 Currently, I am researching the conceptualization of obsessive healthy eating and how eating behaviours and disorders are embedded within socio-cultural contexts. Being part of the EDB research group means that I can discuss various perspectives on eating as a cultural phenomenon and I am learning a lot from the other group members who are all experts of their own projects! I am one of the interviewers for our latest project on lockdown experiences and co-organized two previous eating disorder awareness events at the University of Edinburgh.
Cecilia Prieto (1st year PhD student Population Health Sciences)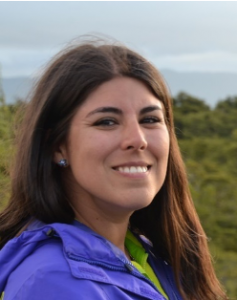 My research focuses on childhood experiences of the body, health, and weight-related practices in children from two different socio-economic zones in Santiago, Chile. Exploring the different unintended consequences of health interventions related to weight, I found that eating disorders are one of the major repercussions. Participating in an eating disorder awareness event organized by members of the EDB group, I met other PhD students researching eating disorders from a clinical perspective. I joined the EDB group to gain an interdisciplinary perspective on weight stigma and disordered eating. The group has very insightful discussions, and each one of us brings along unique research interests. Currently, I am curiously expecting the results of the survey on COVID-19 regarding eating and physical behaviours.
MacKenzie D. A. Robertson (1st year PhD Student, Clinical Psychology)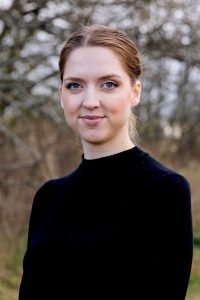 My research focuses on maladaptive eating and body image. I am currently exploring alternative, multifactorial ways of defining and assessing dieting that better reflect the range of dieters lived experiences, and can help improve our ability to detect who will develop an eating disorder as well as identify important targets for prevention and intervention efforts. The EDB research group has given me a place to receive feedback on ideas/projects, hear about interesting projects outside my own area, and learn about relevant resources. I co-organized the eating disorder awareness events where I spoke about the role of weight stigma in eating disorders and how to help create safe spaces for everybody to heal. I am also involved in the quantitative aspect of the Covid-19 lockdown study.
Emily Newman (Lecturer in Clinical Psychology)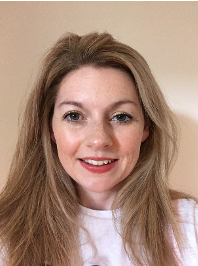 My research looks at disordered eating attitudes and behaviours in the general population, and how social media may have a positive or negative effect on our body image and eating, depending on the type of imagery and message. The research group is a great way to share ideas and findings with interested others, find out about relevant conferences or research events, and keep momentum. I am involved in the COVID-19 lockdown survey and looking forward to seeing what impact this has had on people's body image and eating attitudes.
Helen Sharpe (Lecturer in Clinical Psychology)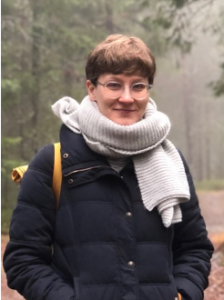 My research focuses on how and why some young people struggle with negative body image and disordered eating and what sorts of things we can do to support others (and ourselves!) to feel good. The thing I value most about the EDB Research Group is having a group of other people around me who are just as interested and excited about this area as I am, to have the chance to delve deeply into these tricky topics, and support each other along the way. Research can be a lonely process and the group makes it much more fun! I'm involved in both of our COVID-19 studies, and am really interested to see how we can translate the findings into some practical recommendations on how to maintain positive body image in these difficult times.
Dr Fiona Duffy is a lecturer in Clinical Psychology, the Chair of the Scottish Eating Disorder Interest Group (SEDIG) and a member of the Centre for Applied Developmental Psychology at Edinburgh University. She is also an IPT-UK accredited trainer and coordinate and teaches on the Interpersonal Psychotherapy courses within the department associated with the MSc in Psychological Therapies, and for third-year trainees on the Doctorate in Clinical Psychology, along with the Eating Disorders APS.
Dr Karri Gillespie-Smith is a lecturer in Applied Psychology. As a Developmental Psychologist, she is interested in linking core social and cognitive constructs to real-world applications. These core constructs include social attention, face perception, and self-concept.
---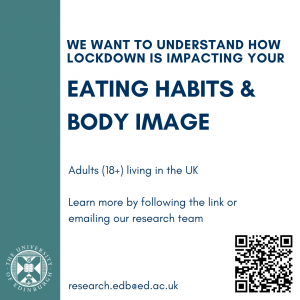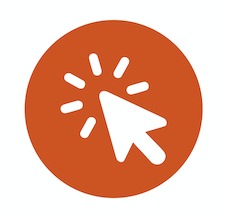 Click here to complete the survey!
---

Share