First ask yourself "why do you want to tutor?" Is it to gain a new experience? Improve your teaching skills? Money? Accreditation? Once you have your 'why' think about your 'when and how much'.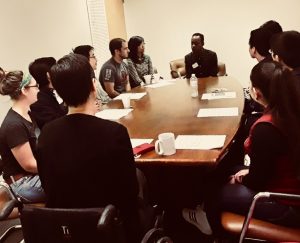 The new semester has started and so has tutoring within the School of Health in Social Science. No matter if you have tutored before or this is your first time as a tutor, there is always more to learn! The editorial team of Research Bow would love to hear more about your experiences with tutoring to guide and assist future tutors or those of us who are constantly striving to become better educators. To start us off, the editorial team has come up with three important questions (that you might have already asked yourself) and summarized our top tips from those of us who have tutored before.  
How to choose the right tutorial for you? (e.g., content, feasibility, year of study etc)
Think about whether or not you want to tutor on a subject relevant to your research; is this an opportunity to challenge yourself and learn about new fields or improve your confidence in skills like stats? Do keep in mind that a certain level of knowledge is expected in both cases so it wouldn't be advisable to tutor stats if you have never heard of normal distributions.

 
When I choose a course to be a tutor, I usually consider that it is a subject where I have at least a bit of knowledge and experience as I do not want to spend lots of time reading and learning something new, especially whilst doing my PhD at the same time.
Bear in mind that not all tutorials have the same format and preparation/expectations can be somewhat different for each type (labs, flipped-classrooms, discussion boards). 

Tutoring can be quite time-consuming. However, if you want to get accreditation bear in mind you need to tutor for at least a total of 3 semesters (2 semesters before you apply for the IntroAP course). Alternatively, you can enroll in the Edinburgh Teaching Award, if you feel that works better for you. 
The value of being a tutor is the experience it has provided for my career, by feeling confident speaking in English to an audience of students, and also by creating good relationships with staff/lecturers from the University. 
Choose the course that can help with multiple facets: it can help your own research and your development as researcher; it can help solidify your current knowledge about a particular topic.
I love to tutor courses that are not directly related to my PhD because they give me an opportunity to refresh my knowledge about different topics within my field.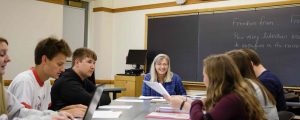 How to prepare for a tutorial beyond the content?
The most important thing, of course, is to prepare all the essential readings and to think about how you will structure the tutorial, but it is also important to think about some practicalities: if you teach online, make sure that you are familiar with the teaching platform (in most cases this will be Teams, but it could be Collaborate as well) and send out the link for the meeting to all your students as early as possible (sometimes course secretaries send out the links, but either way, make sure that someone does); if it is an in-person tutorial, make sure you know where your tutorial will take place and arrive a little bit earlier to set up.

 
I prepare the day before and I devote as much time as I can, I read all the readings, I take the time to make small pocket notes on key information of things that are more likely asked about in my tutorial group.

I usually plan out the main tasks for a tutorial and how long (approximately) it will take to discuss each question. However, I would say flexibility is key. If students are well-prepared and eager to engage, the tutorial usually has a natural flow. If it was a stressful week for your students (for example, if they had to submit an assignment the day before your tutorial), it might take more effort to engage them, and you might need more cues for discussion.
For in-person tutorials you will need to register students' attendance, so ask your course organiser and secretary for a list of your students or create a list based on the electronic student register; if you ask your students to introduce themselves, remember to ask them for the name they are registered with, not just their nickname or English name.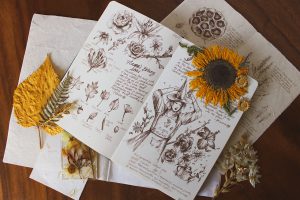 For your first tutorial, it is always useful to prepare a little ice-breaker in order to get to know your students and to give them a chance to get to know each other; for example, you can ask each student to introduce themselves by saying their name, a fun fact about themselves/a hobby they like doing and why they are taking this course/why they are studying for this degree; this way, you will also learn a bit more about your students' motivation for being there; important: don't forget to introduce yourself!
Preparation is key. I have time allocated in my agenda to prepare my tutorials, but most of the time I ended up underestimating the time that it would take. However, the invested time in the first term is an advantage for the second term (if you keep tutoring the same course) as you will already have materials prepared.
The more teaching you do, the more you realize how much you learn about teaching while you are doing it; for your last tutorial, it might therefore be helpful to ask students for their feedback on the tutorial (not the course overall): this feedback can be in-person, via a tool such as Mentimeter during the tutorial or it can be a link sent to students after the tutorial; all of these methods have different advantages or disadvantages, but they will give you an idea of how you can improve and what is already working well.

 

 
I try to create a warm and welcoming environment, I try to make jokes, help student relax and feel comfortable. I let the student know that they can approach me via email and I try to ask their opinions and thoughts about the topics.  
How to engage students?
Think about how you can ensure that everyone's voice is heard, especially of those who do not feel comfortable sharing their thoughts in front of the class; Consider different digital and anonymous platforms such as Padlet, Slido, and Mentimeter.
For me, having smaller group discussions was very useful to engage the majority of the students in the discussion. They can feel more confident in smaller groups, and then they can all share their learning outcomes with the full group after finishing the activity.  
Try not to be too rigid in your teaching approaches and change things up a bit, depending on the topic you are discussing or your students' engagement; some questions might be easier to discuss in a big group, but if you notice that one or two students are more engaged than others, smaller groups might help quieter students to participate as well.

 
I usually encourage my students to share their thoughts even if they did not have the time to read all the assigned readings for that week. I just want them to think about the questions I have prepared and to become curious about the topic. Hopefully, they will read up on it after class, but all you can do is facilitate the discussion and provide enough opportunities for students to practice critical engagement with the material.
Make sure to check the IAD website for Tutors and Demonstrators to know more about different types of workshops they offer tutors and demonstrators. You can also sign up for their mailing list to get latest updates.
There is no 'one-fits-all' solution for how to approach tutoring which is why we would love to hear more about your tips and recommendations! If you would like to write (or collaborate on) a blog, please contact us at research.bow@ed.ac.uk or message us on Twitter (@ResearchBow)! If you feel like we missed something important or you would simply like to add something, please use the comments section below.  




Share