What works in teaching, from the EEF
What works in teaching, from the EEF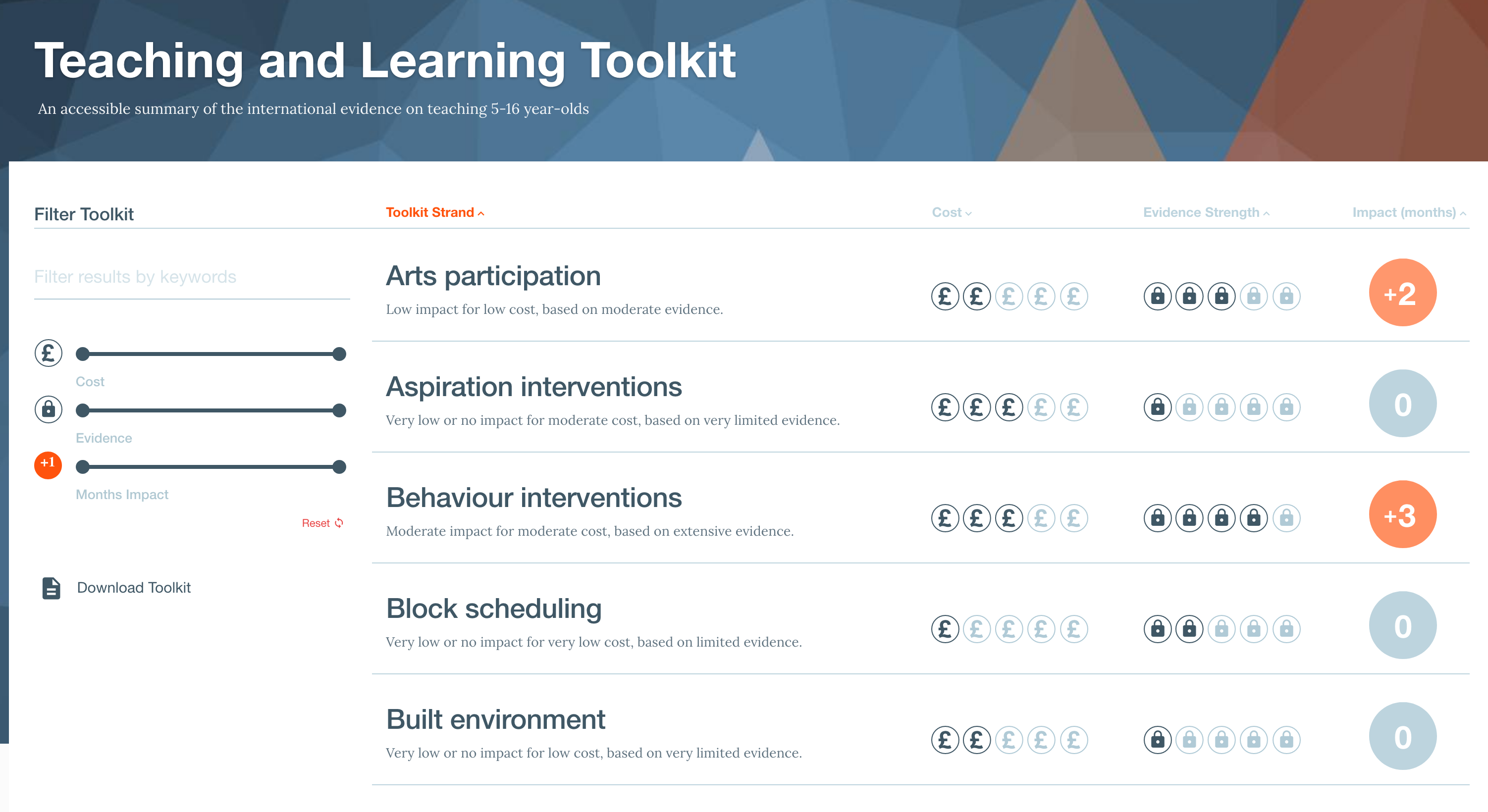 The Education Endowment Foundation is impressive, featuring thoughtful summaries of evidence for educational interventions. Primarily about teaching in schools, which is maybe why it isn't so well known in higher education, but they have much more hard evidence there, it is very well presented, and a good bit of it is relevant.
Particularly impressive is its Teaching and Education Toolkit page, pictured. It's unusual and refreshing to see cost/ value for £ in such a list.  You can drill down for the evidence, e.g. click on and look further at the brutal analysis of 'Repeating a Year' – which is not necessarily directly relevant to us, but worth reading. Refs in Technical Appendix.
Their latest newsletter points to the Chemistry Society's excellent education sub-site, which has a particularly interesting series running now Seven Simple Rules, including spacing, Retrieval Roulette, exam reflection sheet, and more to come. We do several of these for sure. Could always do better.
Edinburgh's very own Michael Seery (Director of Teaching in Chemistry) is a substantial contributor to the EIC site. Here is his michaelseery.com site and his Michael Seery blogs.ed site, which starts with a outstanding post on how to advise new students about studying.
Michael claims William Cullen as Best Chemistry teacher before he became Edinburgh's  best teacher in Medicine  – at the same time illustrating retrieval practice, as he did it in 1750.
More on William Cullen deserves to follow.