How to publish a video
To upload a video, e.g. from another university source such as Blackboard Collaborate, click Add New on media.ed.ac.uk, then click Media Upload to begin.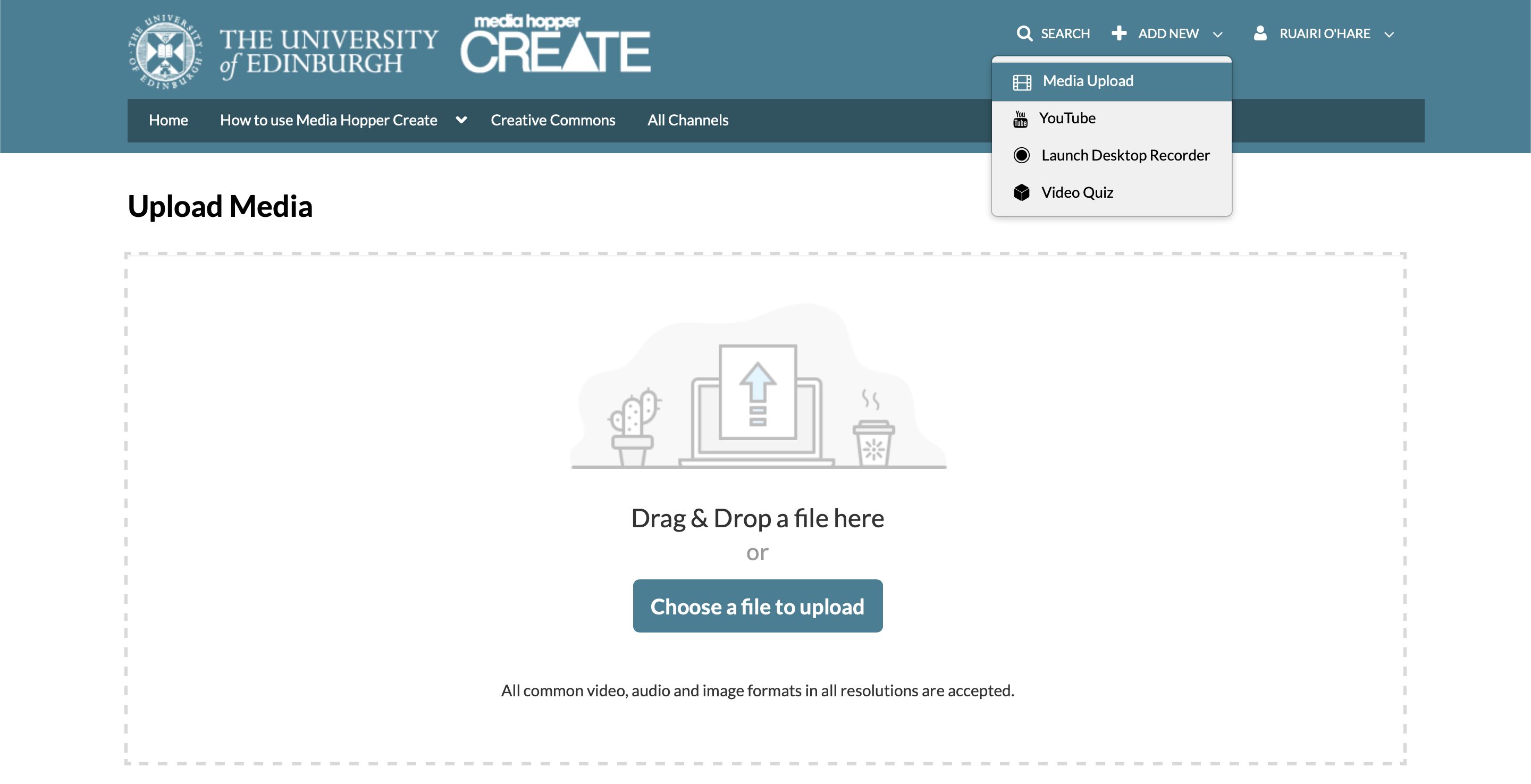 When uploading a piece of media to Media Hopper Create, certain fields must be filled in order for the video to be published to a course channel. The required fields to publish can be filled in while uploading the content, or after uploading the content by finding the video and clicking Actions>Edit>Details and filling in the fields below. In order to publish the media fill out:
–Name (The title of the video that will be displayed)
–Description (Will be displayed underneath the video)
–Tags (at least one tag word is required for the video to be published and help people find it easier)
–License Type (This is the copyright license to be applied to the content. I normally select All Rights Reserved The University of Edinburgh from the dropdown menu but this is at the content creator's discretion.)
Course code, Publisher, Language and Date Created do not need to be filled in order to publish the video but can be useful to fill in to make the video easier to retrieve later on. A publishing schedule can also be set so the media can only be viewed for a certain period of time (useful for perhaps making a video only available during one semester).
– You now need to agree to request automatic subtitles before you can publish your content.
NOTE: Selecting this box does NOT enable auto-captioning, this is done in the next step.

After the details are filled in, on the video uploading page (or on the video editing page under Publish instead of Details), set the Publishing Status to Published (if Published is not selectable, there are missing video details that still need to be filled in). A drop down menu will appear giving the option to Publish in Category or Publish in Channel. Select Publish in Channel and select a channel you manage to publish to the channel.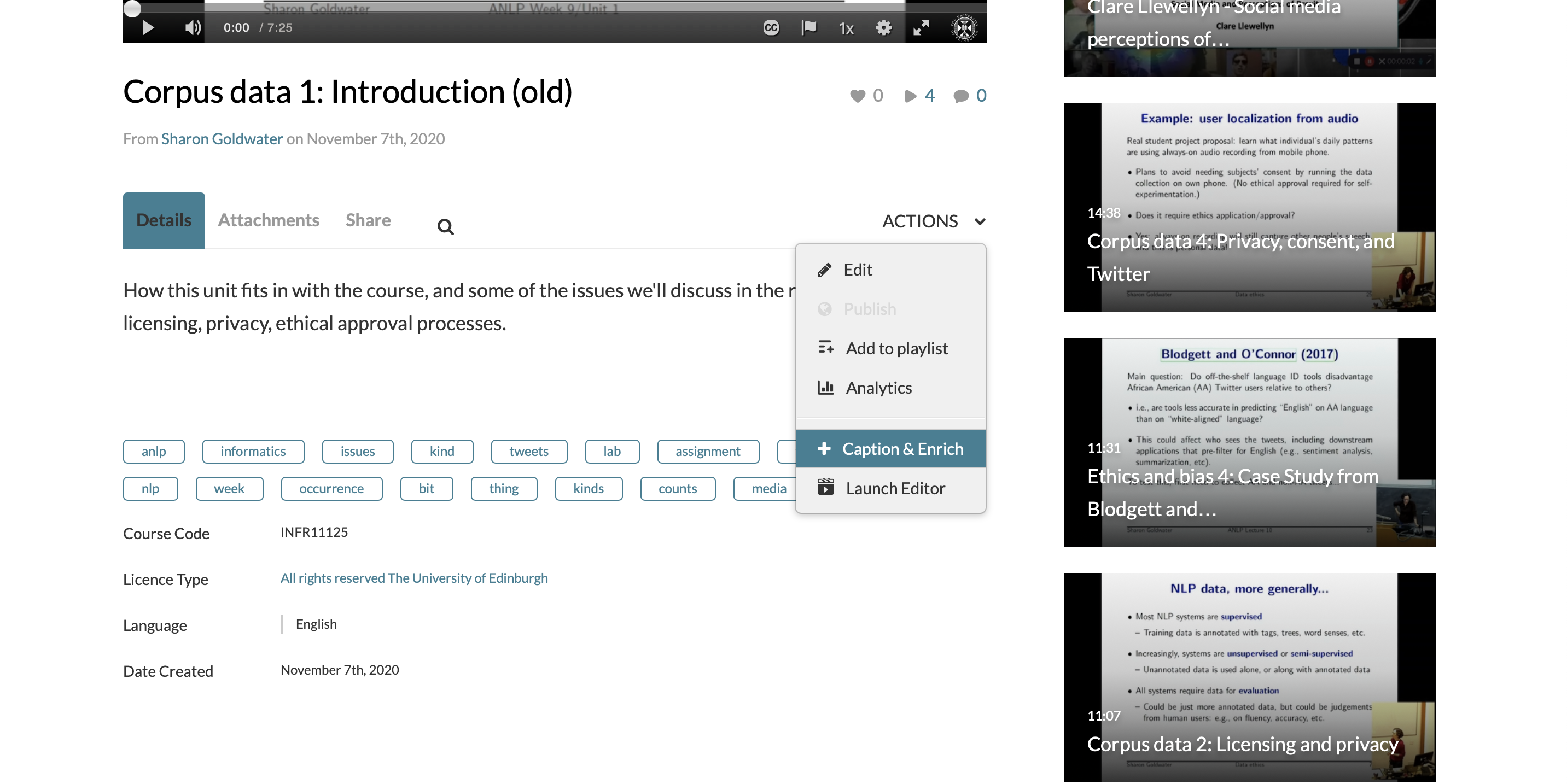 On the video's page, in the ACTIONS drop-down menu, if Publish is greyed out, your video has already been published. Here you can find the Captions & Enrich button, which will allow you to request auto-captioning for the video. The request form is shown below, the default settings are English, so simply click Submit and they will be automatically created and applied to the video when they are complete.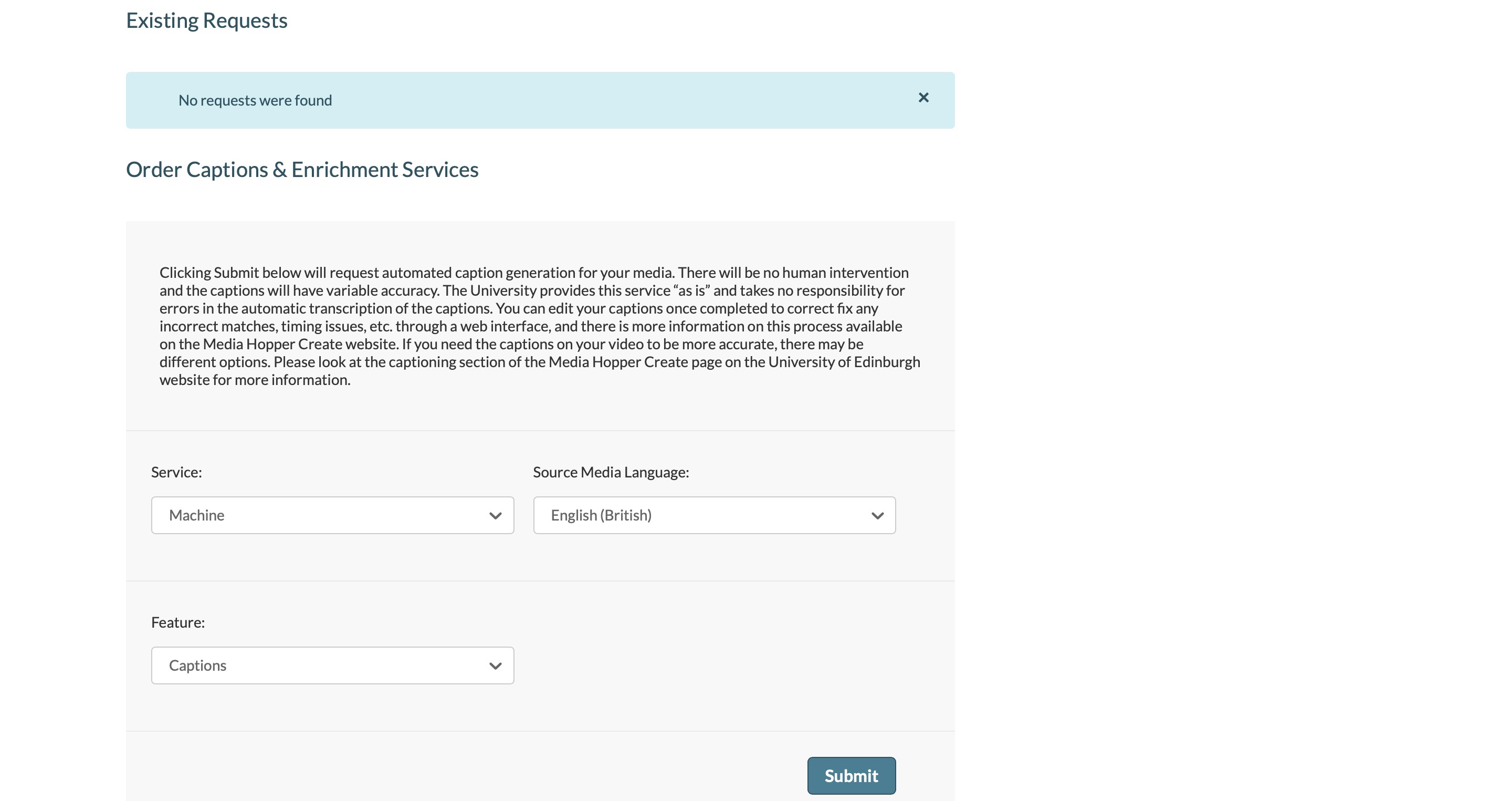 Share