A playlist is a specifically selected collection of files which play one after the other for the user.
Any published media file can be added to a playlist. This can either be media created by you, or someone else.
Login to Media Hopper Create. Locate the media files you wish to add to your playlist and tick their corresponding checkboxes. They must be published. Click on the Actions button and choose Add to playlist.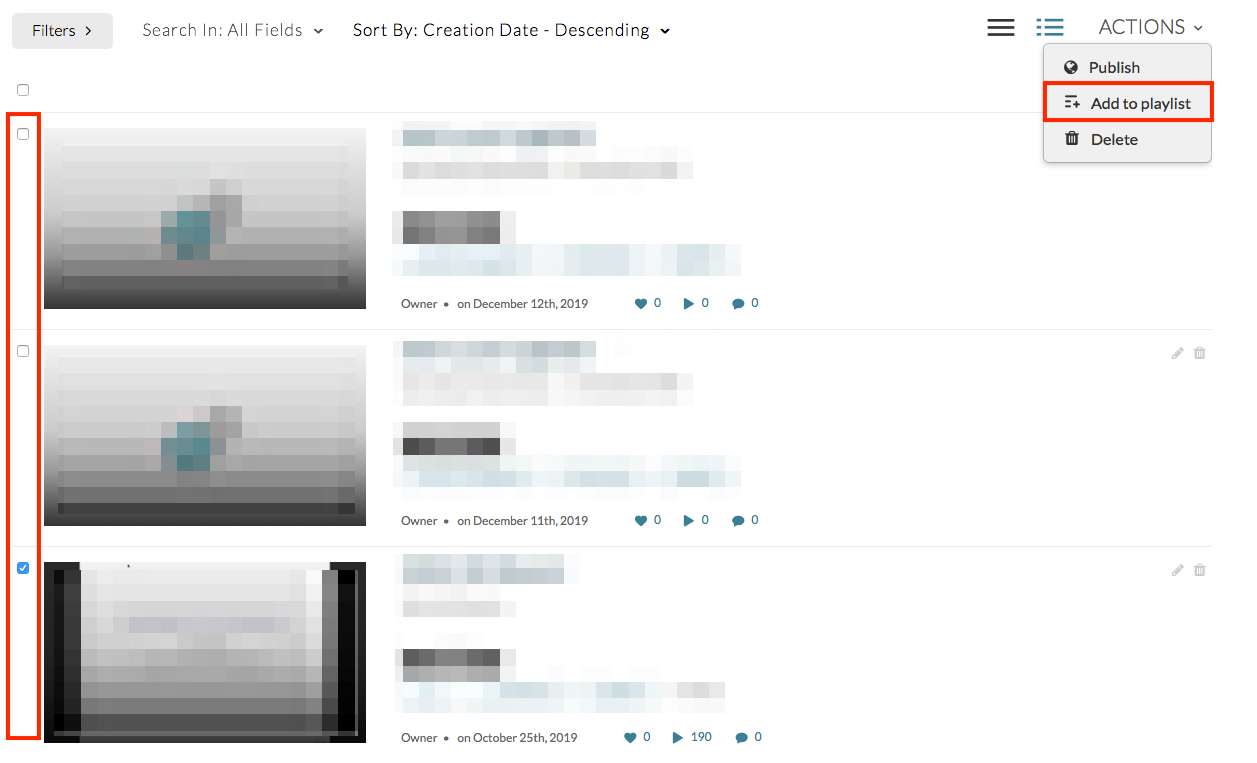 To create a new playlist, enter a name and click on the Create button. The newly created playlist will be selected automatically.
Click save to add the selected files to this playlist.
To view the playlist, click on the My Playlists button.
A file can be removed from the playlist by clicking on the three dot menu icon next to the file and choosing Remove.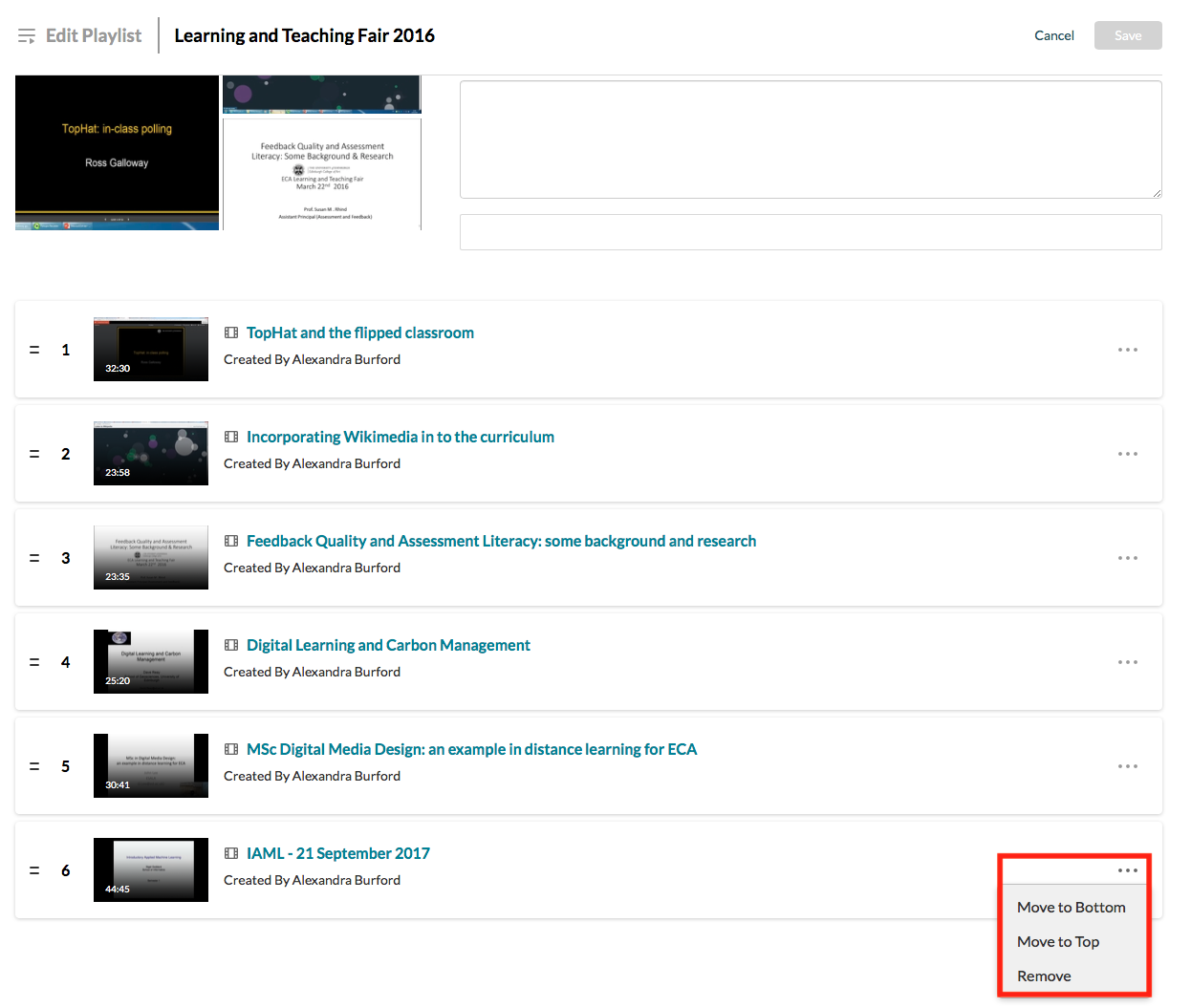 Select Save.
Further information
IS have created a video, demonstrating how to work with channels and playlists in Media Hopper Create. It can be found here: https://media.ed.ac.uk/media/Working+with+Channels+and+Playlists/1_k4oocp0k
Share