If you need a list of students (names and IDs) in your tutorial group, you can export this direct from Learn as a CSV file.
Login to your Learn course and ensure Edit Mode is toggled to 'on'

Scroll to the Course Management panel (below the main menu). Select Users and Groups>Groups.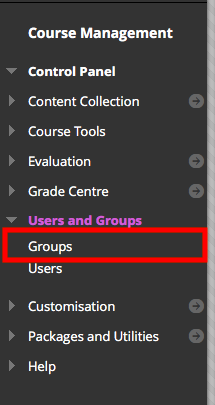 Select Group Members Only (or Groups and Group Members if you'd like a csv export for each of these). Include Header Row and select Submit.

You will shortly receive an email with a link to the CSV download.
Share