EVENT DETAILS
What: Irina Preda: CodeYourFuture, a coding community for refugees and asylum seekers
When: Wednesday 30 May, 10:30 – 11:30
Where: Hugh Robson Building, Lecture Theatre
BOOK: https://edin.ac/2rIdd5d
Description:
Brutal dictatorships. Civil wars. Climate disasters. Air strikes and chemical attacks. These are just some of the catastrophic reasons over 60 million people around the world have been forced to flee their homes. Their struggles do not end when they reach a safe haven. Settled in a different country, they face new challenges including struggling to have their skills and qualifications recognised, looking for work without knowledge of the local jobs market or finding opportunities to learn and improve their chances of finding work.
Technology is a fast-growing field with opportunities for a good salary and job security. It is also relatively unique in that it offers great opportunities for self-directed learning and is more open to non-traditional educational backgrounds.
CodeYourFuture is a non-profit organisation that was set up to help refugees and asylum-seekers become programmers by offering an intensive set of educational courses and activities. It is a volunteer-run project that aims to show the value of investing in people and building an inclusive community.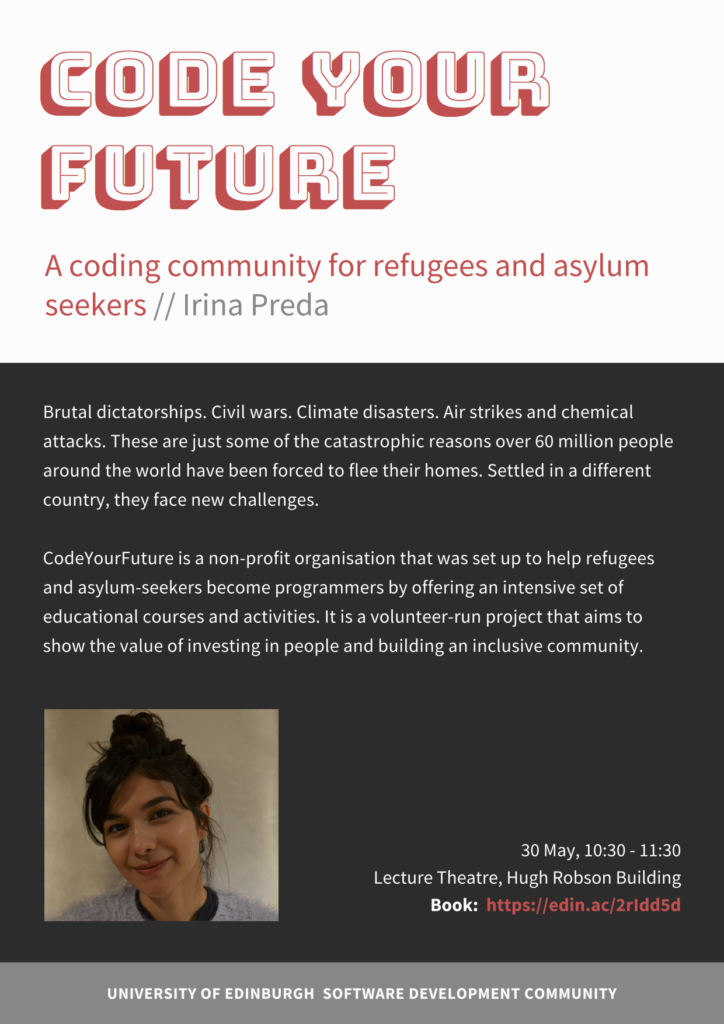 Share