I was down in the Lake District at the weekend, just to the North of Broughton-in-Furness. Not on a field trip this time; I was there to meet up with my family and go for a walk. But that still meant encountering some weather and some rocks.
The weather was pleasant, with high, thin, cloud cover, presenting us with another halo: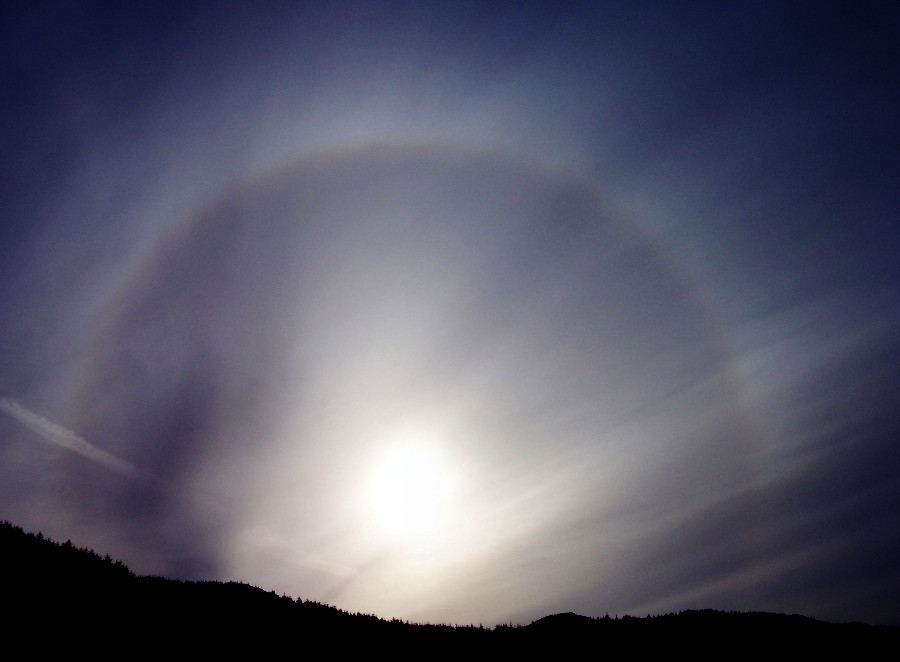 Unlike the halo display I saw on the geophysics field course, this one shows just the 22° halo, meaning that the tiny hexagonal-prism ice crystals that are causing the halo are randomly oriented. (The parhelia and circumzenithal arc are caused by tabular crystals falling with the 6-fold symmetry (c) axis vertical.)
The rocks in this part of the Lake District are part of the Borrowdale volcanic group. They are a mix of bedded volcanic ash with intrusive and extrusive volcanic rocks. In places, the volcanic ash is fine enough to form the famous green slate; the hills are dotted with disused quarries where the slate was extracted. Towards the end of our walk we found some more hexagons.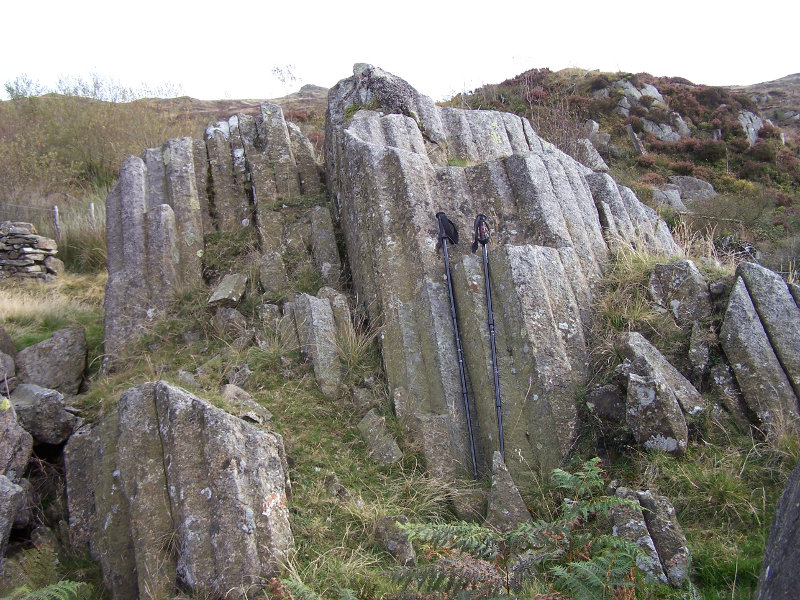 This time they are not crystals; the joints are caused by a lava flow cracking into columns as it cools. This blog post has a nice explanation. More famous examples of the same phenomenon are the Giant's Causeway in Northern Ireland and the island of Staffa in the Hebrides.  The Lake District columns may be less well-known, but the locals have been making use of them for a long time; the drystone walls contain several examples of the columns allowing a stream (but not sheep) to pass through a wall.