Lecture 2: Human Spirit and Divine Spirit
Lecture 2: Human Spirit and Divine Spirit
Senior Professor Michael Welker gave the second of his six Gifford Lectures earlier this evening. The video of Welker's lecture is embedded below (followed by a short summary) for those who were unable to attend in person, or for those who'd like to watch it again. An audio only version can be found at the end of this post. In order to further facilitate discussion Dr Clement Wen will offer his initial reflections on the lecture. Wen currently serves as Assistant Professor of Systematic Theology at China Evangelical Seminary in Taiwan and holds a PhD in Systematic Theology from the University of Edinburgh. We'd like to reiterate that we warmly welcome anyone wishing to engage with Welker's lectures to contribute their comments and questions below.
The topic of Welker's second lecture was the human spirit and the divine Spirit. At the outset he outlined the path that this lecture would take. First, he stated that he would "unfold a natural theology of the divine Spirit by means of a contemporary example" before, second, moving on to discuss the human spirit and the divine Spirit as "multimodal powers." Thirdly, he stated he would discuss "observations on early-childhood mental development" in order to demonstrate the complexity and richness of the human spirit. Fourthly and finally he mentioned that he would engage Hegel's "natural theology of the human spirit and of the divine Spirit" since the early Hegel helpfully "developed a theological and moral concept of these spirits that ultimately focuses on freedom and justice" in a multimodal manner.
In his first section entitled "A Contemporary Natural Theology of the Divine Spirit" the contemporary example Welker focused on was Pope John Paul II's "legendary address in 1979" during his visit to Warsaw. Welker focused on the following lines of the pope's prayer that was publicly given:  "And I cry—I who am a son of the land of Poland and who am also Pope John Paull II—I cry from all the depths of this millennium, I cry on the vigil of Pentecost: Let your Spirit descend!  Let your Spirit descend and renew the face of the earth, the face of this land! Amen." This prayer decades after it was given was interpreted as a catalyst for "enduring social, political, and freedom-based transformation in Poland and elsewhere" that also focused on a renewed appreciation for truth, justice, and freedom. As Welker went on to note, "justice, truth, and freedom as mentioned . . along with peace and love—are themes that consistently stir the hearts of people in many cultures" and "are also central themes in the Bible."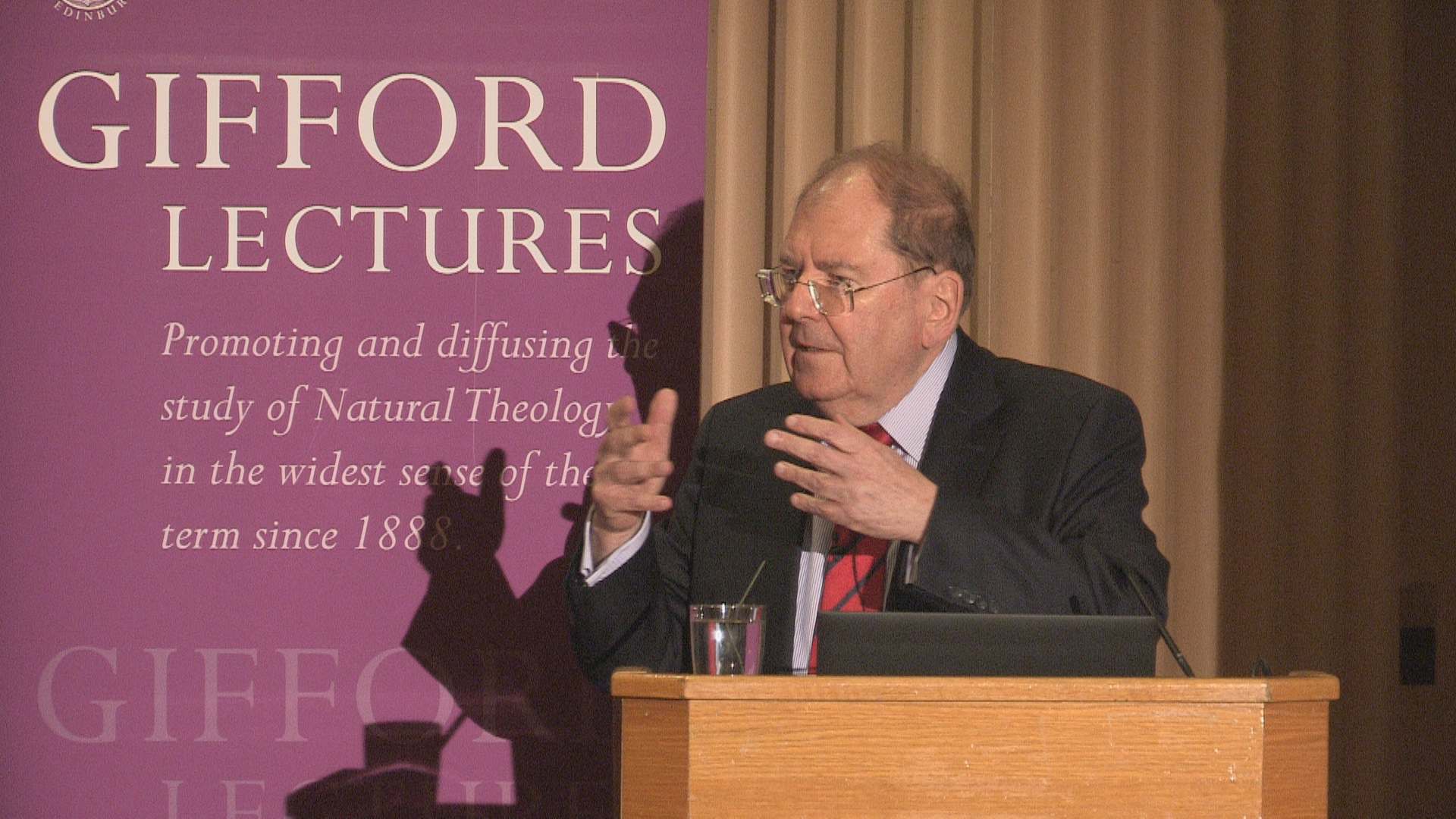 Here Welker then moved on to the notion of the outpouring of the divine Spirit with and amongst the human spirit, particularly in response to petitions and invocations for the divine Spirit. As he stated, "the outpouring of the Spirit is a realistic event that within the context of natural theology can be conveyed particularly by way of its effects on human circumstances." In the example of Pope John Paul II and Poland the divine Spirit was petitioned but this was also accompanied by "countless committed engagements that followed upon the invocation and summons." In other words, the human spirit cooperated with the divine Spirit in embodying and enacting these "social, political, economic, and moral transformations." Welker ended this first part of his lecture by asking, "how might we understand more clearly the cooperative action of the divine Spirit and the human spirit in this light?"
In beginning to answer this question Welker turned to the second section of his lecture where focused on understanding spirit as a multimodal and multipolar power. He explained that multimodality is a rather recent term most common within "linguistics, media studies, psychology, philosophy, and economics." As he went on to describe, multimodality has to do with having multiple "contact possibilities." For example he stated, "media are multimodal if, for example, they deliver information not just by way of a single medium such as a text but through other media as well, such as speech and images that not only specify a message more clearly but also actually shape it." Multipolarity, on the other hand as he described it, has to do with constellations, whether that be "of people, social entities, or even an arrangement of nerve cells," that have several centers or poles. He gave the example of a multipolar world order that was comprised of a few centers of power "enabling the world to be stabilized (or destabilized) by different states or power blocks."
Welker then went on to argue that incorporating multimodal and multipolar thinking into our understanding of spirit provides a more fruitful way to think about the relationship between the human spirit and the divine Spirit than do common bipolar approaches. He made a further point to emphasize that the divine spirit is never arbitrary or vague. The discernment of spirits is always necessary where the divine Spirit is "always conducive to life." However, he noted that common descriptions of the divine Spirit as "nature" and "life" are too ambiguous to be helpful. As he went on to further state, "the petitioning of the divine Spirit and the summons to allow oneself to be seized and filled by this Spirit are thus not counting on 'nature' as such or on indistinct powers of 'life.' They focus rather on life's qualified creative powers" that are involved in the manifestation of justice, freedom, and truth and the upholding of human dignity. He noted that "people overcome and seized by the Spirit constitute, on the one hand, multimodal networks and, on the other, multipolar but fluid collectives that need balance and equalization." After having spent some time speaking about how collective human spirit can be seen to relate to the divine Spirit he moved on to the third section in his lecture and focused on "an assessment of the individual human mind and spirit."
Here Welker turned to a discussion of early-childhood multimodal mental development. He noted that it has been common in western societies to understand spirit "primarily as the individual faculty of human thinking." This longstanding intellectualist understanding of the human spirit, however, is something that needs to be challenged and at the very least qualified in order that we might have a more accurate understanding of the multimodal character of the human spirit and of human thinking. As Welker went on to note and show in more detail throughout this section of the lecture, "The human spirit, however, is intrinsically richer and more complex than what is usually conceived as a bipolar or at best triadic completion of thought in the form of interplay between object-relation and self-relation." And he proceeded to show how this is the case in early childhood development, particularly in cases of simple deictic operations that involve a whole host of holistic dimensions that are overlooked by simple bipolar approaches to understanding the human spirit. As he concluded this section of his lecture he importantly stated, ". . . in order to grasp the multimodal power of the spirit with respect to the organization of human faculties, we must add communicative processes connected to deixis to the weave of thinking, willing, and complex aesthetic perception of one's surroundings. Only then do we get an idea of its overwhelming capacities even at the most basic embodied mental level."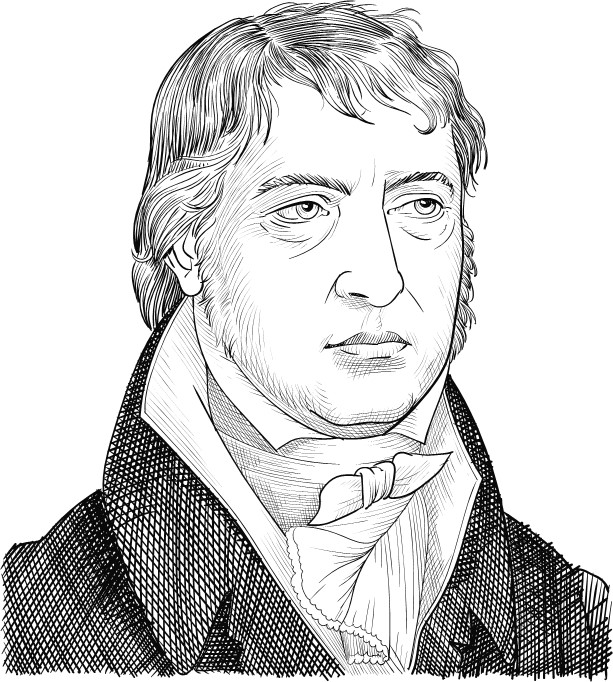 In order to begin to better understand how "this multimodal power of the spirit" can be better understood "in social, political, academic, and religious environments" Welker here turned to engage the early Hegel in the fourth and final section of this lecture. At one point in this section Welker noted that "despite his respect for metaphysical considerations of the relationship between the finite and the infinite among his friends and contemporaries, Hegel is not really interested simply in engaging in metaphysics. His studies intend instead to enhance our discernment of the religious, moral, and political radiating presence of what he calls the spirit of life, a moral and political entity." As he went on to explain, "the divine Spirit should become 'the animating spirit of human life.'" Moreover, as he went on to describe, "the spirit is a living, integrative power within human subjectivity and the latter's varied mental faculties as well as within the religious, moral, and political spheres of life. As such, the spirit manifests itself in various forms amid ever-changing cultural and historical surroundings." For Welker, it is the insights of the early Hegel that remain most helpful for our understanding of how the divine Spirit can relate to the human spirit in a worthwhile manner (while the latter Hegel, for various reasons, takes a problematic turn).
As he closed this lecture he indicated what the next lectures would contain, stating that he would "explore how divine and human multimodal spirits gain contours in their work for justice, for freedom, for truth, and for peace" hinting that these might provide some hope for getting out of the desolate situation highlighted in the first lecture.