Blog Contributors
2022-2023 Contributors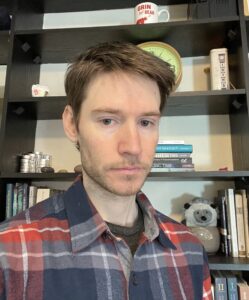 Camden Alexander McKenna recently completed his PhD in philosophy at the University of Edinburgh. His research focuses on the philosophy of mind and cognitive science, in particular as they relate to temporal experience. His dissertation presents a novel account of temporal experience according to which subjective time arises en passant from the mind's most fundamental experience creating activities. Some of his other research interests include mental representation, phenomenology, and emotions and more recently Buddhist philosophy and philosophy of biology, especially as these intersect with the philosophy of mind. Camden did his undergraduate at Bates College in Lewiston, Maine and has a Master of Letters in philosophy from the University of St Andrews as well as a Master of Science in Mind, Language, and Embodied Cognition from the University of Edinburgh. For several wonderful years before coming to Edinburgh he worked as an English teacher in Riga, Latvia. When the sun is shining, he likes to be outside, ideally on a mountain or on the water.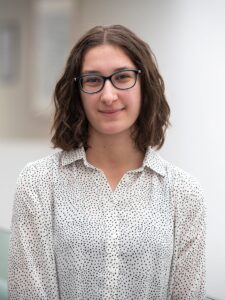 Zahra Massoud has recently completed a PhD in Cancer Biology at the University of Edinburgh. She grew up between Los Angeles and San Francisco in the United States and Cambridge, UK before completing a BSc (Hons) in Cancer Biology and Immunology at the University of Bristol, followed by an MRes in Cancer Biology at Imperial College London. Her research interests are cancer stem cells and tumour heterogeneity. In her spare time, she runs a book group, sings in choirs, and is involved in LGBTQ+ activism and social justice work, primarily through her role as the Black, Asian and Minority Ethnic (BAME) Representative for the University of Edinburgh Staff Pride Network committee.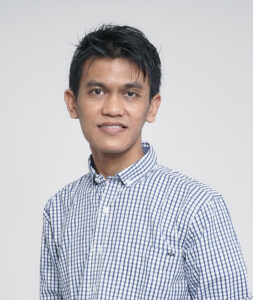 Ach Fatayillah Mursyidi is a PhD candidate in Islamic Studies and Christian-Muslim Relations at the School of Divinity, University of Edinburgh. His recent projects cover the issues of religious minorities and the relationship between religion and science in Indonesia. Prior to that, he completed his BA in Islamic Financial Management at Sunan Kalijaga State Islamic University and worked as a researcher at the Center for Religious and Cross-cultural Studies at Gadjah Mada University in Indonesia, where he earned his MA. His academic interests include the relationship between Islam and modern science, nature, the state, philosophy, and human rights.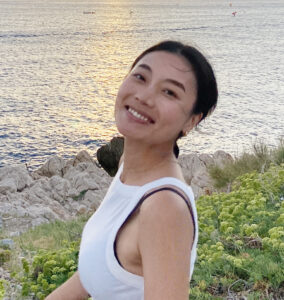 Jenny Zhang is a fourth-year PhD candidate in Philosophy at the University of
Edinburgh. Her research focuses on methodological critiques of approaches in moral psychology, through thinking about the features of moral phenomena and characteristics of moral psychological studies. Some issues that she explores include: the complex phenomenal nature of moral experience, the value-laden nature of scientific inquiries, the abstracting methodology employed to conduct experiments, and the concept of "ecological validity". Jenny has an MSc Mind, Language and Embodied Cognition from the University of Edinburgh, and a BA (Honours) Philosophy from the National University of Singapore.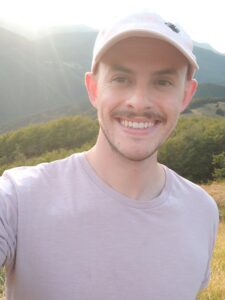 Samuel Horsley is a first year PhD student in Religious Studies at the University of Edinburgh. His research considers knowledge production and transmission in modern postural yoga in the UK, with particular regard for knowledge about Hindu religion and philosophy. This research includes consideration of orientalist and Hindu nationalist narratives about yoga, as well as phenomenological affect theory accounts of religious pedagogy. Samuel graduated with a MSt in the Study of Religion in 2016 and a BA in Theology in 2015, both from the University of Oxford, and has since then worked as a secondary school teacher in North London.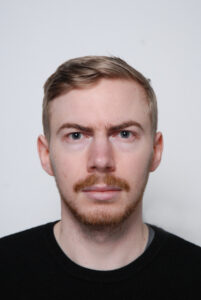 Joseph Sedgwick is a first year PhD student in Religious Studies at the University of Edinburgh. His research focuses on modern Paganism and online religion, with a particular interest in themes of secrecy, privacy and identity formation in the digital age. He graduated with an MA in International Politics from Aberystwyth University in 2019 and an MSc in Religious Studies from the University of Edinburgh in 2022.
I am Anand Narayanan Neelamana Sankarankuttan, currently doing MSc Literature and Modernity: 1900 to the Present at the University of Edinburgh.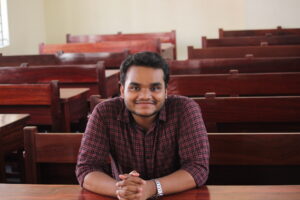 I am from Kerala, India. I have been an English literature enthusiast as long as I can remember. Modern and Contemporary ages and the literature they encompass interest me the most. I love dancing. Indian classical dances, especially Bharatanatyam and Mohiniyattam and one of the most famous art forms from Kerala, Kathakali have had a strong hold on me since my childhood. I am also very much interested in Theatre and have been involved with it since my undergraduate degree.
2021-2022 Contributors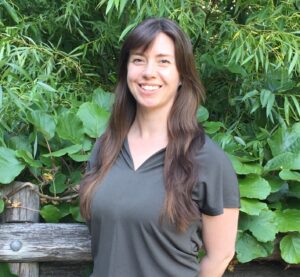 Tiffany Butler is a first-year doctoral researcher at the University of Edinburgh in the Ethics and Practical Theology Department. Her research investigates the intersection of migration, canonical jurisdictions, and ecumenism. Her primary focus is a comparative study between the Russian Orthodox Church and the Anglican Communion. Tiffany holds one BA in Practical Theology from Seattle Bible College (First-Class Honours) and a second BA from the University of Washington's (UW) Jackson School of International Studies in Foreign Policy, Diplomacy, Peace, and Security with a regional focus on Russia and Eastern Europe. Tiffany recently completed an MDiv from Fuller Theological Seminary (First-Class Honours) with an emphasis in Just Peacemaking. She has previously worked with various faith-based organizations in Kenya, Ecuador, Brazil, Mexico, and Belize.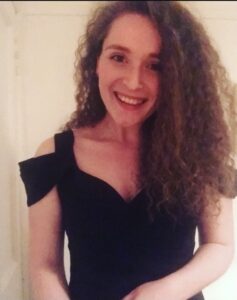 Alice Rae is an interdisciplinary PhD student working across Classics and English Literature at the University of Edinburgh. She graduated from the University of St Andrews in 2015 with an MA (hons) in English and Classical Studies and again in 2016 with an MLitt in Ancient History. Following this, Alice worked with survivors of childhood trauma before moving to Edinburgh to begin her PhD. Alice's research explores the uses of classical reception within British First World War Literature and the communication of the emotional experience of battle. Alice is particularly interested in the role played by literature in the articulation of emotionally difficult and psychologically injurious experiences throughout history. Her further research interests include the use of classical reception as a form of representation by marginalised groups and the medical humanities, specifically trauma. Alice is passionate about the importance of classical reception within pop-culture and in addition to exploring this through blog posts and outreach projects, can usually bring any conversation back to Homer. In 2020, Alice joined the Open University as an Associate Lecturer where she teaches Cultures and Greco-Roman mythology.
Kofi Akan Brown Kofi Brown earned a Bachelor of Arts degree in Religious Studies with high honours from Hartwick College in New York State.  Currently, he is completing a Religious Studies masters degree at the University of Edinburgh in Scotland. Kofi is from the United States and has lived in several states including California, Ohio, Florida, Tennessee, New York, and Pennsylvania. When he is not studying, he spends time with friends or writes fictional literature. His goals are to earn a Ph.D. in Religious Studies and to have his fictional works published.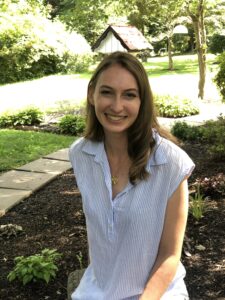 Rachel Zimmerman is a second year PhD student at the University of St. Andrews. She grew up in North Carolina, but has lived in western New York state, Oxford, and Edinburgh—Edinburgh is her favorite of those places so far. Her current research explores the search for meaning in nineteenth-century literature, drawing specifically upon Viktor Frankl's Man's Search for Meaning.  The project includes several novel-based chapters, including one on Middlemarch, which is Rachel's favorite nineteenth-century novel.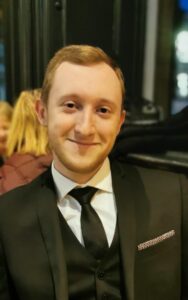 Allan Furic was originally trained as a historian in France, specialised in the imperial ideology applied to kingdoms (especially Sicily and England) in the Middle Ages. He is now a PhD candidate in Science and Religion at the University of Edinburgh, with growing interests in the link between quantum mechanics and Eastern mysticism, as well as the relationality of human beings with the world. He has presented his work at seminars in the University of Edinburgh and at the ESSAT conference in Norway.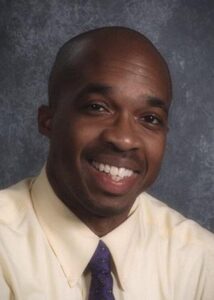 Michael Harris is a 1st year PhD student in Islamic Studies and Christian-Muslim Relations at New College, University of Edinburgh. He completed his Bachelor of Arts in History at Morehouse College in Atlanta, GA. Before beginning a career as a secondary school history teacher in California's San Francisco Bay Area, he completed a Master of Arts in Educational Studies at Loyola Marymount University in Los Angeles, CA. Prior to his doctoral studies, in 2021 Michael completed a Master of Arts in Theological Studies (Comparative Theology) at Loyola Marymount University. His PhD research focuses on the presence of orphans and adoption practices in the New Testament and Quran and how these textual presentations influenced subsequent adoption practices within Catholic theology and Islamic law.
2021 Contributors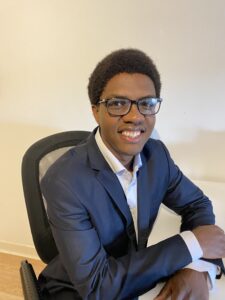 Axolile Qina is a 3rd year PhD student in New Testament and Christian Origins at Edinburgh University. Prior to this, he completed a Bachelor of Theology (Honours Included) and Master of Theology (New Testament) at Stellenbosch University, in 2014 and 2019, respectfully. He was elected as the first Black African Male Student Representative Council (SRC) President in Stellenbosch Universities history. His appointment coincided with the national protests of #FeesMustFall in 2015. After serving for 5 years in Stellenbosch's student leadership structures, he received the prestigious Mandela Rhodes Scholarship. Axolile also studied a Master of Arts in Theological Studies at Austin Presbyterian Theological Seminary in the USA between 2018-2019, before starting his PhD at Edinburgh. His PhD research investigates the problem of animal sacrifice among Xhosa Christians, and questions whether Christians among his African tribe must either continue or abandon practising this rite through an exegetical interpretation of Jesus' Sacrifice in the Gospel of John. Outside of his academic work, Axolile enjoys exercising in the gym, watching sport (namely: soccer, athletics, and rugby), and exploring Scotland with his wife, Elena
Matt
hew Baines completed his Bachelor of Divinity with First Class Honours in 2014 at Moore Theological College in Sydney, Australia. He served for four years as an Assistant Minister in the Anglican Diocese of Sydney. He was made deacon in 2015 and ordained presbyter in 2018. In 2019 he completed his Master of Theology by Research with Distinction at the School of Divinity. He is now a third year PhD student in Systematic Theology at the School of Divinity. His research focuses on the scholastic, mystical and Platonic roots of the doctrine of participation in Dutch Reformed theologian Gisbertus Voetius (1589-1676).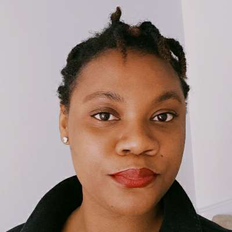 Francisca Anita Adom-Opare is a second-year doctoral researcher in African Studies. Her research uses an intersectional framework to critically examine how disability is understood within the Non-Governmental Organisation (NGO) space and its implications for disability-inclusive development. Her research interests lie in disability, gender, intersectionality, black feminism, inclusiveness, mixed methods, data, and data disaggregation, particularly in Africa. She holds an MPhil from the University of Cambridge, UK, and a BSc (Hons) from the Kwame Nkrumah University of Science and Technology, Ghana. Connect with her on Twitter @AdomOpare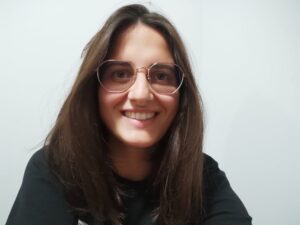 Andrea Azzurra Melani is a Third-year undergraduate theology student at the School of Divinity, Edinburgh University. Graduated with A levels at Liceo Musicale A.Passaglia, Lucca, Italy, in Performative music and History of Music. Andrea participated at Scriptural Reasoning Across Borders in 2020-21 organized by Gingko in collaboration with Al-Azhar students.
Additionally in 2020 Andrea started some independent research looking at the role of faith, mainly catholic, in aged Italian people with diagnosis of mental illness like Dementia and Alzheimer's. Andrea moved to the UK in 2017 and has been in Edinburgh since 2019.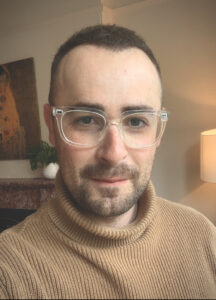 Nathan Dever is a first year PhD student at the University of Edinburgh in the school of divinity's Muslim-Christian relations program. Before starting his PhD, he completed a BS in Political Science at the University of Louisville, and an MSc in Middle Eastern Studies with Advanced Arabic at the University of Edinburgh. His current project is an interdisciplinary study of American evangelicals in the contemporary United Arab Emirates which draws on the perspectives of political theology, missiology, and critical religion.
Dr Nash obtained her PhD in Historical Theology from the University of Edinburgh and the University of Gloucestershire. She is currently a new recipient of the IASH Duncan Forrester Fellowship working on her project entitled, "Decolonizing God: Black Epistemic Challenges to White Jesus." Prior to returning to Edinburgh, she was a Visiting Scholar at the University of Leeds where she initiated and still manages a research project, Misogynoir to Mishpat (or from Hatred of Black Women to Restorative Justice). She launched the website (https://misogynoir2mishpat.com/ and hosted the inaugural, international seminar on May 13 2021. Look for their new blog, "Conversations in Race, Gender and Religion" which will be launched later this year. She is published in various theological blogs including with the Centre for Religion and Public Life, Leeds University, and journals including The Journal of Theology for Southern Africa. In addition to several articles and chapters being released throughout 2021, her first book is scheduled for release in 2022 with SCM Press.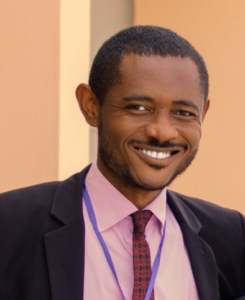 Agana-Nsiire Agana is a second year PhD student at the University of Edinburgh School of Divinity, where he obtained an MTh in World Christianity in 2020. A contribution to the emerging field of digital theology, his PhD research is an empirical and theoretical investigation into how social media affect processes of personal identity formation among young Christians in Ghana, and how this reinvigorates theological debates on the nature and meaning of personhood. Before obtaining a B.A. in Theological Studies, Agana also worked as a software entrepreneur and digital advocate in Ghana.
2019/2020 Contributors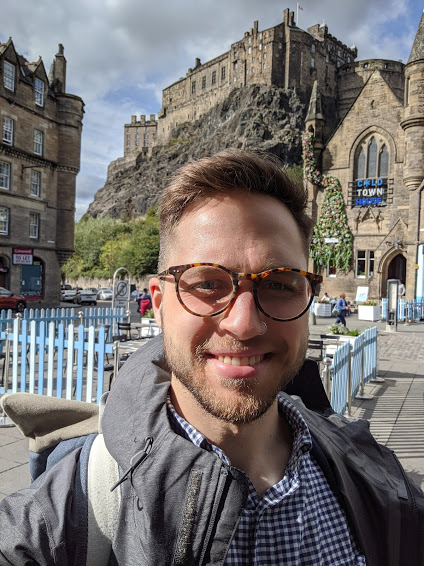 Gregory Parker Jr.is a 2nd year Ph.D. student in Systematic Theology at the School of Divinity. His main research focuses on Dutch Neo-Calvinist theologian, Herman Bavinck, and the relationship between Bavinck's dogmatics and ethics. He is also interested more broadly in Reformed theology, linguistics, bioethics, and theology at the ecclesial level. Greg is a graduate of Gordon-Conwell Theological Seminary (2018) and he is on the committee of the Scottish Council on Human Bioethics.  He tweets about his research and the highs and lows of Philly Sports @g_parker_jr
Clement Wen currently serves as Assistant Professor of Systematic Theology at China Evangelical Seminary in Taiwan. His doctoral research, undertaken at the University of Edinburgh, sought to critically and constructively draw out the contemporary relevance of Wolfhart Pannenberg's ecclesiology and ecumenism for the current theological climate associated with world Christianity.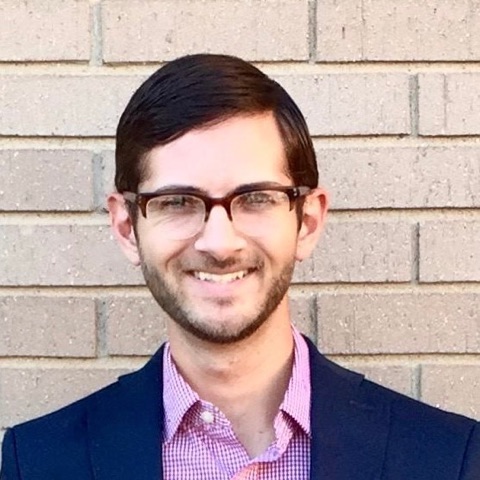 Taylor D. Holleyman is a second year PhD candidate in Systematic Theology at the University of Edinburgh, New College. While holding broader intellectual interests, his research is primarily located in post-Enlightenment philosophy and theology, with special attention to dialectical theology, epistemology and theological method. Taylor is writing his PhD thesis, supervised by Professor David Fergusson, on the theological epistemology of the 20th century Swiss theologian Emil Brunner, offering the provisional project title – "Dialectic as Dialogue: Emil Brunner's Theology of Encounter." He holds a BA from the University of Mary Hardin-Baylor, an MDiv (Biblical Studies & Theology) from Baylor University's Truett Theological Seminary and an MTh (Theology in History) from the University of Edinburgh, New College.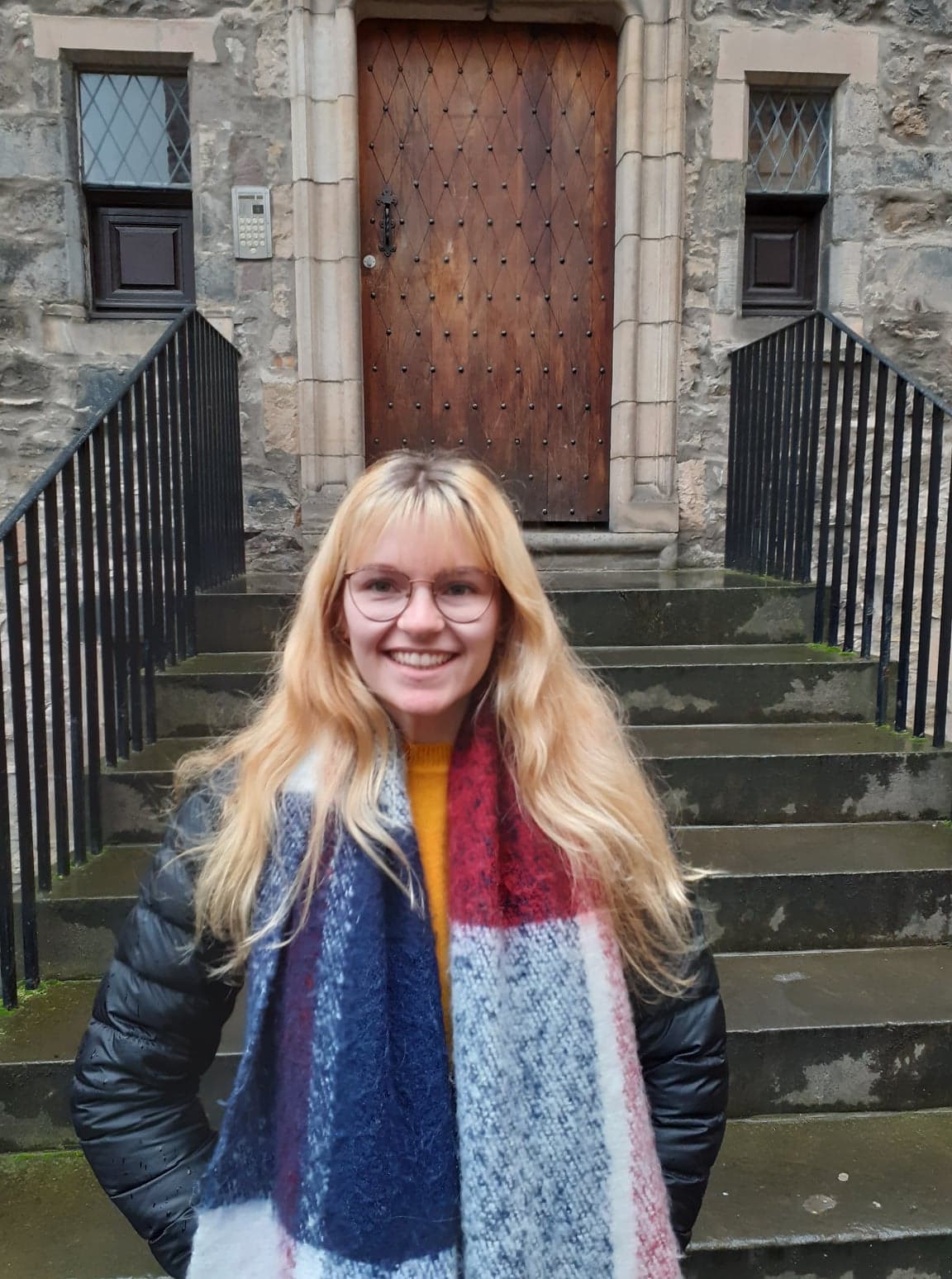 Victoria Turner is a first year PhD student at the University of Edinburgh, New College. After completing first-class Religion and Theology BA (Hons) at the University of Bristol she enrolled into a World Christianity Mth at the School of Divinity, University of Edinburgh. Her PhD topic is focusing on ecumenical motivation and understanding in Britain, especially with reference to young people and is funded by the Council for World Mission. She also holds broader interests in public theology, mission, the theology of religion and interfaith dialogue. Victoria serves as a Trustee for the Society for Ecumenical Studies and is currently the Secretary for the New College Postgraduate Committee. In her free time Victoria also competes and teaches Taekwondo and Kickboxing.
2019 Contributors
Natalie Smith grew up in Western New York before moving to Edinburgh two and half years ago, where she is now a first year PhD student at the University of Edinburgh, New College. Her research interests are in patristics, late antiquity, and pilgrimage from anthropological and geographic perspectives. Her interdisciplinary approach is in part due to her prior education. She completed an undergraduate degree at the SUNY Oneonta in anthropology, with minors in history and classical studies, her masters was in Late Antique, Byzantine and Islamic Studies at the University of Edinburgh, and now she is in the History of Christianity program here at New College.  Her current research focus is on religious place-making in late-antique Jerusalem.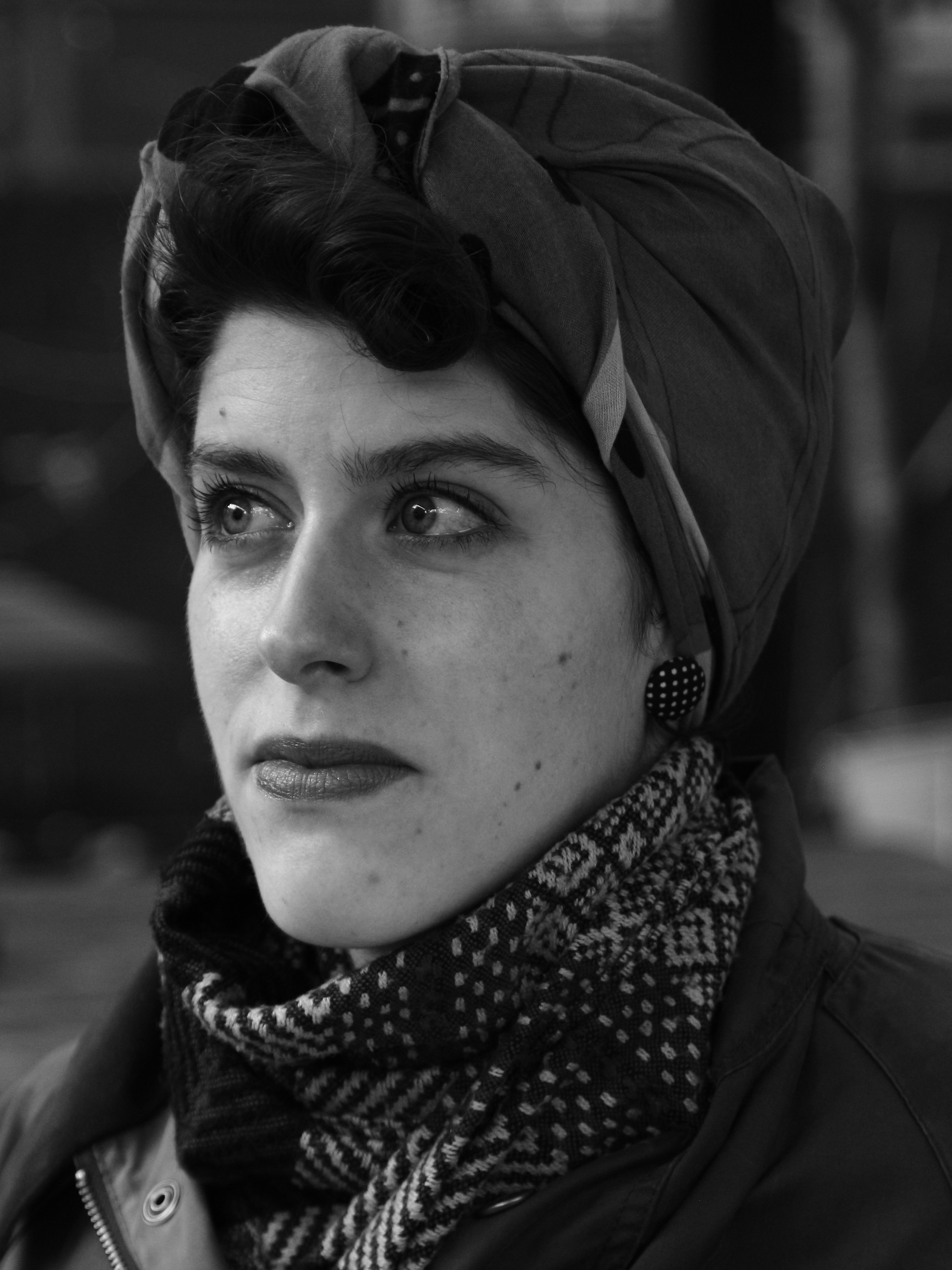 Jo Thor is a final year PhD candidate at the University of Edinburgh. She works with Professor Stewart J Brown and Professor Louise Jackson on Magdalene Asylums in nineteenth-century Scotland. Her research explores the development of these institutions throughout the period. If you want to find out more you can see her blogs (published by the Ecclesiastical History Society and Four Nations History) and her upcoming article in "Studies in Church History" (Cambridge University Press, 2019).
Along with her research she enjoys teaching. She tutored at the School of Divinity, University of Edinburgh (2017-19) and she was awarded Associate Fellowship of the HEA in January 2019. Since the beginning of her PhD she has been involved in many research societies and event organisations whose goal was to encourage interdisciplinary co-operation and public outreach. In October 2018 she co-organised the Scottish-Irish "Research in Religion" Conference. Since November 2018 she has been one of the conference organisers on the Women's History Scotland Steering Committee. In 2019 she was invited to become a member of the Scottish Catholic Historical Association as a publicity co-ordinator. She served at the University of Edinburgh's Senatus Academicus in 2018. She has also played a very active part in the New College Postgraduate Committee for many years.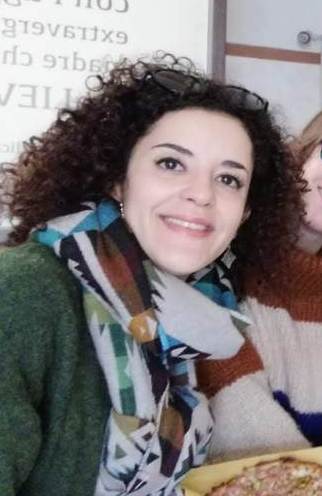 Inês Silva is a Classics PhD student at the School of History, Classics, and Archaeology at the University of Edinburgh. Her main focus is Archilochus, the 7th-century BC Greek poet, and she uses a cognitive approach to analyse conceptual frameworks in the fragments of his corpus and in the contexts of transmission of the fragments. She is interested in exploring the relationship between language and thought, namely as culturally-specific expressions of human cognition. Her main research goal is to understand modes of thinking: how the language of the fragments and their posthumous use convey different but interrelated conceptual attitudes that are still intelligible to us today.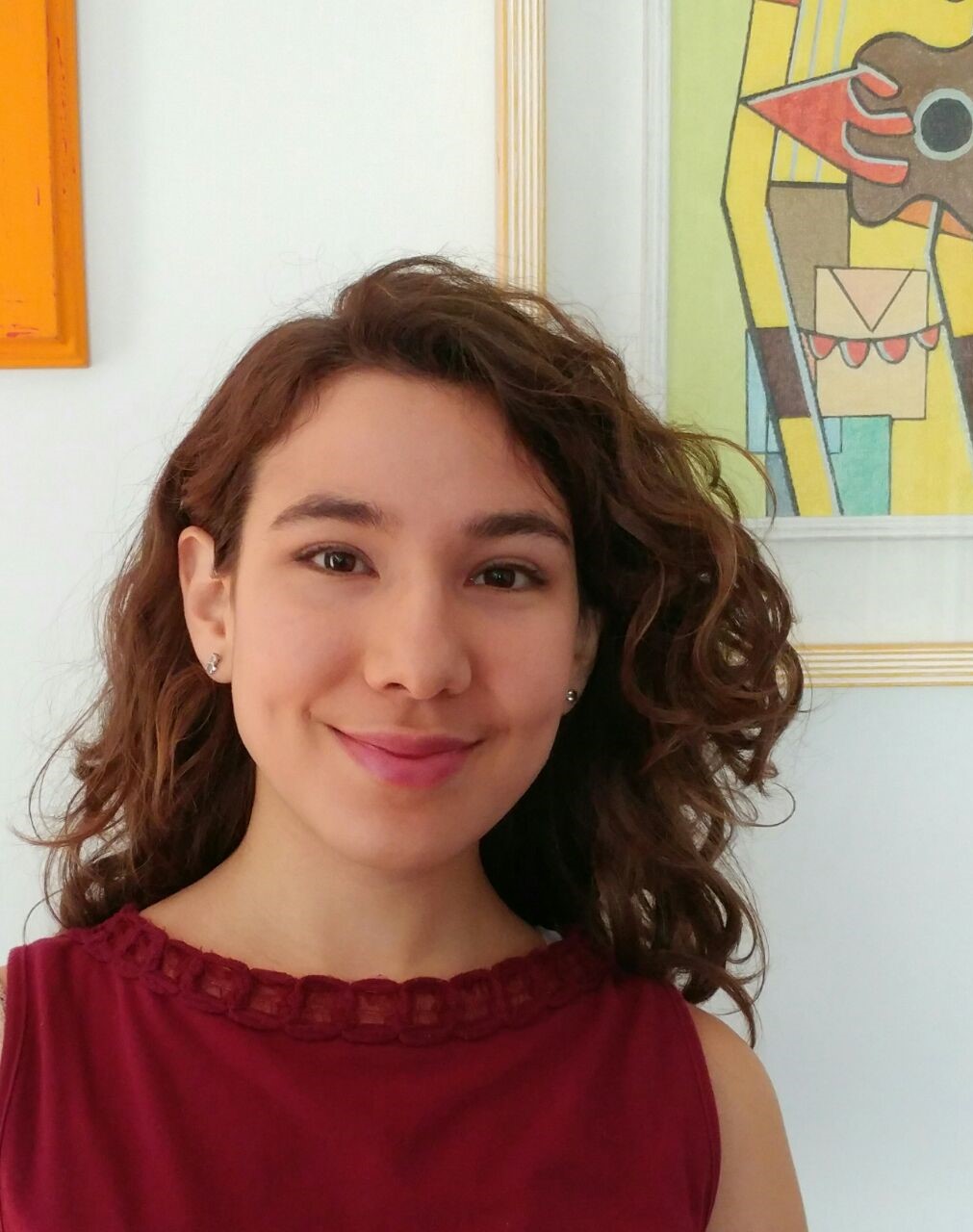 Bianca Mazzinghi Gori is a first-year PhD student in Classics at the University of Edinburgh. She grew up in Italy, where she attended Scuola Normale Superiore (Pisa) for her BA and MA. She elected Greek drama and Athenian Comedy in particular as her main field of research. She is now a member of the ERC project Honour in Classical Greece, under the supervision of Prof. Douglas Cairns and Prof. Mirko Canevaro. The project's aim is to show that Greek honour was a highly flexible and often co-operative mechanism, which shaped substantially political and institutional life.
The project also wishes to find connections between its findings about ancient honour and our own world. Although the very concept of honour may seem outdated to us, the wide understanding of honour-mechanisms that the project puts forward is perfectly able to accommodate the variety of honour codes which define our own cultures. Bianca's project, focusing on domestic honour in fourth-century Athens, allows her to delve into the honour of marginalised groups such as women and slaves. By looking at categories like these, she also hopes to get a clearer picture of the different kinds of marginalisation which occur in our world.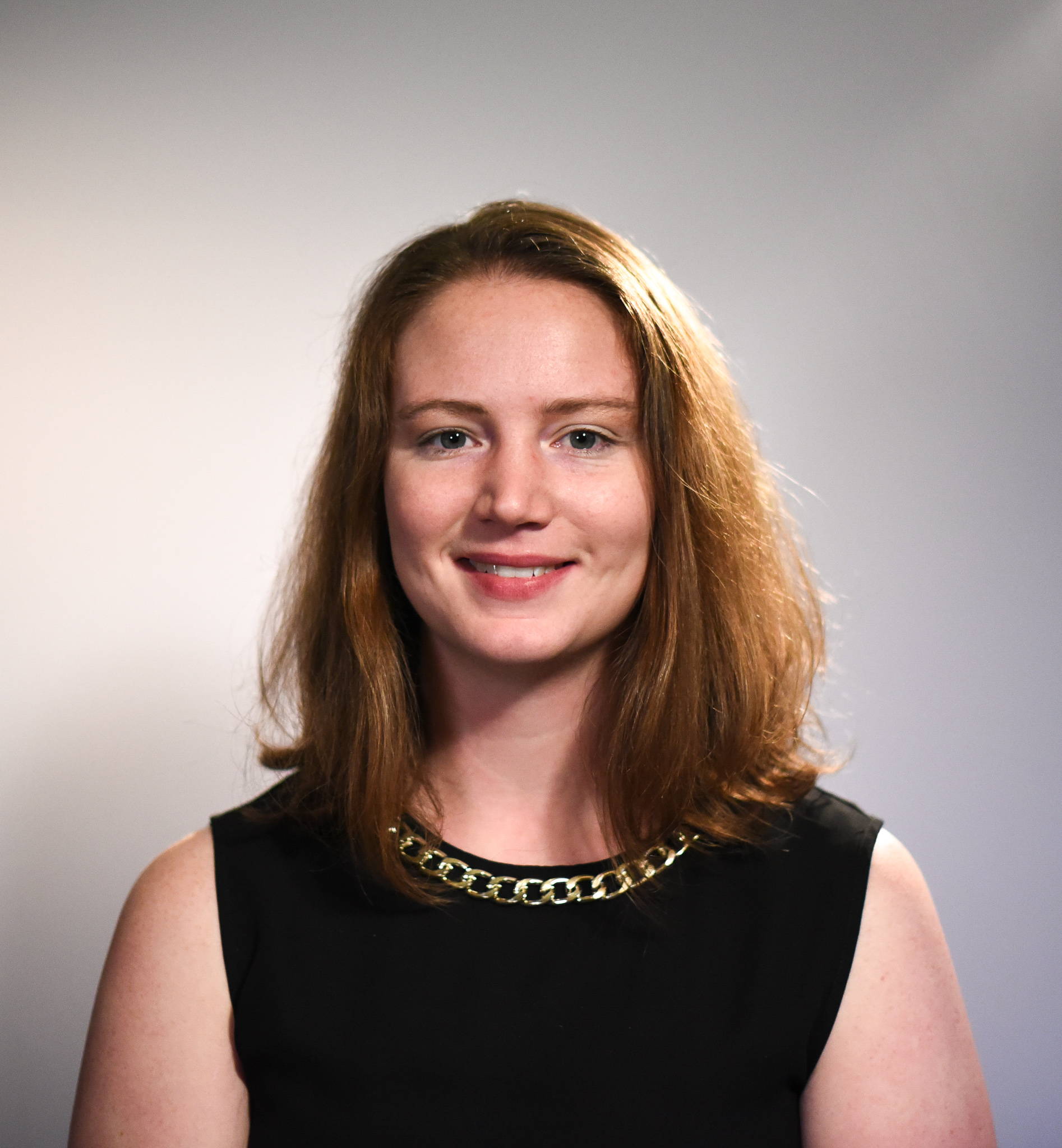 Joanna Leidenhag joined the School of Divinity at the University of St Andrews in 2018 on a project in Science-Engaged Theology, funded by the John Templeton Foundation. She completed her PhD in systematic and philosophical theology at the University of Edinburgh (2019), focusing on discussions in analytic philosophy of mind and the doctrine of creation. She graduated with a joint Honours degree in Modern History and Theology from the University of St Andrews (MA 2013), and went on to complete a MA in Theological Studies at Princeton Theological Seminary (MA 2014). She also holds an Advanced Diploma in Fine Arts, and specialises in oil painting.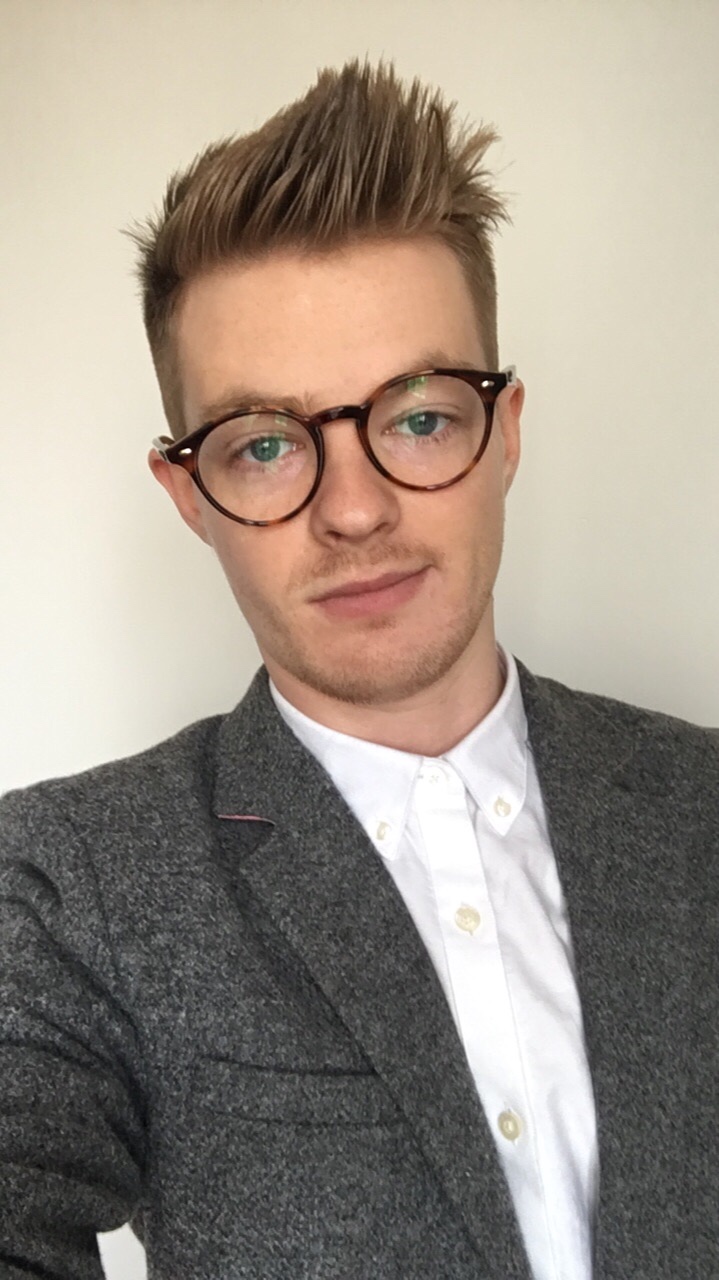 Sam Ellis is a second-year PhD student in Classics at the University of Edinburgh. His research focuses on the discourse of sole rule in the Greek world, specifically with regard to legitimacy. His research has two main strands: first, his research tracks changes in communal political attitudes towards sole rulers and how this is represented in the sources via conceptual metaphors. Secondly, he looks at how sole rulers were forced to adapt their behaviour and methods of legitimacy in the face of these changing political attitudes in order to keep a grasp on power. Sam's other research interests are in Greco-Persian relations, political theory relating to the rule of law, and Greek conceptualisations of the Persian Empire.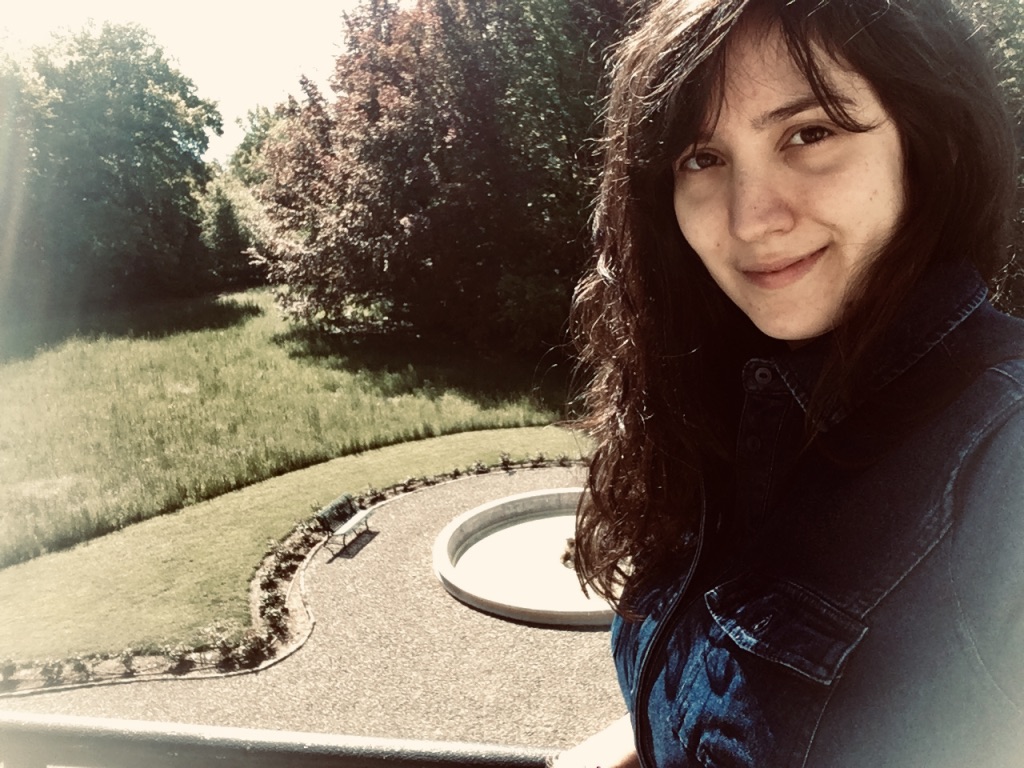 Anastasia-Stavroula Valtadorou is a third-year doctoral researcher at the University of Edinburgh. Her PhD thesis, funded by the AHRC, the A.G. Leventis Foundation and the University of Edinburgh, addresses Greek heterosexual eros with particular references to five Euripidean tragedies: Alcestis, Andromache, Andromeda, Antigone and Helen. She has published articles written both in Greek and English on ancient Greek theater, while her latest chapter will be included in the collective volume Greek Drama V: Studies in the Theatre of the Fifth and Fourth Centuries BCE (edited by Hallie Marshall and C. W. Marshall). Lastly, she has presented her research at various international and postgraduate conferences and workshops in Athens, Edinburgh, Glasgow, Komotini, Lausanne, London, Madrid, Oxford, Syracuse, Thessaloniki, Vancouver BC, Verona and Washington DC.
2018 Contributors
Jaime Wright is a doctoral candidate at the University of Edinburgh's Divinity School. She studies the use of literary works, primarily speculative fiction and poetry, within the Science-and-Religion field. Her article 'Emily Dickinson: a poet at the limits' (published in Theology in Scotland) focuses on the epistemology of the nineteenth-century American poet as it pertains to the relation of theology and science in her writings. Jaime also tutors on Edinburgh's new on-line MSc in Philosophy, Science and Religion.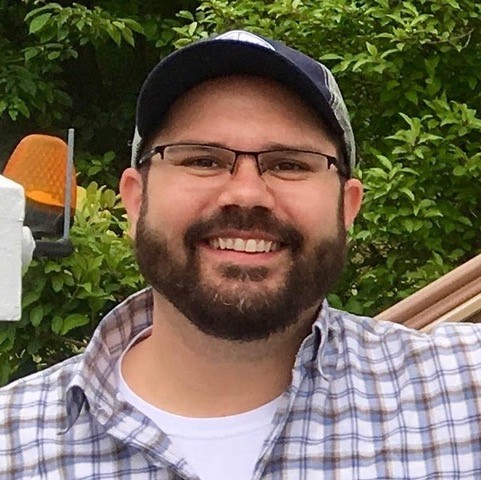 Adam Marshall is currently completing his PhD thesis in Social Anthropology at the University of Edinburgh. His research deals primarily with Khmer Evangelical Christians in Phnom Penh, Cambodia. His research interests include ritual and religion, the anthropology of Christianity, Buddhism, spatiality and temporality, subjectivity and personhood, the anthropology of ethics, political anthropology, Cambodia, and Southeast Asia. Adam holds a BS in Civil Engineering from the Georgia Institute of Technology, a Master of Divinity from Asbury Theological Seminary, and an MSc with Distinction in Social Anthropology from the University of Edinburgh. He currently and happily dwells in Edinburgh, Scotland with his wife and daughter.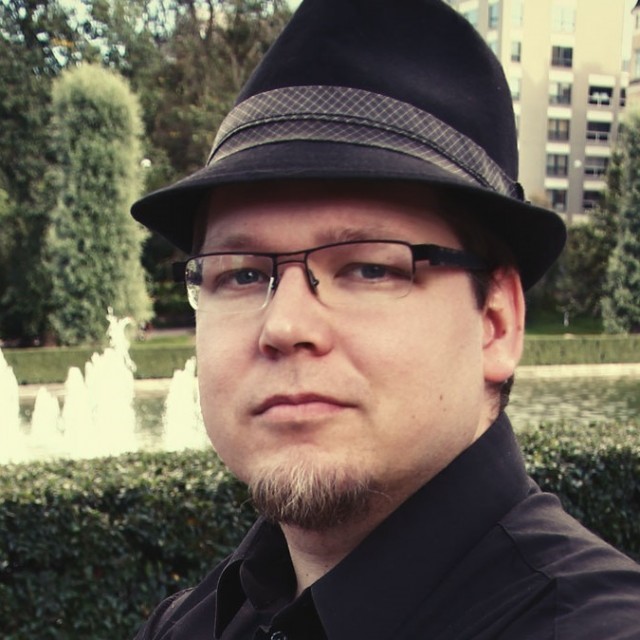 Aku Visala, PhD (University of Helsinki) is a philosopher of religion whose work is located at the intersection of philosophy, theological anthropology and the cognitive sciences. He is currently an adjunct professor in philosophy of religion and Research Fellow of the Finnish Academy at the University of Helsinki, Finland. He has held postdoctoral positions at the universities of Oxford, Princeton and Notre Dame. His publications include Naturalism, Theism and the Cognitive Study of Religion (Routledge 2011), Conversations on Human Nature (with Agustín Fuentes, Routledge 2015) and Verbs, Bones, and Brain: Interdisciplinary Perspectives on Human Nature (co-edited with Agustin Fuentes, University of Notre Dame Press 2017). Aku is currently working on a five-year project (2016-2021) on free will and science.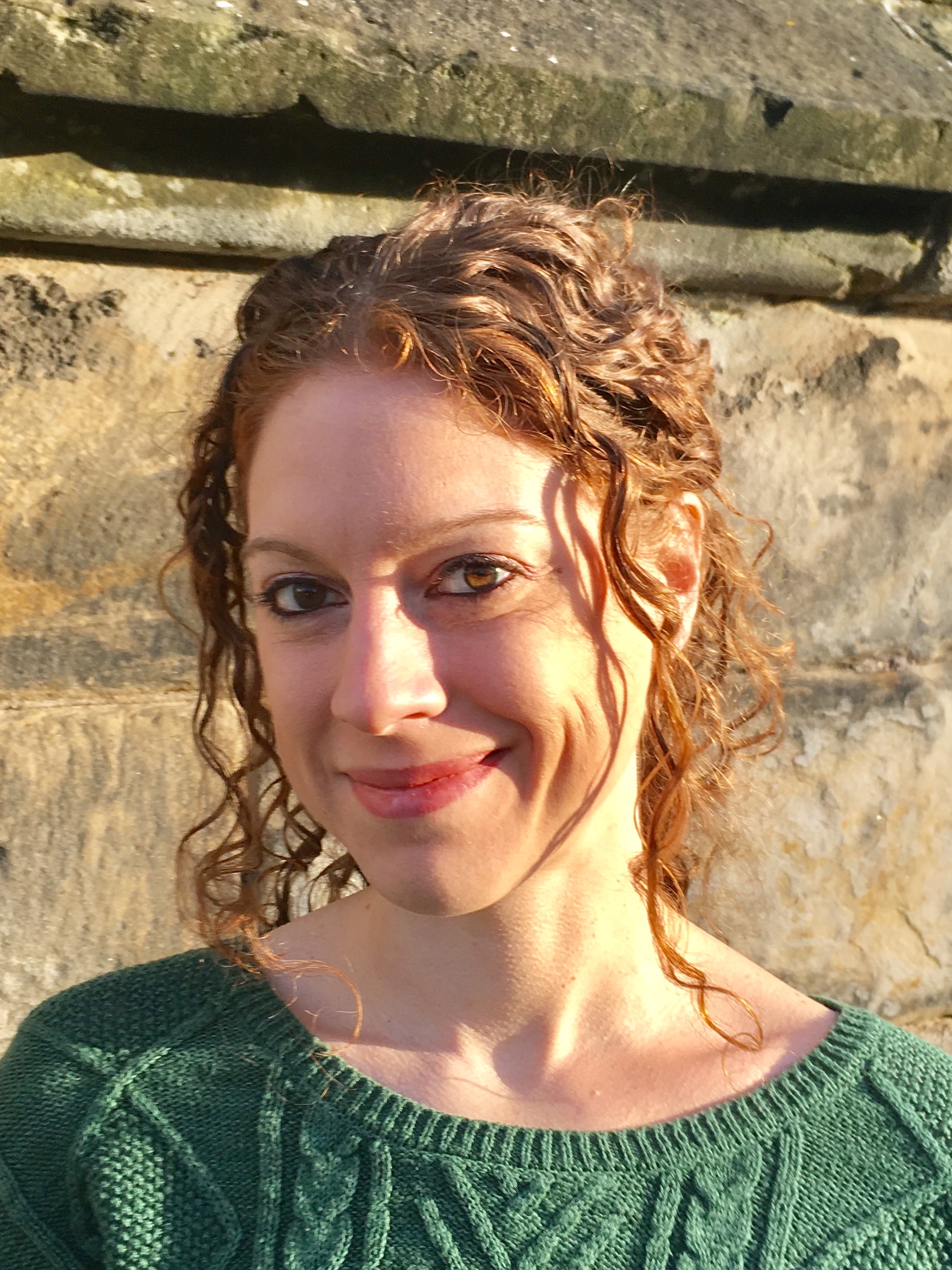 Sarah Lane Ritchie is Research Fellow in Science & Theology at the University of St Andrews. She holds a PhD and MSc in Science & Religion from the University of Edinburgh, an MDiv from Princeton Theological Seminary, and a BA in Philosophy & Religion from Spring Arbor University. Sarah's research interests involve points of contact between theology, neurobiology, cognitive science,  and philosophy of mind, with particular focus on theistic versions of physicalism.
Julia Feder is Assistant Professor of Theology at Creighton University in Omaha, Nebraska (USA).  She specializes in Theological Anthropology in the Christian tradition.  Her articles have been published in Theological Studies; Philosophy, Theology, and the Sciences; and the Journal of Religion and Society.  Her first book project is titled Trauma and Salvation: A Theology of Healing.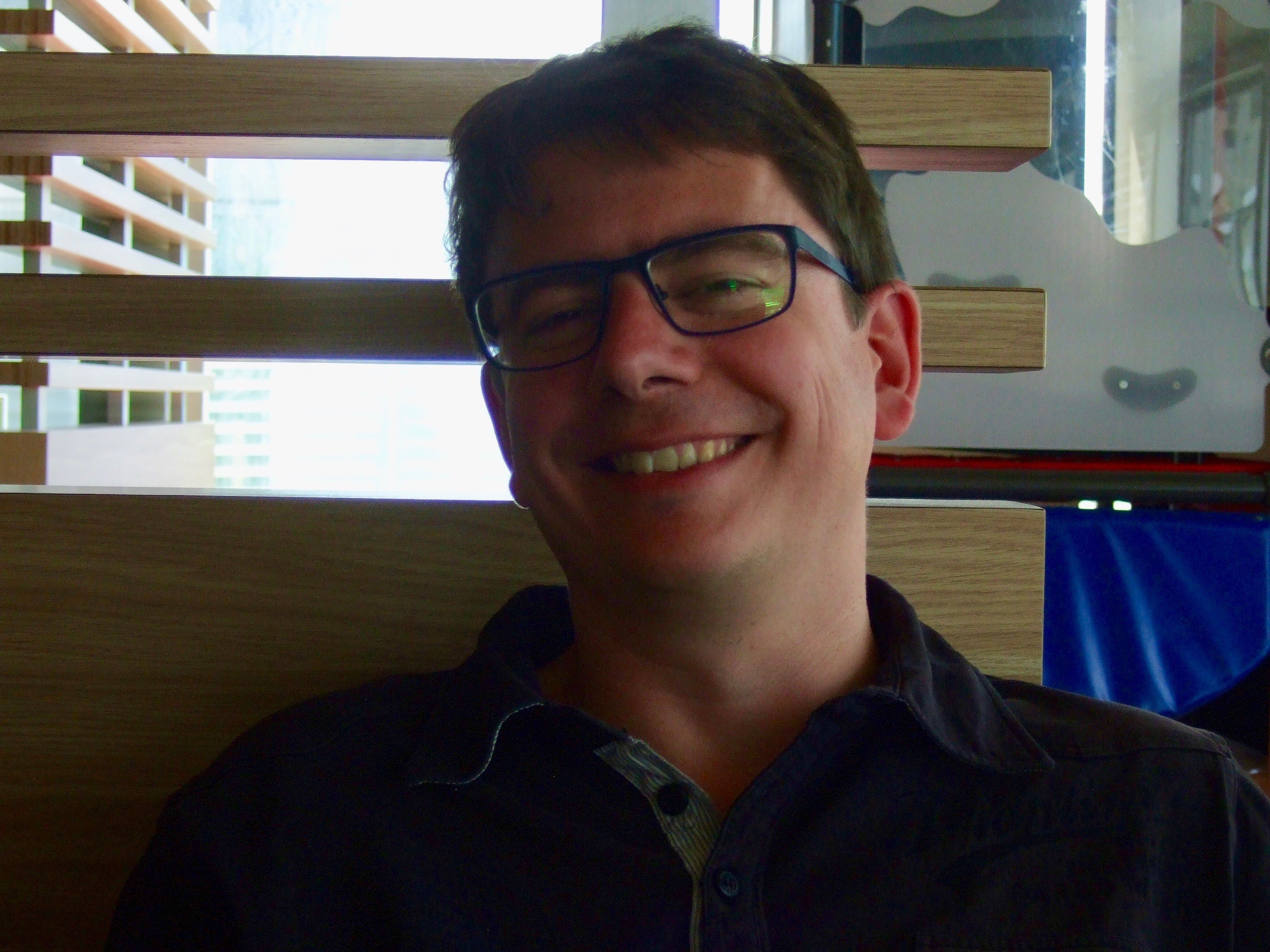 Tom Uytterhoeven (Belgium, born 1972) graduated in 1993 as teacher in primary education. Since 2003 he combined a full-time job, first as a teacher and later on as a lecturer in religious education at Thomas More Mechelen University College, with the study of theology at KU Leuven. From 2012 to 2016, he was a doctoral researcher preparing a dissertation on evolutionary explanations of religion. He is currently a voluntary researcher and as such member of the Research Unit of Systematic Theology and the Study of Religions at the Faculty of Theology and Religious Studies, KU Leuven. Since 2017, Tom serves as a pedagogical advisor for the organization of Catholic Education in Flanders, working on topics related to the institutional identity of Catholic schools (http://www.linkedin.com/in/uytterhoeventom).
2017 Contributors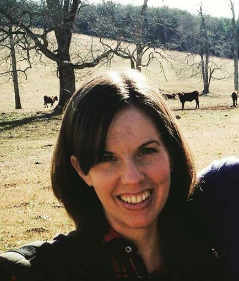 Nomi Pritz-Bennett: PhD candidate at the University of Edinburgh
Born and raised in Jerusalem to a Swiss mother and an American father, and as a part of the city's Christian minority, I have a keen personal interest in the intersection between theology, politics, and history.  Currently, I am a PhD candidate at the University of Edinburgh's School of Divinity.  My doctoral research examines the use of the mystico-ascetic tradition in the works of French philosopher, Maurice Blondel.  Prior to arriving in Edinburgh, I studied at Regent College (Vancouver), where I focused on the relationship between history, tradition, and the supernatural in modern French Catholic thought.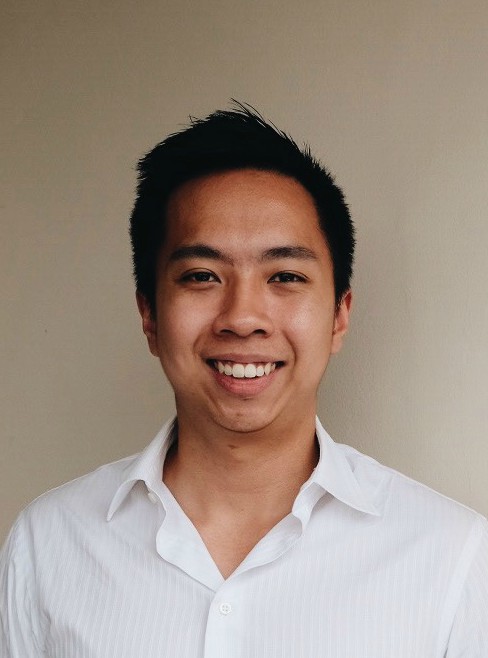 N. Gray Sutanto: PhD candidate in systematic theology at the University of Edinburgh and a theologian at Covenant City Church, Jakarta, Indonesia.
His research interest is primarily in neo-Calvinism, that branch of theology that identifies itself as rooted in the theological projects of Abraham Kuyper and Herman Bavinck.  More Broadly, he is interested in constructive theological Prolegomena, 19th-20th-century continental philosophy and phenomenology, the relationship between contemporary continental and analytic philosophy, and the relationship between neo-Calvinism and 17th-century Reformed orthodoxy.  He has published numerous articles, and you can follow him on academia.edu here:
https://edinburgh.academia.edu/NathanielSutanto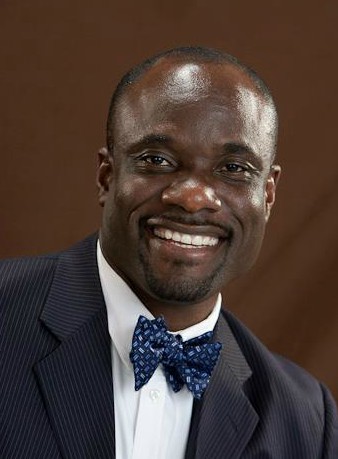 George Walters-Sleyon: PhD candidate New College University of Edinburgh.
Research focus: Practical Theology and Criminal Justice Reform.  George holds a Master of Divinity and postgraduate Master in Sacred Theology in Philosophy, Theology and Social Ethics from Boston University.  His present PhD research is a Theo-comparative analysis of punishment, mass incarceration and death in US and UK penal systems (Scotland and England and Wales) focused on racially and economically marginalized individuals.
Besides his academic interests, George is also a gospel singer/songwriter with two recording albums. One of his original songs, God's Been Good to Me was nominated Gospel Single of the Year in 2004.
Websites: