Lecturer(s)
 2023 Gifford Lecturer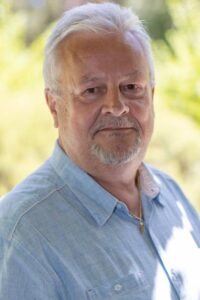 Professor John Dupré is joining us from the University of Exeter. He is the Consulting Director of Egenis, the Centre for the Study of Life Sciences and is a Professor specialising in the Philosophy of Science. His PhD in Philosophy is from the University of Cambridge, and he has worked at St John's College, Oxford, Stanford University, and London's Birkbeck College.
His last book was released in 2021 entitled The Metaphysics of Biology, published by Cambridge University Press. His other books include  Processes of Life: Essays in the Philosophy of Biology (Oxford University Press, 2012), Darwin's Legacy: What Evolution Means Today (Oxford University Press, 2003), Human Nature and the Limits of Science (Oxford University Press, 2001) and The Disorder of Things: Metaphysical Foundations of the Disunity of Science (Harvard University Press, 1993). 
Our 2023 Gifford Lectures are entitled A Process Perspective on Human Life. 
University of Exeter Faculty Page 
2022 Gifford Lecturer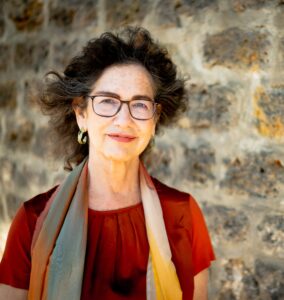 Professor Neiman is the Director of the Einstein Forum in Potsdam, Germany. She was born in Atlanta, Georgia and studied philosophy at Harvard and the Freie Universität Berlin. She has held professorships at Yale and Tel Aviv University. She has published both academic and popular books including Why Grow Up with Penguin, The Unity of Reason: Rereading Kant with OUP and Evil in Modern Thought with Princeton University Press.
Her series for our Gifford lectures is entitled Heroism for a Time of Victims.
https://www.einsteinforum.de/about/director/?lang=en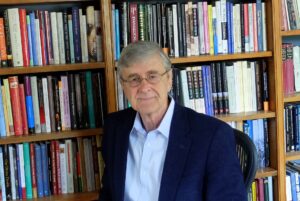 2021 Gifford Lecturer
Professor David Hempton is the Alonzo L. McDonald Family Professor of Evangelical Theological Studies, John Lord O'Brian Professor of Divinity, and Dean of Harvard Divinity School.
He held prior appointments as Professor of Modern History and Director of the School of History at Queen's University Belfast and distinguished University Professor at Boston University. He is a Fellow of the Royal Historical Society and Honorary Member of the Royal Irish Academy. He has delivered the Cadbury Lectures at the University of Birmingham and the F. D. Maurice Lectures at King's College London.
His books include Methodism and Politics in British Society 1750-1850 (Stanford University Press, 1984), winner of the Whitfield prize of the Royal Historical Society; Religion and Political Culture in Britain and Ireland: From the Glorious Revolution to the Decline of Empire (Cambridge University Press, 1996); Methodism: Empire of the Spirit (Yale University Press, 2005), winner of the Jesse Lee prize; Evangelical Disenchantment: Nine Portraits of Faith and Doubt (Yale University Press, 2008), The Church in the Long Eighteenth Century (I. B. Tauris, 2011), winner of the Albert C. Outler Prize of the American Society of Church History; and most recently (with Hugh McLeod), Secularization and Religious Innovation in the North Atlantic World (Oxford University Press, 2017).
2019/2020 Gifford Lecturer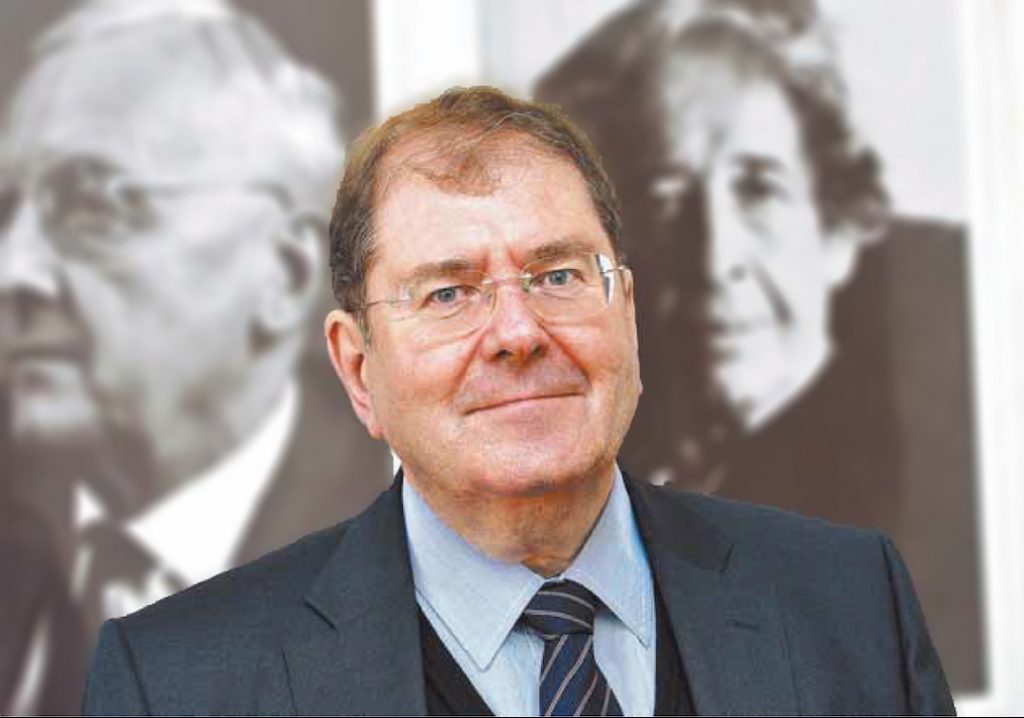 Professor Michael Welker is a Senior Professor at the University of Heidelberg (since 2013) and Director of the Research Center International and Interdisciplinary Theology (FIIT, since 2005) and an Honorary Professor at Seoul Theological University.
He is a member of the Heidelberg Academy and Corresponding Member of the Finnish Academy of Science and Letters and received the Medal of the University of Heidelberg. Karl-Barth-Preis award in 2016.
His previous positions include – 1983 Professor in Tübingen; 1987 Chair of Reformed Theology in Münster; 1991-2013 Chair of Systematic Theology in Heidelberg; 1996-2006 Director of the International Scientific Forum (IWH) Heidelberg as well as guest professorships at McMaster University, Canada; Princeton Theological Seminary (twice); Senior Consultant Scholar at the CTI Princeton (twice); Harvard Divinity School; Cambridge Divinity School; Center for the Study of Law and Religion at Emory University. Endowed lectures in Europe, South Africa, Asia and the USA.
He has supervised 60 doctoral students from 15 countries and published around 400 articles in journals and books. He is author or editor of about 50 books (most of them in several editions and translations), including: God the Spirit (1994); God's Revelation: Christology (extended Edinburgh Gunning Lectures, 2012); Creation and Reality (Princeton Warfield Lectures, 1999); What Happens in Holy Communion? (2000); with John Polkinghorne, Faith in the Living God (2001); The Science and Theology Dialogue: What Can Theology Contribute? (Yale Taylor Lectures 2012); Ed., The Depth of the Human Person: A Multidisciplinary Approach (2014); Ed., Quests for Freedom: Biblical – Historical – Contemporary (2015). A more detailed list of his past publications can be found here.
Email: mw@uni-hd.de
2019 Gifford Lecturer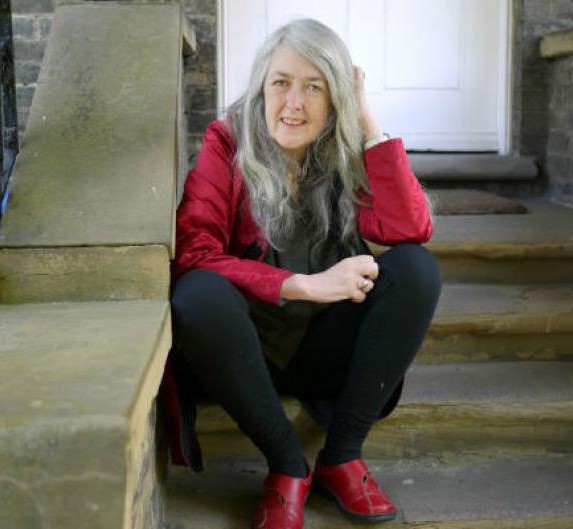 Professor Dame Mary Beard is one of Britain's best-known Classicists – Professor at the University of Cambridge and Fellow of Newnham College. She has written numerous books on the Ancient World including the Wolfson Prize-winning Pompeii: The Life of a Roman Town, has presented highly-acclaimed TV series, Meet the Romans and Rome – Empire without Limit, and is a regular broadcaster and media commentator. Mary is one of the presenters for the BBC's recent landmark Civilisations series. Mary is also Classics editor of the Times Literary Supplement and writes a thought-provoking blog, A Don's Life. Made an OBE in 2013 for services to Classical scholarship, her latest books include the critically acclaimed SPQR – A History of Ancient Rome and thought-provoking Women & Power. Most recently Mary was made a Dame in the Queen's Birthday Honours list 2018.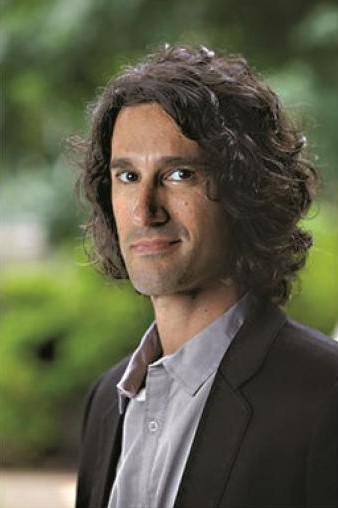 2018 Gifford Lecturer
Professor Agustín Fuentes completed a B.A. in Zoology and Anthropology, and an M.A.& Ph.D. in Anthropology at the University of California, Berkeley, and is a Professor  and Chair of Anthropology at the University of Notre Dame. His research delves into the how and why of being human. Ranging from chasing monkeys in jungles and cities, to exploring the lives of our evolutionary ancestors, to examining what people actually do across the globe, Professor Fuentes is interested in both the big questions and the small details of what makes humans and our closest relatives tick. His current research foci include creativity, community, and meaning-making in human evolution, ethnoprimatology and multispecies anthropology, evolutionary theory, and public perceptions of, and interdisciplinary approaches to, human nature(s).  Fuentes' recent books include "Evolution of Human Behavior" (Oxford), "Race, Monogamy, and other lies they told you: busting myths about human nature" (U of California), "Conversations on Human Nature(s)" (with Aku Visala, Routledge) and "The Creative Spark: how imagination made humans exceptional" (Dutton).
2017 Gifford Lecturer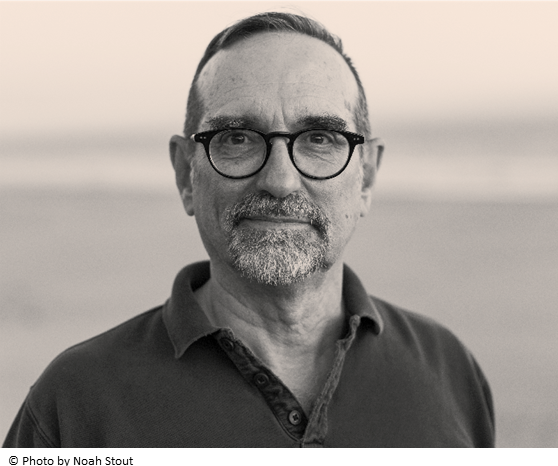 Since 1975 Professor Jeffrey Stout has taught at Princeton University, where he holds a professorship in Religion. He is affiliated with the departments of Philosophy and Politics, the Center for Human Values, and the Center for the Study of Religion. Two of his works – Ethics after Babel and Democracy and Tradition – received the Award for Book Excellence from the American Academy of Religion, a scholarly society for which he served as president in 2007. His honors include election to the American Academy of Arts and Sciences (2008), Princeton University's Graduate Mentoring Award (2009), and Princeton's Presidential Award for Distinguished Teaching (2010).
Stout is a secular philosopher with a background in democratic activism. He is best known for his analyses of religious involvement in politics, his criticisms of secularism and traditionalism, and his selective reworking of ideas from
American pragmatism. His most recent articles are concerned with conceptions
of religion and critiques of arbitrary power in the writings of Hegel, Emerson,
and Lincoln. Stout's essays on religion and film have appeared in Film Comment
and The Hidden God (Museum of Modern Art).
2016 Gifford Lecturer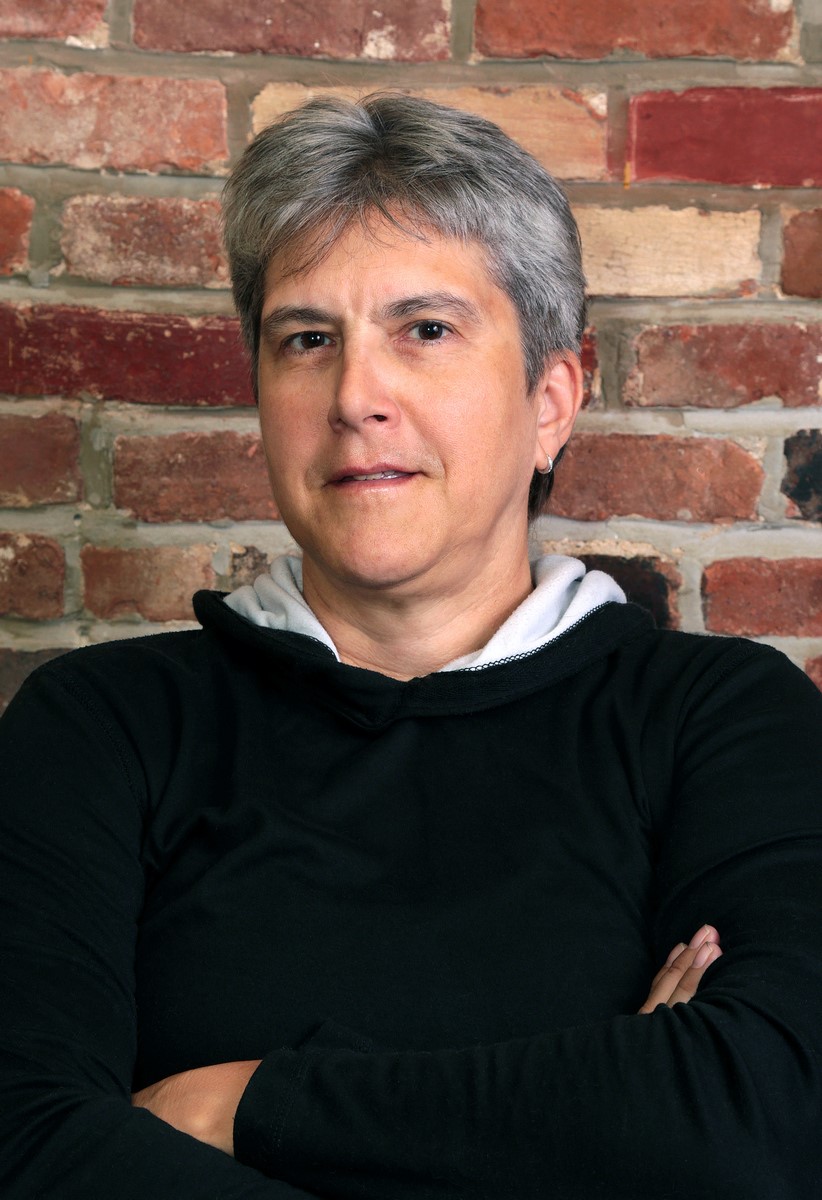 Professor Kathryn Tanner joined the Yale Divinity School faculty in 2010 after teaching at the University of Chicago Divinity School for sixteen years and in Yale's Department of Religious Studies for ten. Her research relates the history of Christian thought to contemporary issues of theological concern using social, cultural, and feminist theory.
She is the author of God and Creation in Christian Theology: Tyranny or Empowerment? (Blackwell, 1988); The Politics of God: Christian Theologies and Social Justice (Fortress, 1992); Theories of Culture: A New Agenda for Theology (Fortress, 1997); Jesus, Humanity and the Trinity: A Brief Systematic Theology (Fortress, 2001); Economy of Grace (Fortress, 2005); Christ the Key (Cambridge, 2010); and scores of scholarly articles and chapters in books that include The Oxford Handbook of Systematic Theology, which she edited with John Webster and Iain Torrance.
Professor Tanner serves on the editorial boards of Modern Theology, International Journal of Systematic Theology, and Scottish Journal of Theology, and is a former coeditor of the Journal of Religion.
Active in many professional societies, Professor Tanner is a past president of the American Theological Society, the oldest theological society in the United States. For eight years she has been a member of the Theology Committee that advises the Episcopal Church's House of Bishops. In the academic year 2010-2011, she had a Luce Fellowship to research financial markets and the critical perspectives that Christian theology can bring to bear on them.
2015 Gifford Lecturer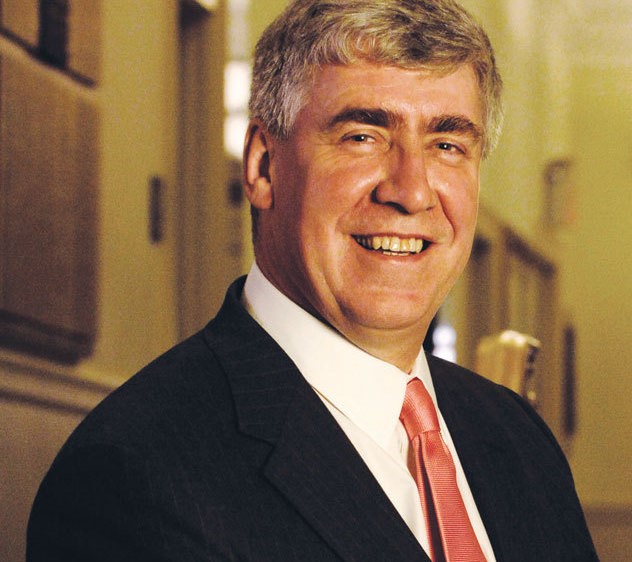 Professor Jeremy Waldron is University Professor at the New York University Law School. Until recently, he was also Chichele Professor of Social and Political Theory at Oxford. Professor Waldron was born in New Zealand and has degrees in law and philosophy from the University of Otago. In the1980s he taught politics at the University of Edinburgh, and he has also held positions at Berkeley, Princeton, and Columbia. Professor Waldron's work in jurisprudence and political theory is well known, as are his articles on constitutionalism, democracy, homelessness, judicial review, minority cultural rights, property, the rule of law, hate speech, human dignity, and torture. His books include Law and Disagreement (Oxford, 1999), God, Locke, and Equality: Christian Foundations in Locke's Political Thought (Cambridge 2002), Torture, Terror and Trade-offs: Philosophy for the White House (Oxford 2010), The Harm in Hate Speech (Harvard 2012), and Dignity, Rank, and Rights (Oxford 2012). He has lectured widely around the world, and has delivered the Holmes Lectures at Harvard, the Storrs Lectures at Yale, and the Daniel Jacobson Lecture in Jerusalem.
Professor Waldron was elected to the American Academy of Arts and Sciences in 1998 and in 2011 he was elected a Fellow of the British Academy. In 2011 he received the Phillips Prize from the American Philosophical Society for lifetime achievement in jurisprudence.