Lecture 1: Human Beings as God's Image?
Lecture 1: Human Beings as God's Image?
Earlier this evening Senior Professor Michael Welker gave the first of his six Gifford Lectures. The video of Welker's lecture is embedded below (followed by a short summary) for those who were unable to attend in person, or for those who'd like to watch it again. An audio only version can be found at the end of this post. In order to further facilitate discussion Gregory Parker Jr. will offer his initial reflections on the lecture. Parker is a second year PhD student in Systematic Theology at the School of Divinity here at the University of Edinburgh. We'd like to reiterate that we warmly welcome anyone wishing to engage with Welker's lectures to contribute their comments and questions below.
Welker opened his lecture by stating his profound honor for the opportunity to give the Gifford lectures and his gratitude to those who have helped make it happen. Welker then moved on to discuss Lord Gifford's intentions for the lectures regarding the stipulation that they be an undertaking of "natural theology" and that they be delivered with a "general and popular audience in mind" (including those who might be "critical of or indifferent toward religion"). Keen to take up these two challenges Welker noted that "at this point Christian theologians must leave aside for a moment the central tenet of faith, namely, that God is revealed to human beings in Jesus Christ."  He went on to state that he perceived "two fundamental ways of meeting these challenges." One is to start with scientific and historical research "and then try to reach out to human 'belief' and faith' in their various forms" while another is to start with the "social and cultural realities" of various aspects of human existence today including, in part, "the wealth of philosophical, cultural, religious, and theological impulses" embedded and embodied within these realities. While admitting that the scientific and historical research approach is worthwhile, he stated that the latter social/cultural approach is how he proposed to proceed in these lectures. He described it as a "realistic theology" that works from the bottom up, taking the various particularities of human existence seriously as they are actually experienced by various people today.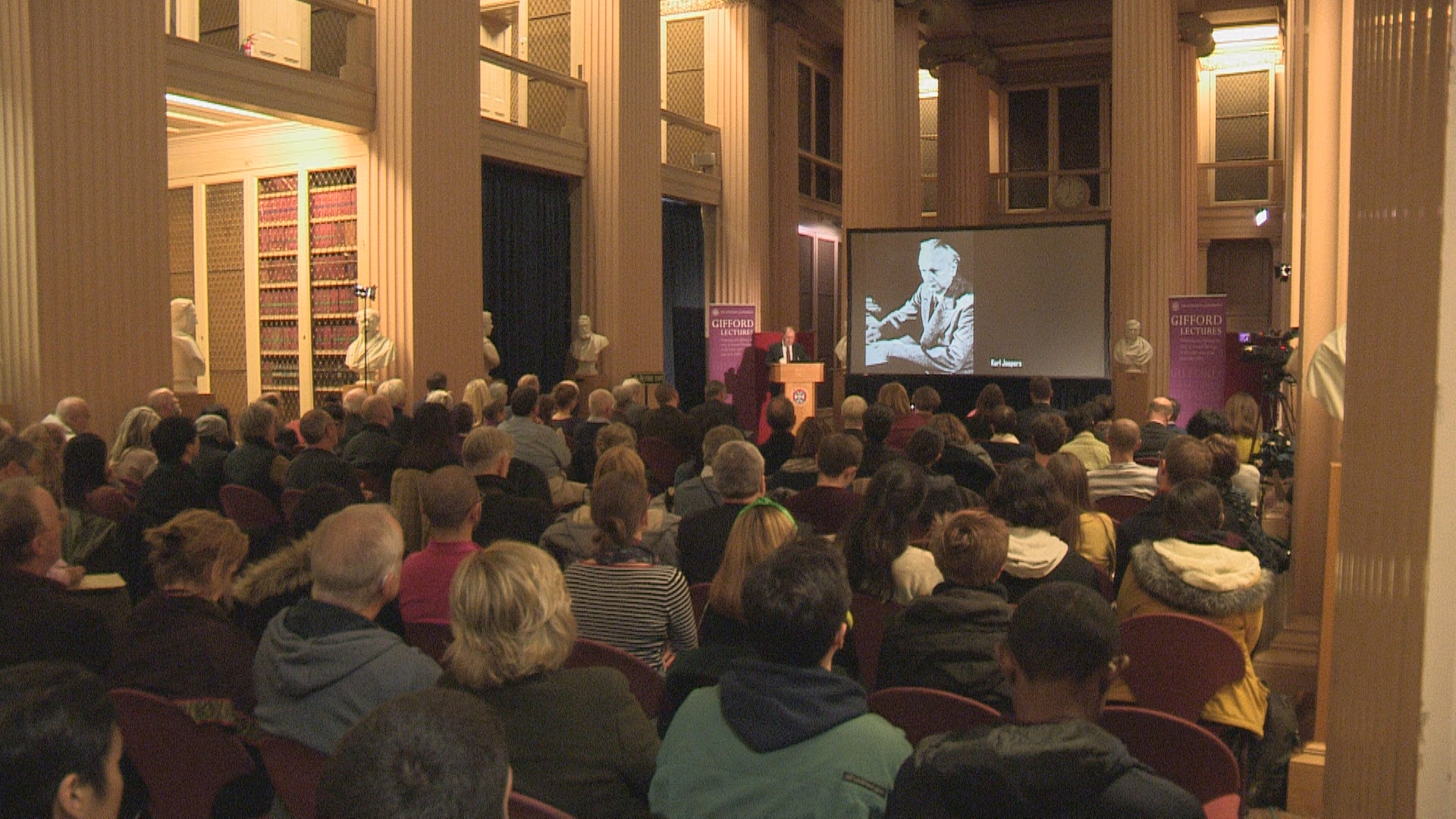 He went on to note that he viewed "Lord Gifford's will and guidelines as a challenge whose relevance remains undiminished here at the beginning of the twenty-first century." As he stated further, "Immanuel Kant's grand program of comprehending 'religion within the limits of reason alone' remains vibrant even today at least as a topic of discussion" especially given "the burning desire to strengthen interreligious and interdisciplinary communication and shared searches for truth and conditions of peace." Although he did note, and go on to further develop, that Kant's approach as it stands would most likely appear to be too abstract and removed from the experiences of many people today and thus in need of some refashioning in order to meet Lord Gifford's challenge that the lectures be intended for "a general and popular audience."
Welker then stated the fundamental question of these lectures: "whether and, if so, how human beings in their natural, social, and cultural existence can be understood as the image of God (imago Dei)." He went on to mentioned that in this lecture the very assumption that human beings can indeed be understood as the image(s) of God needed to be questioned. Especially given the dark, corrupted, negligent, and apathetic aspects present in and manifested between human beings with each other and with their environment. If we want to inquire into whether human beings can still be understood as being in the image of God then we need to have an honest account of human existence as we know it: the good as well as the bad. And it is the dark aspects of human existence that poses the initial challenge to the assumption that humans are indeed in the image of God. As Welker himself asked, "Worse yet, with what sort of God are we then dealing if human beings, even in their abysses, are to be conceived as the 'image of God'?"
At this point Welker started into the specifics of his first lecture. He began again with Kant and his Critique of Practical Reason as well as the biblical Psalter. Both Kant and the Psalter (although with more intensity) express "the breadth of human existence between frailty and sublimity, finitude and grand destiny" in their own ways. However, rather than seek to impart the specific contents of these descriptions concerning the breadth of human existence to a popular audience Welker instead chose to ask "how they themselves already understand the breadth of human existence." As he went on to state, "probably not a single person would think to mention, as does Kant, the tension between the almost inevitable annihilation of one's own significance and reality, on the one hand, and one's elevation through the moral law, on the other. Just as little would we expect anyone to mention the tensions between mortals being 'mere dust' and yet simultaneously only a 'little lower than God.'" So he went on to ask, "how does popular culture understand the breadth of human existence today?"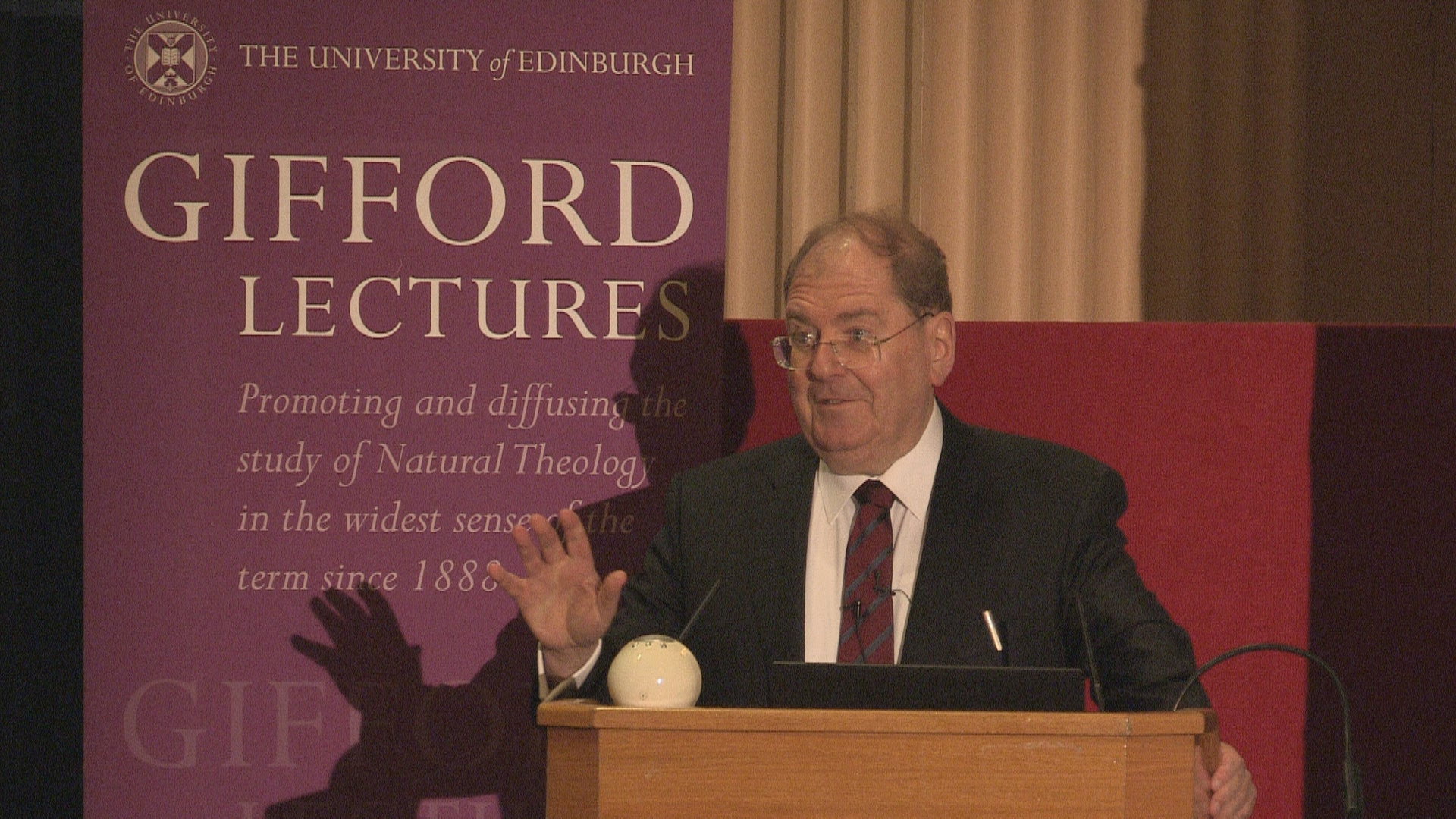 Here Welker began the first of three parts of this lecture entitled, "Human charisma and radiant power, and the dangers of emotionalized public sentiment." The first part of popular culture that he focused on was "elite athletic competition." He noted the immense emotional power that these sporting events have for many people around the world, not only for individuals but also for communities. They elicit admiration of the physical and mental skill as well as for the discipline needed to achieve and maintain top level performance. Spectators often move beyond a mere observation of these athletes and teams and into identifying with them, participating by vicariously sharing in the celebration of their victories, the despondence of their defeats, and in their hopes for the future. As Welker stated, "Who can resist being swept up in the exuberant joy unleashed following a victorious team performance of top athletes? But failure, too, a lost match, a missed chance, generates experiences of mass shock and pain that in the heat of the moment are by no means assuaged by the fact that such a pain generally passes rather quickly and indeed just as quickly transforms into optimistic hope for future victory."
Welker then went on to note that this "phenomenon of emotionally charged sentiment" is not only present with elite sports but can also be found in in various forms of political existence. This can be found in peaceful political actions and demonstrations aimed at remedying oppressive situations, but it can also take a turn for the worse "whenever marches, parades, and mass rallies are functionalized to manipulate people politically or even to discipline them" and especially so when "political moral aggression and hatred are intentionally roused, stoked, exploited, and sustained."
At this point Welker transitioned into the second part of his lecture: "Paths into danger, misery, and ruin." He began by engaging Hannah Arendt (briefly along with Karl Jaspers) and her examination of the 'political and moral paths that lead populations and nations into danger, misery and ruin." He expressed, among other things, his admiration for Arendt's commitment to an honest search for truth regardless of how it is received and for her "service to human dignity." As he stated, "Arendt focuses on the most extreme forms of tyranny by exhaustively examining the history and emergence of the reigns of terror in German National Socialism and in Stalinism." As he went on to say, "in almost all her writings, Arendt concentrates on determining how even in preliminary or nascent forms of political violence one might discern and possibly even thwart this human susceptibility to total domination and terror." Welker then went on to discuss her work that resulted from observing the Eichmann trial and her provocative description of the "banality of evil."
Welker then moved on to further discuss how Arendt's findings did not merely apply to totalitarian regimes, but could also apply to aspects of "free civil associations that constitute part of late-modern pluralistic consumer societies." As he further explained, "She fears that the sphere of public politics, overwhelmed by egoistic and distracted privatism, will eventually become stultified." He went on to note Arendt's distinction between power and violence (contra Max Weber) and noted her further clarification that "'Power corresponds to the human ability not just to act but to act in concert.'" At this point, however, Welker turned to Jurgen Habermas's sympathetic yet critical assessment of Arendt's refusal to satisfcatorily incorporate a "strategic exercise of power" into her reflections on political existence. He ended this second section of his lecture by stating, "the strategic exercise of power is politically indispensable. Criticizing it as a manifestation of violence and excluding it inevitably leads to a loss of contact with political reality."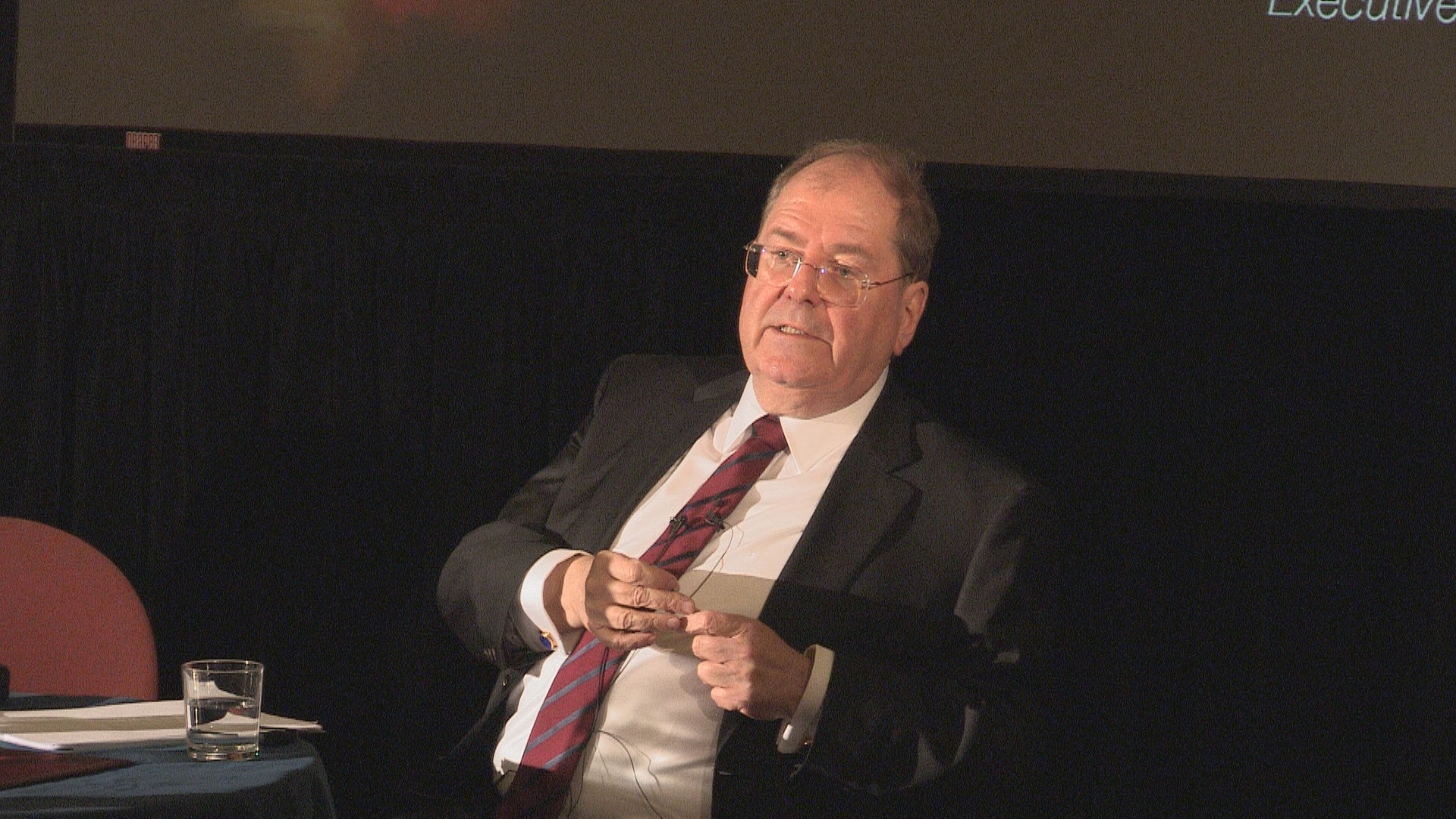 At this point Welker turned to the third and final part of his first lecture: "Realistic visions of liberation and freedom?" He began by acknowledging again that Arendt's various diagnoses of the emergence of terror-based rule and the various forms of humanitarian suffering "are extremely astute and extremely instructive." Welker also showed his appreciation for Arendt's insistence that philosophers need to pay more attention to the plurality of human existence and for her frequent criticisms of "bipolar thinking." As Welker went on to explain, "although person-to-person relationships are important in the daily life of individuals, they cannot grasp complex social circumstances. Nor does a hypothetical multiplicity of such bipolar relations yield any realistic concept of actual social constellations." Despite this agreement with and appreciation for Arendt, however, Welker questioned the sufficiency of her constructive proposals, especially the viability of her concept of "natality." As he stated, "a natural theology or ideology of natality will not be sufficient" given the many harsh realities and dark abysses of human existence that have persistent into the twenty-first century (many of which concern the well-being of children).
As he closed his first lecture he began to mention Arendt's own self-critical reflection "on the limitations of a mentalistic, bipolar understanding of the mind" noting that mere "thinking and willing seem to break down as powers of resistance."  He closed by stating that "the next lecture will seek a deeper understanding of the divine and human spirit, one that can help us describe more clearly human destiny in the image of God," and one that potential offers hope for a way out of this desolate situation.