Post-Series Reflections
In this post Professor Helen Bond reflects on the otherness of the Roman world and on what the study of Christian origins can take away from Professor Dame Mary Beard's Gifford lectures. Professor Bond is Professor of Christian Origins with a specialization in New Testament and is the Head of School of Divinity at the University of Edinburgh. She is also the director of The Centre for Christian Origins (CSCO, http://www.christianorigins.div.ed.ac.uk). Her reflections can be found below.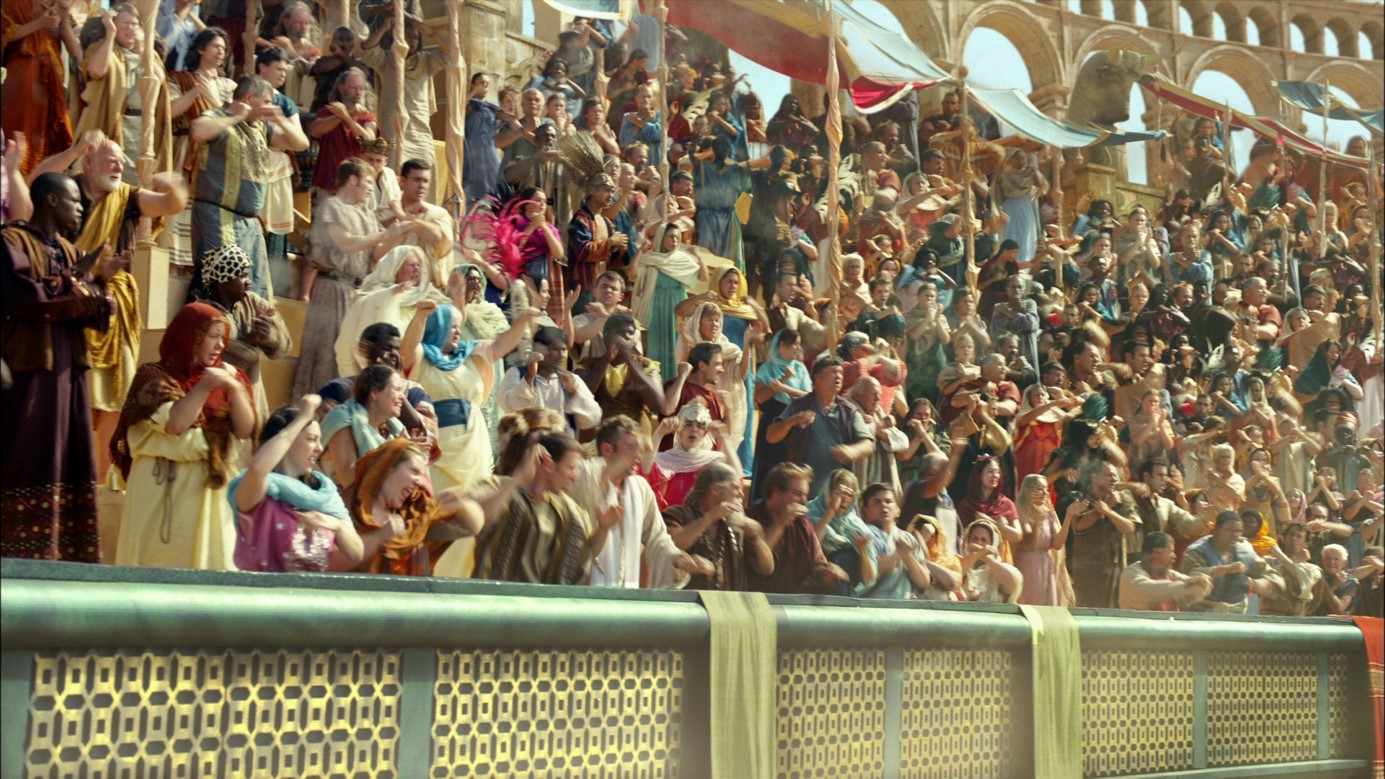 The Otherness of the Roman World and the Reception of the New Testament Today
– Helen Bond
Over the course of her six lectures, Mary Beard has exposed us to the full horrors of the ancient world. From the gory spectacles of death in the arena to the genocidal maniacs who ran the place, the world of the Greeks and Romans was one of appalling savagery. Even features we might be tempted to admire – Greek democracy, Roman battle tactics, and the whiteness of their togas – turn out, on closer inspection, to be rather less savoury than we'd imagined.
More positively, Professor Beard asks us to use this alien world 'to think with,' to allow its ethical otherness to challenge the moral certainties of our own day. What does it mean to be human, both then and now, and can we really afford to be morally complacent?
As Professor of Christian Origins, I can't resist reflecting on that other set of Roman texts – the assorted collection of letters, biographies, histories and apocalyptic visions known to us as the New Testament. As first century documents, they share many of the social, cultural and political frameworks of their day. And yet, for Christians, they are seen as 'authoritative' in some way, equally relevant now as they were two millennia ago. But can this collection really escape Beard's withering critique?
In the past, it was well-known that the ancient world was 'unimaginably different' (to use Louis MacNeice's phrase). And you needed a great deal of learning before you could approach the New Testament. Aspiring church ministers generally had a degree in Classics before they were even admitted to read for a Bachelor of Divinity. Greek (and Hebrew) were mandatory, and many ministerial careers were cut short by an inability to differentiate a hiphil from a piel. The prevailing historical-critical method ensured that preachers grappled with a passage in its first century context long before they attempted to apply any kind of message to today. Of course, traditional biblical criticism had its blindspots. As a student in the late 80s, I was taught to celebrate the pax Romana, to dismiss biblical stories involving women as 'light relief,' to regard the biographical gospels as somehow less worthy of attention than the tricky teaching of Paul, and that it was better to leave the Apocalypse well alone. Although we studied slavery as part of a course on New Testament 'background,' no one ever encouraged us to read against the grain, to ask why Jesus never challenged slavery or why Paul didn't tell Philemon to free his runaway slave. Still, whatever its faults, biblical criticism recognised that the earliest Christian documents emerged in a world very different to our own and sought, however clumsily, to bridge that gulf.
More recent approaches to the New Testament have tended to side-line the expert interpreter in place of the reader's own response to the text. Some have adopted feisty readings that shake the text about and challenge its presuppositions. Feminist, post-colonial or queer readings question the authority of the text, contesting traditional interpretations and offering alternative, thought-provoking ones of their own. But these are the minority. Most readers take away what appears to be the straight-forward meaning of a text – and when that text is Holy Scripture, it's believed to have an application to the lives of Christians today. So when 'Paul' tells women to be silent in the churches, to avoid too much 'bling,' or even more shockingly that they'll be saved through child-birth, this is – quite simply – the word of God. Jesus' command to deny oneself is considered 'Gospel,' even when it's repeated to vulnerable groups whose lives are already characterised by drudgery and oppression. And when Jesus predicts a time of apocalyptic disaster, reinforced by the hideous imagery of the book of Revelation, this – for many – is an account of what will happen to non-Christians in a terrible Final Judgement.
Far be it from me to argue against the democratisation of reading, but if we don't recognise the otherness of the Roman world from which these texts come, we'll find ourselves using first century documents to guide twenty-first century lives. And most thinking people, shocked at the patriarchy, casual brutality and imperial assumptions exhibited by these texts, will walk away. In my view, those of us with a love for these documents need to reflect on them critically and constructively, to allow them to raise ethical concerns (though not always to have the last word in a modern post-industrial society), and to allow them to challenge our lazy answers. In this, as so much else, Mary Beard has pointed a way forward.