Lecture Three: Why Religion, Faith, and Freedom Proved Hard to Reconcile
Lecture Three: Why Religion, Faith, and Freedom Proved Hard to Reconcile
Last night Professor Stout delivered the third of his Gifford Lectures. My summary (with an embedded question) is below. The video of Stout's lecture is also embedded below for those who were unable to attend in person, or for those who'd like to listen to it again. An audio only version can also be found at the end of this post. In order to further facilitate discussion my colleague Nomi Pritz-Bennett will be adding her initial reflections on Professor Stout's third lecture. Nomi is currently a PhD student in Systematic Theology at New College, University of Edinburgh. We'd like to reiterate that we warmly welcome anyone wishing to engage with Stout's lectures to contribute their comments and questions below.
Professor Stout began his third lecture by restating his aim in this series. Namely, "to clarify an ideal of ethical religion, trace its political history, and explain its survival in a supposedly secular age." He sets out to do this by taking a closer look at the notions of religion, freedom, and faith and how they have related to one another. In the first section he focused on how faith has been taken to relate to religion.
He admits that nowadays the terms have become virtually synonymous; illustrated by the fact that various religions are often referred to as various faiths. As he stated, "Native American, African, and Asian traditions that are sometimes classified as religious are also called faiths. This dubious habit has something to do with Christianity's semantic status in many modern settings as the paradigmatic instance of religion." This phenomenon makes sense, according to Stout, given Christianity's prevalent role in Europe and in the global spread of religion-talk, for better or worse.
These other traditions that Christians encountered and classified did have similarities with the Christian tradition, but they also had dissimilarities. As he stated, "Christianity, like Islam, inherited from Judaism an explicit concern with faith that many traditions do not share." He went on to talk about how Christians tended to attribute deficiencies in faith commitments to explain the existence of false religion.
He then moved on to caution a too quick and easy "cross-cultural application of the term faith" and briefly discussed the nuances of the Latin term fides and the Greek term pistis as they were understood in pre-Christian Rome and pre-Christian Greece. In attending to these pre-Christian uses he emphasizes how faith is understood to be "fidelity to, or trust in: someone's promises; a covenant; one's people, platoon, or allies; one's father, spouse, friend, master, patron, monarch, a god, or oneself." He then went on to elaborate this last dimension of faith in oneself by saying that "Lucretius emphasized faith in one's own sense experience. Cicero and his follower Valerius Maximus encouraged Romans to have faith in their own reason or judgment." It is this dimension of the virtue that Stout sees as Emerson's notion of self-trust. Although Stout did not mention Teresa Morgan in his lecture, her recent book Roman Faith and Christian Faith: Pistis and Fides in the Early Roman Empire and Early Churches (Oxford University Press, 2015) discusses these nuances, and others, at greater length and in the process challenges reductively intellectualist accounts of religious belief and of Christian faith.
Stout then moved on to acknowledge that Christians acknowledged these nuances, but added the further "scriptural notion of faith in God as a divinely given virtue." He links this understanding with Augustin and St. Paul and went on to say that while true religion and piety "are virtues of acknowledged dependence" the theological virtue of faith further enables one "to have trust in, belief in, and fidelity to the Christian God." In other words, Christian faith adds a semantic specificity to the intentionality embodied in true religion and piety. He then ended the first part of his lecture by stating that for Augustine "conformity to true faith was a necessary condition of true religion" and while Augustine stated that coercion ought not be used for conversion, it was legitimate for maintaining Christian fidelity.
At this point in his lecture Stout shifted away from Augustin and the early church to talk about Aquinas and his followers. He highlighted the Thomist distinction between moral and theological virtues. Given that religion is a moral virtue Aquinas' appeal to the authority of a pagan philosopher like Cicero makes sense. The Christian scriptures and the church fathers are the authority one ought to appeal to regarding the discernment of true faith. Stout highlights that for Aquinas, "the virtue of faith is directly concerned with the intellect's assent to what God reveals. Faith is indirectly (but necessarily) also concerned with the will, because a perfected will is required to move the intellect to assent." To construe the account of faith's relationship to religion in this way highlights the distinction between faith' s cognitive, intellectual, and private dimension, on the one hand, from religion's active, moral, and public dimension, on the other. The two are still necessarily related, but highlighting the distinction in this way (rather than in other ways) leads to problematic appropriations in the future that appeal to "true faith" to adjudicate issues in the political sphere and in judgments as to what constitutes "true religion." Faith for Aquinas, as it was for Augustine (and indeed many others), was inherently a divine gift; which could, for Aquinas, be refused or abandoned resulting in the vice of infidelity.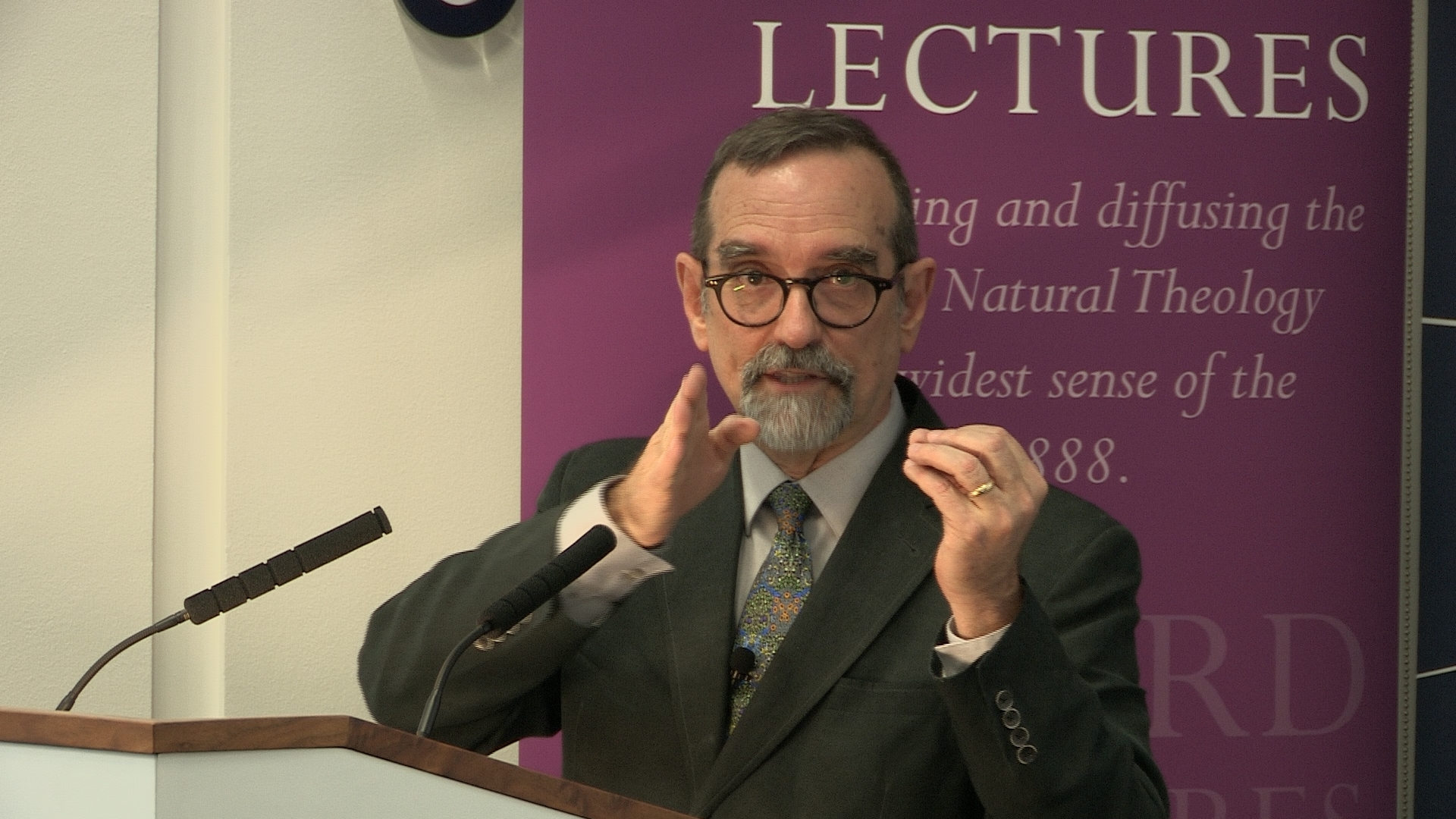 According to Stout, Aquinas was ambiguous regarding whether the virtue of religion could be found in pagans, but Las Casas believed it to be possible even while they lacked the virtue of faith, which would perfect it; and Las Casas was primarily concerned with evangelizing the Indians. Savonarola, on the other hand, was primarily concerned with issues of infidelity among Christians in Florence and the effects of this corruption on the Church's witness. Vows of poverty and a recognition of the necessary role of religion to foster moral virtues were central for Savonarola. Stout then moved on to mention the multiple ends of religion for the Dominicans; the ultimate and supernatural end, on the one hand, and the proximate and mundane ends, on the other, the latter of which concerned the "proper formation of human morals" and their political effects. For Aquinas and his Thomist followers, God's help is necessary to insure the proper "relation between the mundane and ultimate ends of worship," which are both oriented to bringing about the common good. The possibility of obtaining this in society, according to Stout, diminishes when political leaders illegitimately associate or equate themselves with this "ultimate end of worship" as, for example, Julius Caesar did.
At this point in his lecture Stout addressed the perhaps suspicious absence of engagement with the Protestant Reformation and with Martin Luther in particular; who was a contemporary of Las Casas and Savonarola. While acknowledging the importance of Luther and the Protestant Reformation Stout justifies this minimal engagement because of Luther's minimal use of religion-talk and his strong aversions to virtue ethics. As Stout mentioned, "Luther did not entirely reject the project of virtue cultivation, but he did regard it as beset by especially dangerous temptations. The category of religion belongs to a project of ethical formation that can easily tempt people to think that they can save themselves." This risks, for Luther according to Stout, missing "the whole point of the Gospel," which is comprised of the good news "that you are saved not by any kind of moral striving, least of all by anything you might try to do in order to set right your relationship with God, but only by faith." Faith for Luther, according to Stout, is strongly emphasized as a divine gift, where this is taken to imply strong notions of passivity concerning the agency of the believer and a significant separation from the public manifestation of true religion in concrete relations and activities of justice aimed at the common good.
At this point I'll pause briefly to add my own reflection, before moving on to summarize the remainder of Stout's lecture.
If we grant that this is a largely fair account of Luther, one wonders if Luther's insistence (in his Preface to the Letter of St. Paul to the Romans) that genuine faith is necessarily accompanied by good works adequately addresses these issues in a different semantic idiom (where good works are understood not only in the sense of various ecclesial or piously individualistic actions, but also as public actions aimed at bringing about the common good of society, in line with loving one's neighbor and fulfilling that for which St. Paul says humans were created to do, namely, good works). The distinction then becomes one between how one is saved and what one is saved for. The differences of dispute revolve around the former, while the latter necessarily includes both mundane and ultimate ends of just relations striving for the realization of the common good. That is not to say that significant differences between Luther and his followers, on the one hand, and Aquinas and his followers, on the other, do not remain. Stout is right, in my opinion, both in this lecture and in his Flight from Authority (University of Notre Dame Press, 1981), to draw attention to certain problematic aspects of Protestant conceptions and appeals to faith, but I wonder if Luther's lack of religion-talk (at a conceptual level) has as significant an affect on the pursuit of the common good that Stout implies given Luther's insistence on faith's accompaniment by good works, despite whatever deficiency in the historical reception of this latter aspect may have ensued. Modern Lutherans, such as Rudolf Bultmann (a previous Gifford Lecturer at the University of Edinburgh), Dietrich Bonhoeffer, and Gerhard Ebeling (even though they remain largely suspicious about using the semantic terminology revolving around virtue that Roman Catholics and others happily use) speak about the nature of faith in a way that acknowledges its theological dependence as well as its inherent manifestation in concrete situations and relationships of active striving for the wellbeing of others. For them, faith is not merely a regulative idea that explains this activity (it is not merely a matter of the will moving the intellect to assent to divine truths), but it is a constitutive aspect of faith itself. While this does not directly concern the narrative that Stout is telling in these lectures, I wonder if it makes a difference for the trajectory of this narrative as it begins to intersect with more contemporary Lutherans like those stated above. In other words, if the letter of religion-talk is absent in Luther but the spirit of true religion is present in faith's necessary embodiment in (or at the very least its accompaniment by) good deeds directed at the wellbeing of others and the common good of society, then is its absence significant? And if so, in what ways?
Having said that, I'll now continue to summarize the remainder of Stout's lecture.
After engaging a bit more with Luther Stout recognizes that not all Protestants operated with as sharp a distinction between religion and faith. As he says, "Many Protestants—including Calvin, Althusius, Knox, and Milton—did, however, combine a Lutheran view of faith with a Ciceronian view of religion." Unlike Luther, they were "direct contributors to the discourse of religion" and they happily engaged and appropriated various aspects from classic figures concerned with the discourse on virtue. He went on to mention some of the problems that ensued by Luther's strong distinction between religion and faith, both among various Protestant factions as well as between Protestants and Roman Catholics.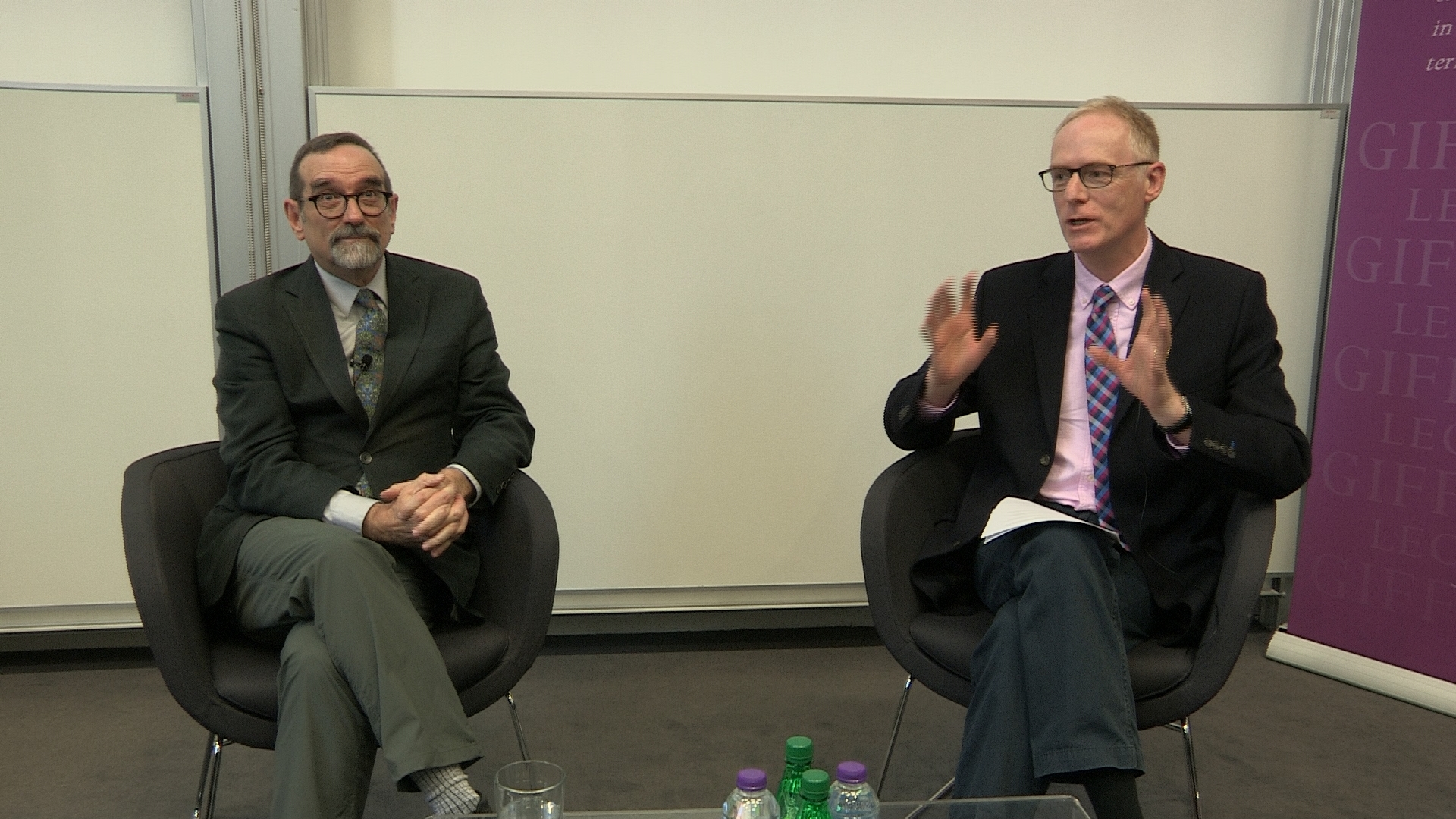 Stout then moved on to talk about how disputes over the nature of faith related to issues concerning the nature of freedom, "understood as security from arbitrary power" and the accompanying desire to avoid domination. After helpfully illustrating problematic tensions that arose between faith, freedom, and arbitrary power Stout was sure to draw our attention to the fact that he has intentionally avoided using "belief" and "conscience" to talk about these contentious disputes. As he explains this, "the more general problem is not primarily about belief, but rather about what someone might force you to do. Short of brainwashing, no one can force you to believe something, but threats of punishment can incentivize you to do such things as avow creed, bow to someone, submit to a bishop, baptize an infant, pay for the maintenance of priests, churches, and so forth." Stout ended this section of his lecture by bringing Las Casas and Augustin back into the conversation.
Stout then moved on to speak of "religion's mundane ends" as they related to "disputes over political freedom." He highlighted the fact that even when religion's mundane ends were agreed upon, opinions differed "over how a free community would be structured." He went on to engage extensively with Milton (representing king-less republicanism) and Filmer (representing monarchist paternalism) as examples of the two extreme positions, recognizing that there were positions between the two that could not be touched on within the confines of this lecture.
The last section of Stout's lecture was concerned with "disestablishment, natural theology, and a redefinition of freedom." To do justice to the details of this last section would make the summary considerably longer than it already is. I'll briefly mention the following.
In this section he listed three claims that many spent "a great deal of energy" seeking to reconcile. First, "that true religion is a virtue of such great political import that rulers must take responsibility for its cultivation." Second, "that some aspects of true religion must be settled by appeals to divinely given faith." Third, "that freedom as security from domination is to be pursued by subjecting rulers to legal constraint and accountability." It is in the failed reconciliations of these claims, according to Stout, "that takes us from the Wars of Religion to the Age of Enlightenment," and it is from this situation that the "Great Separation" myth arises.
Stout moved on to address these issues as they variously related to the French Republic, the U.S. Founders, Hume, Locke, Hobbes, Milton and various other enlightenment thinkers. He also discussed Lord Gifford's disagreements with Hume over the nature of true religion and natural theology (given Lord Gifford's appreciation for Reid, Emerson, and Hegel's critique of Locke). Stout then went on to discuss Lord Gifford's distinction between secular and secularist and then moved on to talk at some length about the proper nature of freedom.
Stout ended his lecture by saying that "abolitionism is the turning point in the story" that he is "telling about freedom." These abolitionists "sought neither to privatize religion, nor to tame it, but to emancipate its moral power. And in doing so, they created a model of broad-based activism and critical explanation that subsequent egalitarian freedom movements have emulated." In the lectures to come he promised to bring these figures to the forefront.
Nomi Pritz-Bennett will now add her initial reflections to Professor Stout's third lecture in order to further facilitate conversation.