Teaching
As a member of the biggest grouping of geoscientists in the UK I'm lucky enough to teach on a range of courses across several Earth Science degree programmes.
Practical Geochemistry and Data Analysis
This is a third year course for Geology and Environmental Geoscience students and offers a fantastic introduction to modern geochemistry. We cover the usual theory on everything from trace element partitioning and stable isotope fractionation to radiometric dating, which is introduced through a flipped classroom combination of video lectures and in-class tutorials/practicals. Students are also given a crash course in Python, and there is a strong emphasis throughout placed on data analysis.
The second half of the course involves a large group project. Students are given 'driving lessons'  on various facilities within the School, and collect their own geochemical data. We give tutorials in how to analyse, process and model data, and students prepare a scientific report.
Planetary Science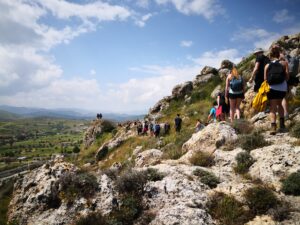 I am course organiser for this year 4 options course, which is an introduction to current research across planetary science and astrobiology open to students from across the College of Science and Engineering. I deliver the course with Dr Sean McMahon.
Frontiers in Research
This 4th year course makes use of the large number of research seminars we have within the School. Students attend a selection of seminars and, as part of a science communication exercise, produce research posters. These are presented as part of a mini-conference style event. Later in the year we also run an Enterprise Initiative event, where groups work on an industrial case study led by industry professionals. The course provides, therefore, training in distilling and presenting information in both academic and industrial/professional settings.