Alison Parkinson, Employer Engagement Adviser, and Susan Bird, Careers Consultant, share some useful insights from the recent National Student Space Conference.
The conference was organised by UK Students for the Exploration and Development of Space (UKSEDS), the UK's national student space society and was hosted by the Physics and Astronomy society at the University of Edinburgh. The two-day conference brought together students, employers and speakers from a range of space-related fields.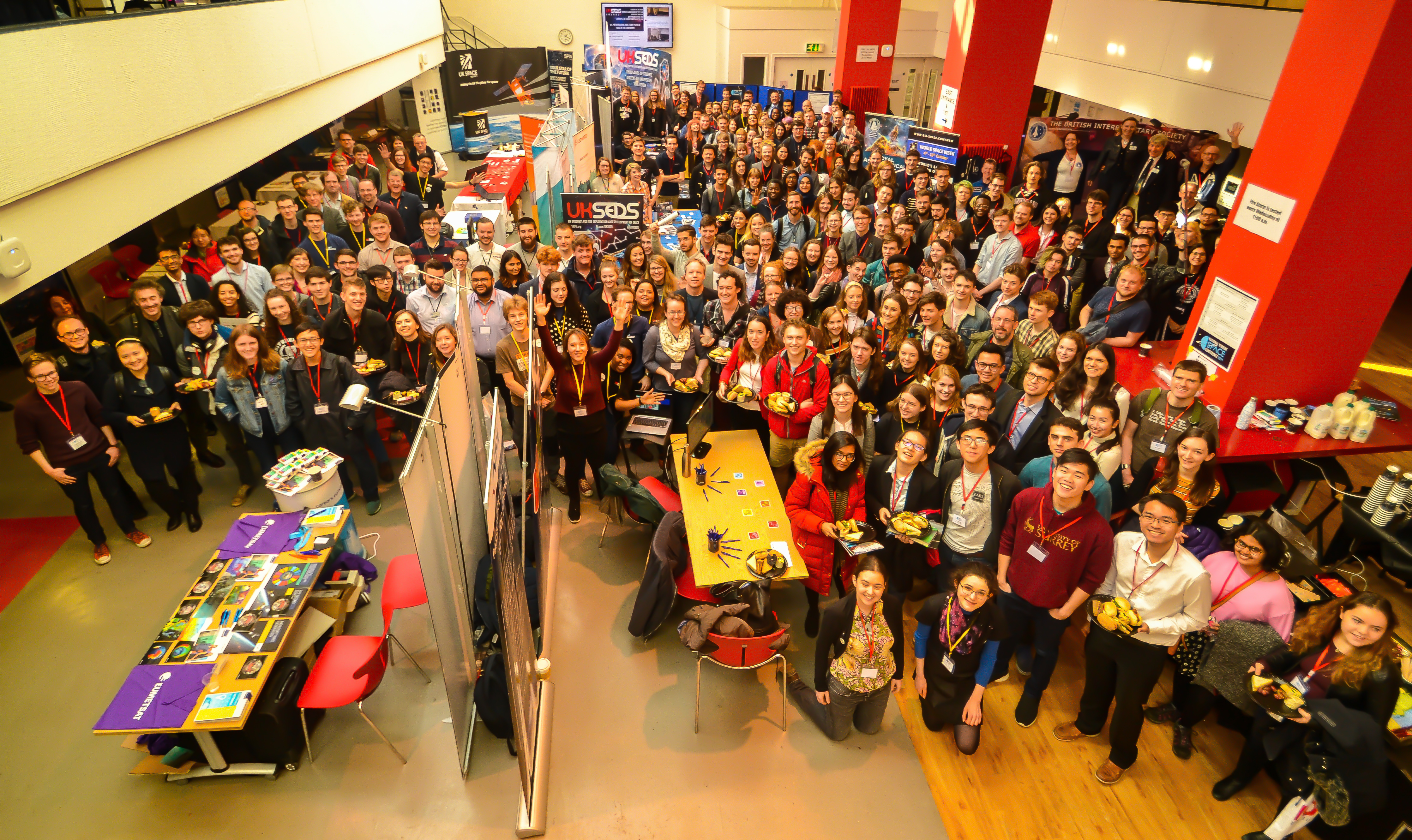 The UK Space sector
The UK space industry is seeing very ambitious growth. There are currently 130 organisations (companies, research organisations) in the UK space sector. This is an increase of 27% in the last two years and amounts to 9% of all UK employers.
The industry is essentially split into two segments: upstream and downstream. Upstream focuses on sending objects into space and space exploration, whilst downstream utilises the research and technology from upstream in a range of different applications.
There are a wide range of roles which don't actually involve going into space. For example, engineers (electrical, mechanical, civil and chemical), chemists, astrophysicists, computer scientists, data scientists, project management and marketing.
European Space Agency (ESA) Business Applications UK Ambassador, Dr Pamela Anderson highlighted that, "Analysis of masses of data from space is where the growth is coming… leading to a demand for Computer Science, AI/Machine learning skills."
There is a growth in demand for "documentalists"; those with a background in library management/database management getting resources ready for a mission.
The Space sector in Scotland
There are 7500 jobs, (up 30% since 2014) which equates to 18% of all UK space jobs.
More spacecraft is built here than anywhere else in Europe (and outside California) e.g. Spire Global with more than 98 satellites and 18 launches.
The Scottish government aim to grow to be 1% of the global space economy by 2030. This may seem small but Scotland only comprises 0.07% of population.
Advice on where to look for opportunities
Top Tips
Our Insider News resource summarises key messages from a range of panel speakers from day one.
CEO of Catena Space stated, "[The] Space industry is looking for practical problem solvers; people who make, design, test and break stuff. Ok to take your broken thing into interview to talk about – in fact [it's] positively encouraged."
If you're interested in research, HATCH is a free web portal which provides information about EU funded space research and innovation.
If interested in starting your own business using space (satellite navigation, earth observation, satellite telecommunication, space weather, space technologies) to develop new commercial services, then look into ESA Business Applications funding.
An excellent resource to stay up-to-date with current news is SpaceNews. Also, Rocketeers, which is a spaceflight-related blog from Dr Duncan Law Green, a space academic.
Some final words of wisdom
Space is a difficult sector to get into so failure is very common…
Dr Ryan Milligan, Solar Physicist at the University of Glasgow and a speaker on day two of the conference, talked about the challenges he faced on his journey from being a truck driver to NASA scientist. His failures along the way included failing his HGV license twice, three publications were rejected and six research grant proposals were turned down. It took Ryan four attempts before he won a prestigious Science and Technology Facilities Council (STFC) fellowship.
Remember, failure can be viewed as positive and inevitable, if you're going to learn and progress.
(Image credit: UKSEDS)
(Image credit: UKSEDS)
Share