Chloe, one of our student Careers Service Assistants, (3rd year International Relations), tells how she got to grips with a fundraising challenge to enable her summer overseas volunteering experience. 
In February this year I received an email congratulating me on the success of my ICS (International Citizens Service)  assessment day. A few (nervous) days later I received another email letting me know I would be spending 10 weeks of my summer volunteering in Parbatipur, Bangladesh!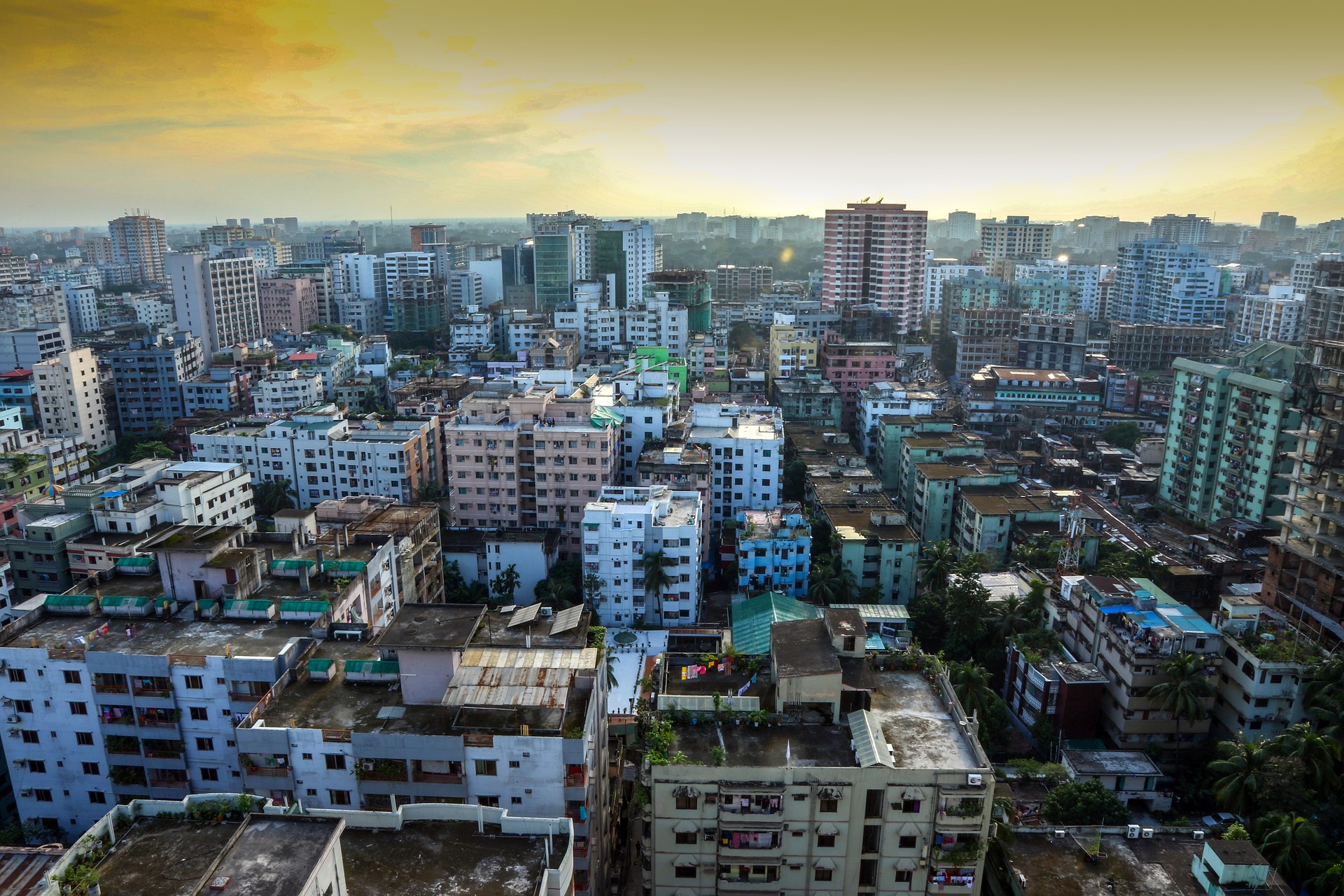 ICS is a government funded organisation which provides 18-25 year olds the opportunity to volunteer in developing countries for 10-12 weeks. I first discovered this opportunity during a thorough internet search of volunteer experiences. I noticed quickly most of the 'gap year' favourites weren't for me; either they were expensive, the projects seemed to lack cohesion, or it wasn't clear where your money was going. The ICS programme stood out to me – funded and supported by the UK's Department for International Development, it was obviously well researched and planned. Not only was it aimed at helping the developing countries at hand, but it also paid a lot of attention to the volunteers themselves and their personal development. This was perfect for me.
Fast forward 4 months later – I've had 8 vaccinations, attended a comprehensive training weekend in Manchester and fundraised over £800. Fundraising was the main element of the ICS programme I was apprehensive about. As a third year student with a few part-time jobs on the side, I knew my busy lifestyle had little spare time. Would I have time to fundraise that much money? The answer was yes. With the help of my ICS Fundraising Manager, friends and family and some advice from my colleagues at the Careers Service, I reached my target two weeks before the deadline.
What advice would you give other students who are planning to fundraise?
Start as early as you can. It's so easy to put off the hard work, especially when you have other commitments like essays to write and exams to sit. However, even if you can manage a few hours a week to plan and execute your fundraising, do it!
Start by drawing a 'Me-Map'. This was the best piece of advice I received. A Me-Map is just a mind map about you and your connections, and a great way to visualise your fundraising journey. In mine, I put down university, my jobs, my friends, my family, etc. From that you can work out ways you can use each connection effectively. For example, my mum was on my Me-Map, and spanning from her were her friends, work, etc. Through these connections, my mum hosted a coffee morning in her work and raised over £150.
Don't be afraid to ask for help! Utilise the people around you and ask them to help with your fundraising. If you're fundraising for a charity you are passionate about, I'm sure they'll be happy to help. Is your gran a member of the local church? She could try and fundraise there. Does your brother play football? Yet another route you have access to. Don't be ashamed to get others involved.
Social media!! This was how most of my fundraising money was made. It only took a few minutes to share my fundraising page on Facebook, and within an hour I had made £100. It's heart-warming to know that people you barely know, or whom you haven't spoken to for years are so willing to help your cause.
Apply for funding. University of Edinburgh has a great fund for international experiences called the Principal's Go Abroad Fund. If successful, you could be awarded either £350/£700. Many charities and rotary clubs offer similar funding, so they're worth research and applying to. A simple Google search will help you find your local rotary club.
Remain active. Don't rely on the success of applications for external funding. This was the main mistake I made, as I was unfortunately unsuccessful in my application for the Go Abroad Fund. It's important to remember that these types of funding are extremely competitive (less than 1 in 3 students received the Go Abroad fund in 2018). Make sure you have enough time after the funding deadline to fundraise if you are unsuccessful.
And finally, embrace it! You're fundraising because you're passionate about an important cause, so try your hardest to show others why they should be too. Fundraising can be difficult, and at times it might feel like you'll never reach your deadline, but stay passionate and driven and you will. At the end of the day, you're doing an admirable thing for others, and that should give you the drive you need to reach your target.
You can find international volunteer opportunities at https://mycareerhub.ed.ac.uk/ and more information on volunteering at https://www.ed.ac.uk/careers/your-future/options/volunteering  .
If you're considering an international placement read our advice, including tips on how to evaluate volunteering programs https://www.ed.ac.uk/careers/your-future/options/international-experiences/practical-issues
Image from Pixabay CC0
Share