Thanks to Careers Consultant Anthea Main for this look at careers in the music industry as part of CCCF.
As a Careers Consultant, I have attended a number of events where music industry professionals have spoken about their own, often fascinating, career stories.  Fascinating in that many described extremely varied and circuitous routes into an unexpectedly wide range of roles in this exciting, competitive and creative industry.
They also referred to opportunities that were not necessarily exclusive to music students or graduates but, depending on the role, may also be open to those from a range of other degree disciplines who have an interest in working in the industry.
The broad emphasis is often on the value of experience as well as good educational qualifications – some larger organisations may even offer formal internships and graduate roles.
So, what kind of roles are we talking about?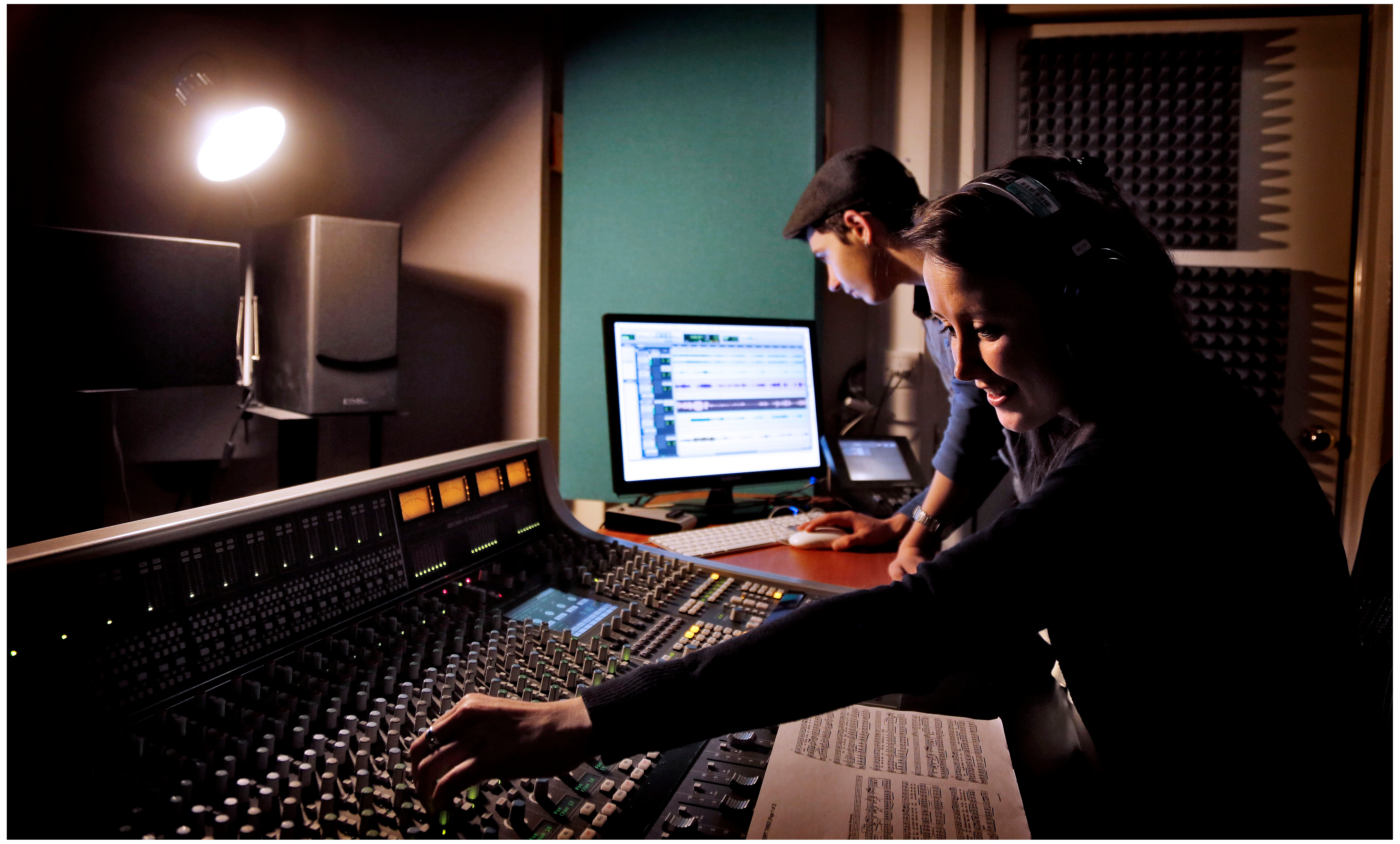 Orchestra or chamber group performer
Freelance performer
Music educator – state, private and music schools plus private pupils
Army musician
Composer, conductor, arranger for films, games and concerts
Session musician
Session musician manager
Community outreach worker
Chorus master/choir director
Tour manager
Sound technician
Consultant
Academic
Student night club manager
Music writer (note you don't need an NCTJ to do this. Blogs and building relationships with editors and sub-editors could get you work)
Campus Manager working at a Further Education College for Creative Industries
Record label professional
Arts administrator
Orchestra manager
Music Awards event manager
Promotions, marketing and artist manager
Working in digital distribution
These are only some of the roles of the speakers I have heard but there are, of course, many more.
Some clear themes emerged from speakers at all events about how to build a career in the music industry and these are collated below.
Top Tips from the professionals:
 Be nice to everyone!
The music industry is a small world and all speakers emphasised the importance of building a good reputation for yourself from the outset.
They described how they often got future opportunities from previous contacts who they had helped out or done good work for and encouraged being reliable, helpful and 'diplomatic' in all relationships.
Be professional, reliable and organised
Reliability is one of the most highly valued attributes in the music industry! It's also, with good planning skills, relatively easy to achieve.  Some freelance performers have gained work, ahead of those who may potentially have more talent, based on their reliability and their ability to fit into the team.
Also make sure all your social media platforms reflect the professional brand you are trying to build.
Plan your finances
Be prepared to start small on a very low income and to have a 'portfolio' career.
You will often have to run different jobs concurrently with one job providing financial security in order to build a parallel, but often less lucrative, career in your preferred area of work.
Prepare for financial peaks and troughs throughout the year ahead as well as unpaid time for holidays, sickness, invoicing, tax returns, social media and planning.
Consider joining a relevant professional body for support and advice.
Get industry experience
Speakers encouraged students to get industry experience of any kind and at any level in order to gain insights and skills as well as building as many professional contacts and relationships as possible.
Do everything you do as well as possible building a reputation for excellence.
Be flexible, creative and entrepreneurial in your mind-set
Although career routes are often less structured than many other areas of work, if you are flexible with your career plans and think creatively about how to gain skills and build networks of contacts, there is the potential for a wide range of opportunities. One opportunity often leads to another.
Opportunities are likely to increase if you are prepared to be flexible geographically.
Build resilience and keep persevering!
The ability to deal with setbacks in your career is not exclusive to the music industry. However, if you are planning a career in performance, the 'cruelty' of the rejection process at audition for orchestras was stressed.
In order to manage this in the long term you need to have 'a very thick skin', develop the resilience to 'stay optimistic in the face of multiple rejections' and have a 'real love of what you do'.
It's useful to get as much audition experience as possible while still studying to prepare you.
Work hard – not much is achieved by luck!
Even on days when you have no work scheduled be planning, organising, using your professional social media platforms and thinking creatively about the way forward.
You will have to think strategically and 'manoeuvre yourself into the right position'.
Doing something is better than doing nothing – but do everything you do well
All experience is good experience and speakers agreed that waiting for your ideal job to come along is not a good plan.
Think about the sector as a whole and gain experience and build relationships where you can.
Freelancers – have a hobby!
As a freelancer the lines between work and leisure are often blurred so it's really important to set your own boundaries – for both!
Plan properly for time off to recoup your energy, maintain focus and avoid burn out.
Have a robust 'Plan B'
Particularly if you are planning to build a career in performance a 'Plan B' is a vital requirement.
This is such an insecure area of work it's really important to plan for this while you are still at university in order to ensure that your first steps are clear on graduation.
All speakers agreed that students need to think creatively, have an entrepreneurial mind-set, and take the initiative to make contact with individuals or organisations that they may be interested in working with, in order to build their professional network and access as many opportunities as possible.
However, more than one speaker suggested that if you can't find the role that you want then create it!  Could you create a chamber group, start a choir or open a music school? What is your area of musical interest or expertise? Perhaps, despite the inherent lack of certainty and ever-present insecurity, this flexibility of choice and variety of work is one of the key advantages of working in this industry.
Therefore, while traditional routes and roles are always an option, the scope and range of possibilities may lie simply within the limits of your own creative thinking!
More Support
More support is available from the Careers Service and if you would like to discuss things you can book an appointment to speak to a Careers Consultant on MyCareerHub.
More information, vacancy sources, professional bodies, a freelancing guide and more can also be found on the Careers Service website:
Image: UNIVERSITY OF EDINBURGH 2013 PROSPECTUS SCHOOL OF MUSIC.
Share