Thanks to Desi Davidkova (4th year, Ecological and Environmental Sciences with Management) for this motivational read.
If you are a STEM student interested in getting an international, paid internship in your study field, keep on reading!  I am going to share how thanks to IAESTE I got the opportunity to aid climate change research at a German university and work on the environmental management plans of a mining site in Turkey. Travelling and meeting other international working students were only some of the other benefits.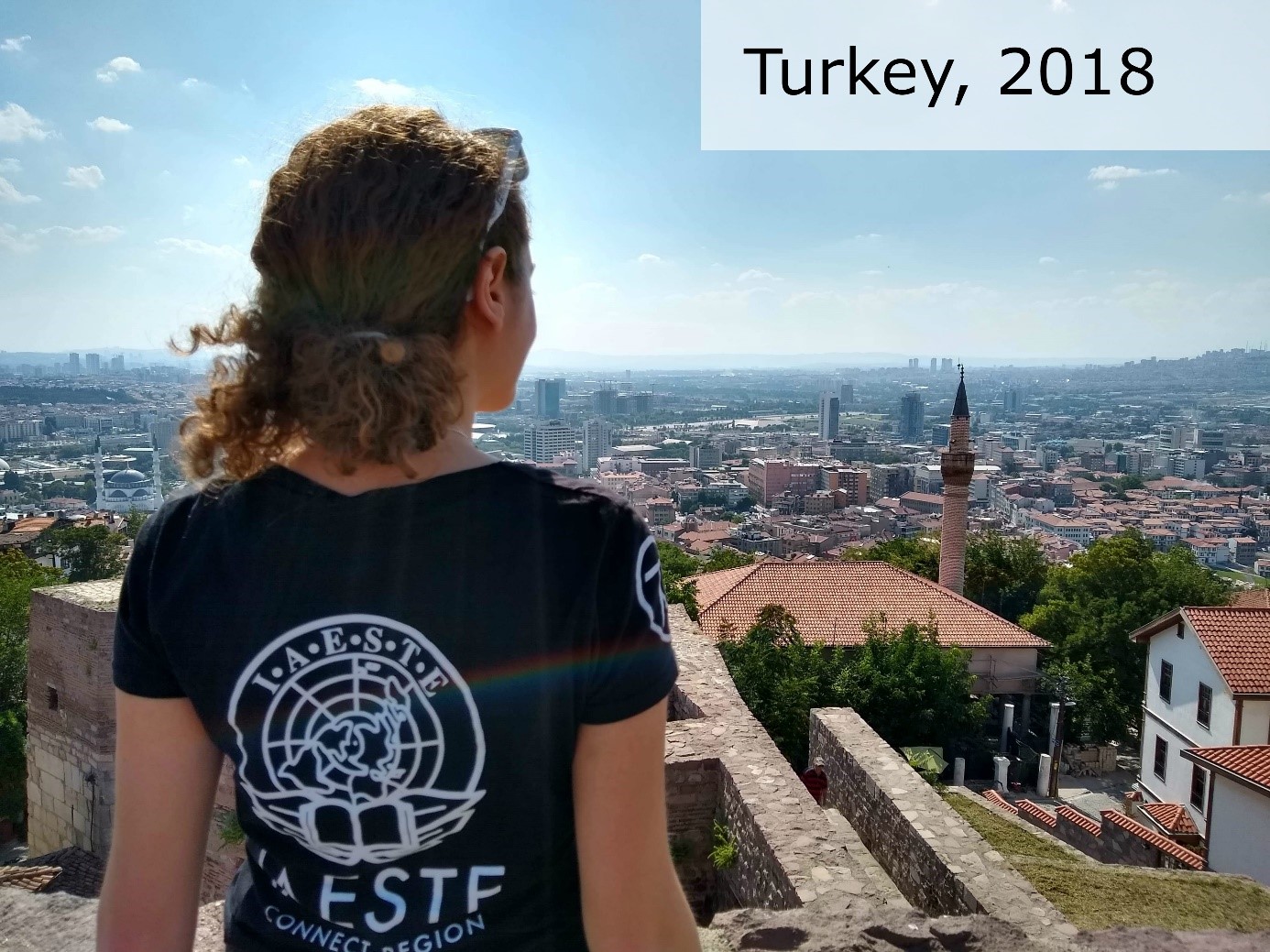 IAESTE stands for International Association for Exchange of Students for Technical Experience. The organization is present in more than 90 countries, supported by student volunteers. In the UK it is directed by the British Council so don't hesitate to stop at their stall at the next Careers Fair.
I initially learned about IAESTE at the end of my first year. I was not looking for an internship but for a society that I could join and hang out with during the summer. So if you are considering working in Edinburgh during the summer but fear that none of your friends will be here, join the Local Committee of IAESTE in Edinburgh and you will be embarking on trips around Scotland almost every weekend while meeting international students that come to Scotland for their IAESTE summer internships!
So how do you get one of these IAESTE placements?
The first application stage happens in October – November. At this point you just register for the IAESTE programme. However, I would advise not to leave it for the last minute as you need to submit most of the documents that you will need later on – CV, motivation letter, transcript and tutor recommendation.
Top tip: Visit one of the application help sessions organised by the IAESTE student volunteers before the deadline in November to get more tips and help.
In February a catalogue with internships available for UK students is released. At this second stage, applicants choose up to 3 internships from the catalogue and write a separate cover letter for each.
Top tip: Only apply for those internships for which you fit the requirements, especially the "stage of studies" –  some offers ask specifically for Masters or final-year students.
Why I would recommend IAESTE?
I am an undergraduate, studying Ecological and Environmental Sciences. Through IAESTE I have done internships in Germany, Turkey and Austria. Apart from getting work experience relevant to my studies, I got to travel and meet students from all over the world.
In each IAESTE country there are student committees, which help incoming students to find accommodation, arrange transfers from the airport and fill in any documents upon arrival. So even though you are going to another country, you won't be alone! The local IAESTE volunteers also organise trips and socials for the foreign students. This is how I got to meet people from all over the world, learn about their traditions and even try their food. All of that thanks to a single application for an IAESTE internship!
If you are interested to learn more visit the British Council website or message the student Local Committee on Facebook: https://www.facebook.com/iaeste.uk.edinburgh/
And see more about #GoAbroad 2019 here.
Share