Jessica wanted to use her science degree – but not in the lab. Read her story here.
It's always hard as a scientist when you realise you don't like being in a lab. My undergraduate degree was in Biology – but I quickly realised I preferred being able to talk to people about science rather than doing the science myself!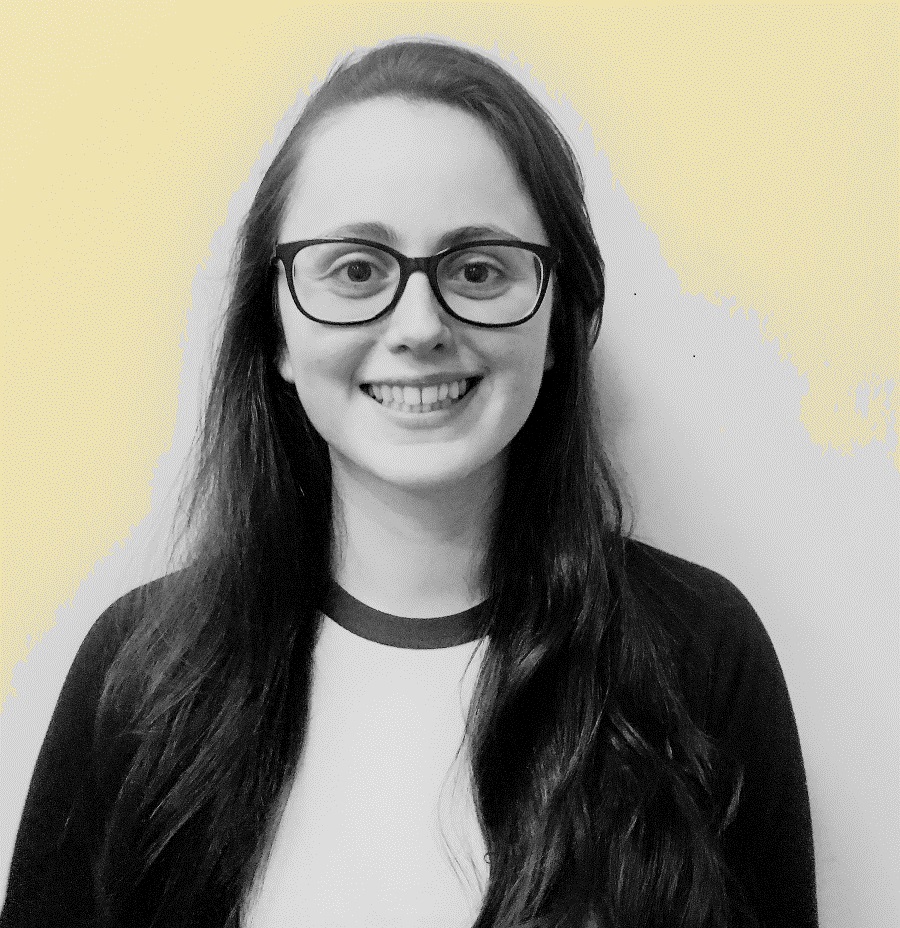 I started looking into science communication courses, allowing me to combine both parts of what I enjoy. The Edinburgh 'Science Communication and Public Engagement' Master's course is broad enough to cover everything from writing about scientific articles to holding engagement workshops with school pupils. The year showed me what I enjoyed doing, but more importantly what I didn't want to do as well.
When I started looking for jobs, my only real requirement was that it was in a 'science' company (however broad that may be) and it was in a communications-type role. Marketing for a bioinformatics company fit the bill.
Based in south Edinburgh, Fios Genomics is a bioinformatics services provider. Bioinformatics helps to make more sense of large biological datasets which are common in clinical trials and genomics. Overall it is a growing sector, as big pharmaceuticals companies realise that drugs can be repurposed to treat different diseases than they were originally created for.
I do a lot of the posting on social media and content creation for Fios. I use social media all the time – and that's genuinely useful experience for the industry. I know the content I like to see and what also doesn't work well. Science marketing is subtly different to normal marketing though. There needs to be some understanding of what works, but a knowledge of the science is also crucial. Trying to summarise a scientific paper into 140 characters isn't easy, and if you don't understand the science that makes it even harder!
There are a number of ways to get into a marketing role when your degree isn't in marketing. I first applied for a ScotGrad summer internship with the Scottish Aquaculture Innovation Centre during my undergraduate degree. Having previous experience in a PR firm, I jumped at the chance to see how marketing for a 'science' company was different. It was a great experience – so much so that I stayed with them part-time until I graduated. I also found my job with Fios through ScotGrad, as they offer both internships and graduate placements.
Taking the plunge and trying something, especially for an internship, can pay off later on. You may realise you don't like what it is you were doing – and that's helpful. It means that you know to avoid those jobs later on down the line when you're looking for your first proper job.
If you're aiming to go into a marketing role with a scientific background, start writing. Whether its for a blog (personal or professional), or parts in science magazines, being able to write and show your work is key. If you're aiming to get into social media marketing, see if you can either join a society or organisation that needs help with their social media presence. You gain experience and knowledge, and the organisation get help with what they need. During university, I joined InterSci as their Social Media Manager. It's a university society aimed at creating conversations about science – so perfect for what I'm interested in. I was able to use my experience with them during my interview for Fios, showing that I can create content specifically catered towards science.
Being a scientist doesn't stop you from moving into other areas when you graduate. As a scientist, you have specific knowledge that other degree programmes may not give, so use it to your advantage.
Why not check out our videos "Bringing Life Sciences to Life" – designed to give you an insight into what it's like to work in Life Sciences, what the industry is all about, and the kind of opportunities it offers.
(Copyright Jessica Taylor)
(Copyright Jessica Taylor)
Share