Autumn Step Challenge – Week 4 and Final Results
We have completed our Autumn Step Challenge!
A huge thank you to everyone who took part, collectively we covered a lot of ground. The final leader board and awards are all listed below…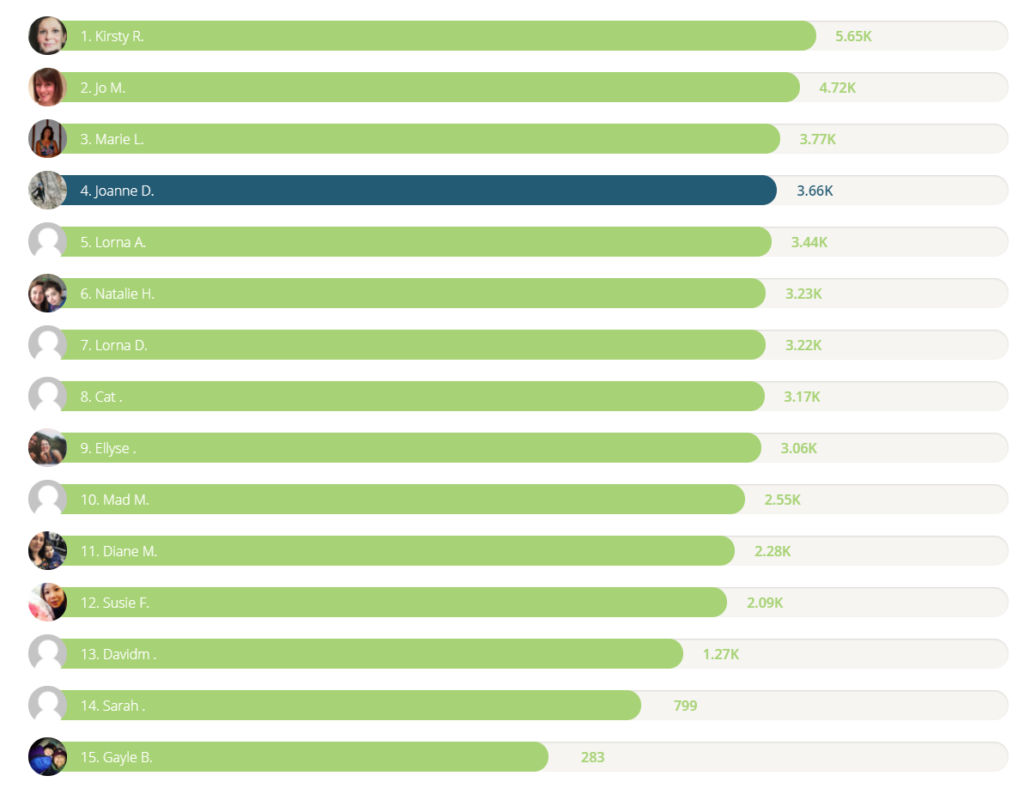 Everyone finished strong in the final week but it was clear from early in the challenge who our winner was going to be!
Overall we walked a whopping 4,318,000 steps, covering approximately 2159 miles. Well done everyone, I think we deserve a rest and a mince pie.
With that mileage, we could walk all the way to the Austrian Alps. Arriving just in time to get into the festive spirit with some snowy walks and après ski!
Autumn Step Challenge Awards
Well done to everyone who took part in the challenge and a huge congratulations to Kirsty who finished in first place with a very impressive total step count!
Our most improved walker was Ellyse who increase her step count across the weeks. The award for the best week goes to Natalie, who finished strong in week 4 and also had her best day of the challenge by completing 35,426 steps.
I hope everyone enjoyed taking part in the challenge and felt the benefits of pushing themselves to do a little bit more each week. Hopefully we will be able to bring back the full step challenge next summer and have our CRF Teams walking another exciting virtual route.
Walking Routes – Edinburgh and the Lothians
There are many great places to explore across Edinburgh and the Lothians on foot or by bike. You will find lots of great resources online with routes and maps to try, I have listed a few below to get you started:
Midlothian Council Website – Has a long list of routes for both walking and cycling, these include maps and route descriptions which can be downloaded
Walk Highlands – Not just for routes in the Highlands! This site covers the whole of Scotland and is an excellent resource for walkers. It includes detailed walk descriptions, links to maps and reports by other site users.
Esk Valley Trust – A nice little website with information about Esk Valley routes, from the Pentlands out towards Eskbank, it also includes walks around Roslin Glen and Roslin Chapel.
Pentland Hills Regional Park – All the information you might need to plan a visit to the Pentlands, including some route maps for walking and cycling.
Weather Forecast – Don't forget to check the weather forecast before you set off on your walk. The weather can change very quickly so it's important to check the forecast and be equipped. It is also a good idea to check the sunset times and take a torch just in case!
Share