Aviemore, Laggan and surrounding areas.
This is a bit of a backdated one but well worth a post I feel..
I was fortunate enough to spend  two weeks up North earlier in the year of 2019 and explored some areas I'd never been to before – so wanted to share some wee bits/photos of this gorgeous area.
To the North!
I set off to Aviemore – a trip I feel is best taken by train – not only sustainable but the views are just incredible. The landscape just gets better and better. A great opportunity to kick back – leave the car at home if you can! 🙂
A seat with a view
My favourite bit on the train!
Arrived in Aviemore to glorious sunshine and headed off to where I was staying for a few days – Nethy Bridge. This place is well worth a visit – a beautiful and quieter part surrounding Aviemore. Check out the river! You can walk down to it from the bridge – and even have a swim! Beautiful calm water on one side – after some turbulent whiter waters on the other.
Before I got to work – I had to take a trip to the infamous Mountain Cafe. If you don't know this place …… LET ME TELL YOU – it is so so worth a trip. They are always rammed so best to turn up early and put your name on the list! An amazing outdoor shop sits below it too – with some dangerously nice kit!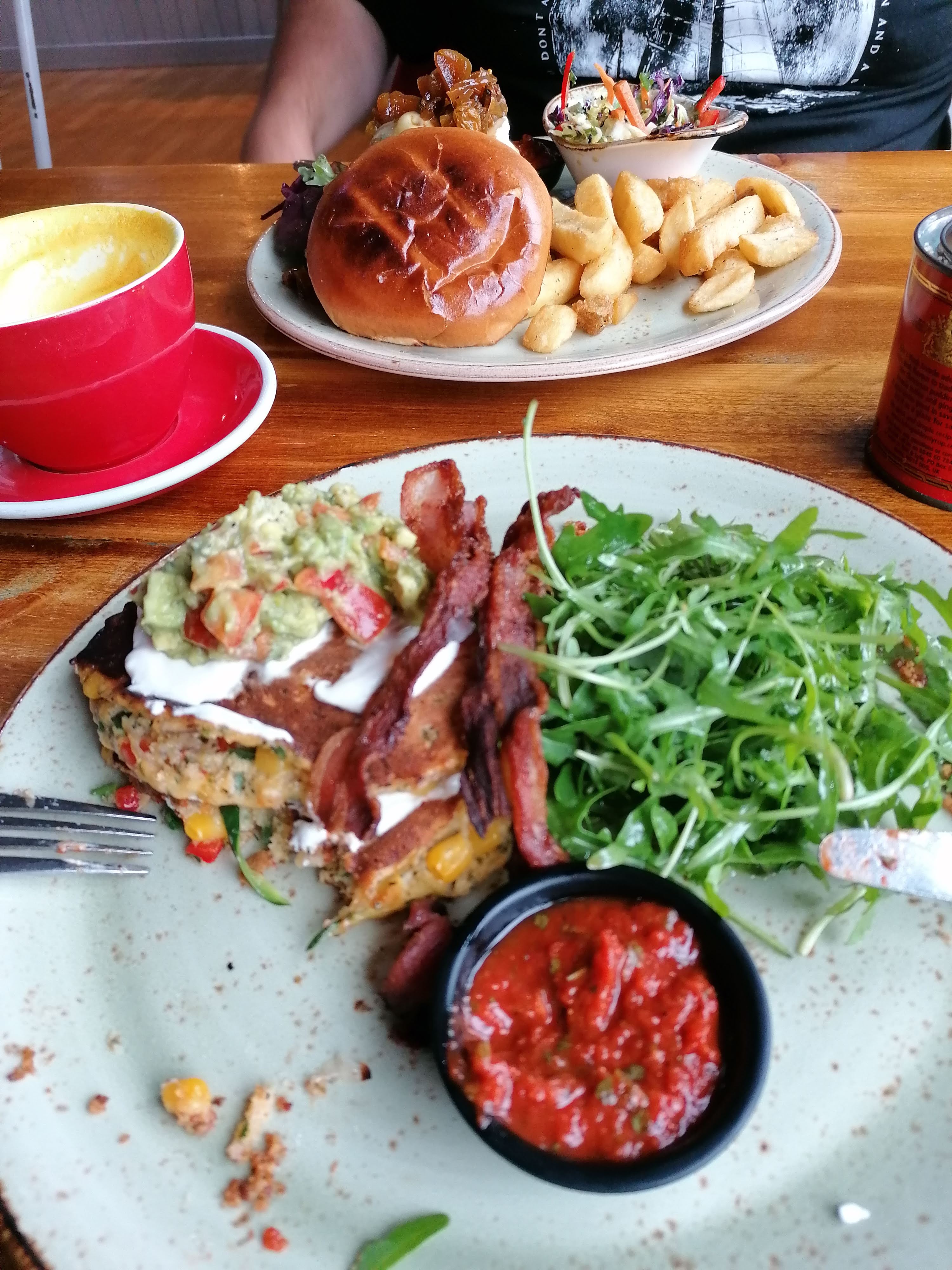 I munched the sweetcorn fritters – the homemade chipotle sauce it comes with is just INSANE-ly good.
#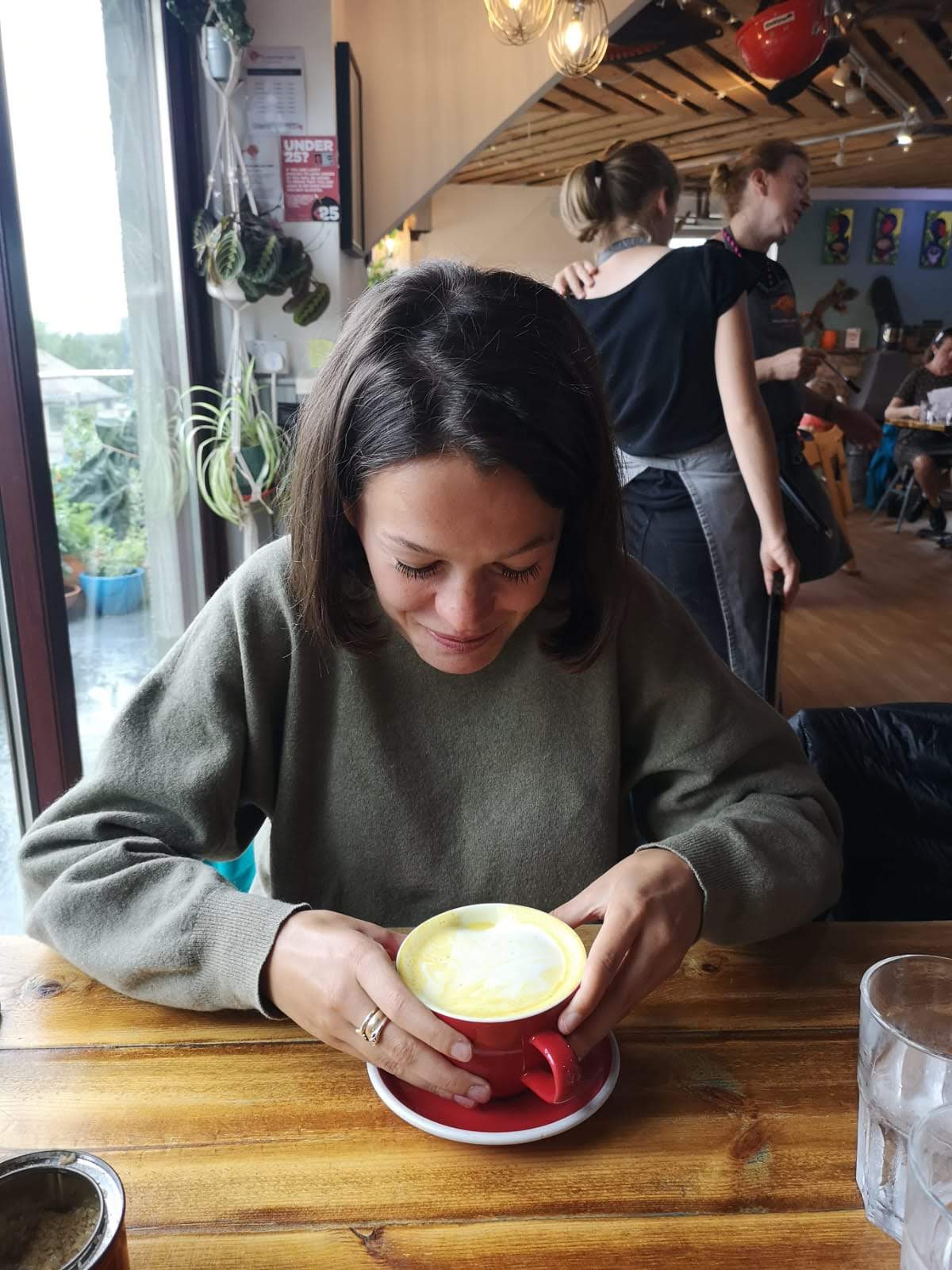 Tried a new thing .. a Tumeric Latte .. anti inflammatory it says! It was also yum.
I was based up in the Ardverikie Estate – with a daily commute going past some equine friends …. see below! You can only imagine my enthusiasm to see these guys every day. I managed to get them to come over from the other side of the field … WHAT.A.SKILL. To their dissapointment I did not have carrots…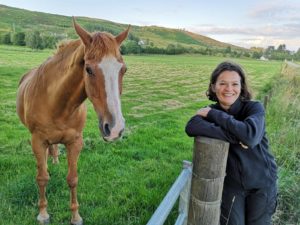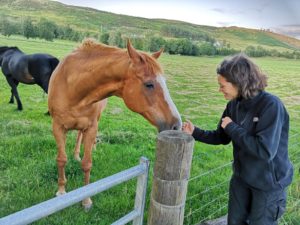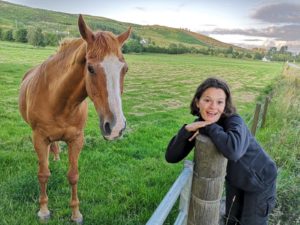 The Ardverikie Estate
For the next 2 weeks I worked on the estate, where I was very lucky to enjoy some seriously sunny weather and the stunning surroundings!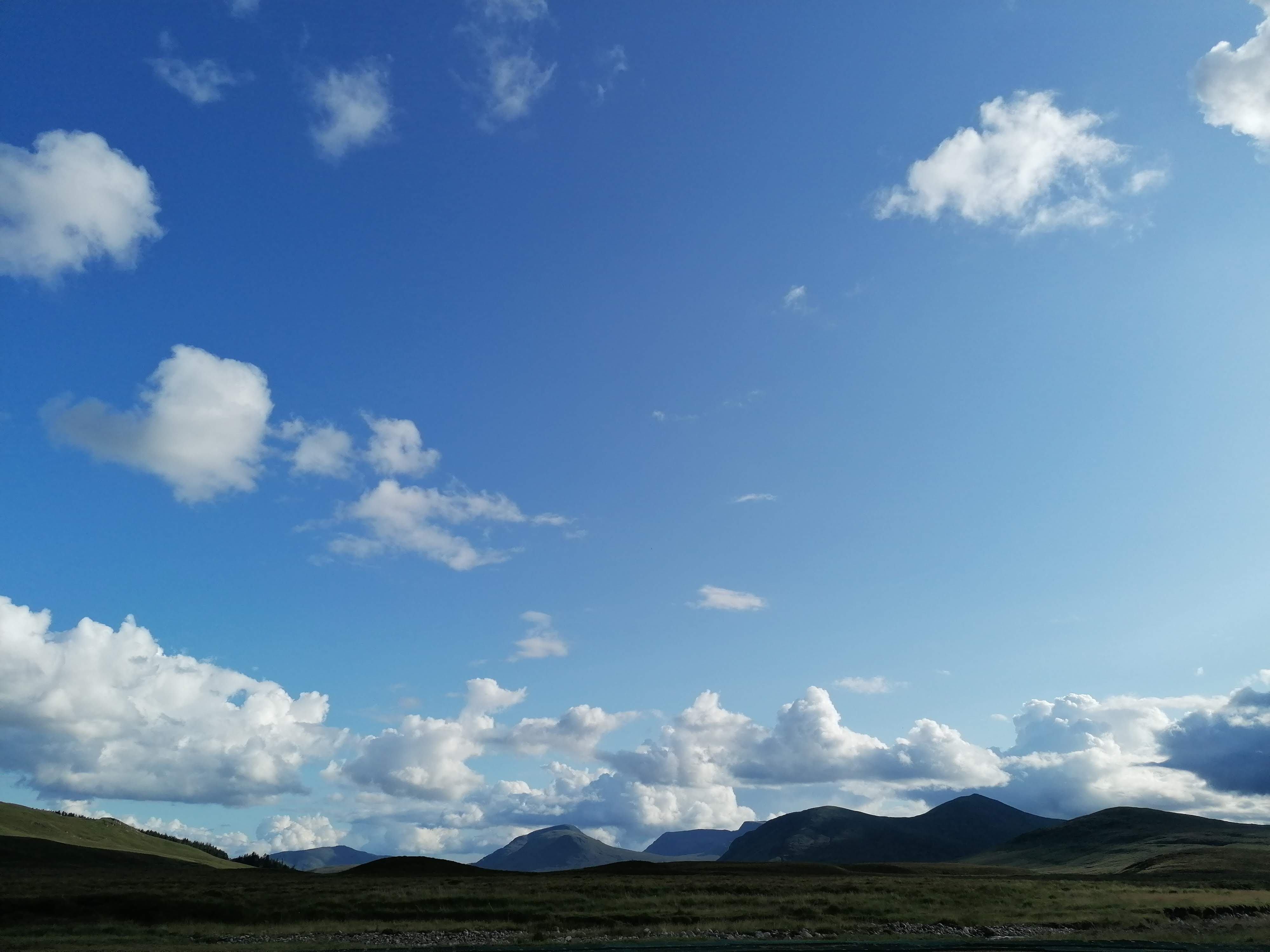 The estate is located next to Loch Laggan and not far up from Laggan Wolftrax  (the cafe is an amazing place for yummy coffee, cakes and the sandwiches are HUGE!) The estate is usually closed to motor vehicles but it accessible by foot – so a great place for a day of walking/hiking. There are long winding trails that can take you in every direction 🙂 Worth a walk past the huge house itself too.
I believe you can also book quad biking too to go through part of the estate – could be fun!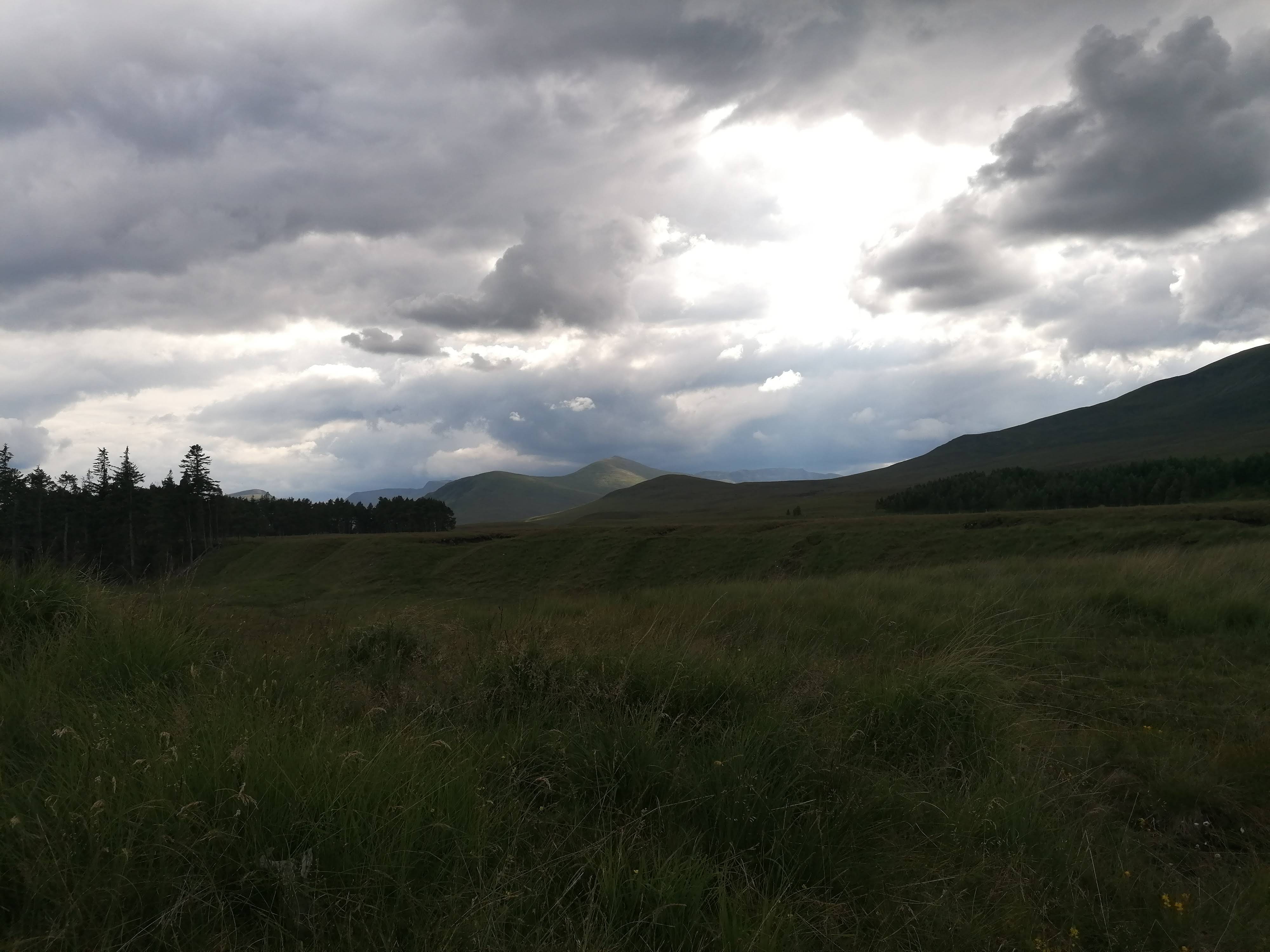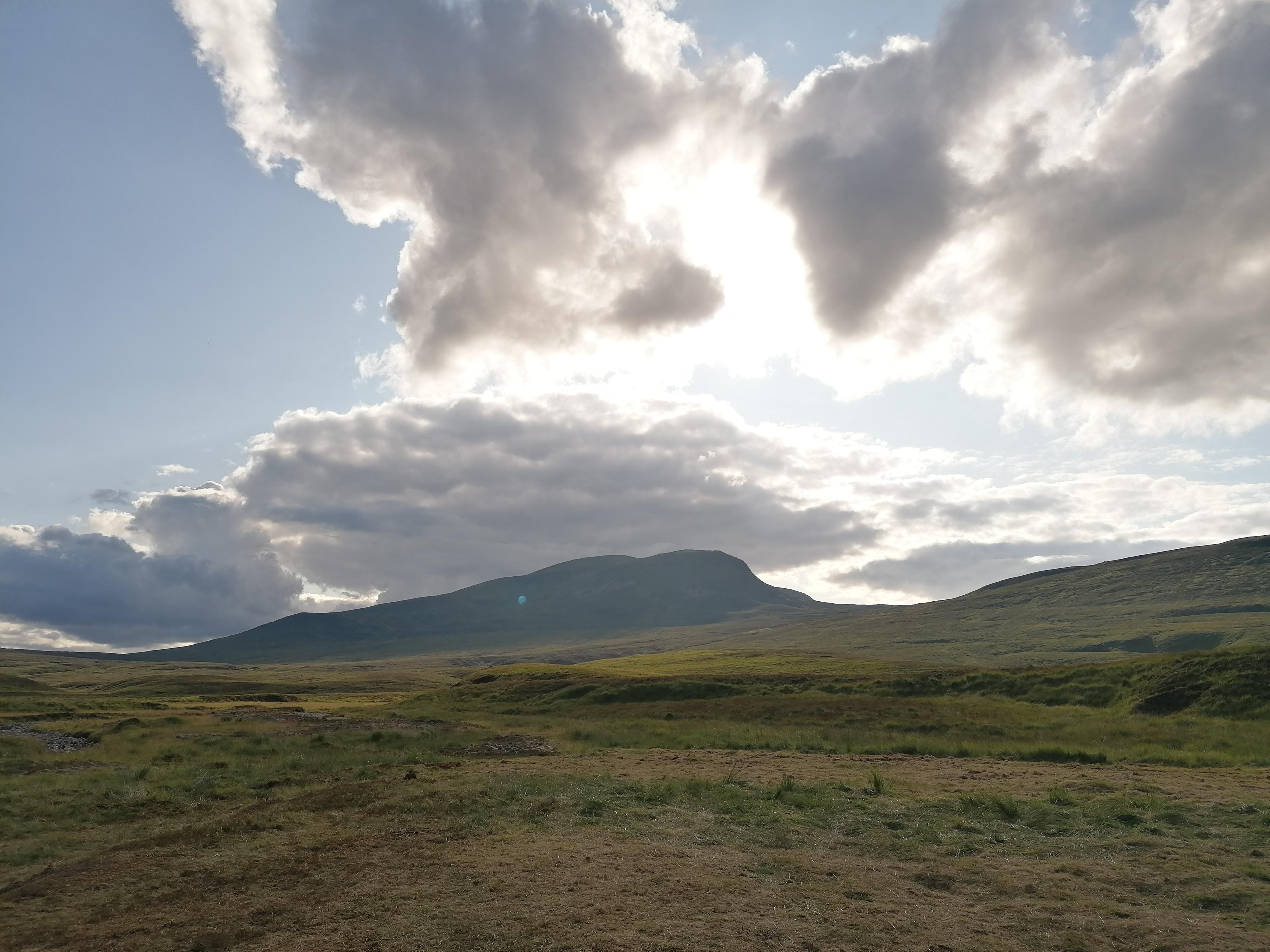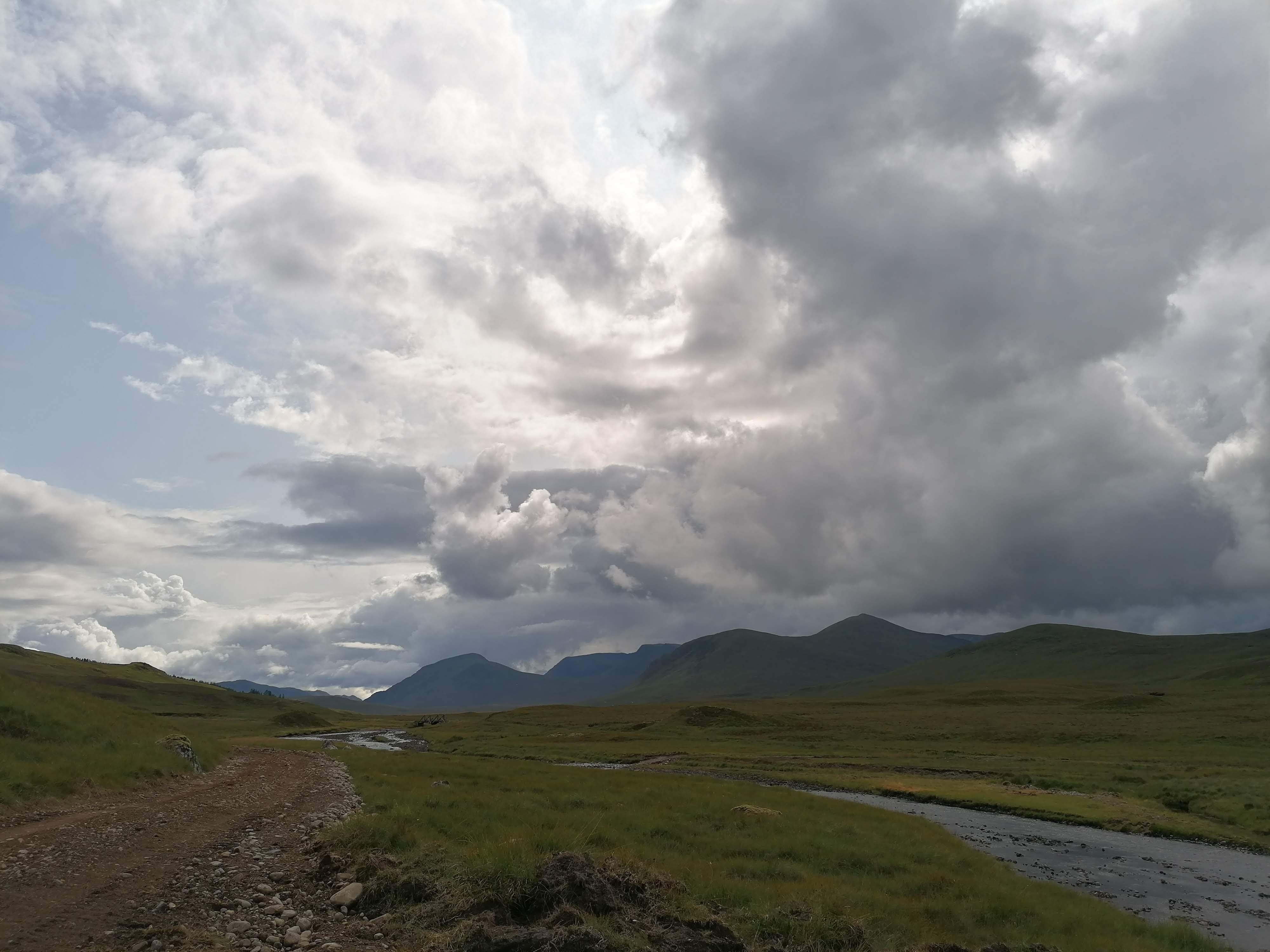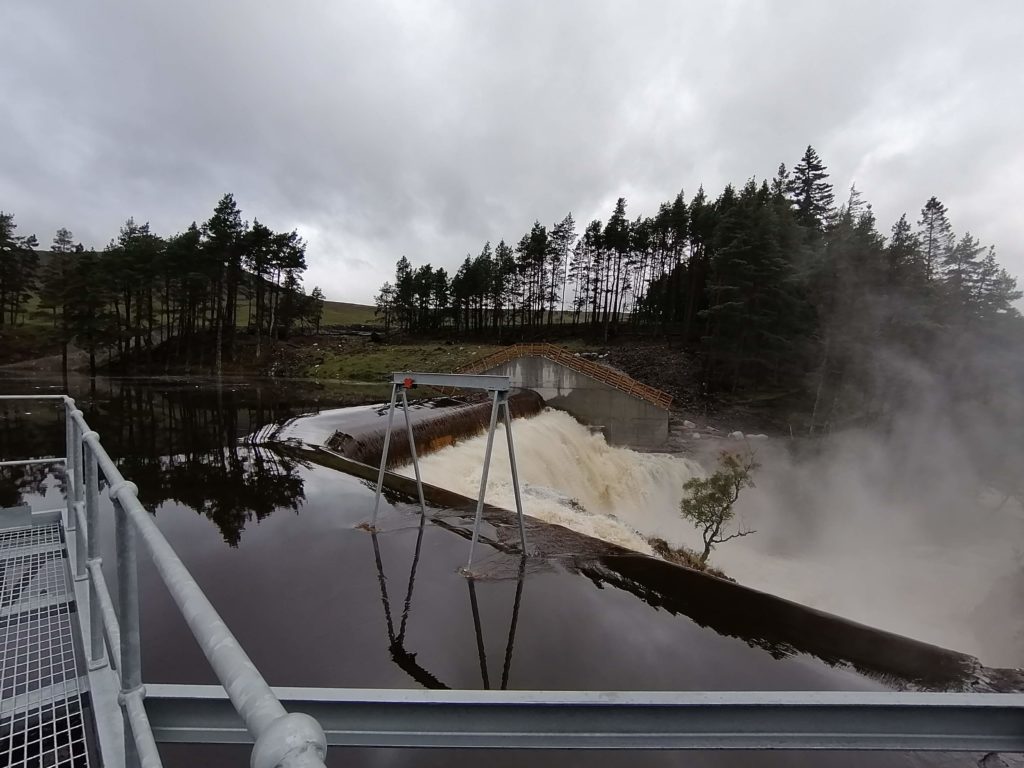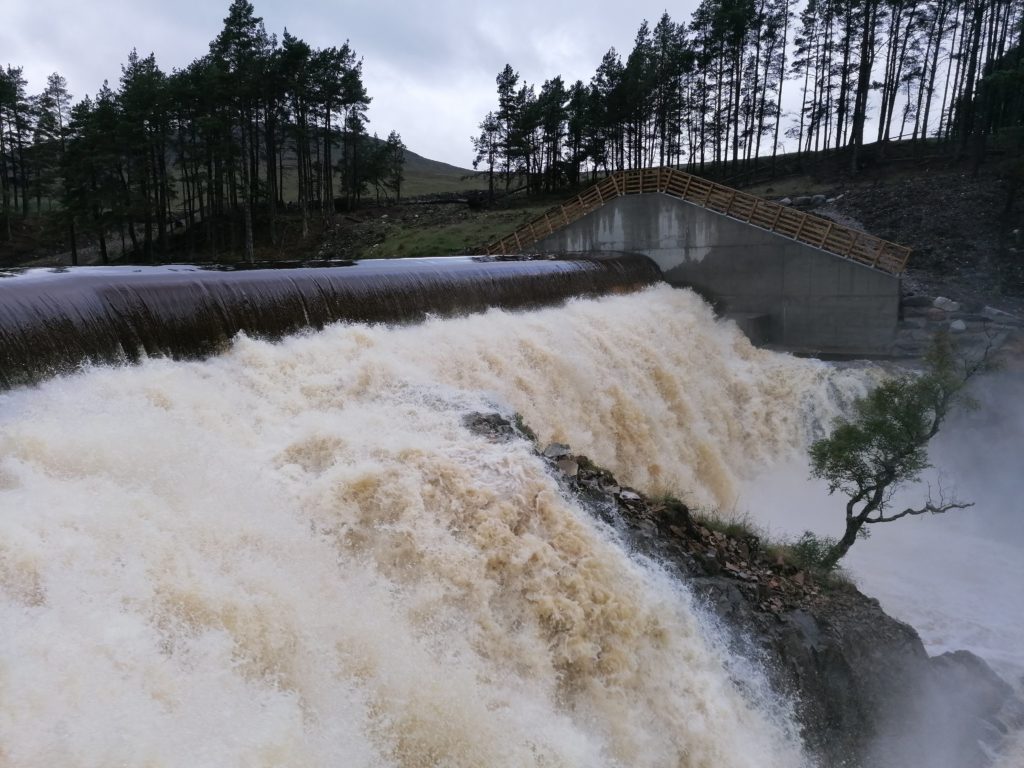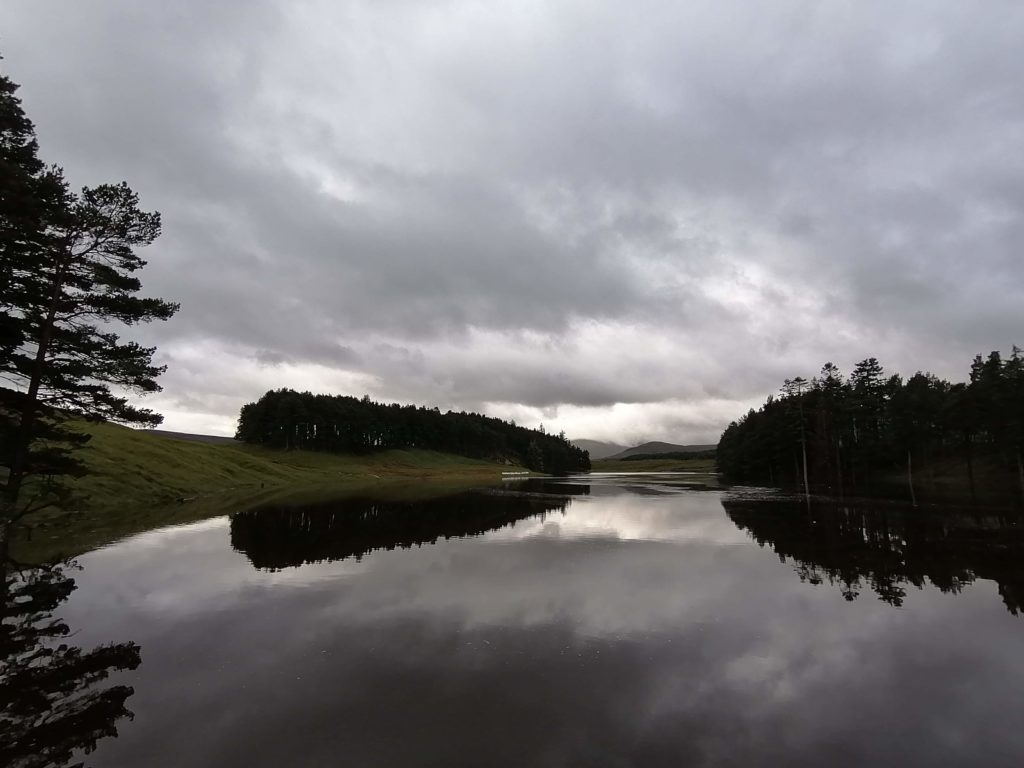 A very turbulent dam in the middle of the estate.
When I was moved into Aviemore itself I scoped out the foodie options. Smiffys in Aviemore was the go to for a yummy fish and chips! The Winking Owl was a nice spot for some chilled out grub and a wee drink. For something a bit fancier the Macdonald hotel restaurant was really lovely and very tasty food!
Returning to Edinburgh I had some pre-train munch at the Highland line which was the favourite when up there – DELICIOUS! This place has a lovely atmosphere and through the long windows you can see the old steam trains pull into the station too.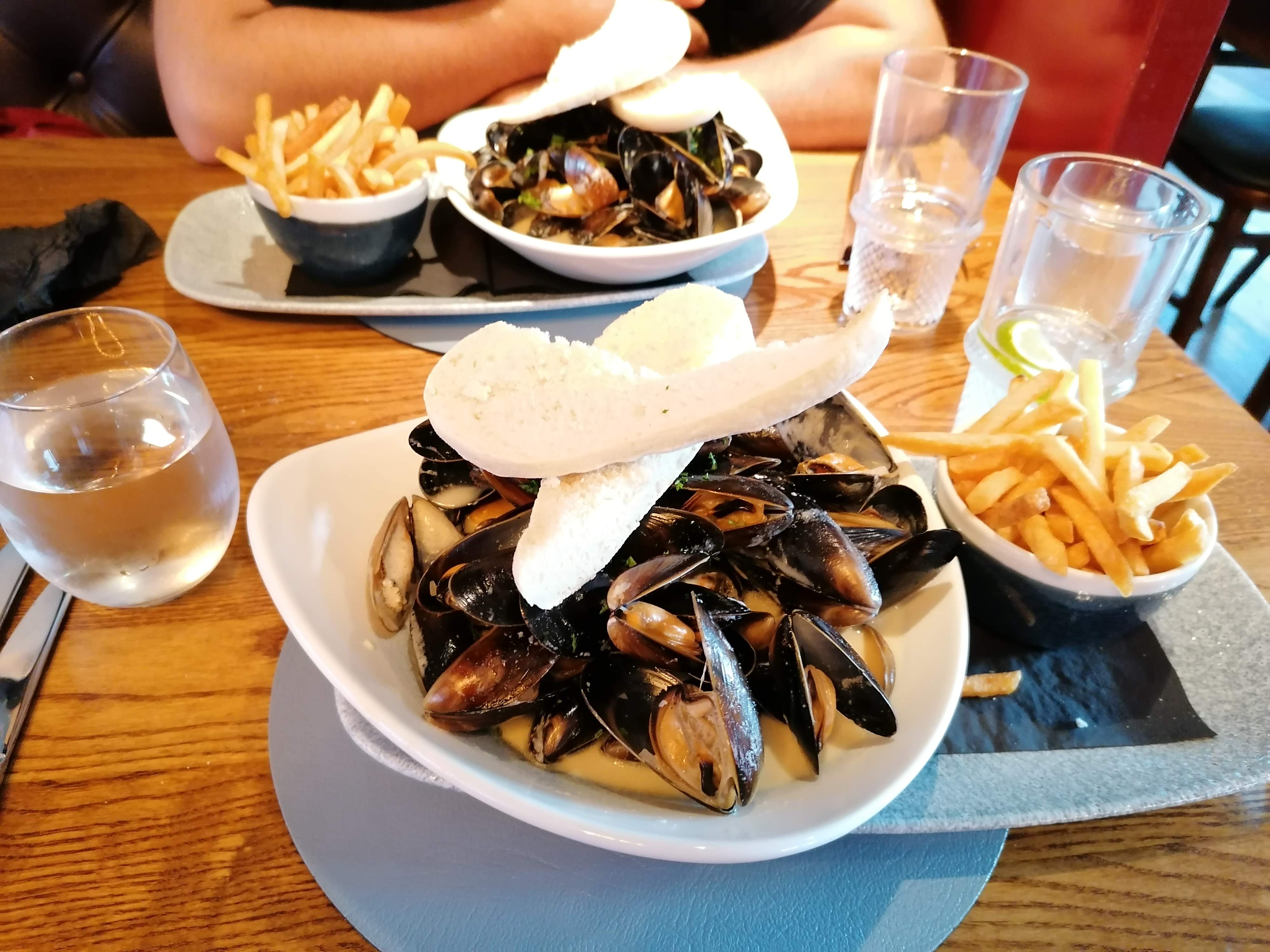 Aviemore, Laggan and it's surroundings are beautiful and so easy to get to – just hop on a train!
Being outdoors solidly for about 2 weeks was a treat – and the sun stayed out for most of it!  Even had to get sun lotion on .. and still managed a wee burn on my nose.
I will surely be making a trip back in the coming year and hope this has inspired you to get up there too 🙂
Leave a wee comment if you have time!
Til next time,
Ana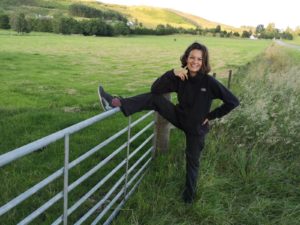 Share