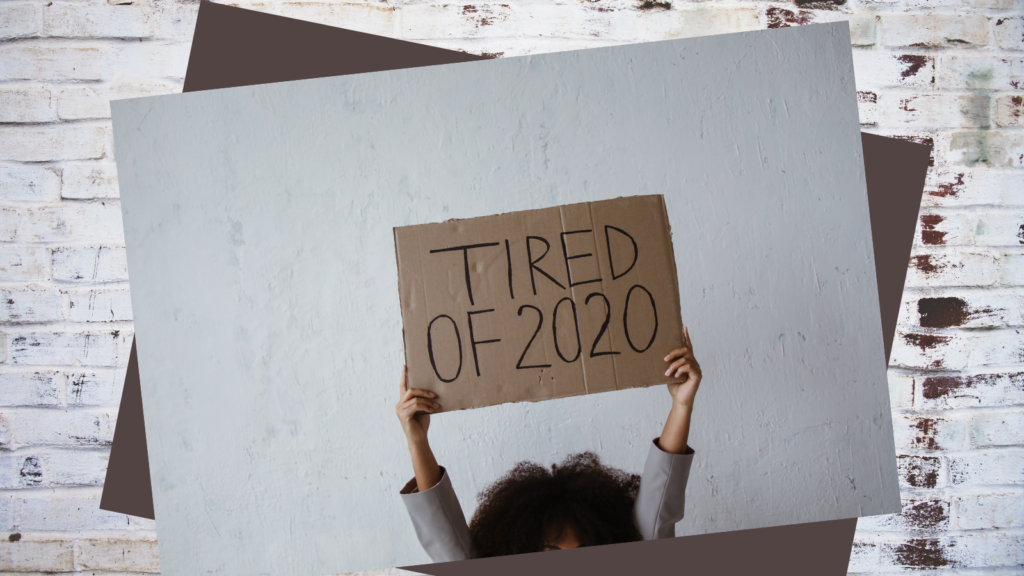 Blog post written by Hazel Marzetti, Edinburgh-based Research Associate on the Suicide in/as Politics Project. 
The New Year is a time for reflection. As my work focuses on developing understandings of suicidal distress, in thinking back over 2020, I reflected on the increase in public conversations about mental health, and in particular on two specific conversations about suicide that I noticed during the past year.  
The first was around the #bekind movement, which emerged following the suicide of Caroline Flack in February 2020. After her death, many people participated in a social media campaign to remind their followers to be kind online, echoing a social media post that Flack herself had created at the beginning of December 2019 stating, "in a world where you can be anything, be kind". In part this campaign can be understood as a response to media coverage of her mid-December 2019 arrest and prosecution, which, after Flack's suicide, was criticised heavily. But it can also be seen more broadly as a reminder to followers that social media representations of life do not necessarily give full insight into what a person's life is like as a whole, with statements such as 'you never know what someone else is going through'. 
The second centred on the COVID-19 pandemic. Throughout the pandemic there have been a mass of concerns expressed around the population's mental health and wellbeing, particularly relating to social isolation, uncertainty about the future, and poverty resulting from economic instability. With regard to suicide there have been concerns expressed in government, by researchers, throughout the charitable sector, and by the general public. Again, there was clearly an appetite to do something, particularly on social media, in response to this public concern. For example, for a short while, a message now proven to be false, circulated widely on social media. The message (hypothesised to be a misinterpretation of the 200% increase in calls received by the charity SANE) reported a 200% increase in suicides in the UK since the start of the pandemic and encouraged two of the poster's followers to retweet the statistic, accompanied by a link to the Samaritans (Chakelian, 2020).  
Each of these public conversations demonstrate a want and willingness to act at an individual, micro level, reflecting a sentiment often embedded in suicide prevention strategies and policies: that suicide prevention is everyone's responsibility. However, at the broader, societal, macro level, COVID-19 has brought sharp attention to a number of 'risk' factors thought to contribute to suicidal distress. The most obvious being social isolation, which I believe the majority of people, albeit to different extents, have felt throughout the various phases of lockdown.  
A recent commentary piece by Gunnell et al (2020) pointed out the potential risks of financial stresses and unemployment (amongst others, such as domestic violence, excessive alcohol consumption, irresponsible media reporting – the paper is open access and really worth a read!) and recommended governmental investment in "safety nets".  The focus on these broad socio-economic factors appears to run counter to a long-standing reluctance of pointing toward social policies, such as austerity policies, as contributors to deaths by suicide (Mills, 2018). In previous work it has been argued that the reluctance to discuss austerity policies as contributors to suicidal distress is a political act and may hide many of the detrimental impacts that such policies can have (Mills, 2018). This, in turn, has led me to question: who stands to gain from masking the impacts of such policies and who stands to lose?  
It is exactly these questions that led me to be interested in the 'Suicide in/as politics' project. I am interested in better understanding the politics hidden beneath policies and documents written about suicide and the purposes they serve seeking to better understand the balance of attention apportioned to individual, interpersonal and socio-economic factors influencing suicidal distress. In many instances, suicide has been understood as located 'in the mind', dislocated from the material and social conditions in which people live (Button, 2016; Rimke, 2016; Marsh, 2020). In the face of the massive challenge presented by COVID-19, it has become impossible to ignore the challenges arising from poverty, illness, precarious employment, racism, housing and food insecurity, and domestic abuse (to name but a few contributors). Whilst the acknowledgement of these issues and related calls to action must be considered positively, it will be interesting to see the impact of this broadened focus both in social policies and academic research once the pandemic is better controlled.  
References: 
Button, M. E. (2016) 'Suicide and Social Justice: Toward a Political Approach to Suicide', Political Research Quarterly, 69(2), pp. 270–280.  
Chakelian, A. (2020) What we know – and don't know – about suicide in the pandemic, The New Statesman. Available at: https://www.newstatesman.com/politics/health/2020/11/suicide-rate-UK-pandemic-lockdown-corona-virus-covid (Accessed: 6 January 2021). 
Gunnell, D. et al. (2020) 'Suicide risk and prevention during the COVID-19 pandemic', The Lancet Psychiatry, 7(6), pp. 468–471.  
Marsh, I. (2020) 'The Social Production of Psychocentric Knowledge in Suicidology', Social Epistemology. Routledge, 34(6), pp. 544–554. 
Rimke, H. (2016) 'Introduction – Mental and Emotional Distress as a Social Justice Issue: Beyond Psychocentrism', Studies in Social Justice, 10(1), pp. 4–17. 
(Image created by Hazel Marzetti via Canva Central image by Polina Tankilevitch via Pexels https://www.pexels.com/@polina-tankilevitch )
Share