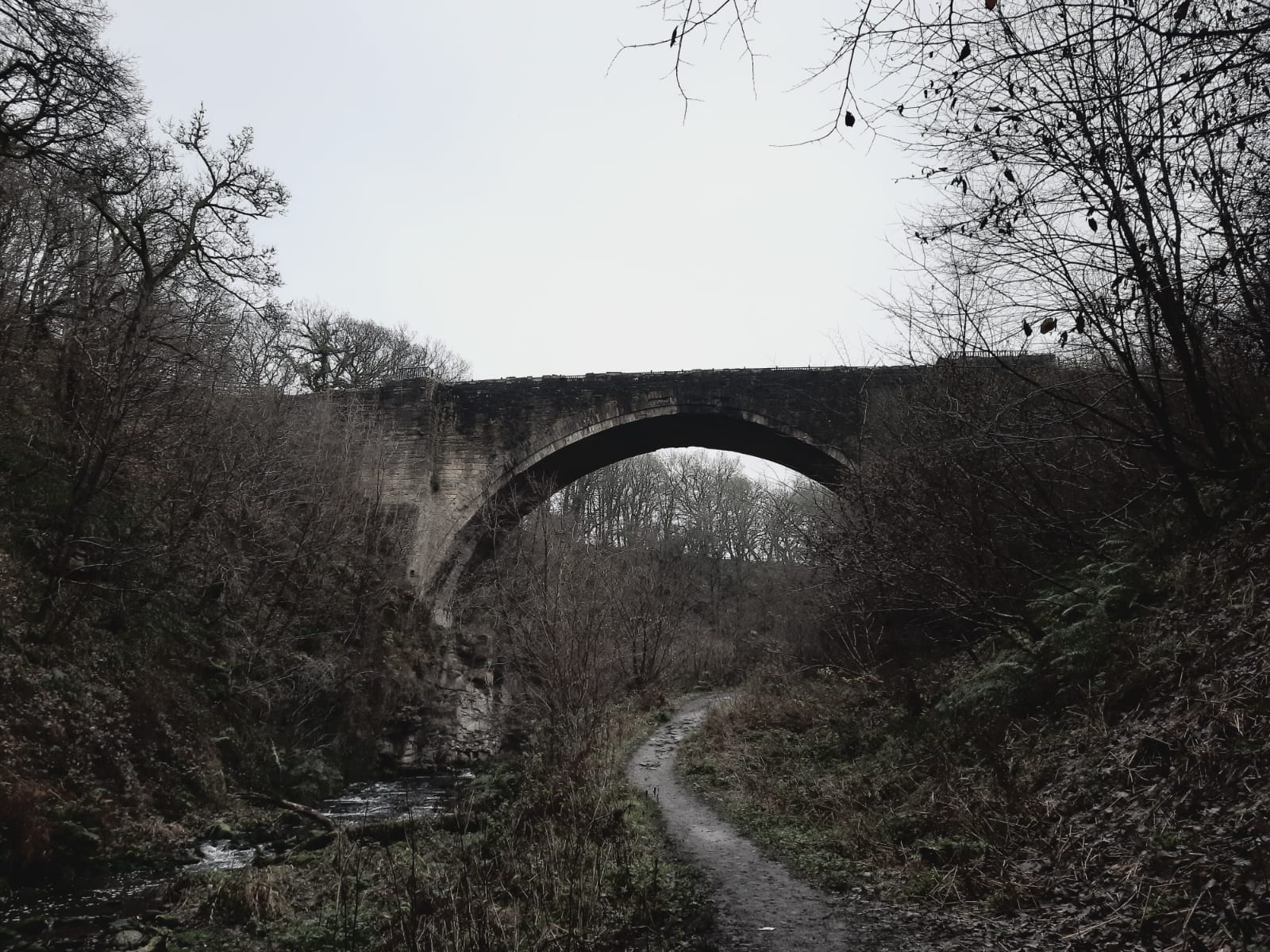 Blog post written by Dr  Jana Cattien, Lincoln-based Research Associate on the Suicide in/as Politics Project. 
In Black Skin White Masks, at the end of a chapter entitled 'The Lived Experience of the Black', Fanon describes the temporal dissonance of racialization as a kind of uncanny waiting:  
I can't go to the movies without encountering myself. I wait for myself. Just before the film starts, I wait for myself. Those in front of me look at me, spy on me, wait for me. A black bellhop is going to appear. My aching heart makes my head swim. (Fanon 2008, 119) .
Here, the anticipation involved in watching a film is always already loaded with a kind of pessimistic foreboding. In waiting for the inevitable arrival of a racialized character on screen, Fanon feels as if he was waiting for himself; an existential waiting from which he cannot escape. Without ever having seen the film, he already knows what he is waiting for: "A black bellhop is going to appear." 
Echoing Fanon's existential metaphor of 'waiting', themes of stillness and stagnation have been reported by people with lived experiences of suicidality. For example, the white male participants in Amy Chandler's (2019) qualitative study relate their suicidal thoughts to experiences of temporal and spatial 'stopped-ness': being 'stopped' from the places where they wanted to go in life; being 'stopped' in time because what they wanted to happen has not happened. However, unlike the 'waiting for myself' experienced by Fanon's racialized self, the participants' pessimism about time is of a different nature: "The men whose accounts I analyse talk not of the jarring of racialization, but the jarring of being stopped unexpectedly—of expected privileges unfulfilled" (Chandler 2019, 1362, my emphasis). In Chandler's study, the participants' experiences of stillness and stagnation are jarring because they are unexpected; Fanon's 'waiting for himself' is, in contrast, existentially devastating precisely because it is utterly predictable and yet inescapable. 
The differences between Fanon's 'waiting for myself' and the participants' 'stopped-ness' suggest different relationships to normative time. The pessimism and powerlessness described by Chandler's interlocutors are indexed to feelings of 'stopped-ness' that are nevertheless experienced in and through normative time. Their 'stopped-ness' is evaluated against a 'normal' progression of time that is typically narrated in the form of normative life events: buying a house; marriage; children; job; retirement after a life-long period of employment. As Chandler suggests, the 'stoppages' they describe—unemployment, redundancy, illness, breakup—are devastating partly because they do not map onto the normative scripts of white masculinity. As a result, economic and social injustices are experienced as a thwarted entitlement to the benefits of heteronormative middle-class life: a nice house and stable job, a happy marriage, a garden for the children to play in.  
By contrast, Fanon's waiting occurs in a space of double alienation from 'normal' time. On the one hand, he cannot enjoy watching the film in real time, because he knows that the racist schemas implicating him are predetermined long before the black character eventually appears on screen. On the other hand, Fanon is constantly 'lagging' behind the racialized representations of himself with which he is inevitably confronted. He is always already 'too late' to intervene in these representations; always waiting for himself.  
In Celeste Ng's novel Everything I Never Told You (2018), this theme of existential lateness is explored in relation to the 'model minority myth': the problematic notion that Asians, and East Asians in particular, are desirable 'model' migrants against a background of undesirable black and brown subjects. For Lydia, the Chinese-American protagonist, her realisation that she no longer finds her life liveable arrives, literally and figuratively, too late: at the point at which she decides to jump into a lake even though she cannot swim.  
Her life prior to her suicide is narrated to us as a devastating accumulation of displaced pressures and expectations. On the one hand, her white mother wants to compensate through her daughter for her own academic and professional regrets; on the other hand, her Chinese father's experience of being constantly underestimated, ridiculed and isolated make him unable to see his daughter's unhappiness without having to face up to his own. As a result of these complex histories, Lydia experiences her parents' frustrations over what they should have already achieved, but haven't, as her own personal failures. She desperately tries to compensate for what they have failed to do with their lives and, in so doing, is forever trying to catch up with decisions and events that occurred long before she was born. Lydia arrives too late to intervene in her own life; she, too, is waiting for herself.  
Whilst this could all too easily be read as yet another example of how oppressive family relationships and regressive cultural norms drive the racialized subject to suicide, Everything I Never Told you reverses the simplistic and detached causality implied in such 'explanations' of suicide by showing us that lived experiences of racialization are irreducible to being a mere 'cause' of suicide.  Formally, this reversal is achieved by stating the 'fact' of Lydia's death at the novel's opening: "Lydia is dead. But they don't know this yet," goes the first line. Narrating her death at the beginning rather than at the end of the novel removes the possibility that the protagonist's suicide might come as a 'surprise' for the reader, creating a narrative atmosphere of lateness. From the reader's point of view, Lydia's suicide has always already happened; whatever comes after is already 'too late'. Her suicide is thus not an unexpected 'stoppage' in an otherwise linear story, but a narrative inevitability. This puts the reader in a position where she must 'wait' for Lydia's suicide to be narrated in the course of the novel, despite knowing that what she is waiting for is already predetermined in advance. "A dead 'Oriental girl' (as the newspapers describe her) is going to appear."  
The 'model minority commits suicide' narrative is further subverted towards the end of the novel, when the circumstances of Lydia's suicide are revealed. Contrary to simplistic assumptions that we encounter in some of the literature around suicide and race (e.g. Sust et al. 2018), Lydia does not suicide because East Asians face more pressure from their parents, who, in turn, have higher expectations of their children due to social (model minority myth) and cultural ('Confucian' values) factors. Instead, Lydia's suicide is motivated, not solely by despair and hopelessness, but by an overpowering desire for a new beginning.  She wants to return to a point in time where she felt loved and cared for; to start over again: "As she made this last promise, Lydia understood what to do. How to start everything over again, from the beginning, so she would never again be afraid to be alone. What she must do to seal her promises, to make them real" (275).  
As reflected in the temporal pessimism that underpins Fanon's account of racialized waiting, the tragedy of Lydia's suicide lies not in the fact that it was 'avoidable', which is how suicide is standardly framed in suicide prevention narratives. Rather, it is tragic precisely because it was not avoidable; there was no other way for Lydia to radically alter the circumstances of her life than to end it altogether. And so, when she died, it wasn't solely despair that drove her, but a kind of tortured hope for something that she knew was already impossible.  
"It will be alright", she said to herself as she jumped into the lake. I am no longer waiting for myself.  
References 
Chandler, A. 2019. 'Boys don't cry? Critical phenomenology, self-harm and suicide. Sociological Review. Vol. 67:6, pp. 1350-1366.  
Fanon, F. 2008. Black Skin, White Masks, trans. Richard Philcox. New York: Grove.  
Ng, C. 2018. Everything I Never Told You. London: Abacus.  
Sust, S., Hecht, L. and Z. J. Yu. 2018. 'Suicide Among East Asian Youth'. In  
Pumariega, A. and Neha Sharma (eds.) Suicide Among Diverse Youth. New York: Springer Publishing, pp. 113-132.  
(Image credit: Richard Stopford 2020)
Share