Celebrate Pride Edinburgh 2022 with us in style!
Celebrate Pride Edinburgh 2022 with us in style!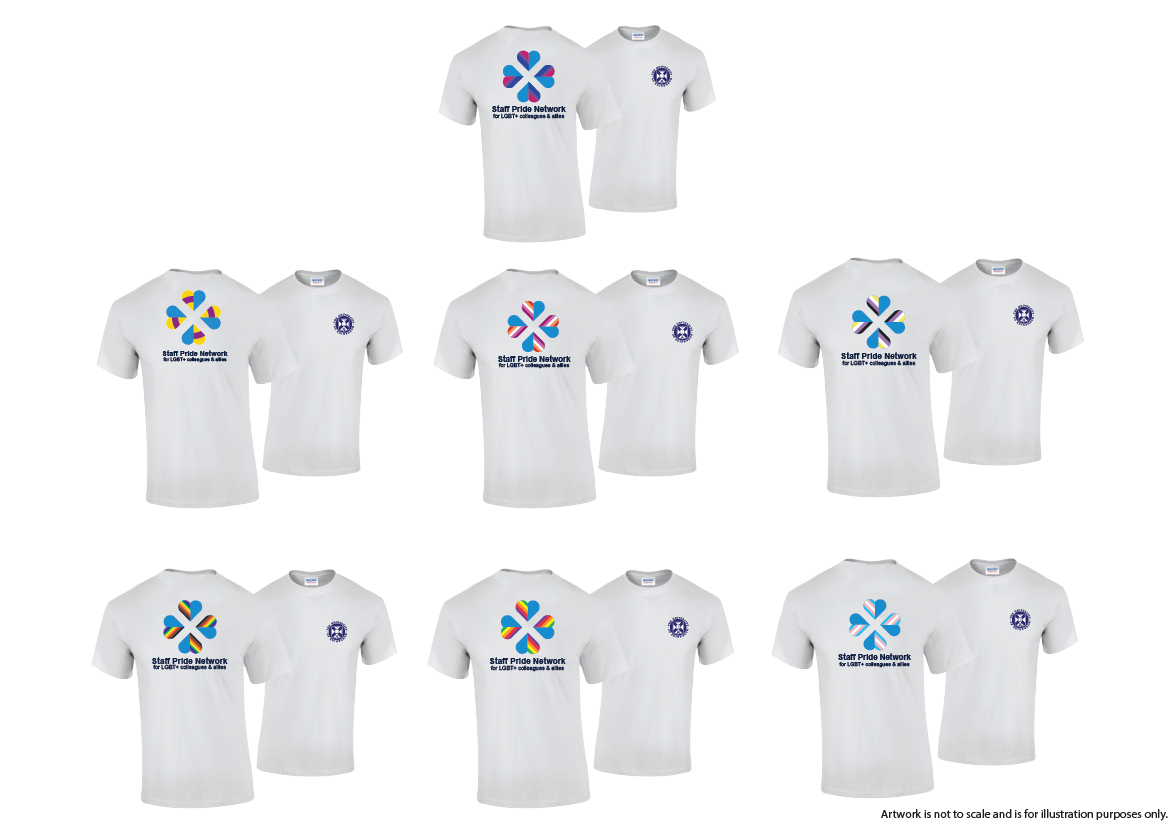 Happy Pride Month 2022!
To celebrate, the Staff Pride Network is offering a limited number of t-shirts for free to network members.
We've got seven variations of the SPN logo available, representing a number of pride flags.
UPDATE 6 JUNE
Please note that the following logo variations are no longer available in June 2022 due to high demand:
Rainbow; Philadelphia; Bisexual
If you select one of the above variations, we will record this as an expression of interest for when we can next order a batch of t-shirts.
We hope to see you wearing your colours loud and proud on Saturday 25 June at the Pride Edinburgh march! We welcome you to join the Staff Pride Network marching troupe 😊
Logo flag variation options available in June 2022:
Lesbian / Non-Binary / Trans / Intersex
We recognise that the sexualities and identities of all our network members are not represented by these flags – apologies that we can't print more variations on this occasion!
With huge thanks to our colleague Gill Kidd who created this version of the t-shirt design! Logo designs are by Kael Onion Oakley.

We have a limited number of t-shirts and size options, and will therefore respond to requests on a first-come-first served basis. Please expect to receive an email confirming the availability of your preferred t-shirt.
If we run out of your preferred design and size, we can retain your details for when we can next order more t-shirts. We can't guarantee that the next batch of t-shirts can be made available for free (sorry).
We kindly ask that anyone who gets a t-shirt considers making a one-off donation of £5 – £15 (or whatever you can manage) to Pride Edinburgh. You can do so at the Pride Edinburgh march on Saturday 25 June – card machines will be available.
If you are unable to attend the Pride Edinburgh march but would still like to make a donation, let us know via email.
Any questions about the t-shirts or the request form? Get in touch: staffpridenetwork@ed.ac.uk
Share