Staff Pride Network Event: School LGBTQ+ Diversity Since Section 28/Clause 2a
Staff Pride Network Event: School LGBTQ+ Diversity Since Section 28/Clause 2a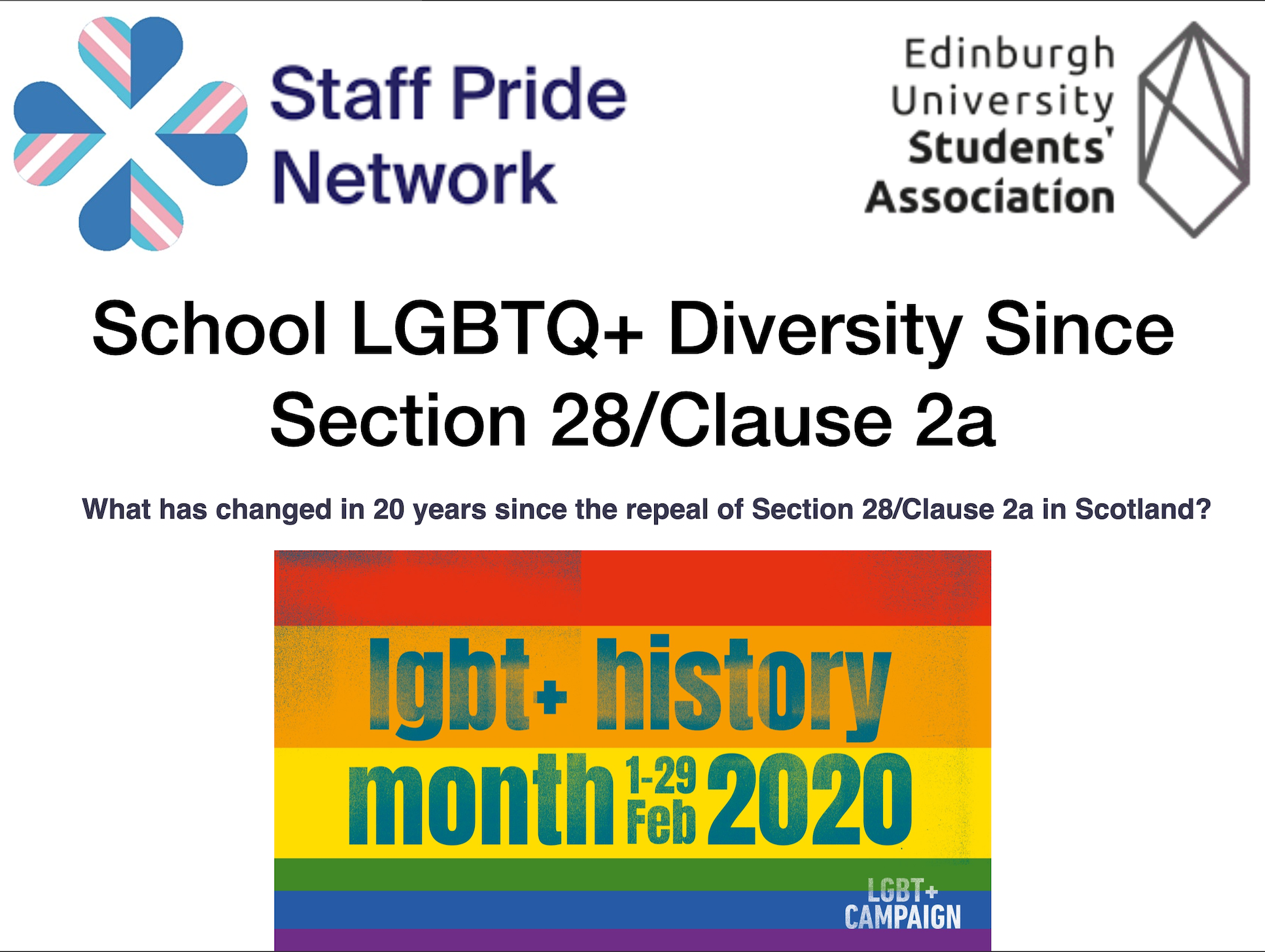 It has been 20 years since the repeal of Section 28/Clause 2a in Scotland. This event was held to provide an understanding of current equality law pertaining to schools, to discuss the experiences and challenges that our students and staff had in school before and after Section 28's repeal, in particular young trans students' experiences.
This event was intended as a positive experience for staff and students to share their LGBTQ+ experiences, for the audience to learn about the similarities and differences of their times.
Event Co-Chairs are Elliot Byrom, EUSA Trans & Non-Binary Liberation Officer and Sharon Cowan, Professor of Feminist and Queer Legal Studies.
Panellists were: Sarah Quinn (PrideSoc Faith rep who has done work in the background to section 28), Hazel Sanderson (PrideSoc Trans and Non-Binary Rep), Levi Mitchell (PrideSoc President) and LGBT Youth Scotland Head of National Programmes (including schools guidance), Cara Spence.
https://blogs.ed.ac.uk/staffpridenetwork/
https://pridesoc.com/
https://lgbtyouth.org.uk/
Share