Sharing best practice in Higher Eduction
Sharing best practice in Higher Eduction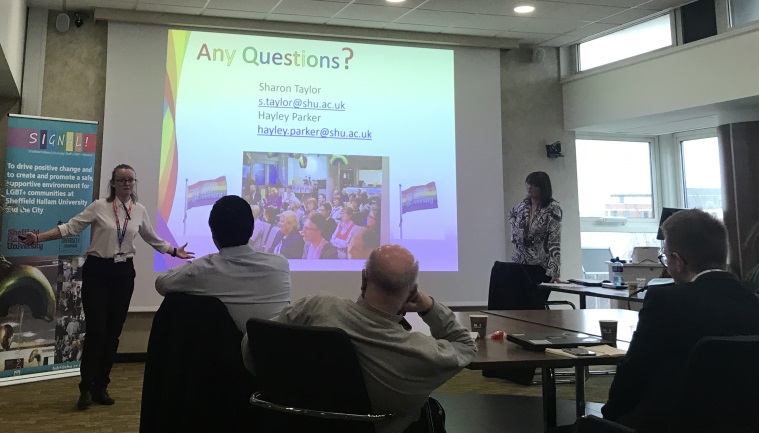 The LGBT+ Network of Networks in Higher Education (LGBTNoNHE) meets quarterly and works to support members to share, exchange and develop best practice regarding equality, diversity and inclusion in Higher Education.
The March 2019 meeting at Sheffield Hallam University covered a large number of issues including embedding LGBT into procurement practices and and supply, service delivery (accommodation, student services etc), and freedom of expression and  safe spaces in higher education.  Feedback was given by British Transport Police on their Diversity and Inclusion Strategy, and discussions took place on establishing a LGBTNoNHE website.
This meeting provides a great opportunity for members to network and share good practice, and I would recommend anyone interested in being involved in attending future meetings.
Full notes from the LGBTNoNHE are on SharePoint.
Derek Williams (derek.williams@ed.ac.uk)
Share