Tom: What's on a food writer's mind when restaurants are closed?
Tom: What's on a food writer's mind when restaurants are closed?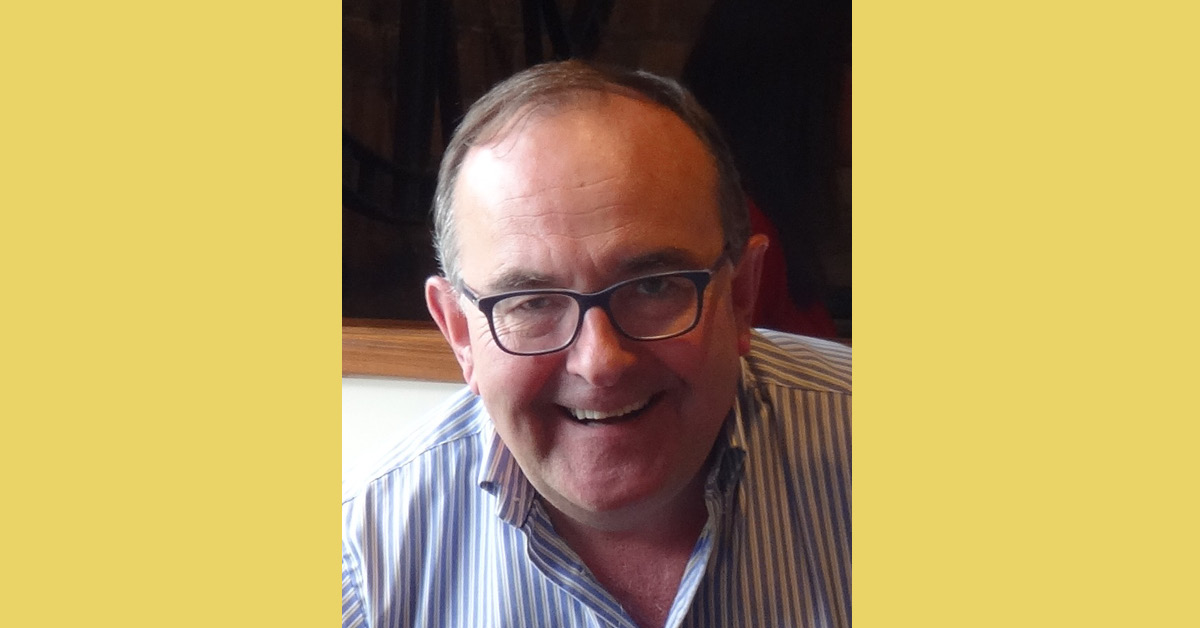 Reading Time:
3
minutes
Food has always fascinated retired lawyer Tom Johnston, but little did his younger self imagine that food writing would occupy much of life in his 60s. With restaurant dining currently out of the question, Tom turns his thoughts to eating in during the pandemic and Edinburgh's changing food scene.
Degree: LLB(Hons) (Bachelor of Laws) 1976
Current treasured possession: A modern abstract oil painting entitled The Wishing Tree by George Johnston RSW. He's a distant relative and we all have much to wish for just now.
Song of the moment: Things Can Only Get Better by D-Ream – for obvious reasons
Unlike most restaurant reviewers, I haven't turned to takeaway food. I also write a recipe column, and lockdown has provided an excellent chance to try some new dishes and refine old favourites.
Curry, a favourite of student days, has stayed with me. The main difference is that I can get everything I need at my local supermarket. Back in 1972 when I pitched up at Old College, I'm not sure I would have known what to do with a bulb of garlic – we used granules in a jar. I certainly didn't set eyes on fresh chilli or ginger for at least another decade. And spices? When I made my first faltering attempts to cook Indian food I had to go to Napiers the Herbalists for such exotic things as coriander, cumin and turmeric.
I miss the eating out experience, especially somewhere familiar. For starters, I don't have to worry about writing a review, and can enjoy the place and the people watching. I'm looking forward to a glass of wine and some brilliant charcuterie downstairs at L'Escargot Blanc or perfect fish and chips at Fishers in the City. Many of my dining companions will be contemporaries, and reminiscences may flow. But do we hanker after 1970s food? No fear.
In 1972, eating out in Edinburgh as a student was rather a different story. It doesn't seem that long ago, but the contrast is staggering. Consider some student staples.
Burgers? Wimpy Bars were in town, but you didn't need to be a gourmet to recognise disgusting food of indeterminate origin. McDonald's hadn't hit the scene. Tales began to surface of a place tucked away off Rose Street where you could get the real thing. The New York Steam Packet became a place for high days and celebrations. (I was astounded to learn it's still there.)
Pizza? Incredible to relate, there wasn't a lot of it about. One or two places at the top of Leith Walk were serving it. Valvona & Crolla was there too, with its long queues and cheerful staff, but most of us were a little intimidated by the vast range of unfamiliar produce.
What were already established were a great number of Indian restaurants. I seem to recall Forrest Road providing an alternative education. Order anything less than a vindaloo, and many questions would be asked about you and your antecedents. In Teviot Row Union, we would compare notes. Were we complimenting the subtlety of the spicing or admiring the regional variations? Nope. The only topic on the table was whether Restaurant X's vindaloo was hotter than Y's.
So what about bar food? A very few pubs, such as The Doric or The Abbotsford had proper dining facilities, but if you were looking for something less than a full meal you were struggling. Pies and possibly bridies – that was your lot. When a new pub called Chez Fred opened in Castle Terrace selling jumbo sausage served with baked potato and coleslaw, it was nothing short of revolutionary.
Being asked to write a bit about how my attitudes to food and restaurants have changed over lockdown is a bitter sweet irony. I am a former lawyer who has reinvented himself as a food writer. Edinburgh is a great place to be based for that. It has one of the highest density of restaurants per capita, with all cuisines available and (almost) all budgets catered for. Wandering past old favourites which are shut or even boarded up is a mournful experience. How many of them will ever reopen?
As I write this, there is a suggestion that restaurants may be allowed to reopen in mid-July. Well, unless there is a change of heart on social distancing, I wouldn't get too excited. Wearing another hat, I recently interviewed some independent Edinburgh restaurateurs. All of them were making the best of a bad job by developing and adapting takeaway and food delivery businesses. While their approach varied, they were unanimous on one thing: they cannot reopen with a 2 metre rule in place. All said that 1 metre might be workable; however, that would see a maximum of 60 – 70% capacity, (compared with 30%). The normal overheads will return. In an industry with very tight margins, 2 metres would make no economic sense. Bearing in mind the fact that the furlough benefits will be reduced from August, and will disappear altogether after October, the future remains horribly uncertain.
Find more of Tom Johnston's food writing in his blog Tom's Food