Dorcas: How do you help small businesses survive a pandemic in Ghana?
Dorcas: How do you help small businesses survive a pandemic in Ghana?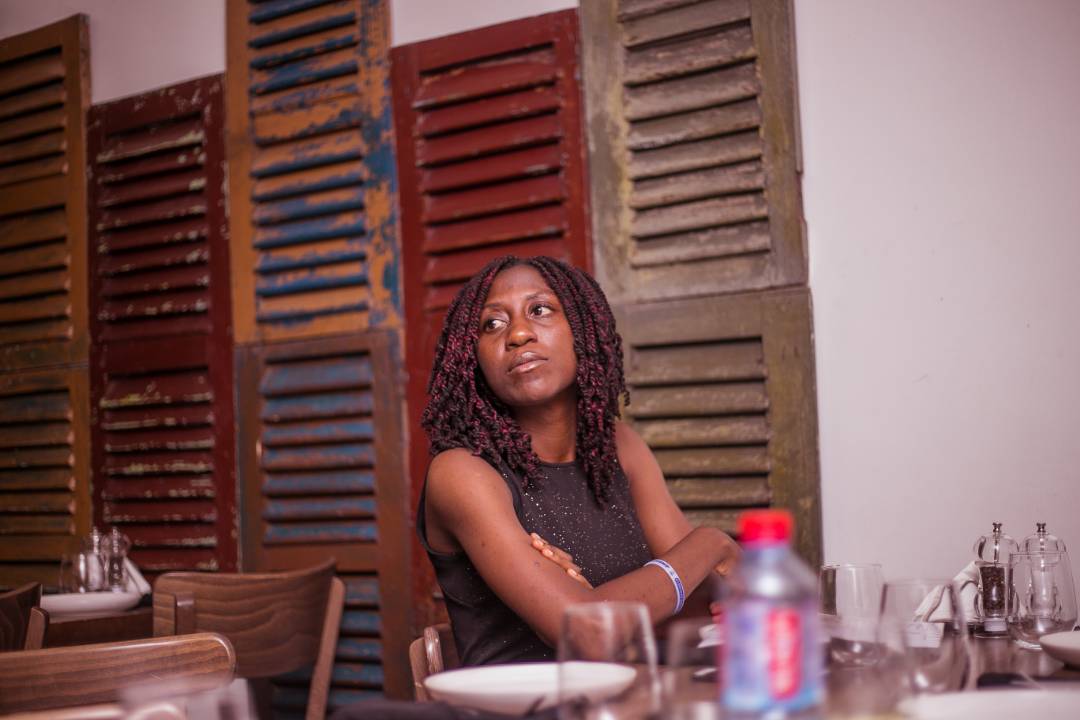 Reading Time:
3
minutes
Dorcas Amoh-Mensah remembers always being cold in Edinburgh when she was studying as a Global Mastercard Foundation Scholar. Now she's in warmer climes, in her home country of Ghana, adjusting

to a new way of living and supporting 

local businesses 

to continue beyond the challenges presented by Covid-19 through her work with 

the 

charity Challenges Worldwide. 
Degree: MSc Africa and International Development, 2017 
Who or what I treasure right now: God 
Song of the moment: Imole De by Tope Alabi, Ty Bello and George 
Life in Ghana has changed a lot. We had a lockdown, which lasted just three weeks, mainly because our economy really depends on small businesses and with the lockdown, many households were not able to survive because so many people live on daily wages from the goods they sell, often on the streets.  
Since lockdown lifted, we've been living this new life, observing all the necessary safety protocols, for example wearing a mask when you go out in public and social distancing on buses, which in the past would have been impossible because buses could be so crowded, you couldn't even turn! 
Even though the lockdown is lifted, people are still staying at home to ensure their safety. Church life has really been affected. In Ghana, a lot of us have social networks within churches and for me that aspect has really changed here. Now I sit at home and watch online services. It's been different but I'll say the church I attend has really adjusted to it quite quickly through trying to bring a personal view to it and helping people stay engaged spiritually even as we stay at home.  
I think this has been a good period for families to have some time out of their formerly busy lives. Being in each other's space, we can observe and learn from each other, which was sometimes missing before. For me, I was so busy. After work, I'd go to church and by the time I'd come home it was very late. Now, I just stay at home with my mum and chat and now I can easily tell if something is wrong and not going so well. Developing more intimate family bonds has been amazing. And I guess overall, I have come to really be appreciative of this. 
It's the SMEs – small and medium sized enterprises – which have been among the biggest hit in Ghana due to Covid-19.  Some have had to close temporarily, others are just not able to operate. According to some surveys, 60% say they might not survive should Covid-19 go on for a very long time.   
I work for Challenges Worldwide, where we support SMEs to make data–driven decisions and strengthen their operational systems so they are more efficient and can plan towards investing and scaling up. I have an undergraduate degree in business administration and a Masters in development from Edinburgh and I always wanted to find a way to bring those areas together.  
The government has offered some funding for SMEs but every business is in a mode of panic, so at Challenges Worldwide our Enterprise Resilience Programme is set up to help businesses come through Covid.  
We're here to say: "Relax. How is this affecting your business holistically? How is it affecting your income? Your people? Your operations?" We're helping these businesses create a plan, handholding them through these strands and coming up with recommendations and actions, identifying how much money they need to be able to weather this pandemic and come out successful. Then businesses can confidently seek funding.  
I have always believed in the SME ecosystem we have in Ghana, and in Africa, and that these companies could be the basis for economic transformation in the continent. I worry that if you lose SMEs during this crisis then we are facing a serious economic situation in the coming decades, so as much as possible, it's all hands on deck to do whatever we can to ensure that these businesses survive.  
But I must say there are some businesses that have really thrived because of Covid. So, it's not like all businesses have suffered. Just before the lockdown, food prices in the market shot up and a lot of market women had the opportunity to cash-in. Another good thing that has emerged through Covid is the innovation it has brought to Ghana. Now that it's harder to source items from other countries, there's more looking within to say: "what can I do?" So you see a lot of people coming up with innovations, for example handwashing stands that use solar systems. That's very exciting. Why did we have to wait till Covid to start all these things?