Hello and welcome to our April bulletin. Bringing you our usual mix of news, publications, project updates and much much more.


Our Outdoors drop-in event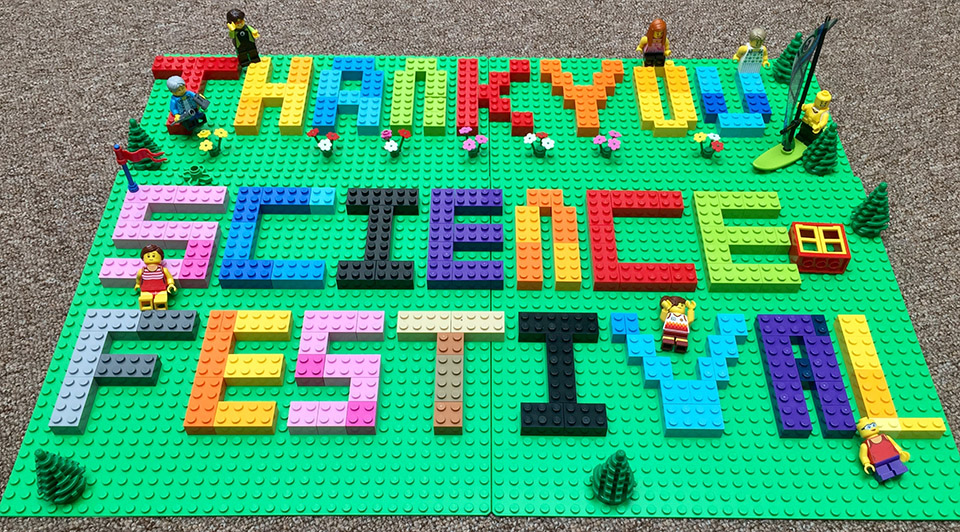 Thank you to everyone who took in our Experimentarium event at the Edinburgh International Science Festival (EISF) between 9th to 13th April at Summerhall. Hundreds of people took part in a number of interactive activities exploring how the outdoor environments we spend time in affect our health and wellbeing.
Over the 5 days of the Experimentarium over 1500 people visited the six events, including our own.
At Our Outdoors drop-in event:
300 leaves for our ideas tree were written about what people "like" and "don't like" about shared outdoor spaces
33 people told us what they "like" and "don't like" about outdoor spaces that include water
78 people wrote and drew on our graffiti wall to tell us about their favourite outdoor spaces and why?
Over 130 spaces that make people feel "happy and healthy" or "unhappy and unhealthy" were built using Lego
A big thank you to EISF and Summerhall for hosting us at the Experimentarium and to everyone at SCPHRP who helped develop and facilitate the event (Laura, Sam, Greig, John, Jillian, Kathleen and Ruth). A special thank you to Stuart England for constructing our event space and building our ideas tree and other props.
For further information, please contact Hannah at hannah.bigs@ed.ac.uk

An Evaluability Assessment of the Data Education in Schools programme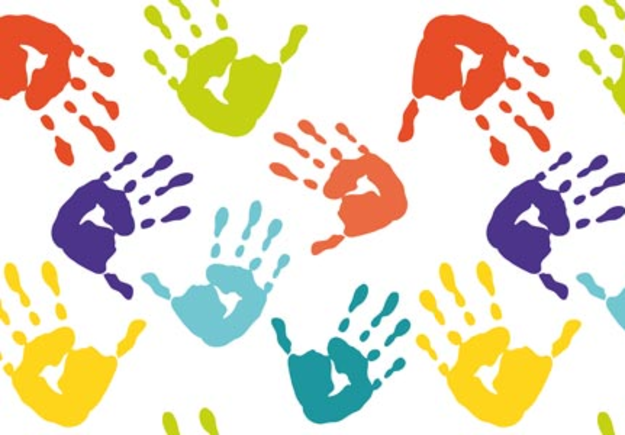 SCPHRP's Larry Doi and Laura Tirman, have recently received funding to undertake an Evaluability Assessment of the Data Education in Schools programme. The Evaluability Assessment will look at the outcomes for the Data Education in Schools programme and consider how best they can be evaluated. Data Education in Schools programme is part of the Edinburgh and South East Scotland City Region Deal (ESESCRD).
The ESESCRD (http://www.acceleratinggrowth.org.uk) is a partnership between local authorities, government, universities, colleges and other stakeholders. The local authorities include Edinburgh, Borders, Fife, and East, West and Mid Lothian. A major focus of the Deal is on data driven innovation; consequently there is a need to develop data education in schools to address the growing skills shortage in this area. The Evaluability Assessment process will involve a range of stakeholders across Scotland and will begin in May 2018. Please contact Larry at larry.doi@ed.ac.uk if you require further information about this project.

Pint of Science 
May 14
th
-16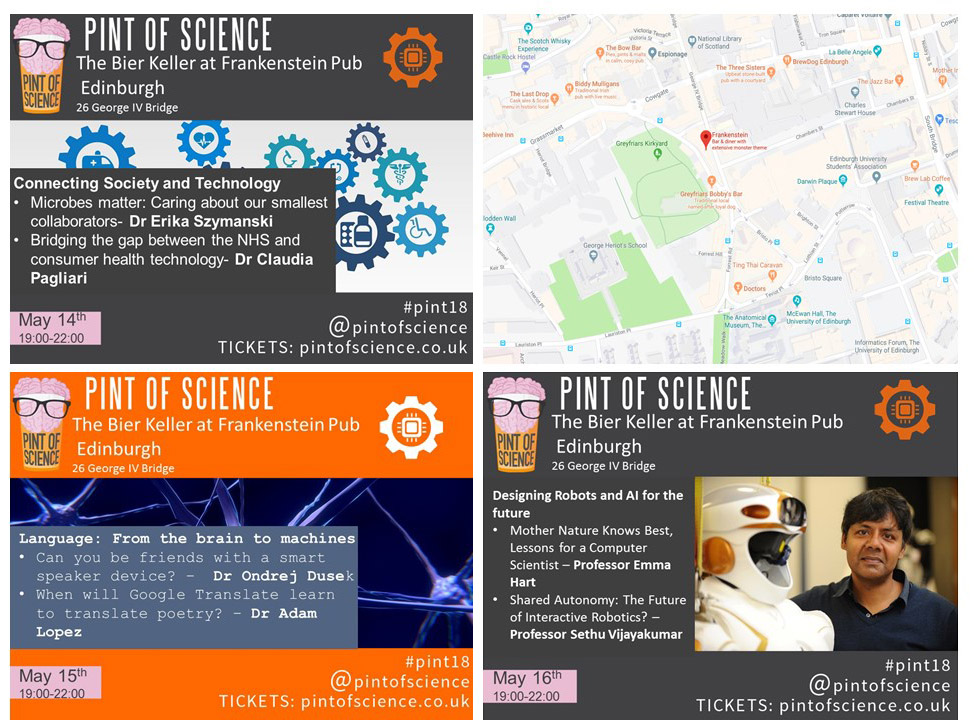 A 3 day festival that will take place in pubs around Edinburgh (and around the world), with different themes for each pub. The aim of Pint of Science is to have leading scientists give a talk about their research to the general public. The pub environment allows for a more relaxed atmosphere where the audience can engage with the research community in their city.
Dr Claudia Pagliari from the Usher Institute, University of Edinburgh will be giving a talk on health technology and society on May 14th.

Health in Mind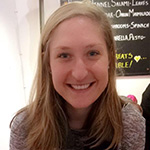 SCPHRP's Laura Tirman will be running the Edinburgh Half Marathon on 27th May for Health in Mind (a Charity promoting positive mental health and wellbeing in Scotland).
If you would like to lend your support and donate to Health in Mind, please visit Laura's JustGiving page: https://www.justgiving.com/fundraising/laura-tirman

Ingenious Women Scotland 2018 programme
SCPHRP's Louise Marryat recently attended the first of a series of three weekends of the Ingenious Women Scotland 2018 programme.
Ingenious Women Scotland brings together 30 women from across Scotland working in Science, Technology, Engineering and Maths (STEM). The programme aims to empower women in STEM roles to 'take control of their professional development and careers'. It covers three areas across the three weekends: creativity, cash and control. "As someone who tends to think of themselves as not terribly creative, in the traditional 'arty' sense, it was no surprise that I found the first weekend on creativity something of a challenge! We were taught, however, the daily techniques to practise in order to think more creatively. The first of these was to simply notice more of what we seen in terms of marketing around us. I was surprised how much of my daily life I screened out until starting this process. Other habits included recording, collaborating, and, my personal favourite, 'being weird'"!
For more info on IWS, and a great blog on the creativity cycle, see https://ingenious-women.com/2018/04/22/thinking-outside-the-triangle-and-the-creativity-cycle/

Adolescents and health-related behaviour: using a framework to develop interventions to support positive behaviours
Jan Pringle, Lawrence Doi, Divya Jindal-Snape, Ruth Jepson and John McAteer
http://rdcu.be/Kujx
Correspondence: jpringl2@exseed.ed.ac.uk

Exposure to liquid sweetness in early childhood: artificially‐sweetened and sugar‐sweetened beverage consumption at 4–5 years and risk of overweight and obesity at 7–8 years.
Macintyre, A. K., Marryat, L., and Chambers, S.
https://onlinelibrary.wiley.com/doi/full/10.1111/ijpo.12284

New report: A systematic review of adolescent physiological development and its relationship with health related behaviour
Adolescence is a time when major changes take place in the body.  As such, it is a unique period of change offering the chance to support young people's health. John McAteer, Jan Pringle and Ruth Jepson, with colleagues at NHS Health Scotland (Neil Anand & Emma Hogg), University College London (Sarah-Jayne Blakemore) and the University of Oregon (Kathryn Mills) recently published a report with the aim of understanding the relationship between bodily changes and health-related behaviours in adolescence.  The report concludes with a number of implications for research, policy and practice.
You can read more here (http://www.healthscotland.scot/publications/a-systematic-review-of-adolescent-physiological-development-and-its-relationship-with-health-related-behaviour)

Meta-ethnography: issues in conduct and reporting. Edinburgh Napier University's Sighthill Campus on Thursday 24 May from 1-4pm
An interactive workshop on meta-ethnography conduct and reporting as part of the International Institute for Qualitative Methodology's (IIQM) 'TQ2U' Travelling Workshop
Series.
The interactive workshop will give participants hands-on experience of some of the complex processes  in meta-ethnography conduct, including the analytic synthesis processes of 'translation' and 'synthesising translations.' It will also cover some of the challenges in reporting of meta-ethnographies.
Read more…

ScHARR Short Courses: RAPID REVIEW METHODS
1 day course – Thursday 17th May 2018
**Booking for this course will close 2nd May 2018**
Course Overview: If the review is to be delivered in a shorter time frame or a smaller budget it may seem inevitable that it will no longer be able to remain transparent, rigorous, exhaustive and comprehensive. What are the implications of any shortcuts that might be taken? Can we measure the impact of such shortcuts? Which methods might be adopted when undertaking a rapid review? What do commissioners want? What is the balance between working smarter and short changing the commissioners? How do you create a team that can work together more efficiently within a shorter timescale? These questions will be explored through a detailed examination of tools that can be used and adapted to meet the particular needs of each rapid review.
Link to further course information
https://www.sheffield.ac.uk/scharr/shortcourseunit/rapidreviews2018

2018 Active Travel Conference
Date: 30 May 2018 Venue: Perth Concert Hall
With a theme of 'Towards 2028  – seeing more people travel actively', the conference will look back at some of the achievements of the last ten years, but more importantly look forward to the next decade of promoting Active Travel in Scotland. Read more…



Become a Street Warrior Street Fit Scotland
If you are homeless, in a hostel, Bed & Breakfast, rehab, supported accommodation or feeling isolated, Street Fit Scotland want you to become a street warrior! Join them at Edinburgh Meadows for a free outdoor bootcamp (Beside the tennis courts).
Get fit in the fresh air – HAVE FUN AND FEEL FANTASTIC!
FROM: Wednesday 9th May 7pm – 8pm UNTIL: Wednesday 29th August 7pm – 8pm
Read more…

And finally…
Thank you for taking the time to read our latest bulletin.
We're always keen to hear from you too – so get in touch if you'd like to share your news, views and comments. In the meantime, it's bye from all of us at SCPHRP, until next time.
You can always find out more about SCPHRP via our website www.SCPHRP.ac.uk and follow us on twitter @scphrp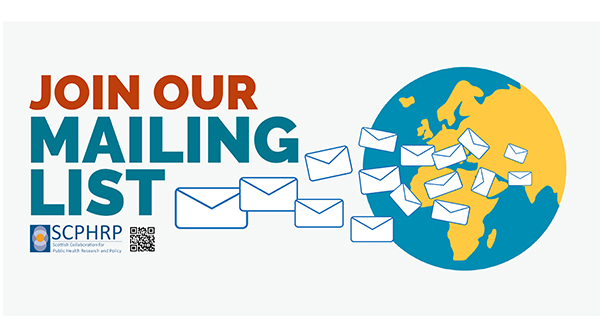 Share