Welcome to our January Bulletin 2018


……………………………………………………………………………………………………………………………………………………..
Healthy University of the Future Hackathon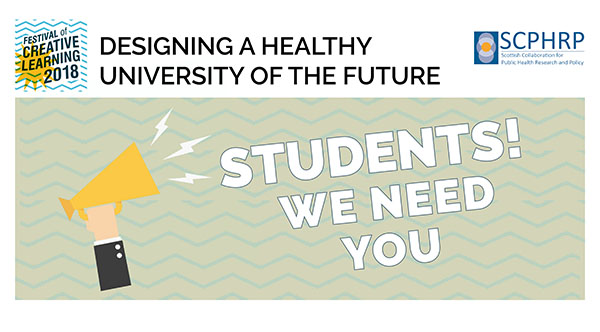 Join us to help design innovative solutions to improve student health. We are looking for students from across the University of Edinburgh to take part in a hackathon to design a 'Healthy University of the Future'. During the event, you will design solutions to key public health issues facing students, such as (but not limited to) mental health, physical inactivity and poor diet.

SCPHRP Visiting Expert Dona Milne
Dona is a Consultant in Public Health at NHS Lothian. She has worked in the area of children and young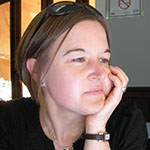 people's health and education within local authorities, the voluntary sector, Scottish Government and the NHS. She joins us as a visiting expert working with SCPHRPs Jan Pringle & John McAteer and Ross Whitehead & Eileen Scott from NHS Health Scotland to look at how we create the environments for what we are calling "trusted adults" to exist in our local communities.

FUNDING
Congratulations to SCPHRP's Hannah Biggs who has received funding from the Institute for Academic Development at Edinburgh University (IAD), the UoE innovation Initiative Grant. The funding is to evaluate Well!Bingo, a public health intervention for women over 55 in bingo clubs. This project is a collaboration with the University of Stirling.
AND congratulations to SCPHRP's Jane Hartley and Yvonne Laird, who have recently won several 'funding bids' for new and continuing work in 2018. The funding comes from the Institute for Academic Development at Edinburgh University (IAD), the UoE innovation Initiative Grant -Designing a 'Healthy University of the future' and from The Junction, an organisation that offers health and wellbeing services to the young people of North Edinburgh.
The funding will used to complete an evaluation of The Junction, host a series of creative workshops, run an event during the Festival of Creative learning and to research why student physical activity levels drop between the high school and university transition.

A new citizen science project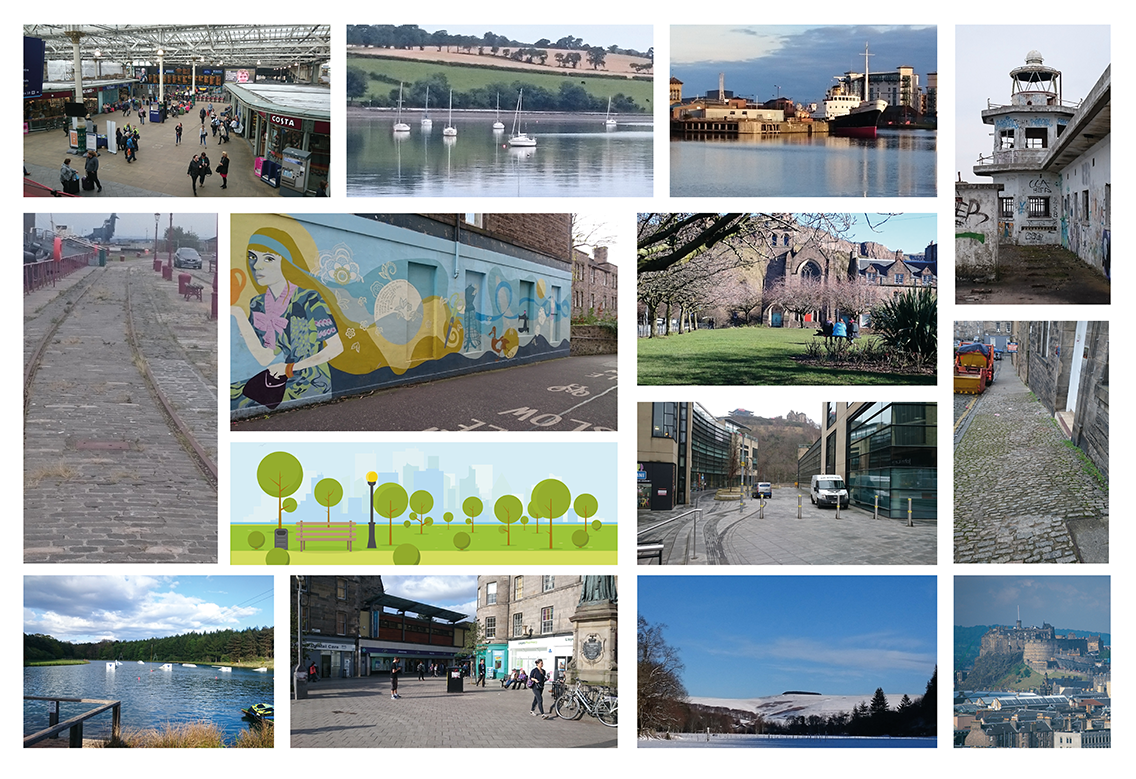 SCPHRP is beginning a new citizen science project exploring how shared (public) outdoor spaces affect health and wellbeing. This project is supported by the Medical Research Council (MRC) who in the summer of 2017 selected the project as their citizen science project.
In the next couple of months SCPHRP will be engaging with members of the public to inform the development of a survey and the project as a whole. Later in the year we will be hoping to engage more members of the public to collect data in a whole range of local outdoor spaces, from streets and town squares to beaches, public parks and beyond.

Stigma, Health and Inequality workshop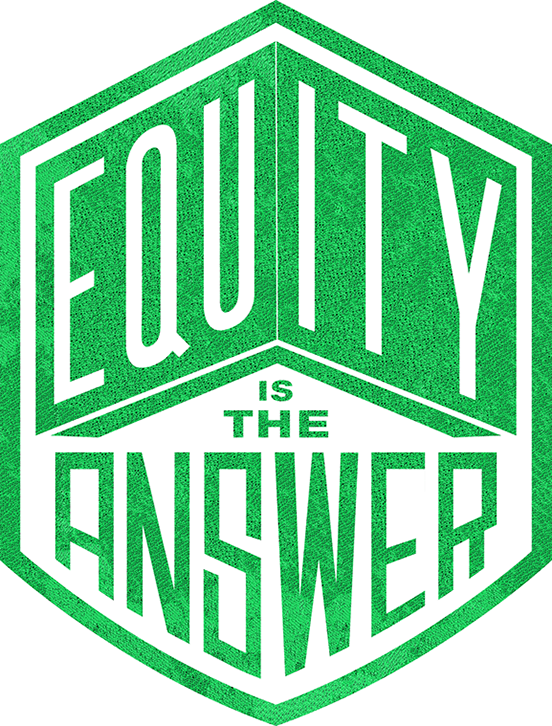 Greig recently attended a two-day workshop on Stigma, Health and Inequality at Cardiff University, where he gave a presentation titled Poverty Stigma and Health Inequalities in Scotland. This presentation covered research that has been conducted in collaboration with The Poverty Alliance and University of Strathclyde, the findings of which will be available soon. For more information on this work, please contact Greig: Greig.inglis@ed.ac.uk
Oli Williams, from the University of Leicester, also presented an exhibition at the Stigma, Health and Inequality workshop called Equity is the Answer. The exhibition highlights the social determinants of health as the primary drivers of health inequalities, and all of the works are available to view on the exhibition website Equity is the Answer.
These works have been created as a public resource to promote health equity so if you would like to use any of them in your lectures or presentations just contact Oli (osw3@le.ac.uk) and he will send you high-resolution copies.

PUBLICATIONS
Yvonne Laird – Physical activity, diet and other behavioural interventions for improving cognition and school achievement in children and adolescents with obesity or overweight
http://onlinelibrary.wiley.com/doi/10.1002/14651858.CD009728.pub3/full
Ruth Jepson – A physical activity intervention in a Bingo club: Significance of the setting
A physical activity intervention in a Bingo club: Significance of the setting – Josie MM Evans, Jenni Connelly, Ruth Jepson, Cindy Gray, Ashley Shepherd, Dionne Mackison, 2017

Senior Dietary Assessment Specialist
The University of Cambridge is looking to recruit a Senior Dietary Assessment Specialist to play a leading role in establishing a new dietary assessment platform.
The closing date is 11 February 2018. Further information can be found at http://www.jobs.cam.ac.uk/job/16363/

'Conflict, it's all about the brain…or is it?' conference
Jane Hartley was fortunate enough to attend the Scottish Centre for Conflict Resolution's national conference 'Conflict, it's all about the brain…or is it?'
It was a fantastic day held at the Glasgow Science Centre with really interesting speakers. The day was showcasing new work around 'the emotional homunculus', the drug cabinet in your mind!
Check it out here: http://scottishconflictresolution.org.uk/homunculus

Renee got married!
Our lovely ex-SCPHRPer Renee Ingram has gone and got married! We wish Renee and her new husband Al all the best for the future.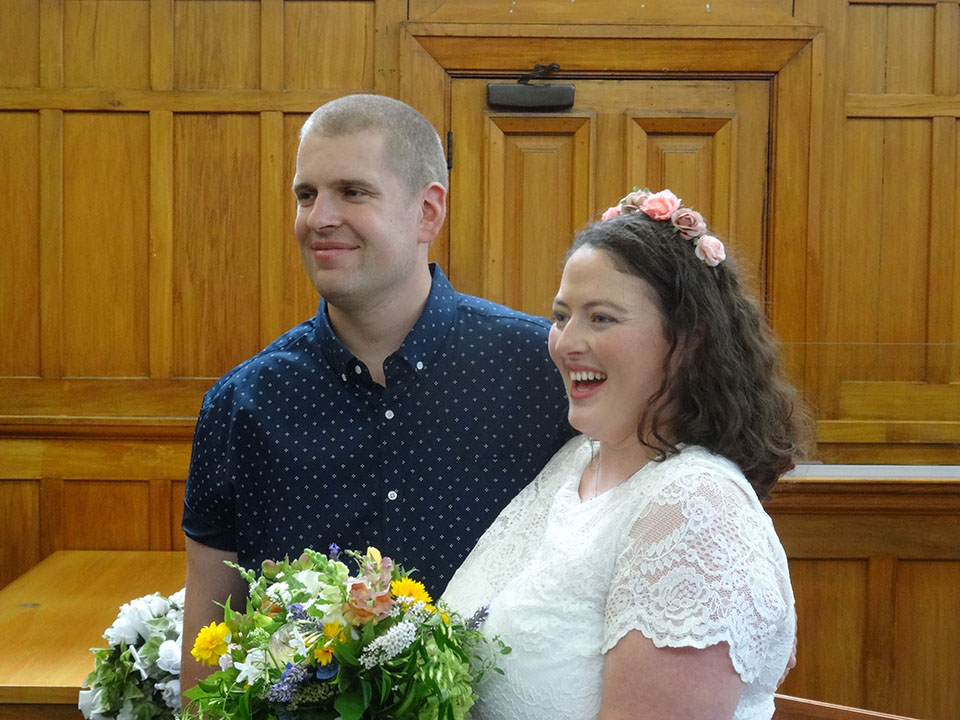 Join our mailing list
If you'd like to keep up to date with our news, projects, videos, events and publications join our mailing list.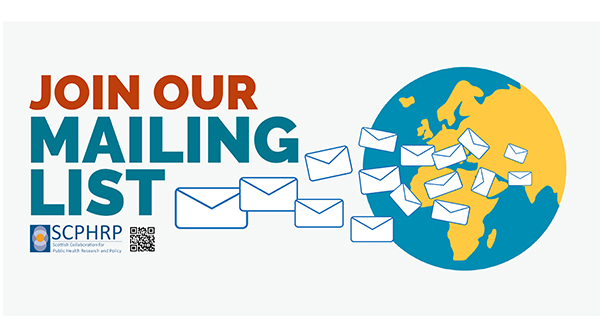 The Scottish Collaboration for Public Health Research & Policy (SCPHRP) vision is to develop Scotland as a leader in public-health intervention research for equitable health improvement through catalysing strong researcher/research-user collaborations that ensure timely, robust, policy relevant research that is created with – and used by – key decision-makers.
Share