Read all about our recent developments at the Scottish Collaboration for Public Health Research & Policy (SCPHRP).
---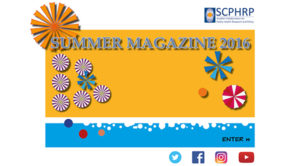 Welcome to our Summer magazine. This edition of the magazine is the first that we have presented as an interactive e-book. This format allows us to present our content in a – hopefully – more engaging way. It also provides us with the tools to bring you more content through the use of embedded videos and hyperlinks. If you have any feedback, we'd be very grateful if you could send it to Sam at samantha.bain@ed.ac.uk
Hope you enjoy!
---
Latest Publication:   Robertson J, Jepson R, Macvean A, Gray S, (2016). Understanding the Importance of Context: A Qualitative Study of a Location-Based Exergame to Enhance School Children's Physical Activity. PLOSONE http://dx.doi.org/10.1371/journal.pone.0160927
---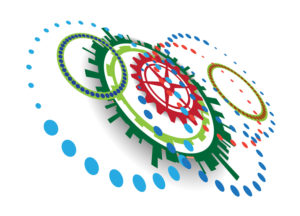 SCPHRP Development Awards are currently accepting applications for a new funding scheme for third sector and policy/practice Working Group members. This is part of our ongoing commitment to enhance the capacity of the Scottish public health workforce to contribute to, and utilise research, via appropriate career development opportunities. Applicants can seek funding for a number of career development activities, including:
Attendance at a relevant conference, including registration, travel and accommodation costs.
Attendance at a relevant seminar/workshop, including registration, travel and accommodation costs.
Further education opportunities, including relevant modules/courses.
Travel to meet with a key figure in a related field, where such a meeting is likely to benefit your work.
Applications will be accepted throughout the year, until all available monies (£5,000 per working group) have been allocated. To register as a member of any of the working groups, please visit: http://www.scphrp.ac.uk/join-a-working-group/ and contact the relevant Working Group Fellow for further information.
---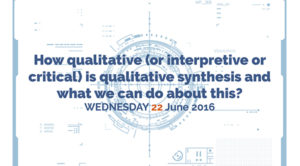 Thanks again to everyone who attended the seminar on 'How qualitative (or interpretive or critical) is qualitative synthesis', it was a huge success and you can watch the seminar here.
And you can also watch 'SCPHRP meet George' here.

---
SCPHRP's vision is to develop Scotland as a leader in public-health intervention research for equitable health improvement through catalysing strong researcher/research-user collaborations that ensure timely, robust, policy relevant research that is created with – and used by – key decision-makers.
If you would like to join our mailing list – go to www.scphrp.ac.uk
Share