Read all about our recent developments at the Scottish Collaboration for Public Health Research & Policy (SCPHRP).
---


THE EVIDENCE EXERCISE
The Evidence Exercise – Final episode No 9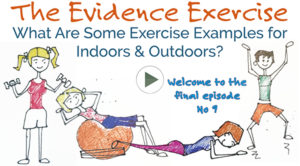 Funded by The University of Edinburgh 'Innovation Initiative Grant', The Evidence Exercise is a nine-part series focusing on the research and evidence for including physical activity in our lives. We discuss the science and bust some myths! From 1st June 2016 – and every Wednesday after – a new video will go up covering topics such as What Happens to Our Heart When We Exercise? and Are Diets Good for Us?
A complete playlist of all nine videos can be found here: https://youtu.be/oNp0P1HTNAY?list=PLStuv5_Y5MddNEJ3jTmBRxgDcb6dKyJKv
Subscribe to the SCPHRP YouTube channel to get alerts.

QUALITATIVE SYNTHESIS EVENT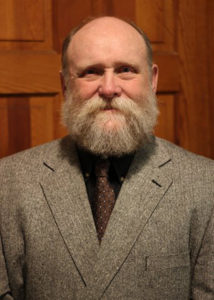 A Q&A with the lovely George Noblit who presented his talk in June on How qualitative (or interpretive or critical) is qualitative synthesis and what we can do about this?
 Watch the Q&A video here..https://youtu.be/gjqejKcXzDU
More about George here..


JANE HARTLEY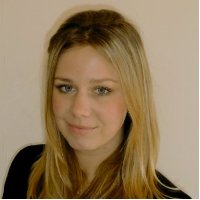 Jane has been busy this month. She attended a conference in London on Yoga, Education and Well Being. The purpose of the conference was to discuss the most effective application of yoga in schools to promote positive mental health and wellbeing http://www.yogacampus.com/workshops/instill-conference-2016-on-yoga-education-and-well-being-in-schools
And then The world's leading scholar on yoga research from Harvard Medical School https://kripalu.org/about/kripalu/faculty/sat-bir-s-khalsa
Together with the rest of SCPHRP Jane attended the UKCRC16 conference in Norwich and presented The development of an intervention for parents with teenage children in Scotland: CARE
Also this month, Jane has been invited by Diane Marr to become a member of the Advisory Board for the Scottish Cyrenians – Scottish Centre for Conflict Resolution. They do a lot of work with young people and with parents and carers so there are lots of potential areas for collaboration http://scottishconflictresolution.org.uk/

DARYLL ARCHIBALD: Conference update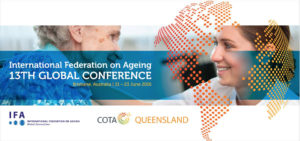 SCPHRP's Later Life Fellow Daryll Archibald, travelled to Australia in June to attend two international conferences and present work on different aspects of his Green Gym collaboration with The Conservation Volunteers (TCV) Scotland.
Firstly, Daryll attended the International Federation on Ageing (IFA) 13th Global Conference in a wonderfully warm and sunny Brisbane. The conference had two central themes: Disasters in an Ageing World and Age Friendly Cities and Communities. Daryll contributed to the latter theme and focused his talk on the potential of TCV Green Gyms to promote the uptake of environmental volunteering opportunities for older people living in socio-economically disadvantaged areas.
Daryll then went on to the cooler climes of Melbourne the following week to attend the 9th World Congress of Active Ageing (WCAA) organised by the Institute of Sport, Exercise and Active Living (ISEAL), Victoria University. His talk at the WCAA featured in a well-attended session on 'Active Ageing in the Community' and focused on the components of TCV's Green Gym programme such as raised beds for growing fruit and vegetables that can facilitate community active ageing for older people of all physical capabilities.

EVENT: Let's collaborate for impact


Evaluation Support Scotland (ESS) would like to invite you, on behalf of the Scottish Third Sector Research Forum, to attend its third annual event to broker relationships between the third sector and academia. This year's event, Let's collaborate for impact, will take place on Tuesday, 13 September 2016 between 10 am and 4 pm in Victoria Quay, Scottish Government, Commercial Street, Edinburgh, EH6 6QQ.
This event is for the third sector, academia and brokers interested in collaborating for impact. Attendees will get an opportunity to:
Contribute to an improved understanding of what impact means in third and academic sectors
Identify practical steps to effective collaboration for greater impact
Have networking opportunities to share ideas with others.
To download the programme for this event and to book please visit: http://www.evaluationsupportscotland.org.uk/workshops/events/101/.

EVENT: "A Sense of Belonging 2" – Dialogue Events 2016
Perinatal mental health and infant mental health

Date: Tuesday 23rd August
Time: 13:00 – 16:30
Location: A Sense of Some Place, Walpole Hall, Palmerston Place, Edinburgh EH12 5AW
As we come to the end of 'A Sense of Belonging' (2011 – 2016) we are beginning with colleagues and stakeholders to discuss the content and priorities of A 'Sense of Belonging 2'.  This will be a ten year  strategy building on what we have achieved to date, taking due account of the national policy context and changing health and social care, housing and welfare  landscape.
Places are free but limited to 70. If you would like to attend this event or would like further information please contact: Email: mentalhealth.admin@nhslothian.scot.nhs.uk
If would like to attend please register by: Monday 15th August 2016; all places will be confirmed by 16 August.
---


SCPHRP Development Awards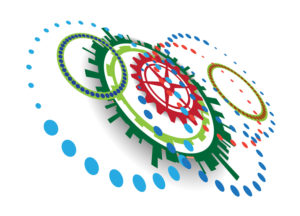 We are currently accepting applications for a new funding scheme for third sector and policy/practice Working Group members. This is part of our ongoing commitment to enhance the capacity of the Scottish public health workforce to contribute to, and utilise research, via appropriate career development opportunities. Applicants can seek funding for a number of career development activities, including:
Attendance at a relevant conference, including registration, travel and accommodation costs.
Attendance at a relevant seminar/workshop, including registration, travel and accommodation costs.
Further education opportunities, including relevant modules/courses.
Travel to meet with a key figure in a related field, where such a meeting is likely to benefit your work.
Applications will be accepted throughout the year, until all available monies (£5,000 per working group) have been allocated. To register as a member of any of the working groups, please visit: http://www.scphrp.ac.uk/join-a-working-group/ and contact the relevant Working Group Fellow for further information.
---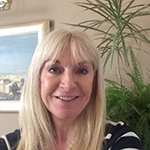 JAN PRINGLE
Symon, A., Pringle, J., Cheyne, H., Downe, S., Hundley, V. et al (2016). Midwifery-led antenatal care models: mapping a systematic review to an evidence-based quality framework to identify key components and characteristics of care, BMC Pregnancy and Childbirth, 16:160, DOI: 10.1186/s12884-016-0944-6




DARYLL ARCHIBALD
Archibald, D., Patterson, R., Haraldsdottir, Hazelwood, M., Fife, S., & Murray, S. A. (2016). Mapping the progress and impacts of public health approaches to palliative care: a scoping review. BMJ Open, 6, doi:10.1136/bmjopen-2016-012058.


---
SCPHRP's vision is to develop Scotland as a leader in public-health intervention research for equitable health improvement through catalysing strong researcher/research-user collaborations that ensure timely, robust, policy relevant research that is created with – and used by – key decision-makers.
If you would like to join our mailing list – go to www.scphrp.ac.uk
Share