Read all about our recent developments at the Scottish Collaboration for Public Health Research & Policy (SCPHRP).
---



The EVIDENCE EXERCISE YOUTUBE Series: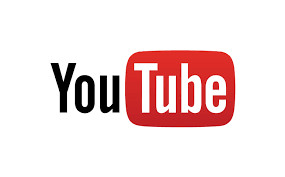 Funded by The University of Edinburgh 'Innovation Initiative Grant', The Evidence Exercise is a nine-part series focusing on the research and evidence for including physical activity in our lives. We discuss the science and bust some myths! From 1st June 2016 – and every Wednesday after – a new video will go up covering topics such as What Happens to Our Heart When We Exercise? and Are Diets Good for Us?
Subscribe to the SCPHRP YouTube channel to get alerts.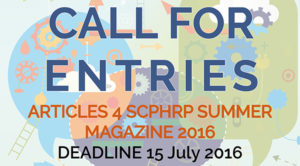 CALL FOR ENTRIES:
We're currently planning our Summer 2016 magazine. If you have any articles you'd like to send us for the mag, please contact Sam Bain (samantha.bain@ed.ac.uk) or John McAteer (john.mcateer@ed.ac.uk).

Launch of Death on the Fringe 2016:



A series of shows at the Edinburgh Festival Fringe that look at death and dying from different perspectives – some serious, some comical – but all contributing to thinking about what it means to live well and die well.
Co-hosted by the Scottish Partnership for Palliative Care and Edinburgh University's Primary Palliative Care Research Group, the launch event will provide a taste of some of the diverse performances taking place as part of this year's Death on the Fringe
Death on the Fringe is part of our Good Life, Good Death, Good Grief work to promote more openness about death in Scotland so that people are aware of ways to help each other through the difficult times that can come with death, dying and bereavement. Death on the Fringe embraces artistic endeavours which promote exploration and discussion of these subjects.
Last year's launch event was extremely well received, and we were treated to excerpts from a range of different shows. I've attached an invitation and very much hope you can join us for a free drink from local undertakers and a preview of some of the shows, in the Old Anatomy Theatre at Teviot, in the evening of Friday 5th August. It will be great fun!
Please register via the following link: https://deathonthefringe.wordpress.com/

GRAPHIC MEDICINE CONFERENCE: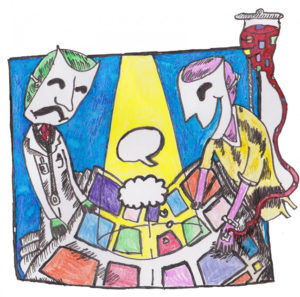 Sam Bain will be attending the Graphic Medicine conference in Dundee on 8 July.
The theme of this year's conference, Stages & Pages, invites us to think about comics and healthcare in relation to performance in its myriad conflicting and complementary forms, from the clinical, to the social, and to the theatrical. Both clinicians and patients alike often feel the need to live up to prescribed roles both on and off the medical stage. This conference will consider the various ways in which comics address these issues.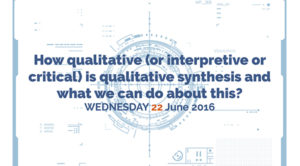 QUALITATIVE SYNTHESIS EVENT: Thanks to everyone who attended the seminar on 'How qualitative (or interpretive or critical) is qualitative synthesis'. It was a huge success and we'll be posting all the information from the seminar soon – including pics, video and a Q&A chat with George W. Noblit.

CARE EVENT UPDATE: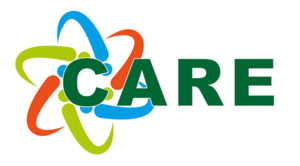 Thanks to you all for coming to John & Jane's CARE event. It was a full house and some great ideas were shared and contacts made. Our teenage carer/parenting programme is moving forward!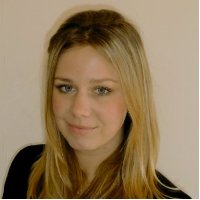 JANE HARTLEY: attended the The Centre for Research on Families and Relationships (CRFR) 5th international conference, here in Edinburgh. The conference offered  delegates opportunities to attend seven streams, skills taster sessions and take part in a dynamic closing session on creating research impact.
AND  was also in Cardiff for the Decipher's short course on developing and evaluating interventions.
More info to follow..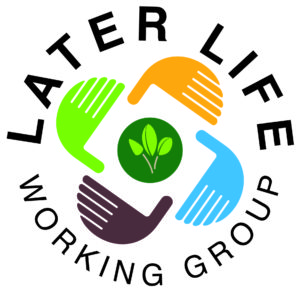 SCPHRPs Later Life Daryll Archibald: is still in Australia presenting work at two conferences. The first was the International Federation on Ageing's 13th Global Conference in Brisbane, where he presented at a special session on the creation of Age Friendly Cities and Communities. And is now in Melbourne to attend the World Congress on Active Ageing.
"At both conferences I'll be presenting on different aspects of my Edinburgh Uni Innovation Grant-funded work on the Impacts of attending a Green Gym programme for older people in Glasgow. If you'd like more info about what these different aspects are, email me at daryll.archibald@ed.ac.uk. One other thing is that my travel for the trip is being part funded by an Early Career Researcher Travel Award from the Usher Institute".
Daryll will give us an update on how it all went on his return.
 
---


MRC Senior Group Engagement Officer
This is an important role which supports the Group Engagement Team in delivering the group engagement (internal communications to MRC staff and the wider community of MRC-funded researchers) elements of the Corporate Communications Strategy, in particular to increase engagement by promoting and supporting a culture of dialogue across the MRC community. The post-holder implements engagement activities with MRC community audiences. The role has a particular focus on effective utilisation of the corporate intranet site (the Hub), ensuring that it plays a pivotal role supporting employee engagement across the MRC.
Please note that the location of this post has been reviewed and it can be based in either London or Swindon.
For an informal discussion to find out more, please contact Simon Kearney-Mitchell, MRC Group Engagement Manager (kearney-mitchell@headoffice.mrc.ac.uk or 01793 416341)
Band 4, open to internal and external candidates
All applications must go via the Oracle I-Recruitment site, search for reference IRC 223673
Deadline: 10 July 2016

Scottish Physical Activity Research Connections: Registration and call for abstracts are now open for SPARC (Scottish Physical Activity Research Connections), an exciting new networking event for those interested in physical activity in Scotland.
This event will bring together representatives from research, Scottish Government and stakeholder organisations to discuss current physical activity research relevant to policy and practice, and will result in the establishment of a Scottish physical activity network to be known as Scottish Physical Activity Research Connections (SPARC). The network will provide an evidence base for physical activity policy and practice in Scotland.
Our keynote speaker will be internationally renowned expert, Professor Billie Giles-Corti, Director of the McCaughey VicHealth Community Wellbeing Unit, University of Melbourne and Lead Investigator of the NHMRC Centre for Research Excellence in Healthy Liveable Communities.
This event is free and lunch will be provided. The closing date for registration is 12 October 2016. For further information and to register please go to https://www.eventbrite.co.uk/e/scottish-physical-activity-research-connections-sparc-tickets-25017157993?utm_term=eventurl_text#tickets.

FUNDING AVAILABLE for Policy and Practice members of the Working Groups: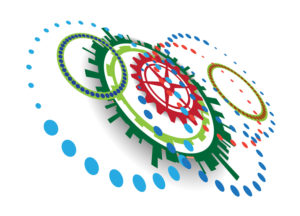 Are you a policy or practice member of one of our Working Groups? Are you looking to supplement or learn new skills, attend a conference, or explore an idea of relevance to public health? If the answer to these questions is yes, then our Development Award funding scheme may be of interest!
SCPHRP is committed to enhancing the capacity of the Scottish public health workforce to contribute to, and utilise research, via appropriate career development opportunities. Applicants to the scheme can seek funding for a number of career development activities, including:
Attendance at a relevant conference, including registration, travel and accommodation costs.
Attendance at a relevant seminar/workshop, including registration, travel and accommodation costs.
Further education opportunities, including relevant modules/courses.
Travel to meet with a key figure in a related field, where such a meeting is likely to benefit your work.
Applications will be accepted throughout the year, until all available monies (£5,000 per working group) have been allocated. To register as a member of any of the working groups, please visit: http://www.scphrp.ac.uk/join-a-working-group/ and contact the relevant Working Group Fellow for further information.

---
SCPHRP's vision is to develop Scotland as a leader in public-health intervention research for equitable health improvement through catalysing strong researcher/research-user collaborations that ensure timely, robust, policy relevant research that is created with – and used by – key decision-makers.
If you would like to join our mailing list – go to www.scphrp.ac.uk
Share