Isabelle Goldie Director of Development and Delivery at the Mental Health Foundation opened the day by stating that it's now imperative that we start connecting up mind and body, and that we start addressing mental health promotion in young people. This was echoed by Geraldine Strathdee, National Clinical Director Mental Health in NHS England, stating that we need to stop doing separate mind-body care. 'This is an exciting and radical time: the Descartian false premise that mind and body exist separately looks to be finally on its way to the grave…'
Helen Lowey, Consultant in Public Health at Blackburn with Darwen Borough Council, discussed the Adverse Childhood Experiences Scale and shared that those who have experienced adverse childhood experiences, and who are untreated, may be caught in long-term fight-flight-freeze responses thereby creating ' a future chronic health disaster'.
TED talk on this: How childhood trauma affects health across a lifetime

Triple Ps Matt Buttery promoted parenting interventions for of mental health public health promotion both for the children and their parents/carers. NICE guidelines now state that parenting programmes should be prescribed as a first port of call for child mental health issues, and that the greatest agents for child mental health are parents. This chimes with the recent completion of the design of The Care Project by SCPHRPs Jane Hartley and John McAteer in which the wellbeing of the kinship carers of teenagers is a foundational component of the parenting intervention.
The final talk of the day was by Premier League footballer Clarke Carlisle who talked about his Foundation for Dual Diagnosis. His message, consistent with the day's other speakers, was that we must lower the age at which we introduce mental health education, and we must explicitly address the connection between physical and mental health.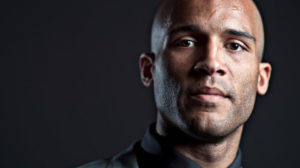 More info on the Mental Health: The Five Year Plan Conference
Share