Take Five Minutes to read about recent developments at the Scottish Collaboration for Public Health Research & Policy (SCPHRP):
News & Events
If you would like to make suggestions regarding a SCPHRP event – including potential collaborations or speakers, would like to share articles and papers, or publicise your own event please feel free to contact a SCPHRP Fellow or Renee Ingram (renee.ingram@ed.ac.uk).
Event: 23 September 2014 – The University Promotion Process for Academics. Lunch time talk on the promotion process for academics within the University of Edinburgh. Register here (University of Edinburgh only).
SCPHRP Event: 22 October 2014 – Protecting Young People in Transition. 1pm – 3pm. Venue to be confirmed (Edinburgh based). Register here.

 Transitions in adolescence and young adulthood include those that are biological (child to adult), educational/vocational (school to employment, or unemployment), financial (financially dependent to financially independent), etc. Today's young people experience transition in an inconsistent set of economic and social conditions. Transitional periods impact upon a range of outcomes including physical activity, diet, and substance use, all of which can have implications in the short and long-term. This seminar is a learning event geared towards understanding transitions in adolescence from research, policy, and practice perspectives.   The seminar will be followed by a short panel discussion.

Event: 04 Nov 2014 – Are you in a healthy place right now? Neighbourhood food environments, diet and health. Research and policy meeting.This meeting, organised by the UKCRC Centre for Diet and Activity Research (CEDAR), will feature presentations by leading researchers and policymakers in this field, and will provide plenty of time for discussion and interaction. Read more.
SCPHRP Working Group Event: 13 Nov 2014 –An event exclusive to members of the SCPHRP Working Groups designed to bring all four Working Groups back together to celebrate a successful first year. Register here (Working Group members only).
Event: 19 – 20 November 2014 – Preconference 7th European Health Conference. Adaptation of health promotion and disease prevention interventions for migrant & ethnic minority populations: policy, practice and research.Read more.
Course: 8 – 12 December 2014 – 10th Year Anniversary Crash Course on Concepts of Epidemiology. Read more.
Event: 26 – 28 August 2015 – The Farr Institute's First International Conference. Register interest – farrscotland-administration@dundee.ac.uk
SCPHRP Magazine – The SCPHRP Summer 2014 magazine is now available online. You can also request a physical copy. Featured articles include: The STAND Awards; 'Reducing health inequalities in the early years — what should Scotland do next?';  An interview with Susan Lowes from Voluntary Health Scotland; and The Well!Bingo project.
Call for Contributions –  We are starting to collect articles for our next magazine. If you have any 'relevant to SCPHRP' articles you would like to submit i.e. researched work, projects or project updates, published papers, please contact Sam Bain (Samantha.bain@ed.ac.uk). Size wise…it can be between 100 to 300 words with any links, logos, images would be great (please make sure there is authorisation to use any images and logos in print and on the web). DEADLINE for any submissions is Monday 06 October 2014.
You can view all past SCPHRP magazines on our website http://www.scphrp.ac.uk/
Papers and Publications
Project Report: Good Lives and Decent Societies (GLADS). Scottish Universities Insight Institute. August 2014. (PDF £0)

Good Lives and Decent Societies (GLADS) was a knowledge exchange seminar series funded by the Scottish Universities Insight Institute exploring the concept of wellbeing and its relevance for policy and practice. It included a wide range of academic, public, private and third sector stakeholders with an interest in the wellbeing agenda, including representatives from SCPHRP and other public health policy researchers and practitioners.

Guide: Evidence for Success: The guide to getting evidence and using it. August 2014. Knowledge Translation Network (KTN). August 2014. (PDF £0).

This guide responds to a demand amongst third sector organisations for guidance on how to use evidence to influence policy and practice.
Useful Links
Filmed Events:
Presentation by Dr Harry Burns. Adolescent Health and Wellbeing – Time to Do Things Differently? Watch here.
Presentation by Ruth Jepson. Intervention Programmes to Prevent Multiple Risk Behaviour. Watch here.
SCPHRP films most of the events we host. You can watch past events on our YouTube Channel.Visit the YouTube Channel.
Top  Tweets from @scphrp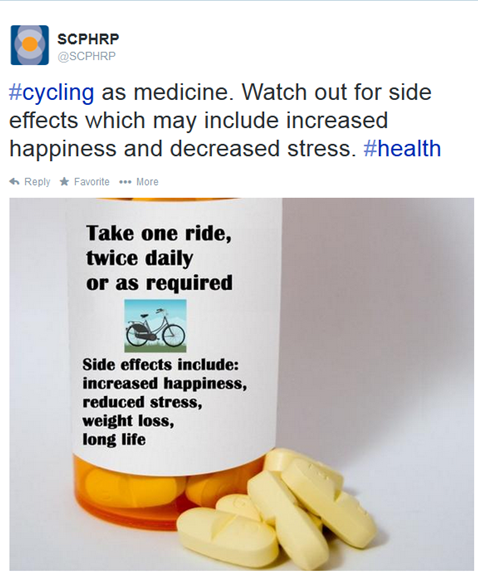 SCPHRP's vision is to develop Scotland as a leader in public-health intervention research for equitable health improvement through catalysing strong researcher/research-user collaborations that ensure timely, robust, policy relevant research that is created with – and used by – key decision-makers.
Subscribe to the SCPHRP mailing list.
Share