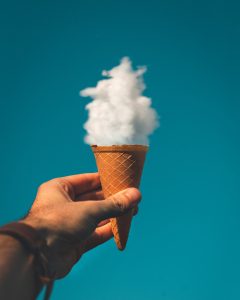 It is probably fair to say that all of us have procrastinated at some point during our PGR career. However, how many of us can honestly say that they have used the time writing a whole blog post using word play?! Rhys managed to transform what started as a recurrent joke in the PGR office into a creative letter to the PGR community. If you would like to procrastinate for a few minutes today, why not read Rhys-earch Bow's latest blog?
To misuse a phrase for my own devious needs: with great power, comes great rhys-ponsibility.
This post is all about exploring puns – why? Because I realised, I could exploit the similarity in the sounds between my name and many words we come across within Rhys-earch activities. So, I present to you the special take over edition of – Rhys-earch Bow (Mwhahahahaha).
Whilst writing this, I feel a disclaimer must be written; some of you may find these puns to be ir-rhys-istable, and I can't blame you. It was only rhys-ently that I realised just how far I could use my name for ir-rhys-ponsible punnage. And now the whole world (all 20 odd readers of this post) will have to tolerate the self-indulgent word play (I modestly accept that using my name for making a pun is possibly the most self-indulgent use of self-indulgent word play). At some point, you will read some of the puns and decide that as an author, I am taking things too far. To that, I will argue that my writing is simply being "rhys-sourceful" in finding puns… also, it should be noted that I fuel myself on the discomfort others feel from coming across puns… hence the pundemic included in this post. If by incredibly poor fortune you find yourself developing "cy-rhys-osis" after reading this post, I suggest you undertake the following steps:
Appreciate the difference between correlation and causation (and for the love of what little remains of my dwindling bank account, do not sue me).
Enjoy the brief relief that humorous irony will provide a short rhys-ess the discomfort of suffering actual cirrhosis.
Try to come up with your awful puns to inflict on those around you. It won't help with any medical condition*, but it will give you the joy of making your own puns **.
*  As far as I am aware, there is no current research on the efficacy of pun creation as a cure for medical conditions. A lack of evidence is no justification of undertaking research though and would instead thoroughly recommend going for medical treatment. So instead, I recommend using puns as a therapy supplement **.
** Despite there being no empirical evidence of the efficacy of pun creation as a cure for medical conditions for the pun creator, I have plenty of subjective evidence that pun creation is almost always irritating for pun listeners ***.
*** This side note contains no real information; it was placed out of curiosity to see if: a) any of you would actually read these and b) to mildly irritate the readers for my own pleasure.
By this point, you may be wondering if there was an opportunity for a rhys-et on the decision to let me write this post? Perhaps you want to act now to prevent irreversible damage to your precious time? Well, it's too late. I'm here now and soon no-one will be able to rhys-ist the cumulative charm of these awful puns. Besides, it feels like we're approaching a rhys-ession in the economy. Creating puns like this is a great way for me to save money that would otherwise be spent on smashed avocado's, fancy coffees, entertainment subscriptions and generally just living. Fancy house mortgage, here I come. And besides, if you complain hard enough, it will give me an excuse to write about "rhysind" culture (granted it doesn't sound as catchy as cancel culture, but "rhysind" is a fancier word with the same meaning).
Best wishes,
Rhys (no pun intended… here).

Share