I completed my master's degree at the University of Edinburgh in 2018.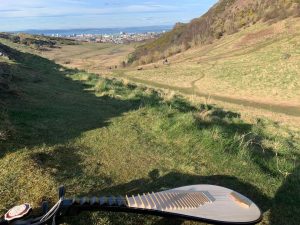 Although it was only one year long, I would like to say it was the most wonderful period in my life. I met several people from different countries, and some of them even accompanied by their family members. In China, most people have a fixed life, and I was one of them. Young adults usually finish high school at the age of 18, and then they go on to universities. After their undergraduate studies, some of them may choose to continue their study, others may go to work. Once they get married, it is nearly impossible to go back to schools. I thought this pattern was normal until I met my classmates in Edinburgh.  
Now I am a PhD student, with a lot of experience to share. I have jotted down a list of my experiences below: 
Many people in my life thought I should get married and go to work, rather than getting a PhD in a foreign country. This is because, I will be 28 years old when I graduate. That age is considered too 'late' to get married, and I will have a label of being a 'left girl" Luckily, my parents support every decision I make, that is why I can be a PhD student here.  
When I was an undergraduate student, I was unsatisfied with my body shape, especially in the social context which admires slim girls. I dare not to wear short skirts because I felt guilty for not falling under the label of 'pretty'. I had tried many extreme methods to lose weight, including not eating any food for a week. Now, I just say goodbye to body shaming after seeing confident smiles on those girls who may not have perfect body shapes.Thus, I live healthier than before. I insist eating healthy food and jogging every day. It is important to be healthy physically and mentally as PhD life is much harder than I imagine.  
I am not anxious about my age and body shapes at all, and that helps me to concentrate more on my research. 
Get along well with myself- 
I got my master's certificate in November 2019, then I came back to my hometown, Wuhan, China. I had a very pleasant time in December 2019, in Wuhan, meeting my old friends, spending time with my family members. However, I spent the darkest time from January to April 2020. I could never imagine there being no people and cars on streets, even walking downstairs was forbidden at that time. The whole city seemed like an empty city- it seemed like a three-month imprisonment.  People are naturally prone to become pessimistic because of being lonely for a long time. I too became depressed, feeling hopeless about my life. Fortunately, I gradually became a friend of myself.
I began to read books my supervisor recommended to me, which set a foundation of my PhD research. I am using this example to point out that, PhD life is like a lonely journey, which requires you to get along well with yourself.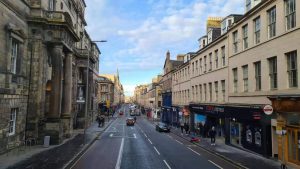 I also felt lonely when I came back to Edinburgh in October 2020. Situations became worse due to online courses. Thanks to my previous experience, I can concentrate on my research even I cannot meet others in person.
Make plans for PhD journey- 
I have to say that a three-year PhD life is not short, so, it is meaningful to make plans. I plan to publish a systematic review about my topic in 2021. I know nobody can guarantee it can be achieved, but I have to say that my research life is always targeted due to the clear aim. There are many courses, trainings and activities during PhD life, having a clear plan can guarantee that you will not get lost.  
I know it is a hard way to go before completing a PhD journey. However, I am happy because I can learn how to get along with myself and how to be adapt to different learning environments. 
Share