There are a lot of milestones in the PGR experience, all of which can be pretty intimidating on the first encounter. For me, one of those milestones was completing the ethics application forms. 
As a self-confessed nerd, who actually enjoys filling out paperwork, even I was anxious after downloading a form that was 21 pages long before I had even started adding to it, not to mention the fact that a whole other collection of supporting documents was expected to be prepared as well.  Having your ethical approval granted is obviously a really important part of the research process – without it there is no research – so it can feel very daunting to know that this is what stands between you and your study being launched. It can also be a period where you feel like you do not have much control over your work as you wait for your application to be approved. But, with a little preparation, writing an ethics application can progress very smoothly, and completing the documentation is actually a really helpful component of the PGR experience. 
And so, in an attempt to make the process a little easier, here is a '(Non-Exhaustive) To-Do List' for completing the ethics application.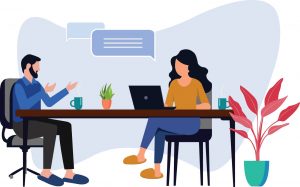 The timeline for an ethics application is not a short one. The Ethics Committee is constantly receiving new applications and advise that the application process might take up to six weeks before you hear anything from them. If you decide to change any part of your protocol, or the Committee ask you to clarify or change anything within your application then you may also need to provide amendments or addenda which will create an even longer timeline. Plan accordingly! 
Consider your Sponsorship needs.  
If your study involves human participants in any way, there is a good chance that you will need a Sponsor before moving ahead with your ethics application. It is advisable to contact the CAHSS Research Governance Coordinator (cahss.res.ethics@ed.ac.uk) early on to determine whether you will need Sponsorship for your study. Applying for Sponsorship does not take a long time and it is a really useful part of the process. The Governance team will look over your application carefully and will often highlight areas of your application that need finessing before it is submitted to the committee. This can certainly save you some time further down the road! For more information about Sponsorship and Governance visit https://www.ed.ac.uk/health/research/ethics/sponsorship-and-governance 
Complete the Ethics Application Form. 
The ethics application form might seem scary at first – it is a large file. However, it is unlikely that there are any questions within the document that you won't have considered as part of your research protocol. Fill out the form by referring to your study protocol as you go to make sure you don't miss anything important. Keep your project summary brief and concise and use this document to justify the rationale for your chosen methodology. If you are unsure about how to answer any of the questions, talk to your supervisor and remember that it is important to send your completed application to your supervisors before submitting, for feedback. 
Inform your participants…
You will need to create a Consent Form and a Participant Information Sheet for your study. If your study does not include a Clinical Trial of an Investigational Medicinal Product (Non-CTIMP), then you can contact Cahss.res.ethics@ed.ac.uk for ready-made templates of both these forms.  You will also need to create a Participant Debrief Sheet. Make sure that you signpost your participants to specific organisations that may be of use to them if the study affects them in any way. You might also want to mention other studies that have been done in this area of research, in case participants would like to learn more.  
Consider what recruitment methods you want to use and include any promotional pieces within your application. This might include posters, videos, letters etc… While you are thinking about recruitment, this is a good time to consider other forms of documentation that will be seen by potential participants as well. 
Your data management strategy should be a really important part of your research study protocol and as such it is also a really important part of your ethics application. Think about where you will store your data, how long you plan on keeping it, and how you will share your findings. Consider how you will keep your participants' information private, especially if the data you collect could identify them in any way. Training opportunities for data management are available on LEARN self-enrol, as well as the IAD. You should also complete the MANTRA training available here https://www.ed.ac.uk/information-services/about/organisation/edl/data-library-projects/mantra 
There are a number of risk assessments that you may need to carry out depending on your study. Talk with your supervisors about the risk assessment involved. If you are applying to do research within the NHS, you will have additional documentation that you will need to think about. 
Be consistent with formatting. 
As you start to collate your documentation, make sure that your files are named in the format outlined by the Ethics Committee. Check your formatting including headers, logos, and page numbers, and ensure consistency across all of your documents. 
Congratulations, it is time to submit your application. At this point, the best advice to adhere to is 'be patient'. It can be difficult to have to wait but do know that the Ethics Committee is reading through all of your documentation and making sure that your study is safe and ethical for both you and your participants.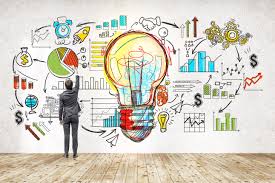 PGR milestones can seem almost insurmountable at first, but they are always a learning experience. By breaking the project down into smaller, more manageable tasks it can become easier to see a way through the paperwork and reach your goal. This To-Do List is just a brief outline of some of the areas you might need to consider when applying for ethics approval – always talk with your supervisors about what exactly you will need for your own application before submission. 
Good luck!
*All this information, and more, can be found on the School of Health in Social Science website.
Share