Literacy materials
Eileen Browne (2009). Gyeni Ändà. Walker Books & University of Edinburgh [Shilluk edition of the children's book "Handa's Hen", translated into Shilluk by Otto Gwado. Available from Mantra Lingua]
Peter Malek (ed.) (2012). Cɔŋ lɔ̈ɔ̈r wunda – Diɛt mïth ë Jiëëŋ. Dance to the drum of our home – A book of Dinka children's songs.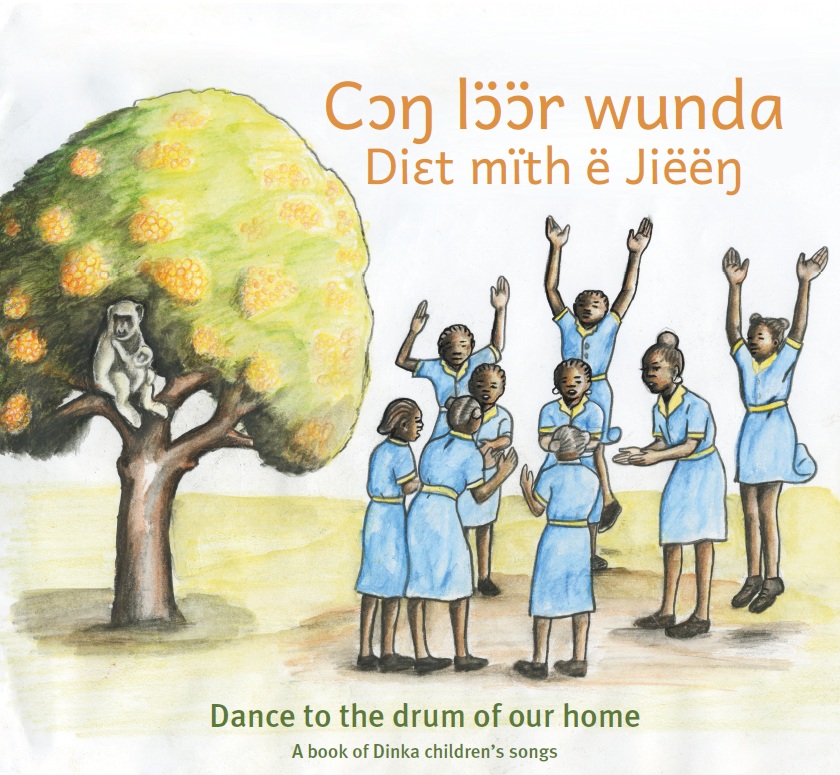 Song and speech data on Dinka
Songs play an important role in Dinka culture. Most people have their own songs, and good singers command respect, as do composers, who are paid to eloquently express the events that the commissioning owner of a song wants to sing about. The topic matter can relate to a community or a kinship group as a whole, or it may be very personal. As Francis Mading Deng has noted, songs constitute a mode of communication that allows a singer to express sentiments that cannot be uttered as easily in speech, such as complaint or reproach.
We have produced a collection of Dinka songs. The songs in this collection were recorded and annotated as part of the project Metre and Melody in Dinka Speech and Song. This project was carried out by researchers from the University of Edinburgh and the School of Oriental and African Studies in London, and funded by the UK Arts and Humanities Research Council as part of the Beyond Text programme. The collection comprises close to 200 songs, from 38 singers and groups of singers. Background on Dinka songs and this project can be found here. 
The song collection as a whole is publicly available from Edinburgh DataShare, the electronic archive of University of Edinburgh. Click here to access the opening page of the Dinka song collection on Edinburgh DataShare on the internet. Clicking 'titles' on that page yields 38 titles in total. Each of these represents a folder containing the songs and associated materials for a specific singer or group of singers. The structure of the song collection is explained in a readme file, and there is an index spreadsheet (xlsx), which enables the user to look for songs that fit specific criteria.
A selection of 20 songs from the collection is also available on a CD (with Dinka texts and English translations).
The songs were also archived in the British Library Sounds Collection, which is available here.