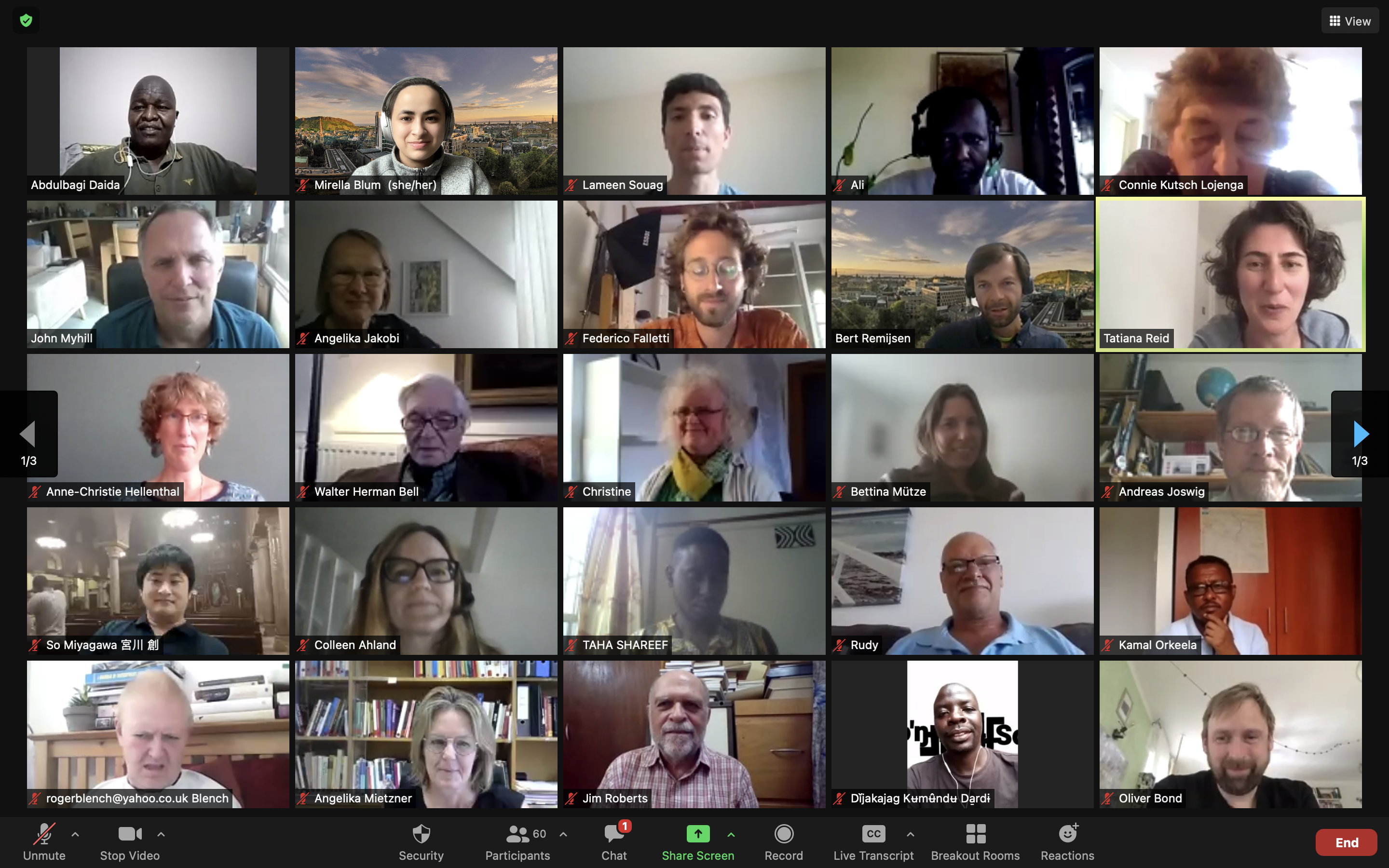 The online 15th Nilo-Saharan Linguistics Colloquium wrapped up yesterday after three days of excellent talks, including:
three Nubian panel sessions organized by Angelika Jakobi and Vincent van Gerven Oei
wonderful keynote talks by Barbara Trudell, Rudy Klaas, Constance Kutsch Lojenga, and Dorcas Wepukhulu (who also contributed a very impressive workshop on African Storybook)
many sessions on orthography development and literacy, and a number of lively discussions about marking tone in written language.
We were also extremely happy to have many attendees participating from in-person hubs in East Africa: in Juba (South Sudan), Addis Ababa (Ethiopia), Nairobi (Kenya), and Khartoum (Sudan).
We at Nilotic@Edinburgh would like to thank all participants, volunteers, and especially the hub organizers!
Further information, including archived versions of the presentations, will come soon.