This event is in the past. If you missed it, you can catch up with the recording here:
---
29th October, 4-6pm (discussion from 5:15pm)
Book your free slot for our online screening of Anote's Ark, followed by Q&A with Dr Seforosa Carroll.
If you register, you will be sent an email 24 hrs before the event with two links: one to view the movie and one to a zoom call. The movie link will be valid for 48hrs, and you can watch the movie any time within this window. However, we recommend that you watch it at 4pm on the 29th, immediately prior to the discussion. The discussion will take place on zoom from c.5:15pm.
This screening is in collaboration with Take One Action Film Festival and Edinburgh Interfaith Association.
About the movie: Anote's Ark
(Dir. Mattieu Rytz; Canada; 2018; 77 min). Find out more here.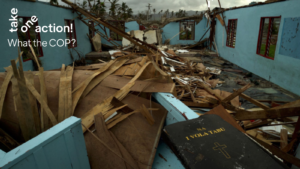 What if your country was swallowed by the sea?
The Pacific Island nation of Kiribati (population: 100,000) is one of the most remote places on the planet, seemingly far-removed from the pressures of modern life. Yet it is one of the first countries that must confront the main existential dilemma of our time: imminent annihilation from sea-level rise.
While Kiribati's President Anote Tong races to find a way to protect his nation's people and maintain their dignity, many Kiribati are already seeking safe harbour overseas.
Set against the backdrop of international climate and human rights negotiations, Anote's struggle to save his nation is intertwined with the extraordinary fate of Tiemeri, a young mother of six, who fights to migrate her family to New Zealand. At stake is the survival of Tiemeri's family, the Kiribati people, and 4,000 years of Kiribati culture.
About Seforosa Carroll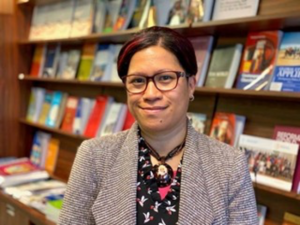 Rev Dr Seforosa Carroll is an ordained minister of the Uniting Church in Australia and a theologian. She is an Australian-Rotuman, originally from Fiji. Sef is currently Programme Executive for Mission from the Margins/Ecumenical Indigenous Peoples Network, World Council of Churches in Geneva. Prior to this, Sef worked with UnitingWorld in Australia as a theological researcher (climate and gender) and church partnerships manager for the Pacific. Sef's research interests are Migration, Home, and Hospitality explored through a feminist, postcolonial and diasporic perspective. Sef is a research fellow with the Center for Public and Contextual Theology (PaCT), Charles Sturt University, Australia and a member of the Center of Theological Inquiry, Princeton. Her recent publications include contributions to Theological and Hermeneutical Explorations from Australia(2020), Christian Theology in the Age of Migration: Implications for World Christianity (2020), Contemporary Feminist Theologies: Power, Authority and Love(2021), Agathon: Ethics in Climate Change (2021), Displacing Liturgy: A Pacific Exploration in Liturgy (2021), Bordered Bodies, Bothered Voices: Native and Migrant Theologies (forthcoming) and Afterlives: Jesus in Global Perspective (forthcoming).
About Take One Action
Take One Action, the UK's leading global change film festival, returns to Edinburgh, Glasgow and online from 22-26 September. Among a rich programme of documentaries exploring social and climate justice, the festival will present two films focusing on faith-based responses to the climate crisis.
Tickets for all screenings, in all venues and online, will be available on a pay-what-you-can basis. All screenings are followed by pre-recorded or live conversations. To find out more, visit takeoneaction.org.uk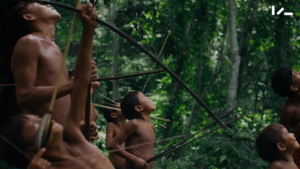 The Last Forest(click on link for access to trailer + screening details) (dir. Luiz Bolognesi; Brazil; 2021; 75min). Screening Edinburgh Filmhouse Sat 25 Sept & online 22-26 Sept
This mesmerising journey into the heart of Brazil's Amazonian forest, in the footsteps of the Yanomami, blends observational footage and dreamlike staged sequences to explore the Yanomami's creation myths, their relationship to nature, and their ongoing struggle to preserve their natural environment.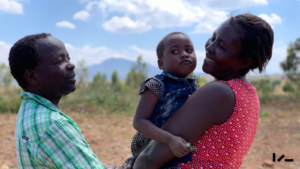 The Ants & the Grasshopper(click on link for access to trailer + screening details) (dir. Raj Patel, Zak Piper; USA; 2021; 74min)
Malawian farmer Anita Chitaya has faced drought and extreme weather events aplenty. In her battle against climate change, she takes on her greatest challenge yet: persuading Americans that climate change is real. She visits rural farms and urban food cooperatives across the US, navigating deep national divisions (across race, gender, faith and the rural-urban divide), while appealing to those in a position of privilege to embrace change with the urgency the climate crisis demands.

Supported by Film Hub Scotland, part of the BFI's Film Audience Network, and funded by Screen Scotland and National Lottery funding from the BFI.