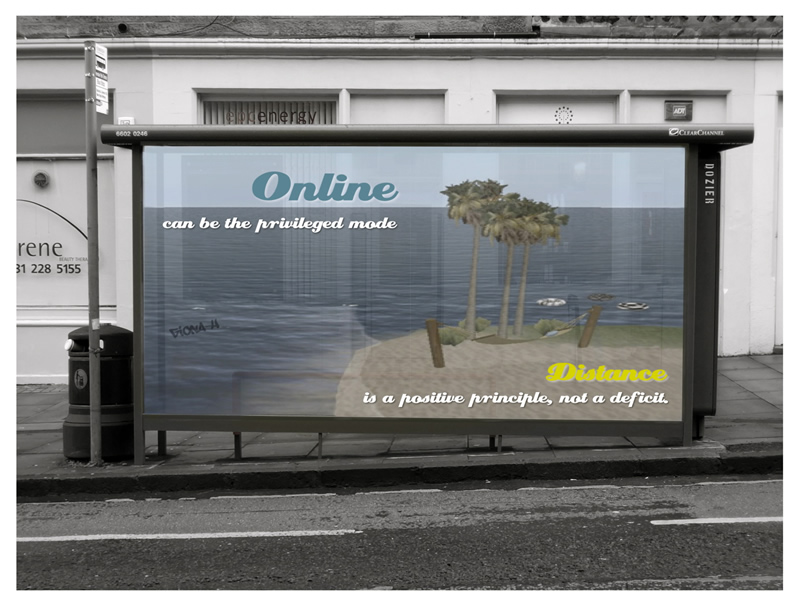 The new manifesto is here! First written in 2011, the manifesto has been an important touchstone for the work of the Digital Education team at the University of Edinburgh, andan excellent source of discussion and debate with students, colleagues, and professionals in the field. It was always intended to be interpretable, and it was made open so that others could remix and rewrite it. This year we decided it was time to revisit and reassemble the manifesto ourselves. While we are still working on formats and visualisations, we wanted to share the text of our new manifesto. We would love your comments!
Many of the preoccupations of the 2011 manifesto remain foregrounded in the 2016 version, including assessment, context, contact, multimodality, aesthetics, openness and closure, power, and surveillance. A few statements have remained as they were, and many are similar but have changed to take account of new concerns, or to attempt better to articulate core ideas. Other statements are completely new, taking up matters of instrumentalism, materiality, scale, authorship, algorithms and automation.
Here are the statements from the 2011 manifesto (left), and the 2016 manifesto (right), shown side-by-side. Changes between the two are underlined on the right.