A lecture on gem stones, their extension into the geological sciences and an ode to the geological map
A lecture on gem stones, their extension into the geological sciences and an ode to the geological map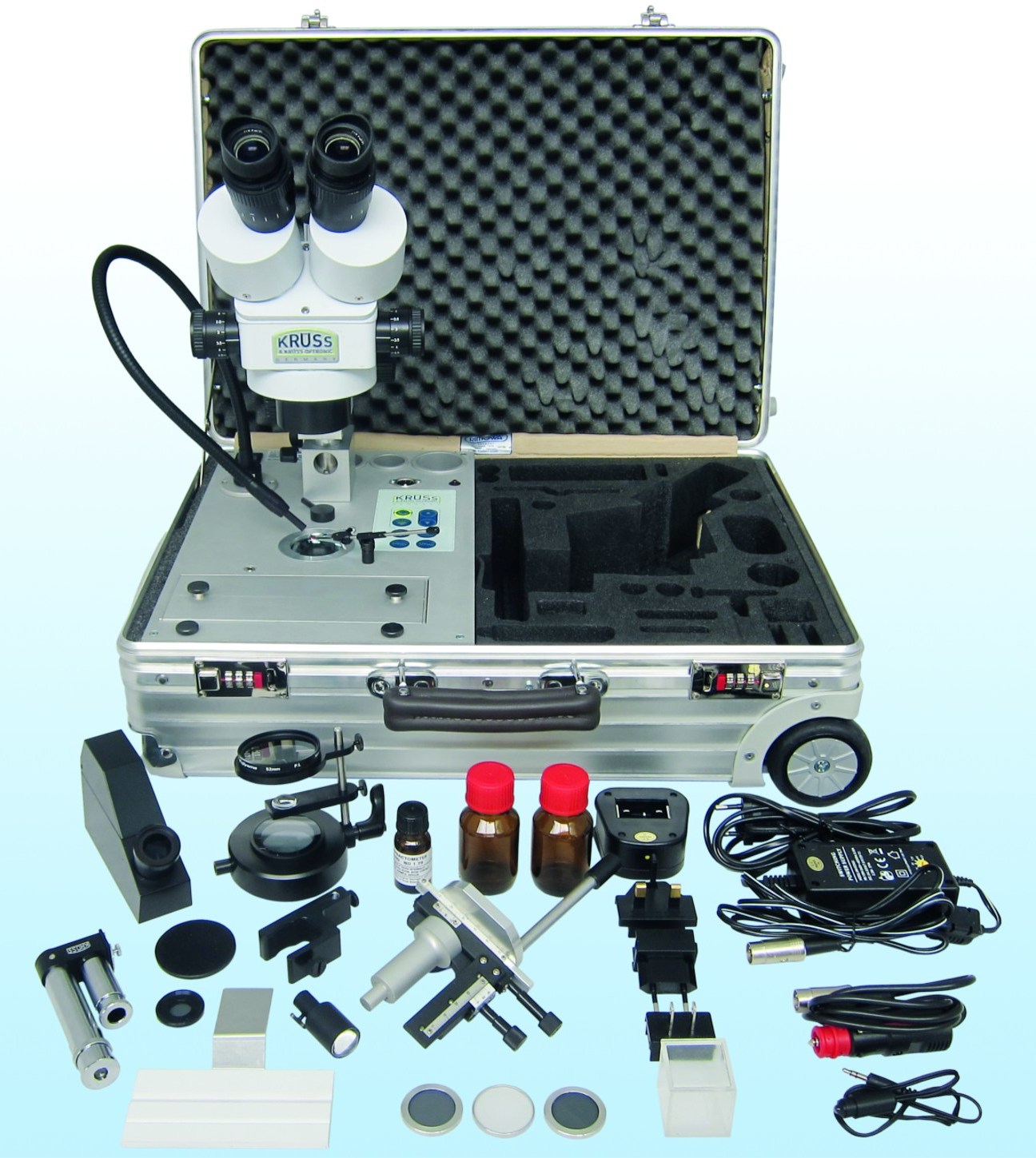 The seminars get all sorts of wonderful visitors. In early October, Anu Manchanda, who is a gemmologist, visited us. She works for the Gemological Institute of America. Her subject was explained to us in the introductory email as:
'Gemmology is the practical study of gemstones. This presentation introduces GIA's curriculum, which is designed to assist jewellers worldwide in the identification, grading, buying, and selling of gemstones and jewellery.'
The lecture did not sound scientific at all. When you think of the world of GeoSciences, gemmology never even occurs in the mind, yet it is a real science (a branch of Mineralogy) with a multi-million dollar industry. Anu took us through the facts and explained to us what the Gemmological Institute of America does.
The Gemological Institute of America
The GIA is the oldest gemmological society in the world, founded in 1931. Its expertise covers diamonds, coloured stones, and pearls. It makes sure that good standards are followed by industry when making jewels and trading precious stones. It is a non-profit organisation. It has massive campuses all around the world that offers a rainbow of services.
The organisation focuses on three key things: Education, Research and Protection of Industry.
GIA is responsible for training the gemmologists who work in shops and academic institutions all around the world. So far, it has trained more than 350,000 professionals in the industry. It offers multiple courses, which are awarded with professional degrees.
GIA develops new methods in studying gems and differentiating fake ones from the genuine articles. GIA puts a lot of effort and money into keeping out the fake rocks from the market. Many kitsch stores offer wonderful looking jewels, however most of them are plastic, fake. It was the GIA that developed the International Diamond Grading System and the Four Cs (cut, clarity, colour, and carat weight) allowing proper trading to happen.
GIA plays a key role in keeping the industry honest. It is the foremost authority on the quality of diamonds. Most clients only sell or buy diamonds if a team at the GIA checks the stones themselves.
What do gemmologists do?
Gemmologists study precious stones (including diamonds) to describe, classify and understand their origin. They play a key role in the jewellery business by setting standards and keeping all players honest. Additionally they work with academics at major universities with tasks related to mineralogy and deep Earth physics as crystals like plagioclases can reveal a lot about the geological history of a place.
Gemmologists use a wide range of tools in their trade including refractometers, polariscopes, spectroscope and loupes. Geologists and gemmologists share many of the tools of trade for Earth sciences.
This case is true for methods of identification as well as in optical petrology, gemmologists use
identification by refractive index, specific gravity, spectroscopy and study of mineral inclusions to identify gemstones and learn more about their chemical structure.
The identification work can be done manually with optical microscopes; however, a majority of the work has been automated where handheld scanners identify the gems. Either many of the new machines were designed by the GIA or their work made them possible.
You can learn more about the Gemological Institute of America at https://www.gia.edu/  
My great takeaway
The gemstones lecture got me thinking: people consider science and art separate. Yet the two subjects keep crossing each other's path. When I was reading about the expedition of Peach and Horne I noticed in the paper: Peach and Horne: the British Association excursion to Assynt, September 1912 (Link to it: https://sp.lyellcollection.org/content/specpubgsl/335/1/29.full.pdf), that Professor Maurice Lugeon composed a song about the expedition called: La Chanson du Moine Thrust. It is a very interesting piece. Through the ages, the science of geology tended to combine with art, through maps, field sketches, people and landscapes. It fuelled non-scientist artists to think and write differently about the landscape. The best example I can think of is "A Man In Assynt" by Norman MacCaig (Link to it: https://thislittleearth.wordpress.com/scottish-poetry-for-independence/a-man-in-assynt/):
Glaciers, grinding West, gouged out
these valleys, rasping the brown sandstone,
and left, on the hard rock below – the
ruffled foreland –
this frieze of mountains, filed
on the blue air – Stac Polly,
Cul Beag, Cul Mor, Suilven
Canisp – a frieze and
a litany.

…

Who owns this landscape? –
The millionaire who bought it or
the poacher staggering downhill in the early morning
with a deer on his back?
Who possesses this landscape? –
The man who bought it or
I who am possessed by it? False questions, for
this landscape is masterless
and intractable in any terms
that are human. It is docile only to the weather
and its indefatigable lieutenants –
wind, water and frost.
The wind whets the high ridges
and stunts silver birches and alders.
Rain falling down meets
springs gushing up –
they gather and carry down to the Minch
tons of sour soil, making bald
the bony scalp of Cul Mor. And frost
thrusts his hand in cracks and, clenching his fist,
bursts open the sandstone plates,
the armour of Suilven;
he bleeds stories down the chutes and screes,
smelling of gunpowder.

…
For more poems influenced by geology, I recommend the following websites bellow:
https://www.geolsoc.org.uk/Events/Past-Meeting-Resources/Poetry-and-Geology-A-Celebration/Favourite-Poems
https://www.parliament.scot/visitandlearn/21013.aspx
I have done a lot of mapping and field trips with many people. I met people from Canada, the US, Paraguay, South Africa, Poland, Australia, France, India. I worked under many academics from a wide field and from many universities. In the spirit of the Moine field trip, I wrote mine own poem about the geological map:
An Ode to the Geological Map

A rainbow of colour runs across a map,

A weird concoction of symbols, plans and land,

With mighty faults criss-crossing with teeth,

A geological map is a mystery indeed.

Information gathered in the wind and rain,

Or under the blue sky, on wide sunny plains,

Dip direction and dip angle put together by compass,

With under the watchful eyes of characters of science!

The map of colour cracks open the Earth,

With Folds, Fossils, Lavas, Volcanoes on the wide turf,

All is a head scratcher like Peach and Horne,

Yet it all boils down to the ideas of James Hutton.

All students, all teachers, all men hold it in awe,

Opener of deep secrets of the mysteries of terrains,

As precious to men of geology, as a casket of ale,

To us a geological map is like uisge-beatha or fine champagne!