Lecture 5: Tyranny and Empire
Lecture 5: Tyranny and Empire
Earlier this evening Professor Dame Mary Beard gave her fifth of six Gifford lectures. The video of Beard's lecture is embedded below (followed by a short summary) for those who were unable to attend in person, or for those who'd like to watch it again. An audio only version can also be found at the end of this post. In order to further facilitate discussion both Dr Joanna Leidenhag and Sam Ellis will offer their initial reflections on the lecture. Joanna recently completed her PhD in Systematic and Philosophical Theology at the University of Edinburgh and currently works at the University of St Andrews. Sam is currently a second year PhD student in Classics at the University of Edinburgh. We'd like to reiterate that we warmly welcome anyone wishing to engage with Beard's lectures to contribute their comments and questions below.
Earlier this evening Beard's lecture focused on tyranny and empire. More specifically it focused on "how the Roman empire has, or has not, been used to justify imperial domination in the modern world" with a particular interest in how "we see the British empire through a Roman template."
She began by pointing out that Greece and Rome have often been perceived as opposite examples of political cultures to emulate (depending on the time and place in history one is generally seen to be a good example while the other is taken to be a bad example). As Beard noted, for several centuries Rome was the dominate example to emulate until around the time of the "revolutionary politics of the eighteenth century" and it wasn't until "the nineteenth century that the tables turned – and as we saw yesterday – Athenian democracy (which had generally been written off before as a pretty disastrous experiment in mob rule) came to be seen as the preferential model."
She acknowledged that on many levels this perceived opposition between Rome and Greece as either entirely bad or entirely good examples to emulate is simply a "silly binary" (some reasons mentioned being the omnipresence of slavery or the universal militarism that was a hallmark of international relations in the Greco Roman world). Both Roman and Greek political cultures were more nuanced and sullied than they have commonly been taken to be making a simplistic declaration of superiority of one over the other difficult. Both arguably have aspects worthy of emulation and aspects worth rejecting. However, as she went on to note, there is a key difference that makes a difference for our appreciating and adjudicating between Athens and Rome: namely, the "idea and practice of empire." Alexander of Macedon (Beard took issue with referring to Alexander as "great") conquered many territories but these territories were not maintained for a great length of time and the empire that Athens had was "slightly longer lasting, and hugely controversial . . . but it was relatively small by imperial standards." The Roman empire, by contrast, was both more vast and more long-lasting: not only did the empire itself last longer (as late as the fifteenth century through the Byzantine Empire) but the idea of the Roman Empire had a longer lasting impact on many later civilizations attracted to a notion of imperial domination of one sort or another. The Holy Roman Empire and the British empire being just two examples.
At this point in her lecture she paused to inform us that she wanted to continue "to take a fresh look at this from the ancient side before thinking about the modern legacy of the Roman empire, and what role it plays for us, how far under its shadow we are living." She went on to note that one of the most common questions about the Roman empire is "Why did it fall?" For Beard, however, the more interesting question is "How and why did the Roman empire get up and running in the first place?" Rome, after all, was a "second rank small town in the fourth century BC" so how and why did it become such a superpower within 300 years? Before moving on to begin to offer an answer to this she noted that "Rome actually acquired most of its empire when it was a Republican democracy" not later when it was ruled by emperors.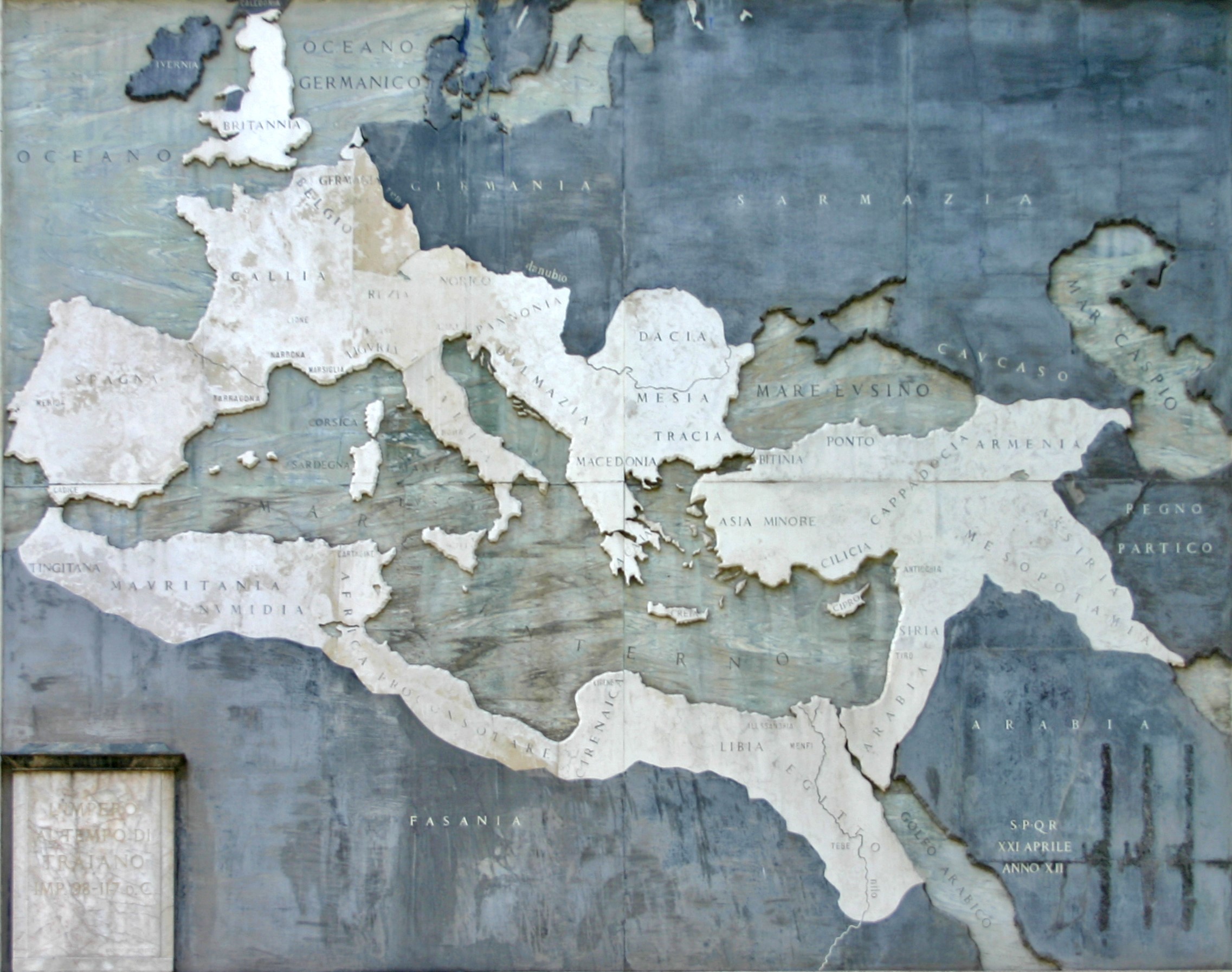 Despite the high value placed on military prestige/success by Roman elites Beard doubted that the success and growth of the Roman empire could simply be because "the Romans were just nastier or more militaristic than anyone else on the block." As she went on to note, "there is no reason to think that they were more militaristic than anyone else" as "male militaristic ideology" was prevalent throughout the Greco Roman world. What did distinguish Rome, however, was the rate at which the Roman empire was successful in its military endeavors. How do we account for the prevalence of Rome's military success? Despite some common and popular answers, it was not that the Romans were superior tacticians or that they had more advanced weaponry. Rather, as Beard stated, "for me the only convincing answer to this is that Romans soon had insuperable manpower because of their policy of incorporating into their military machine those they conquered . . . (that was part of their entirely  unconventional, in ancient terms, use of citizenship)." As she went on to say, "it meant that Romans lost battles (much more often than they want you to know) but didn't lose wars" due to the quantity of soldiers they had available to them. Even given the vast military success that Rome enjoyed Beard noted that "there is no sign that Rome started out with an aim at systematic imperial control over conquered territories" so it is unsatisfactory to propose that as a primary answer to the question of why the Roman empire got up and running in the first place.
Beard then moved on to talk about "some paradoxes and blind-spots in more general modern approaches and understanding of Rome's empire." First, she mentioned a "sneaking admiration for the Roman imperial project" when we talk about it as a precursor to modern globalization and connectivity and when we refer to its military accomplishments and military leaders with the adjective 'great.' Second, she mentioned that "we tend to downplay Roman opposition to, or at least anxieties about empire." Even though Rome was a "warrior state" we can find examples of Roman authors aware of the downsides of its militarism and furthermore, as Beard mentioned, "that some of the sharpest critiques of empire come from within imperial states." One example that she mentioned was that of the Caledonian freedom fighter Calgacus who, in the Roman historian Tacitus' biography of his father-in-law, is portrayed as discussing the nature of Roman imperialism by saying that the Romans "make a desert and call it peace." As Beard went on to state, "modern empires are still making deserts and calling them peace (and there are not enough Tacitus's around to call them out)." Lastly, she spoke briefly about the jingoistic ceremony of triumph that was meant to be "the general's finest hour" but often turned out to be a "poisoned chalice" (e.g. the example of Caesar or accounts where a general lost the admiration of the crowds when they instead took sympathy on the prisoners).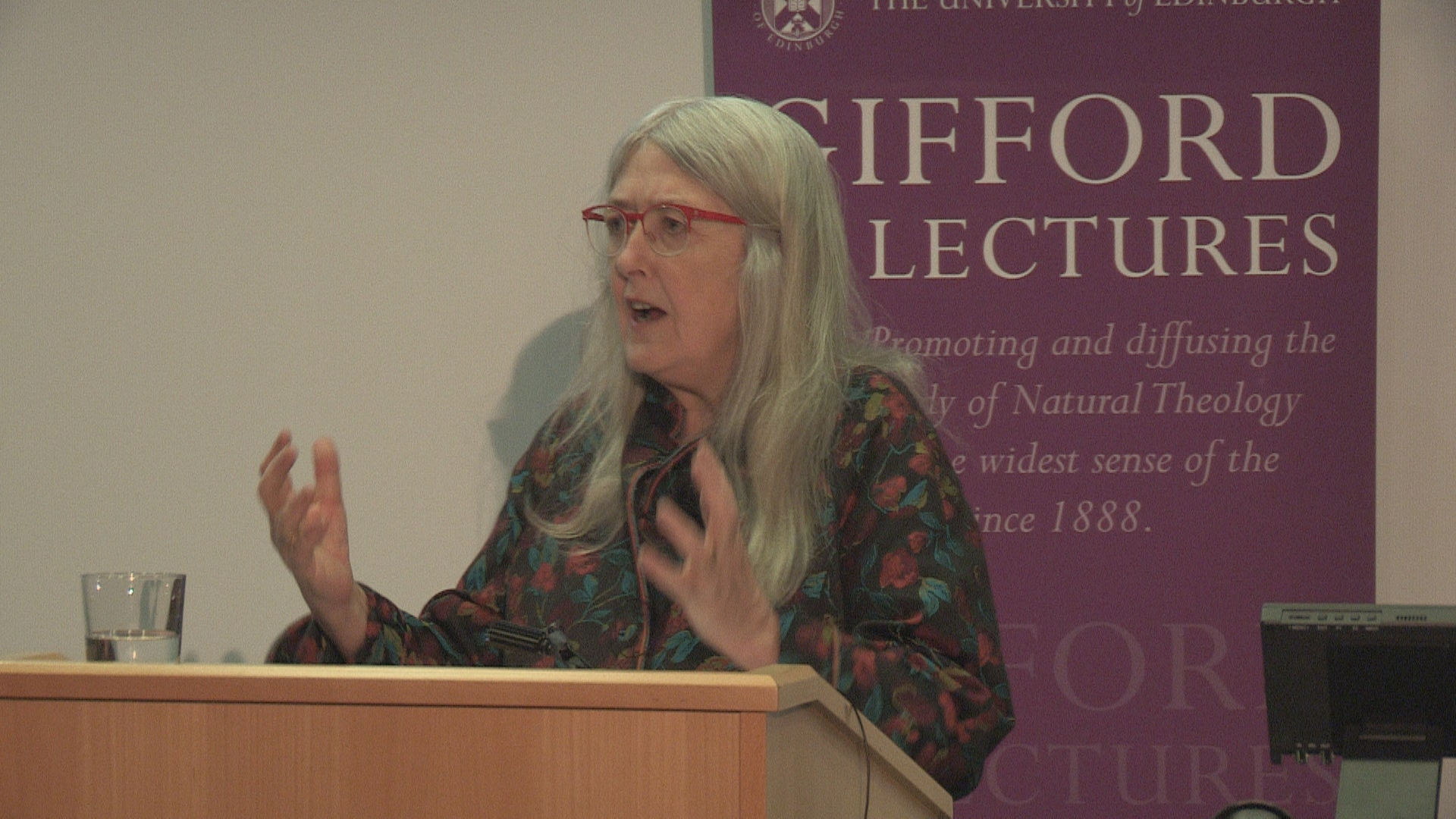 At this point in the lecture Beard mentioned that she wanted to "think harder about how the Roman empire has been replayed in the modern imagination and politics, and in particular how it has been used to justify modern imperial regimes." This is particularly pertinent given the fact that "the Roman empire provided an historical and symbolic legitimation of imperialism," and particularly to British imperialism. This is evidenced by that fact that "leading figures in British imperial expansion could present themselves quite literally in Roman guise" and by the fact that capital buildings were made in Roman likeness, and by the fact that the Roman empire and the ancient world "gave the British a language with which to talk about their imperial enterprise;" one example being that "gunboats were named after the gods and heroes of classical myth." Furthermore, parallels were drawn between classical history and British successes and failures. Both by comparisons between specific events (like the Boer War and the invasion of Sicily by Athens) and by a more general comparison between Roman imperialism and British imperialism. As Beard mentioned, "more than those off the peg easy comparisons, there were strong assertions form leading scholars in the late nineteenth and early 20th centuries  that the practices and principles of Roman rule threw useful light on British rule, and vice versa: Rome helped you understand Britain and Britain Rome."
Beard then went on to talk about other ways that Roman imperialism was drawn on for the purposes of British imperialism. In concluding this section of her lecture she admitted that "there are really important connections here between imperialism ancient and modern," however, as she stated, "if you look more carefully, what you find is that it always proved impossible . . . to quite align Britain and Rome." As she noted, the 20th century statue of Boudicca in London (the rebel against the Romans in the mid first century AD) is one of the key examples that shows this. As she went on to describe further, "Boudicca was the British queen who rose up against the Romans when they reneged on agreements after the death of her husband. . . . There was brief warfare, described in highly coloured tones, to put it mildly, by Roman writers. Boudicca is supposed to have won some very nasty victories (though we only have the Roman accounts of how nasty they were), but it ended almost inevitably in the suppression of the rebellion, and the abuse and death of Boudicca and her daughters." Furthermore, there is an inscription on the statue that says, "Don't worry Boudicca, your descendants will conquer and rule more territory than the Romans ever did." As Beard went on to note, this statue "is the most aggressive monument to British imperialism in London" and it "points to two things that disrupt the simple imperial equivalence between Rome and Britain." First, the statue is ambivalent about whether it is intended to make the observer side with the Romans or the Brits. Perhaps it is a bit of both in different ways. Second, "there was an inconvenient geographical or geopolitical disjunction between the two "great" empires. For the most part the territories that Britain held were not the same territories that the Roman empire controlled.
What these two points illustrate, according to Beard, is that there "are the symbolic problems . . . of conscripting the Romans to the British imperial cause." As she went on to mention these symbolic problems further arose in debates concerning the British imperial cause in India and the proper course of training for those wishing to be in the Indian Civil Service. Not only were classical cultures more complicated than they were often taken to be, but so was the British acceptance and appropriation of Roman imperialism during the time of the British empire in the different places and cultures in the world that it extended itself into. As Beard later noted, "my point is to underline that the influence and legitimating power of the classical tradition was a matter of contemporary debate; it was disputed, argued over and denied too."
In reflecting on this Beard began to conclude her lecture by stating that "we have in my view a terrible tendency  to want the Classics and the Classical tradition to be pretty monovalent – to mean just one thing, to support a single position (and now usually a reactionary one), when actually the real contribution of the classical tradition is to provide us with some of the tools of the arguments pro and con. Classics was neither for or against empire; its influence was debated and contested on all sides."