University Closure Due to Inclement Weather
University Closure Due to Inclement Weather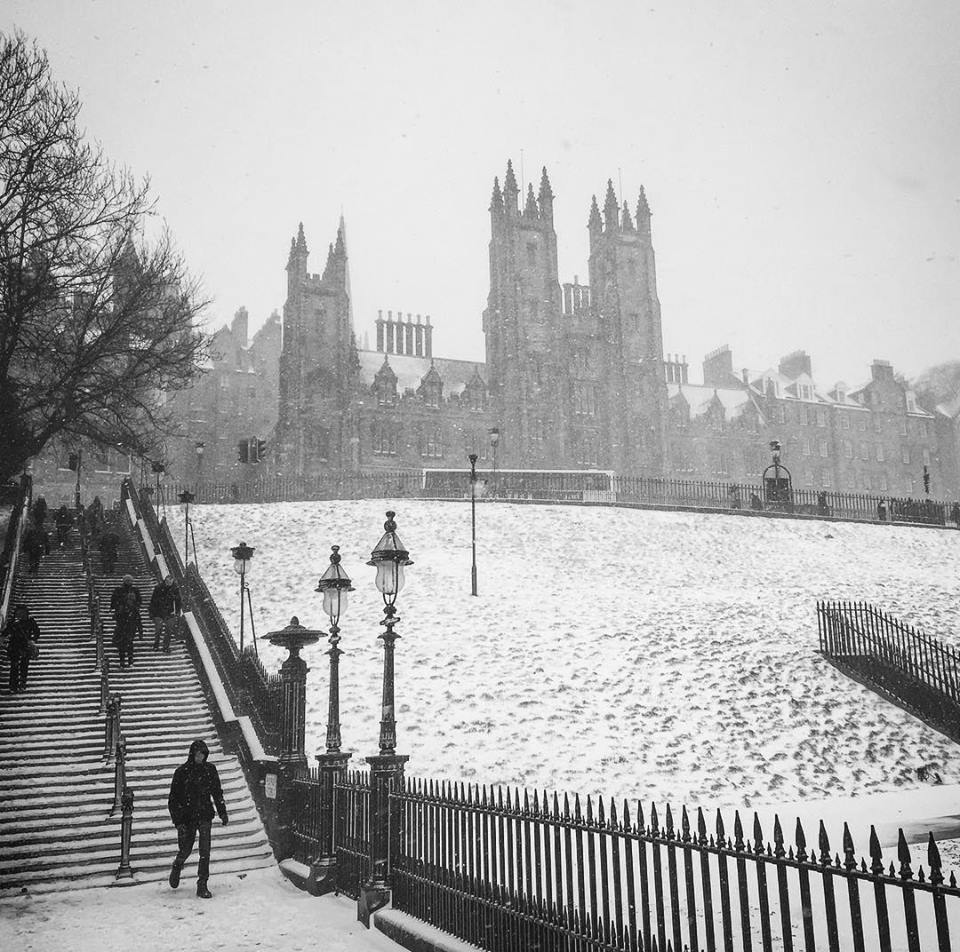 New College, University of Edinburgh (28 February, 2018). Courtesy of Brian Bunnel, PhD candidate in New Testament and Christian Origins
Unfortunately due to inclement weather and the subsequent closure of the university on Thursday 1 March, Professor Fuentes' lecture will not take place as scheduled tomorrow evening. As Anna Conroy (Secretary to the Gifford Lectureships Committee) announced in the official notice:
It is with regret that we have now cancelled the Gifford Lecture that had been due to take place tomorrow evening, Thursday 1 March. We do apologise for the late notice of this cancellation and for the disappointment this will undoubtedly cause.  This decision has been taken in light of the extreme weather warning in and around Edinburgh.  The University will be closed tomorrow.
The weather is not projected to affect any of the other scheduled lectures and we are hopeful that we might be able to rearrange tomorrows scheduled lecture so that we won't miss out on any of Professor Fuentes' stimulating Gifford series.

Update: There will be four lectures in the second week to make up for the cancellation. Lecture 3 will take place on Monday, 4 on Tuesday, 5 on Wednesday (which will be held at New College in the Elisabeth Templeton Lecture Room), and the final lecture will take place on Thursday as originally scheduled.