Lecture Five: Slavishness, Democracy, and the Death of God
Lecture Five: Slavishness, Democracy, and the Death of God
Professor Stout delivered the fifth of his Gifford Lectures last night. My summary  is below. The video of Stout's lecture is embedded below for those who were unable to attend in person, or for those who'd like to listen to it again. An audio only version can be  found at the end of this post. In order to further facilitate discussion Professor David Fergusson will be adding his initial reflections on Professor Stout's fifth lecture. Fergusson is Professor of Divinity and Principal of New College at the University of Edinburgh and he himself is also a former Gifford Lecturer. S. Kyle Johnson will also provide his initial reflections on some of the themes that have arisen in the lectures so far. Kyle is currently pursuing a PhD in Systematic Theology at Boston College. We'd like to reiterate that we warmly welcome anyone wishing to engage with Stout's lectures to contribute their comments and questions below.
Professor Stout begins his fifth lecture by speaking of Nietzche's eclipse of Emerson. Emerson spoke of many of the same themes that Nietzsche did before Nietzsche did, but Nietzsche's version is the one most remembered today. As Stout mentioned, "Bookstores have moved Emerson to the self-help aisle. We read his sayings on greeting cards and wince. Nietzsche is in every theologian's shoulder bag. Self-reliance is now served black, no sugar, in a Parisian demitasse." According to Stout, most academics now only know Emersonian themes "by way of Nietzsche's anti-democratic variations on them." Emerson himself met with a mixed reception in his visits to Scotland, ranging from charges of "ill-disguised infidelity" to more charitable and sympathetic yet critical appreciation of him by people like James Stirling (the first Gifford Lecturer) and Lord Gifford himself. Many on both sides of the Atlantic saw something of value in Emerson. Stout ended the first section of his lecture by saying, "If we want to understand the modern ideal of ethical religion" then "we had better figure out what these and many other activists, including King, saw in Emerson."
Stout then moved on to talk at length about the Emersonian theme of nonconformity. He starts with Emerson's 1838 address at Harvard Divinity School and moved on to talk about "calling" as a dual character concept. A minister's calling, according to Emerson, "is to speak the Word of a living God, to call others out of conformity into right relation to divinity." True calling like true religion or true science, however, cannot be reduced to a neutral participation in some practice, one must participate in it well. As Stout mentioned, "A ministerial calling reducible to a job description is a semblance of a true calling." True calling requires the embodiment of nonconformity by the minster even while he or she calls others out of slavish conformity "to the world."  Stout then moved on to talk about the distinction between "imitation" and "emulation," where the former is a slavish repetition and the latter involves "striving to improve on it." In a striking turn of phrase he asked, "Why does your congregation need your preaching if they can infer your thoughts from Calvin? He stood for something. Do you merely stand for him?" Slavish imitation dishonors the figure imitated and, in the minister's case, acts as if God is dead; no longer living and active within the present. The proper way to honor and revere the great figures of the past is to "emulate their emulating, not imitate their imitating." Stout then moved on to talk about the notion of self-responsibility and self-reliance. Speaking of the latter he said, "self-reliance is not freedom from influence, but a response you make to a disruptively divine gift of provocation. To make the response demanded of you is to achieve individuality, to become a self-conscious locus of responsibility." Stout then went on to defend Emerson's notion of individuality against charges of reductive or atomistic conceptions of the individual. Self-reliance, as he went on to explain, enables one to bring the "repression of unauthorized thoughts to consciousness" and in so doing challenge mere conformity to one's present situation and strive to improve it. As he said, "everyone is called to identify the ideals worthiest of reverence, to test them against experience, and to live in accordance with one's considered view of them" in order to responsibly emulate them for others to emulate.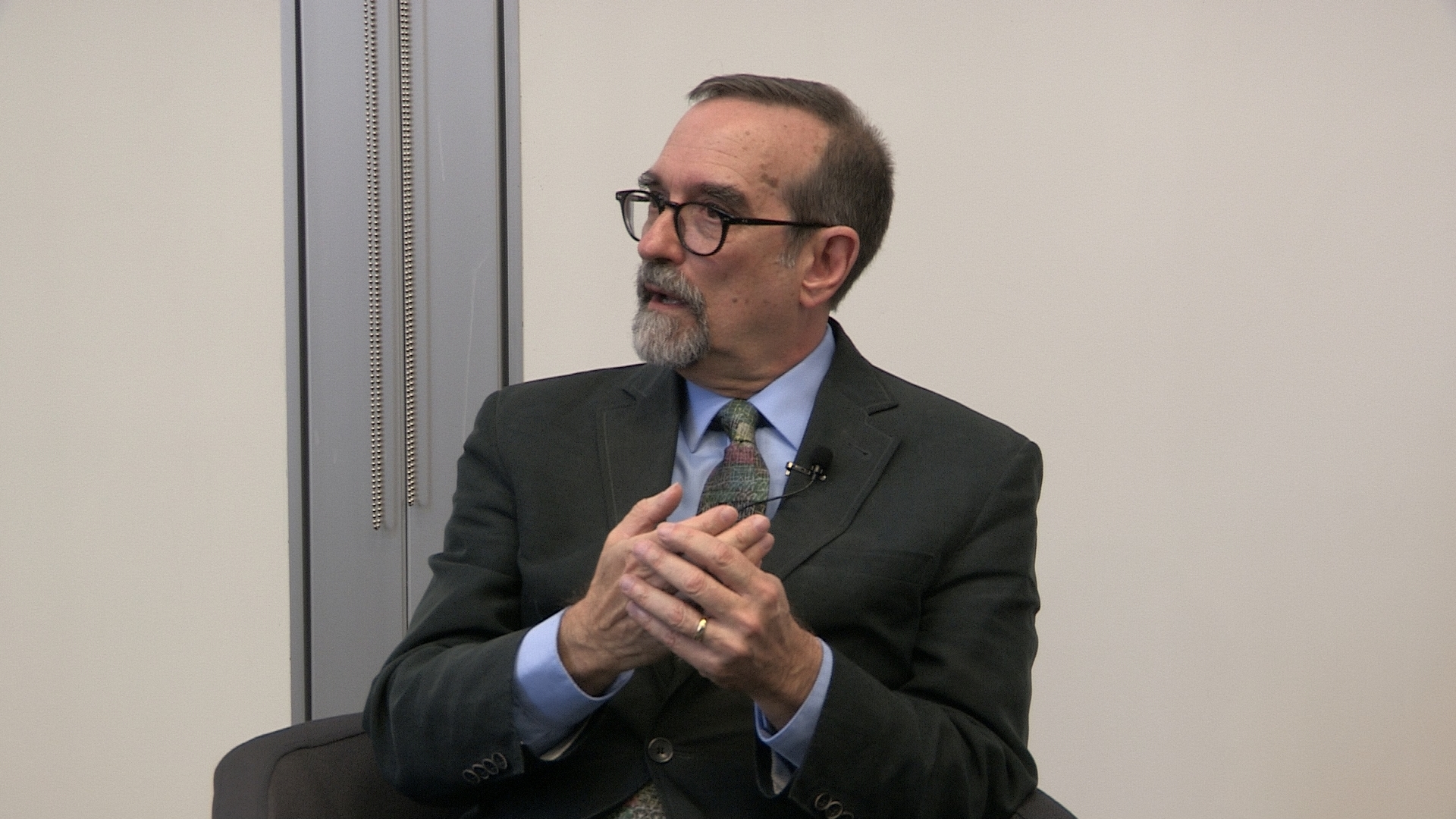 Stout then went on to talk at great length about the notion of servility as slavish dependence or as mere imitation; of which self-reliance is the antidote (understood in an intersubjective rather than atomistic way). In this section Stout made an important point concerning Emerson's use of the term "democracy." Contrary to Nietzsche where democracy is seen to absorb the individual into the herd Emerson, according to Stout, "reserves the name 'democracy' for a form of sociality that encourages resistance to the herd." As he went on to explain further, "democratic individuality is not what you achieve by affirming yourself as a monad, but what you achieve under the influence of others who call you into responsibility." He then went on to speak of how this plays out in societies that are "corrupted by oppression" by engaging Emerson's notion with Tacitus, Milton, Thomas Scott (the Scottish pamphleteer), and Gerrard Winstanley. Concerning the latter, Stout highlighted two conclusions. First, "that the oppressor is himself rendered servile by oppression" and, second, "that the oppressed are complicit in their own subjugation insofar as they submit to it." Servility in this sense has been exacerbated "by the false religion of bowing before worldly masters" and Stout alluded to the recurrence of this theme (and the attempts to address it) in Hegel, Marx, Heyrick, Emerson, Thoreau, Gandhi, Beauvoir, King, Berry, Baldwin, Malcolm X, and Fanon.
In the next portion of his lecture Stout focused on how religion, ethics, and politics are "ways of standing for something." He returned again to the notion of "true religion" understood as "a virtue, a sentiment, an attitude, and a set of activities" including a "pious acknowledgment of dependence on divine power" with an accompanying stance characterized by a pious opening of oneself to thankfully receive "the influx of divine spirit." Stout went on to discuss the difference between Emerson's faith as it contrasts with traditional understandings in orthodox Christianity. For Emerson, "the proper object of faith is not a personal God, but an impersonal power responsible for all finite excellence." Stout further went on to describe how this power is understood to "unleash creative power" and supply "confidence in ideals that free us from conformity and 'mean egotism'" in our various communities and in society at large. The individualism of Emerson is not individualistic. Stout then went on to talk about the role of institutions (including churches) and persons in effecting and inspiring change. He mentioned that they ought not be the objects of worship even if they are worthy of admiration. As he said, "True worship directs itself to the excellence that is the source of finite goods."
Stout moved on to talk about various figures of virtue worthy of emulation. He then importantly moved on to talk about how ideals become embodied in various persons through their engaged activities with other persons rallied around various causes. As he said, "to be virtuous was to stand for something, to make your body, your voice, your stance exemplify it—and to do so before others, who might be moved by you to stand with you, or left opposed to you, across the aisle, unmoved. It was to offer yourself as an example to others." He then spoke of the importance of deciding what ideals to stand for, and how best to stand for them, and how to discern what an "individual, group, nation, or age" stand for, namely, by observing "what it actually sacrifices for what." Stout then spoke of Emerson's process of deciding to stand for abolition and of the "moving" nature of witnessing and encountering ideals incarnate. The incarnation of divine ideals through their appropriation by various citizens and practitioners of true religion is not contained in institutional religion, nor can it be separated from politics, in Emerson's view.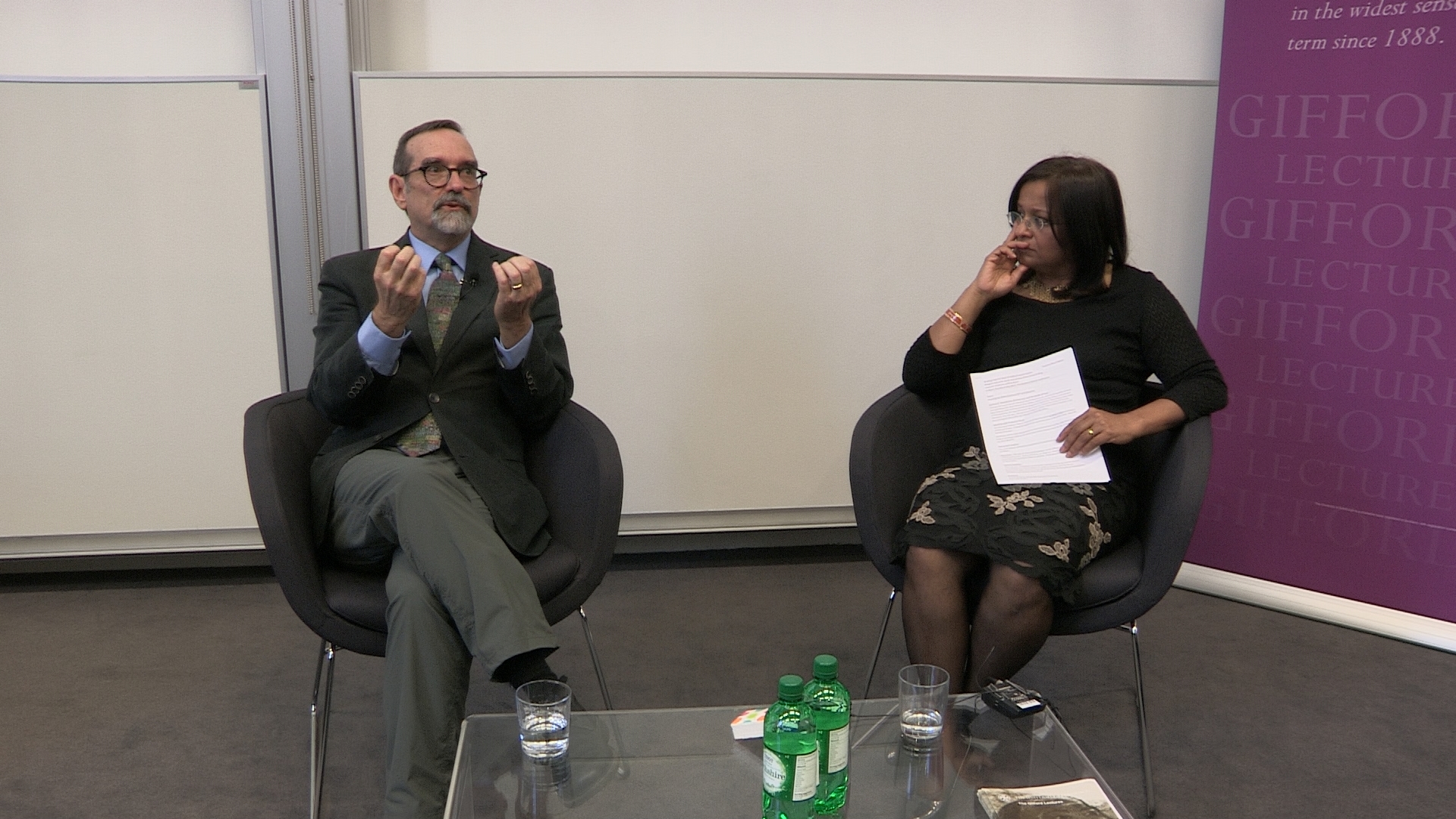 In the final section Stout focuses on further unpacking Emerson's notion of democracy as it relates to the "smaller band." This smaller band consists of those who "are called to spend their lives intentionally calling others to rise, providing spiritual leadership to the community, and reflecting on the demands of the transformation underway," which not all are called to lead even if all are equally called to participate. In this regard Emerson makes a distinction between a "natural aristocracy" and the "actual aristocracy." False democracy is seen to be a semblance of true democracy (where self-reliance has its proper place). "Mobocracy" is not true democracy. Stout went on at some length to distinguish Nietzsche's position from Emerson's and from the many other visions of this "smaller band" (including Wagner's, Ripley's, Whitman's, Lenin's, Weber's, Crane's, Eliade's, Benjamin's, Rorty's, Cavarrero's, Agamben's, MacIntyre's, Hauerwas's, and Markopoulos's). Stout listed three questions that Emerson asked in order to evaluate potential smaller bands and their respective visions: (1) "Are the ideals being affirmed intuitively acceptable and capable of surviving essayistic testing?" (2) "Can they be made actual in sustainable material practices with which we can, in good conscience, identify?" and (3) "By what means is this supposed to be done?" In order to be established as a truly virtuous "small band," in Emerson's view, the vision had to be actualized and embodied in concrete activities bound up in just relationships.
Stout spent the remainder of his lecture unpacking the implications of this in greater detail, criticized Nietsche's view that slavery was inherent to culture, addressed issues revolving around self-deception, and discussed the dynamics involved in the efficaciousness of ideals. He ended with reference to Frederick Douglas and Toussaint L'Overture (whom Emerson took to be "the anti-slave" figure) and to Thoreau's involvement in the abolitionist movement. In wrapping up many of the themes addressed in this lecture Stout stated that "it was because the movement then taking shape was neither a herd, a mere ought, a dictatorship, nor a failed utopia that later movements considered it worthy of emulation. Emerson bequeathed to them a democratic vocabulary for discussing ideals, powers, oppression, conformity, transformation, slavishness, self-reliance, exemplarity, virtue, and religion." He ended by asking, "Would a Nietzschean, Weberian, or Marxist vocabulary serve us better?" He promised to pursue this line of inquiry further in his final lecture.
Professor David Fergusson will now provide a brief reflection to further facilitate conversation.