Students Guide to Starting a Society
Students Guide to Starting a Society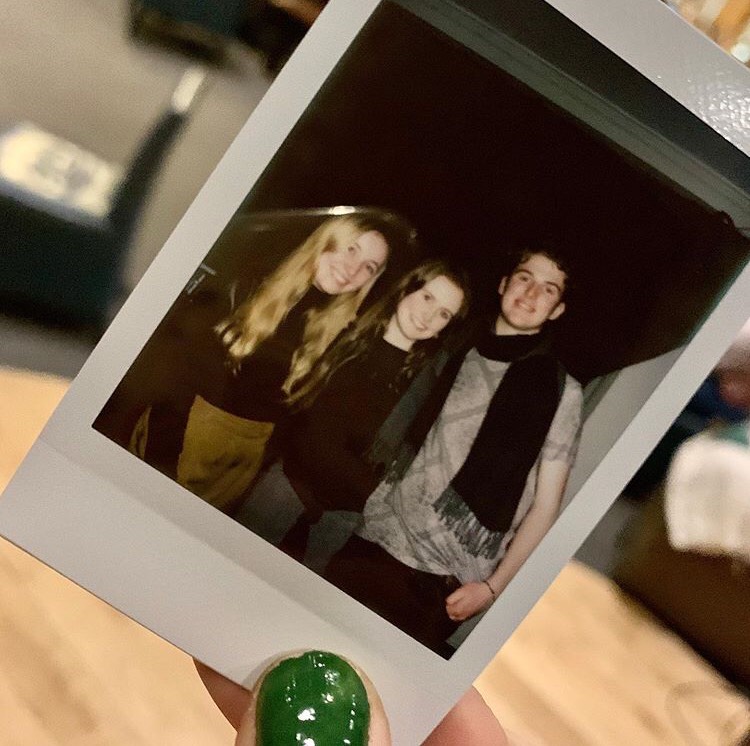 Reading Time:
7
minutes
By Alex, BSc Geology and Physical Geography 
Edinburgh University has over 350 societies; from Mahjong society to chocolate society – there is an endless list of new hobbies, activities and educational pursuits to enjoy. In addition to appreciation, political, and volunteering societies, almost every school has a society tailored to them. 
As a fresher I (like many others) signed up to way too many clubs and societies and ended up going to 1 consistently. After taking the course Evolution of the Living Earth, I rediscovered my love for dinosaurs and all thing palaeontology related. For the first time in my adult life I seen palaeontology as a viable career option and less of a quirky interest. I searched for more ways to gain experience or learn more, but options seemed limited. 
Eventually I stumbled across Manchester University Palaeontology Society on twitter, after following them for a couple of months wishing our university had something like that, I eventually thought – "hey, why not make my own!". I messaged a friend and soon we were already taking sign-ups. And so, today, I'm going to take you through a step by step guide as to how we created and maintained our society.  
Step 1 – Find some friends 
Before even beginning to plan events or apply as an official society, my first course of action was to find like-minded people I trusted to carry the society forward. At a minimum you need a secretary, president and treasurer.  
Once I'd found some friends to join my committee, it was time to find some members. At a minimum to become an official society you need at least 20 people to show interest. At first, we asked around our friends, but we only gained about 7 or so signatures, eventually we decided to contact one of our lecturers to see if we could come in and talk to some of the first years about it. They'd just completed a module on palaeontology so it was the ideal time! 
Talking at the front of a lecture theatre was at first slightly nerve racking, but once I'd explained a bit about the society, my friend started handing round a sign in sheet which immediately filled up. By the time it was passed back to us we had amounted to almost 30 names!  
If you are thinking of starting a society, my advice would be to make getting a committee and some members a priority, after all you can't have a club without anyone to participate! 
Step 2 – Registering with EUSA 
With our 30 names in hand we booked a meeting with EUSA to discuss setting up the society. We had (what we thought) was some solid planning; event suggestions and an idea of what we wanted the society to be about. We soon realised we had focused too much on the fun side and not taken into consideration the minute details; how were we going to fund our plans, did we have too many similarities to other related societies, had we thought through exactly what these events will be? 
Whilst we had what seemed to be an amazing idea, we didn't really have a solid enough foundation to stand on. It was back to the boardroom for us! Over the course of the next couple of weeks we made spending plans, planned out activities and really thought about what makes us unique. We began writing out our application including how we will fund activities, some example activities, our membership prices and proposed benefits and our plans to keep the society running and alive. 
We submitted our application in full and by the end of the month we were an official society! Whilst the application process may be daunting, it is in fact very useful as at first there was so much, we neglected to think about. To start thinking about your new society, putting some plans together and bringing it to EUSA, and even writing out the plans in the online application helped us think about exactly what we wanted to do. 
Step 3 – Office bearer training 
After some well-deserved celebrations it was time to train up as office bearers. There was both in person and online training. The in-person training consisted mainly of explaining to us how to book rooms, some ways to fund and it also involved some practical group work with the rest of our committee.  
Online the sections are more personally tailored, outlining how to be a president, secretary etc. They also sent out a leaflet explaining our roles before the Christmas break. 
Whilst the training was very helpful, I found that the best training was to get stuck into the job itself and begin working on our society and events. 
Step 4 – Getting more members 
Whilst we still had the initial 30 or so who had signed up beforehand, we also wanted to find more people from across the university, almost all our sign ups were from the school of geosciences bar a couple of friends. We signed up to have a stall at the give it a go fair. 
We gathered all the palaeo-themed goodies we could find (dinosaur teddies, trilobite fossils, plastic dinosaurs), a bag of maoams and made an eye-catching poster using canva (very much recommend this site!), we were ready to set up our stall! 
The give it a go fair was great for finding a more diverse range of members however as it was already halfway through the school year, we found it was significantly quieter than the welcome week fair. Despite this we still tried our best to get more members, we had a few people pay the £3 membership fee to become official members and many others sign up to our mailing list. 
What I found extremely helpful for getting higher engagement was in fact being a geosciences rep! I was able to cross advertise both platforms – for example whenever I set up an event for palaeosoc, I'm able to retweet and post on the geosciences insta, but at the same time I'll be able to promote this blog through the palaeosoc pages. So, if you run a blog or similar this is a great way to boost engagement for both sites! 
Another good method to gather members is to get them some discounts! We are currently talking with dynamic earth who are offering a 15% discount for our members in their wonderful gift shop! 
Step 5 – Planning some events 
Now for the fun part!  
Setting up events was more of a hassle than I first imagined. At first, I'd imagined we would just say 'oh let's do a pub quiz', book a room, search up some questions and boom you've got yourself a pub quiz. 
Sadly, this is not the case. 
There is a lot of factors to take into consideration. For example, booking rooms in Teviot often means there is a minimum bar amount. To use the loft bar, we needed to spend at least £75 on the night, this would mean having around 15 people attending the quiz to each spend a fiver, which at first seemed impossible considering at the time there was only 8 official members. 
Then there's equipment. I'm a generally quite quiet person, I don't have a loud booming voice and neither do any of my committee – we needed microphones. EUSA can provide these but you need to remember and mention this when booking the room.  
Writing pub quiz questions however was much more fun, however it was very difficult, not having yet met most of our members, to decide how difficult the questions should be.
Step 6 – Hosting Events 
At first, I was terrified that nobody would show up to any of our events. I spent weeks convincing friends to come along and bring their flatmates and coursemates. On the facebook event page it had only 8 people 'going' and 20 'interested' 
The day came around quickly and before we knew it, we were setting up. The room looked cozy, the bar was busy, and we had a lot of people we had never met before! I introduced the pub quiz and we were soon underway with the questions.  
We managed to meet our minimum bar spend and had a lot more people interested in the society by the end of the quiz. Although there were a few mishaps (microphone went off unexpectedly!) and some questions may have been a wee bit too difficult, in the end everyone seemed to enjoy themselves and we felt the event was a success. 
So there you have it! A somewhat concise explanation as to how we started our society!  
If you are interested in palaeontology you can come along to any of our events (all are advertised on facebook a couple weeks prior to the event itself), or if you are really interested make sure you buy membership here: https://www.eusa.ed.ac.uk/activities/societies/society/20879/ 
Keep an eye on social media to see how we are getting on, and hopefully I'll see some of you at the events! 
Alex 
Follow us on Instagram or Twitter for more updates from our Geosciences students!
Share