Generation Scotland: Mental health as a top priority
Generation Scotland: Mental health as a top priority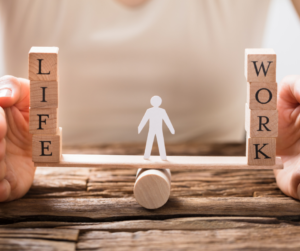 A key message coming through from the Covid-19 pandemic is that we need to pay equal attention to our well-being, mental and physical health. It was not so long ago that opening up to mental health issues was seen as a sign of weakness. Now it is a sign of emotional strength. There is heightened awareness of just how common bouts of severe anxiety, loneliness and depression across all ages are. The wealthy businessperson, famous musician or elite sportsperson is not immune. Life in the modern world can be hectic, ever changing and challenging.
Getting our work-life balance right can be difficult. Admitting to problems is not easy. Recognising that these are common problems can help. Self-help and community help is out there, but not always easy to find. Mental health resources are grossly underfunded. It is bad enough waiting for a hip operation, but waiting for a psychiatric consultation can be even more time sensitive. Addressing these issues and improving services is down to the will of government and adequate resourcing of the NHS, community services and charities.
As for Generation Scotland, we are proud to have put mental health research as a top priority from the very beginning. At the planning stage, nearly 20 years ago, this was still considered 'high risk' by many. Would volunteers be prepared to share their personal and family histories? We thought it was really important, so pressed ahead. We were proved right – they were prepared to answer, and in large numbers!
From 2006 to the present day, we have made asking about how they are feeling and coping of great importance. When combined with all the other information they were willing to share about their physical health, we get a much clearer picture. We find that mental health problems often feature alongside other conditions, such as arthritis, diabetes and cancer. This is perhaps not so surprising, but thinking only about the physical aspects and ignoring the mental aspects is not a good recipe for management and recovery.
We also see how past life events can lead to serious mental health problems in later life. Equally, some volunteers show remarkable resilience despite an unfair share of work-life challenges. By looking at both vulnerability and resilience, we can then think of ways to anticipate and perhaps prevent the onset of debilitating effects of stress, anxiety or depression.
Volunteer support for this important strand of Generation Scotland research has been widely recognised. Other studies are following our lead. We are working closely with these studies to get the most and best research evidence back to our volunteers. We also feedback our findings to those that hold the purse strings on research investment and mental health policy. They are helping to make a difference. Thank you so much to our volunteers for their continued support and commitment to Generation Scotland.
By Professor David Porteous, Principal Investigator of Generation Scotland