What's in a name?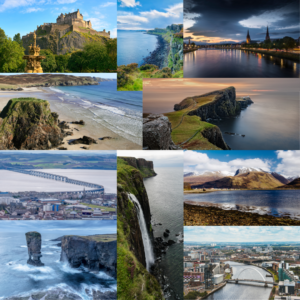 What's in a name? Why are we called Generation Scotland? The Scotland bit is pretty clear. We are all about the health and well-being of the people of Scotland.
Why is a study in Scotland important and valuable? We have our fair share (and in some respects an unfair share) of the health problems found elsewhere in the world. If we can find out something new and important about ourselves, we can share that with others as a goodwill bonus from the people of Scotland.
Why might we be better at doing this in Scotland than elsewhere? We have some of the best medical schools and research centres in the world. NHS Scotland has been keeping good health records on all of us for much longer than most. Very importantly, we have an excellent track record in Scotland of supporting medical research. Each and every one of our close to 50,000 volunteers and 7,000 families makes a valuable contribution. Families add enormous value to Generation Scotland, because we can see what matters most about nature (who we are biologically related to) and nurture (the effect of where and how we have been brought up, our schooling, occupation and habits).
Even with this big number of volunteers, more is always better, as we can be surer of our findings. That is why we will be calling out for new volunteers in 2022. We want to include new members of current families, entirely new families and younger people too. Indeed, anyone aged 12-15 will be able to join if their parent or guardian approves.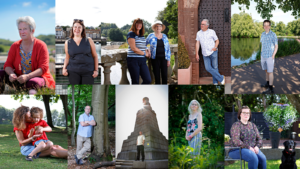 What about the Generation part? That has three elements to it. First, the idea of one generation to the next, hence recruiting families not just unrelated individuals. Second, the 'gene' in Gene(ration). By looking at our genetic makeup, we can learn a lot about why some people are more susceptible, and others more resilient to, common causes of ill health. Also, what makes us tick (or sad and lonely). Third, generating new knowledge and sharing it. We have already published nearly 300 studies and made the research findings freely available. We have supported a wide range of studies in Scotland, the UK and around the world. By combining forces, we can add up all of our information to find out things that no study alone could prove. In our biggest joint studies, the total number of volunteers was well over a million! These joint studies put Generation Scotland on the map of cutting-edge health research.
Let's hope we can go from strength to strength in 2022, adding another 20,000 or more new names to Generation Scotland.
Professor David Porteous – Generation Scotland Principal Investigator